The Rio Marié is unique in Brazil, with more than 500 miles of exclusive access to the only catch-and-release, "fly fishing only" river in Brazil. With more than 15 species of peacock bass, regular encounters with fish over 10 lbs and a realistic change of a trophy peacock bass of 20 lb, this is a remarkable fishery.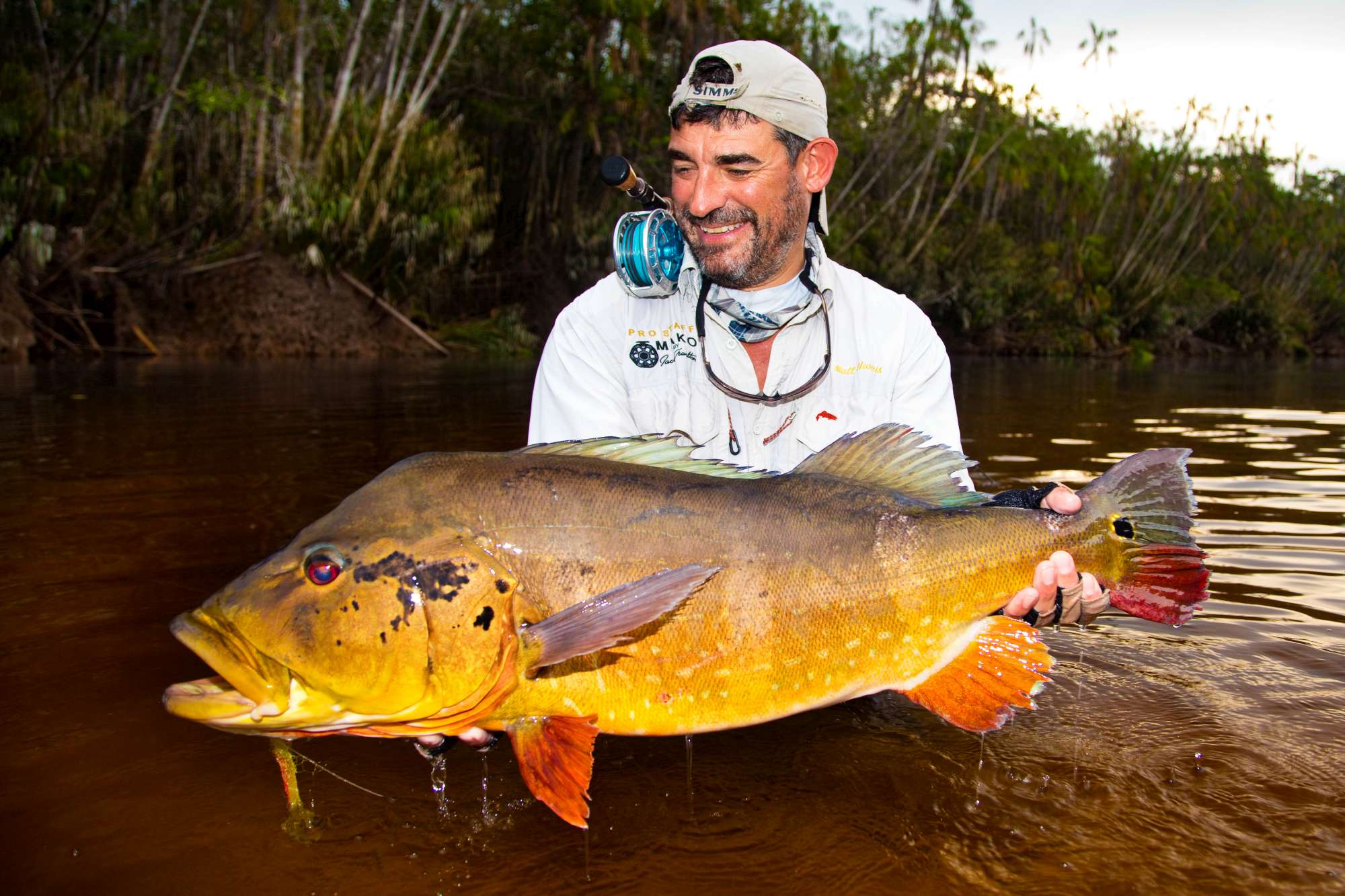 Rio Marié  Report – Early Season Scouting Trip
The 2019 season marks the sixth season at Rio Marié.  Officially opened on August 22, this is the earliest the season has started since the operation has been open. Rio Marié's native guides have often described great water and fishing conditions during this time of year and this was confirmed by several scouting trips made during August over the past three years.
During the off season the high water floods into the jungle spreading the peacock bass to a mass of inaccessible areas. From July this water level drops, forcing the fish back into the into the main channel of the river.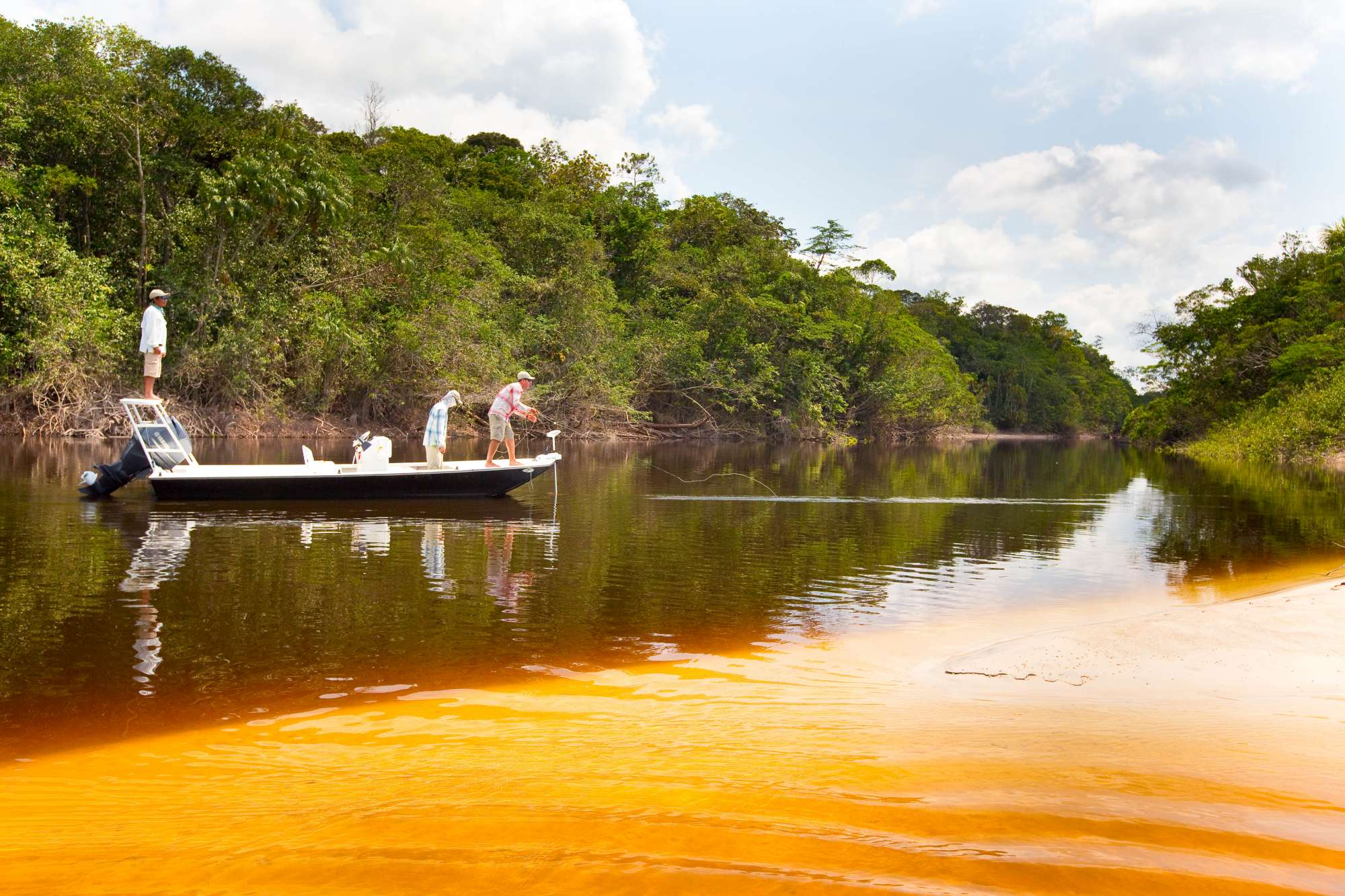 Good water levels in mid August proved that starting early this season was a good thing. Now back in main body of the Rio Marié the peacock bass were active and aggressive. The Rio Marié guide team spent a couple of days of scouting and training before the start of the season. They had some great fishing on lower sections of the Rio Marié, normally this section of the river is best later in the season when low water in the headwaters forces fish downstream.
Among the many highlights from the scouting trip was the last session. Two skiffs landed big peacock bass over 15 pounds and a monster of 22.5 pounds. The big fish measured 86 cm long with a 65 cm girth!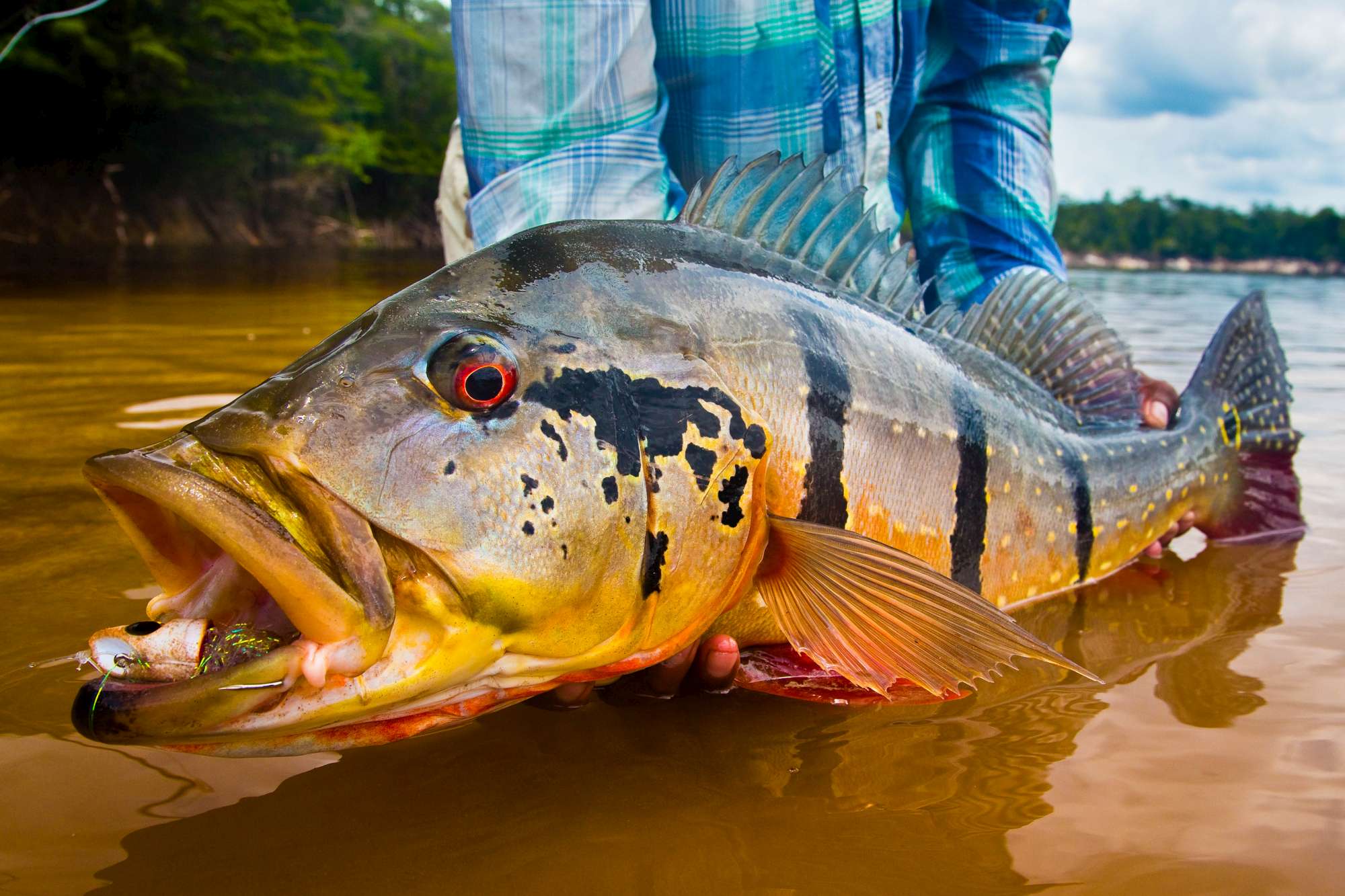 For the first time for a official tagging program for the Temensis species on the Rio Marié will start this year. The Temensis Project will be first long-term tagging program for giant speckled peacock bass (Chicla Temensis) in the Amazon. The aim is to tag 1,000 Temensis throughout the season, and to have 8,000 to 10,000 fish tagged within the next five years.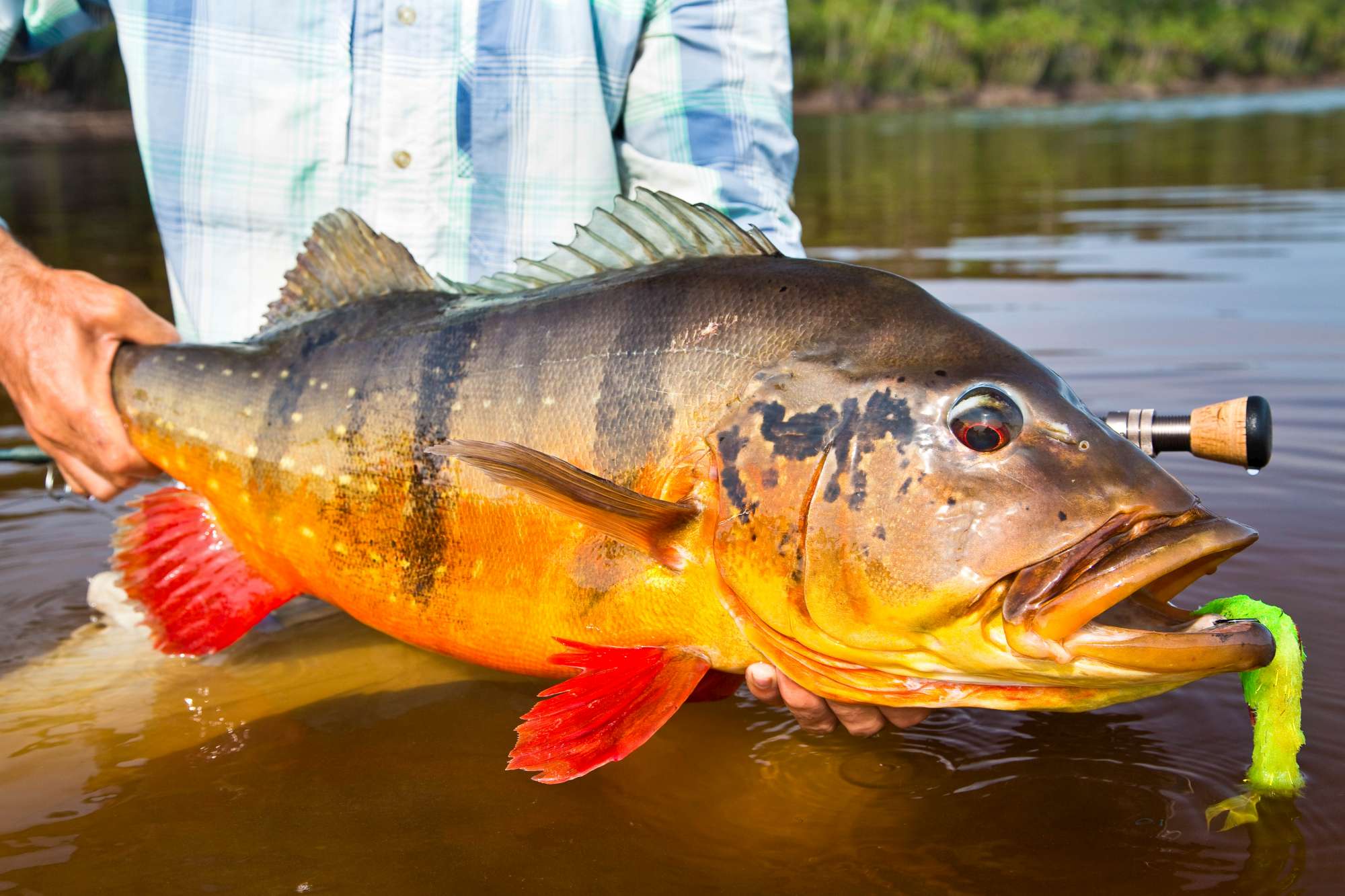 If you would like more information please contact Steffan Jones or call us on ++44 1980 847389. Alternatively click HERE if you would like us to contact you.