Xingu Lodge Fishing Report Week 4
Weather: We had some rain during the week, but most days were sunny.
Temperature: 31-34 C (day) 20-22 C (night).
Water Temperature: 29 C
River Conditions: The water level of the Xingu river was stable and still clear.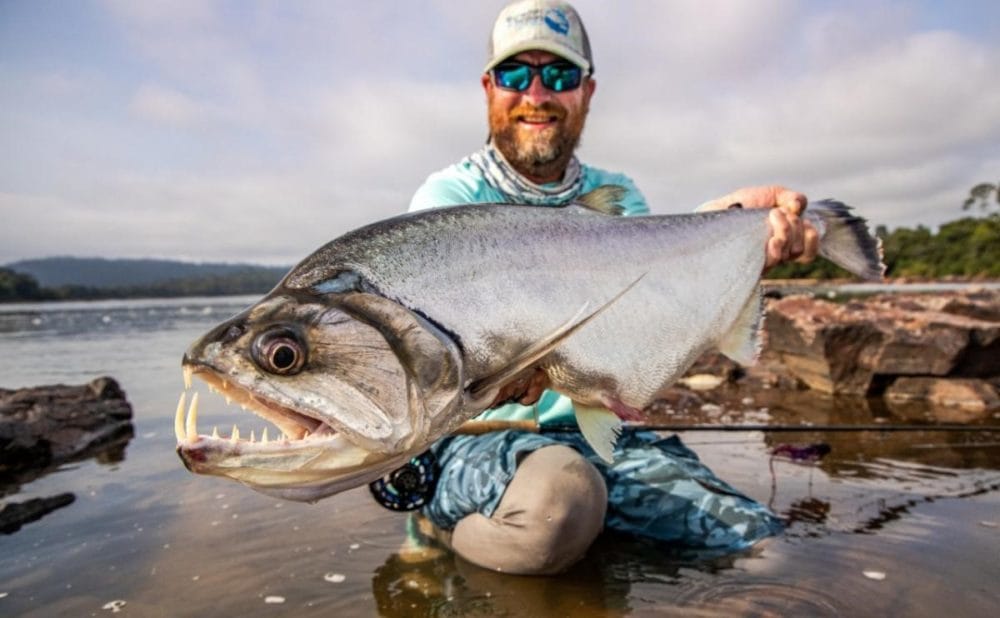 Fishing Conditions: This week, our primary focus was to target vampire fish. We saw some fantastic days filled with a lot of action, and on other days, the fishing was slightly slower. Either way, we managed to land a good amount of fish with a patient approach and hard work. These incredible predators mainly were found in the deeper pools. The most effective line to get to the correct depth proved to be the Scientific Anglers Big Water Max 500 grain sinking line. The payara found flashy synthetic Clouser Minnows and big tube flies (always with a trailer hook) the most appealing.
Highlight of the Week: Diane continuing her run of luck in the Amazon by catching the largest fish of the week. She hooked the fish on a clear clouser minnow. It was immediately evident that it was a large fish, and the fight was truly incredible.
Week 4 Fishing Stats
Number of Anglers: 6
Total number of fish landed over this week: 157 (Payara, Peacock Bass, Bicuda, Matrinxã, Corvina, Wolfish
Total Payara Landed: 45
Total Payara Missed: 55
Biggest payara landed in this week: 93 cm
Payara: 45
Peacock Bass: 88
Matrinxã: 3
Bicuda: 12
Corvina: 2
Pacu: 5
Wolfish: 2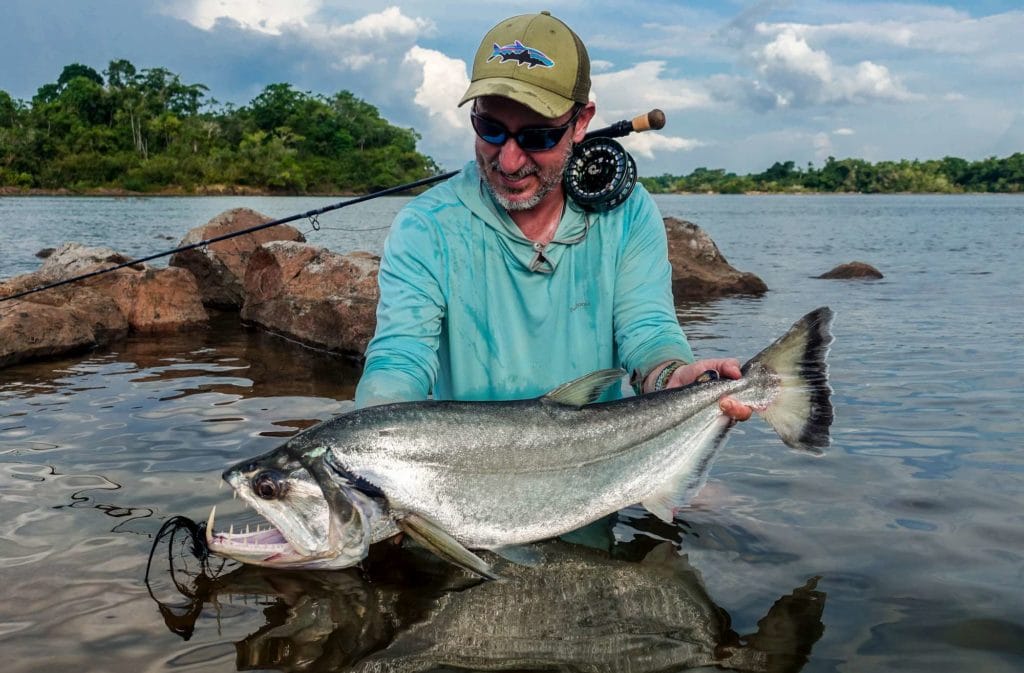 If you would like more information please contact email us or call us on ++44 1980 847389. Alternatively click HERE if you would like us to contact you.