Xingu Lodge Fishing Report Week 7
Weather: Temperatures were stable this week with slight showers and only one big storm.
Air Temperature: 30-34C (day) 20-22C (night)
Water Temperature: 29 C
River Conditions: Water is still rising on the main river and also in the jungle creeks.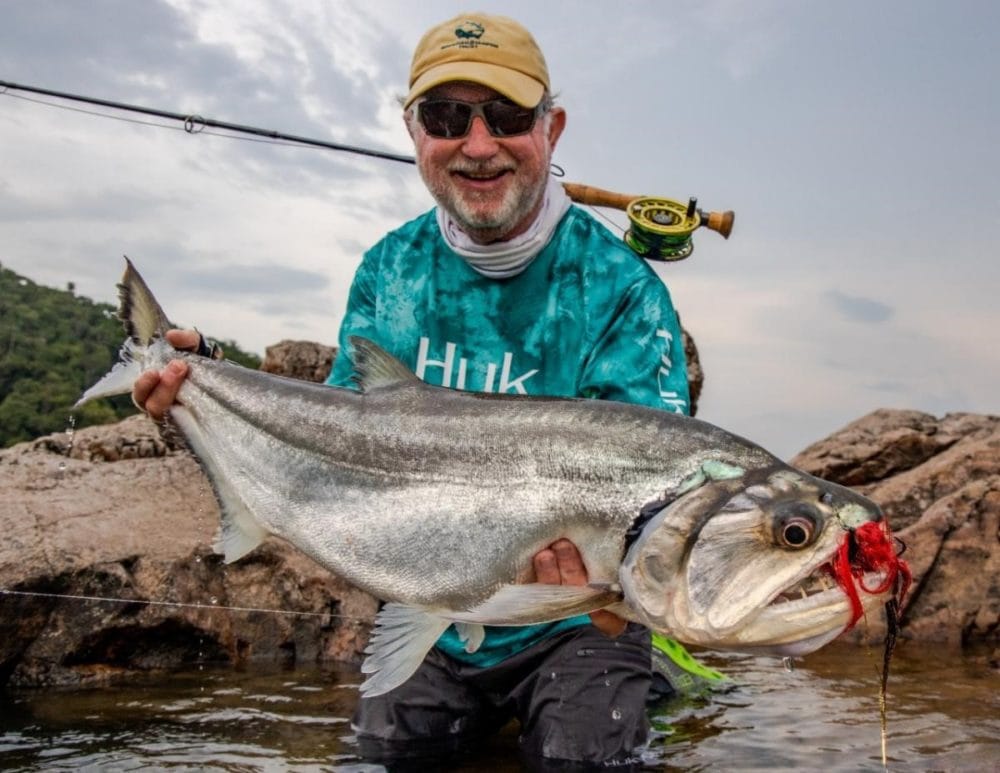 Fishing Conditions
Most of the action we saw when targeting vampire fish was late in the afternoon. Large tube flies with tandem hooks and wiggle tails proved to be the most effective pattern. Chartreuse and purple worked exceptionally well on a Scientific Anglers big game 500-grain fly line. We had spectacular peacock bass fishing at times, seeing large fish in good numbers. Topwater flies are the most fun way to target payara, but because many of the jungle creeks were very coloured, fishing deep was more successful.
Highlight of the Week
This week, we had another unusual catch while our guides Lucas and Guido were scouting a new spot for vampire fish. They spotted a catfish sitting in the river, and after tempting it with their fly, the fish took it with ferocity. The new pool they discovered has been an instant success, and some great fish came for it throughout the week.
Week 7 Fishing Stats
Number of Anglers: 8
Total number of fish landed over this week: 217 (Payara, Peacock Bass, Bicuda, Matrinxã, Corvina, Pacu and Wolffish)
Total Payara Landed: 7
Total Payara Missed: 12
Biggest payara landed this week: 85cm
Peacock Bass: 130
Matrinxã: 31
Bicuda: 32
Corvina: 1
Pacu: 1
Wolfish: 15
Catfish: 9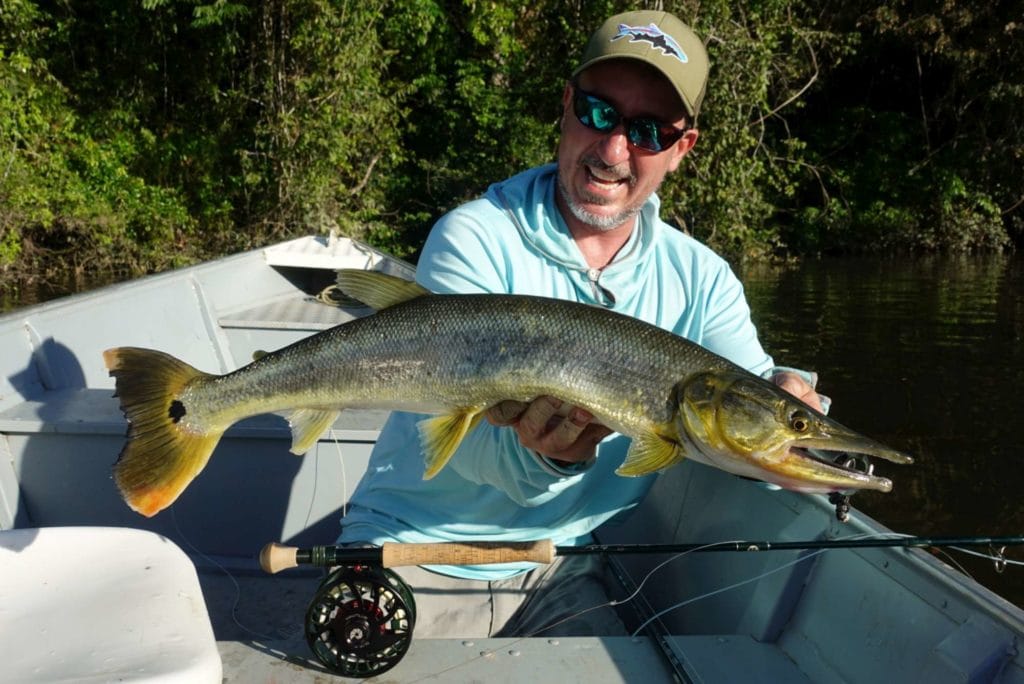 If you would like more information please contact email us or call us on ++44 1980 847389. Alternatively click HERE if you would like us to contact you.