Xingu Lodge Fishing Report Week 8
Weather: Temperatures were stable this week with slight showers and only one big storm.
Air Temperature: 30-34C (day) 20-22C (night)
Water Temperature: 29 C
River Conditions: The water continues rising on the main river and the tributaries and a lot of colour has been entering the system from the jungle creeks.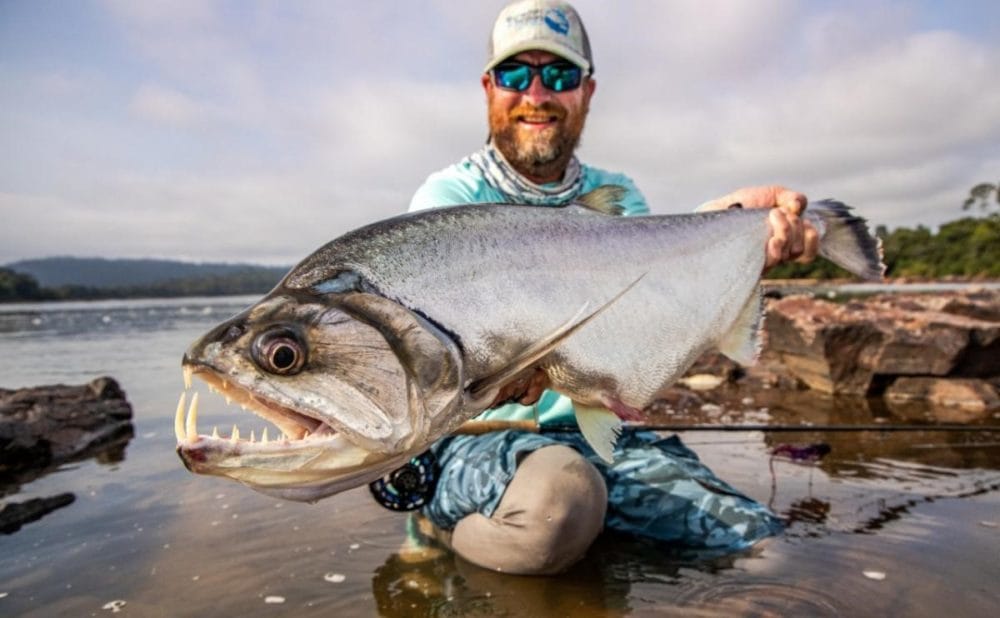 Fishing Conditions
The fishing for vampires improved hugely towards the latter half of the week, and they were aggressive in most of the pools we fished. We even had a few double up along with the usual frantic action. We noticed that even with fast retrieves, they took all kinds of streamers without thinking twice.
Highlight of the Week
Our good friend Alex Atala and his son Tomas enjoyed our fantastic destination this week, catching some huge payaras and enjoying numerous father and son double-ups. Both of them were our first guests that participated in the Kayapo ritual of cutting their arms with a payara tooth, a rite of passage that signifies adulthood. It was an amazing experience that we were honoured to share with them.
Week 8 Fishing Stats
Number of Anglers: 4
Total number of fish landed over this week: 162 (payara, peacock bass, bicuda, matrinxã, corvina, pacu and wolffish)
Total Payara Landed: 33 
Total Payara Missed: 45
Biggest payara landed this week: 85 cm
Payara: 33 
Peacock Bass: 68 
Matrinxã: 32 
Bicuda: 12 
Corvina: 
Pacu: 17 
Catfish: 1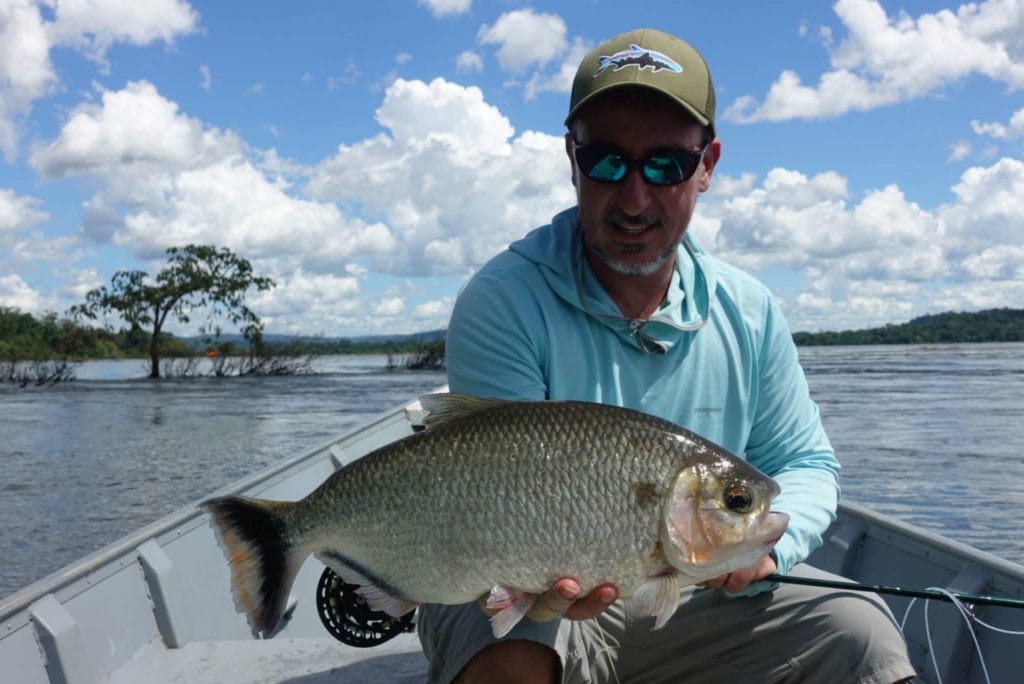 If you would like more information please contact email us or call us on ++44 1980 847389. Alternatively click HERE if you would like us to contact you.