Xingu Lodge
Located on the Rio Xingu in the Brazilian Amazon, Xingu Lodge focuses primarily on fly fishing for giant payara. These fish are the ultimate apex predators and have become known for their vast teeth and aggressive behaviour.
The Fishing
After many years of research, the Rio Xingu provided the best and most reliable fishing for large payara. Located close to Kendjam, the river is protected by the indigenous land of the Kayapo people, and it is a great honour that they have decided to share this area.
The lodge has exclusive access to these protected waters known to hold payara that reach more than 20 pounds. The clarity of the river allows fly anglers to target payara with a range of different fly fishing techniques and the waters hold not only large payara but also peacock bass, wolffish, and more.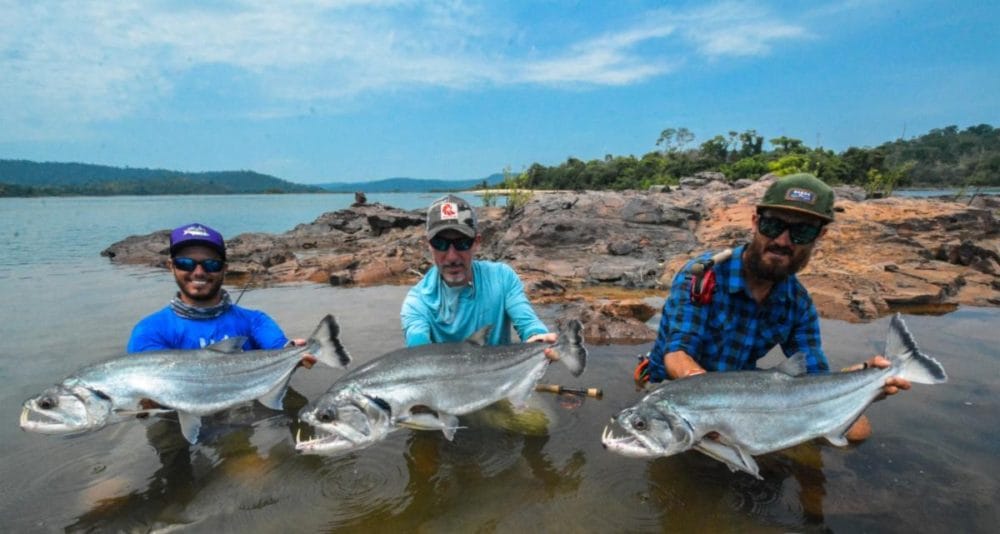 The Lodge
Accommodation at the new Xingu Lodge includes comfortable double occupancy wood cabins with box spring beds, en suite bathrooms, hot water, electricity, satellite WIFI, and good food. The camp is set on the banks of the Rio Xingu overlooking a series of gorgeous rapids and pools.
2021 Availability 
September 18 to 25: (2 spots)
October 9 to 16: (1 spot)
October 23 to 30: (2 spots)
November 13 to 20: (6 spots)
If you would like more information please contact email us or call us on ++44 1980 847389. Alternatively click HERE if you would like us to contact you.