The Nile perch, which can reach sizes of over 200 pounds is one of the world's freshwater giants. Based on our work in Africa, we are of the opinion that it's unlikely that there are more than five, relatively intact river basins in Sahelo-Sudanian Africa (an area spanning over 8 million square km's) where one can confidently target these giants on fly. By intact we mean areas where all of the ecosystem services are fully functioning. We want to do all in our power to contribute towards the conservation of these places, and fly fishing is one of the tools we can use to achieve this.
Healthy West African Savannah environments are isolated and dwindling before our eyes, and a journey to this location in Cameroon, to target trophy Nile perch on fly, is the opportunity to see a piece of Africa that is an extremely rare representation of how vast areas of the continent used to be; it's literally time travel.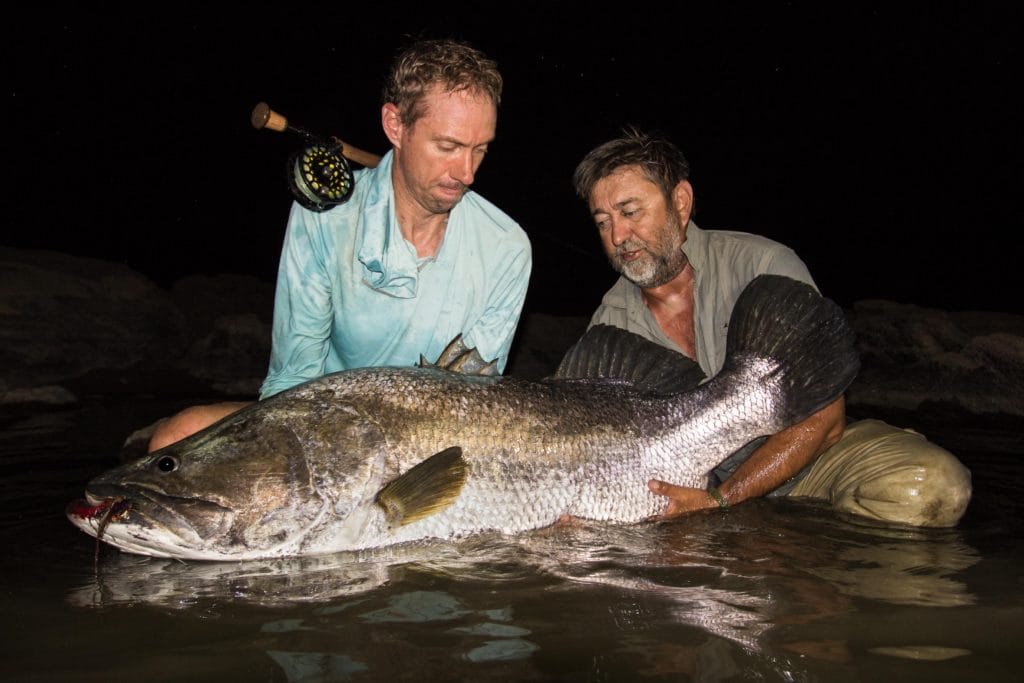 Nile Perch (Lates niloticus) are one of Africa's greatest fly fishing targets. The species was once widespread and abundant throughout the Afrotropic zone. We consider trophy to be any perch over 100cm,  and fish up to 141cm have been taken on fly so far.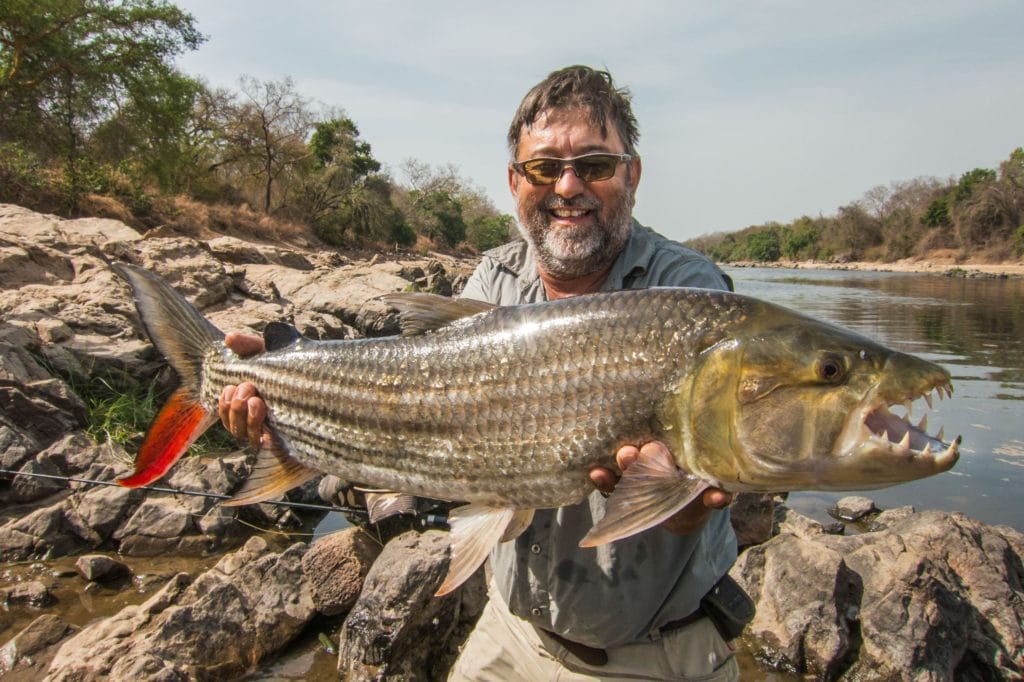 Tigerfish. This area is home to three species of tigerfish: Hydrocynus vittatus, H. brevis, H. forskahlii. Of the three, H. brevis  and H. forskahlii are the most commonly encountered when fly fishing.  H. brevis grows the biggest, with fish up to 15lbs having been landed, and fish over 20lb recorded.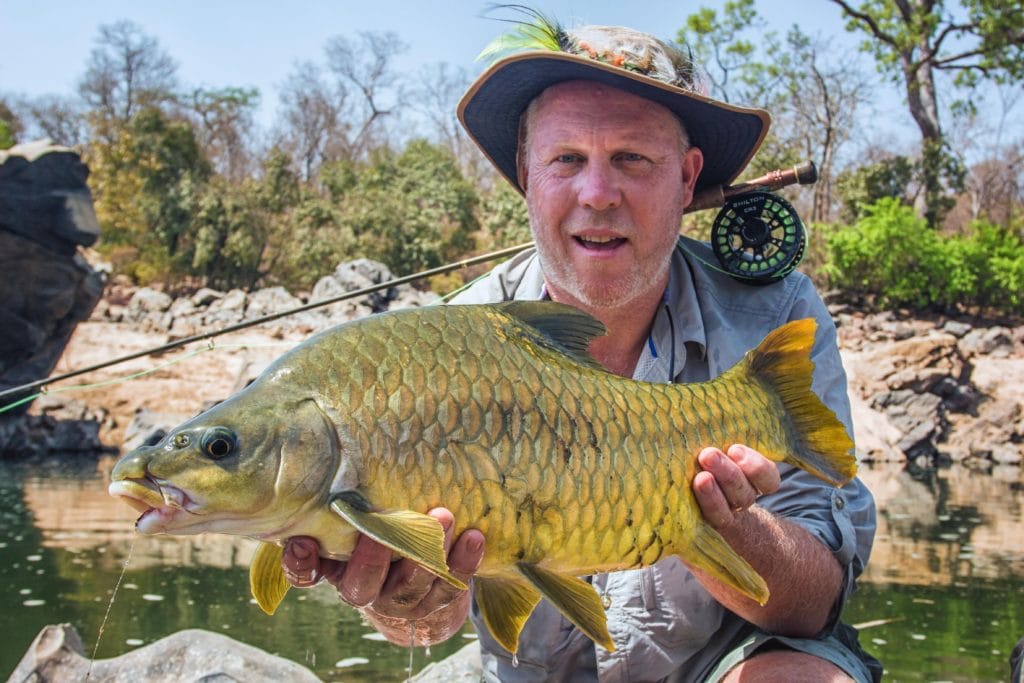 Yellowfish, Niger Barb. Challenging sight fishing to indigenous yellowfish, up to 12lbs, offers superb diversity for anglers visiting the area.
THE FLY FISHING EXPERIENCE
The Cameroon fly fishing experience is very much about the whole adventure and about encounters with a few great fish in a special place. It's not about heaps of easy to catch fish. It's about casting  giant flies in the hope of catching a meter long perch, and there's an excellent chance you'll achieve that and more. The thing is there's always a chance for a real monster; the biggest perch taken from the river that we've seen bottomed-out a 100kg scale!
There are healthy numbers of tigerfish, including the North African or Sahelian tigerfish (Hydrocynus brevis), which is one of three tigerfish species in the river, they are very feisty fish that grow up to at least 8kg. The water is clear to crystal clear and so one will often see the tigers and many of the other fishes. One of the most challenging and rewarding species is the Niger barb (Labeobarbus bynni occidentalis), that will eat a well presented dry fly or nymph but are very temperamental, and a handful when a big one is hooked on the light tippets it takes to attract an eat.
In a fishing context, it's only in healthy habitat that one is going to have good fishing, and when one can have that, casting flies with one's feet on the ground, Africa sights and sounds flooding one's senses in one moment and being painfully schooled by a Nile perch's brutal hit-and-run in the next, then it's a one of a kind fishing experience. Most importantly, your presence will be making a direct contribution to the protection and management of this extremely high-priority conservation area.
With only four weeks and a total of 16 rods, it is no wonder that space is in hot demand. The first two weeks are already fully booked (Charlotte won't be in the office in early February) but there are rods available in the second two weeks.
25 February – 4 March 2019
4 – 11 March 2019
The cost per person is US$8,000 based on single accommodation and sharing a guide.
If you would like more information please contact Charlotte Chilcott or call us on ++44 1980 847389. Alternatively click HERE if you would like us to contact you.