Fishing continues to be productive but for the first time this season it's beginning to slow down a bit. Sunny days and warm weather over the past week made fishing a little more challenging, we have plenty of salmon in all our pools but they were a little harder to get to take. Perhaps we were getting a little spoiled with all the fantastic fishing since opening day.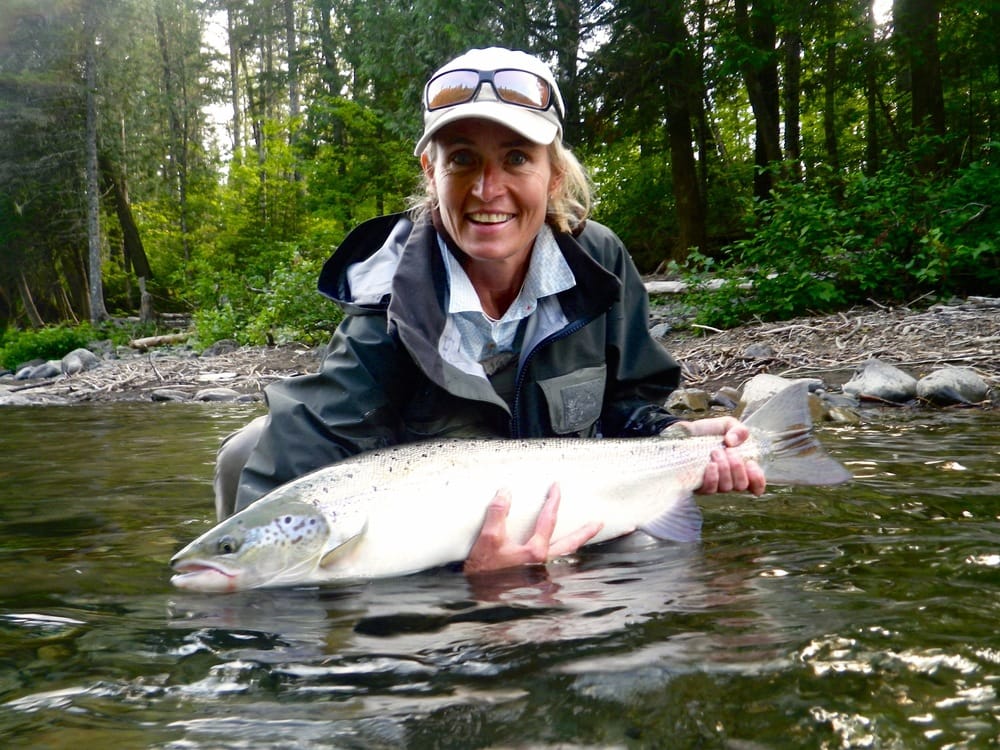 The weather has been hot and humid with temperatures in the 30C degree range for most of the week. That being said, we did have a great week and landed a good number of nice salmon and grilse everyday. The weatherman is calling for rain and a considerable drop in temperatures are expected.
The Bonaventure is in great shape at the moment and we're continuing to do very well. The Petite Cascapedia is seeing a nice run of fresh fish and the water remain cool, fishing has been great. The Grand Cascapedia has been producing some nice fish every day but it's getting a bit low, especially in the branches.
Last week's full moon and high tides brought a good run of new salmon in our rivers.  With higher than normal water levels for this time of the season we are still using our boats for travelling from pool to pool. Needless to say all our guides are sporting a big smile. Fishing was a little tougher this past week but we did manage to land a good number of nice fish including a couple of big ones as well.
Free floating Dry's continue to be the big producer, our anglers are fishing more with dry fly's than anything else, there's nothing like sight fishing for big salmon in clear water. Small wets have also been responsible for a good number of fish as well. The flies of choice – Green, Brown and Blue bombers with brown hackle and white wings and a tail.  Wet's in sizes 8's and 10's, the Silver Rat, Stone Ghost and Davie McPhail's Piglets were the ones to have.  Seems like anything small with green and silver worked well.
For more details please about Camp Bonaventure or Salmon Lodge contact us or call on +44 1980 847389.