Canada's rugged landscapes are synonymous with pristine wilderness and bountiful fishing opportunities, but one location stands out as a true gem for salmon enthusiasts – Camp Bonaventure Lodge in Gaspé and Salmon Lodge on the Grand Cascepedia in Quebec. Nestled in the heart of the Gaspé Peninsula, these remarkable fishing lodges offers an unparalleled experience that combines world-class salmon fishing with a unique blend of natural beauty and heritage. They offer very different experiences.
Camp Bonaventure – Bonaventure River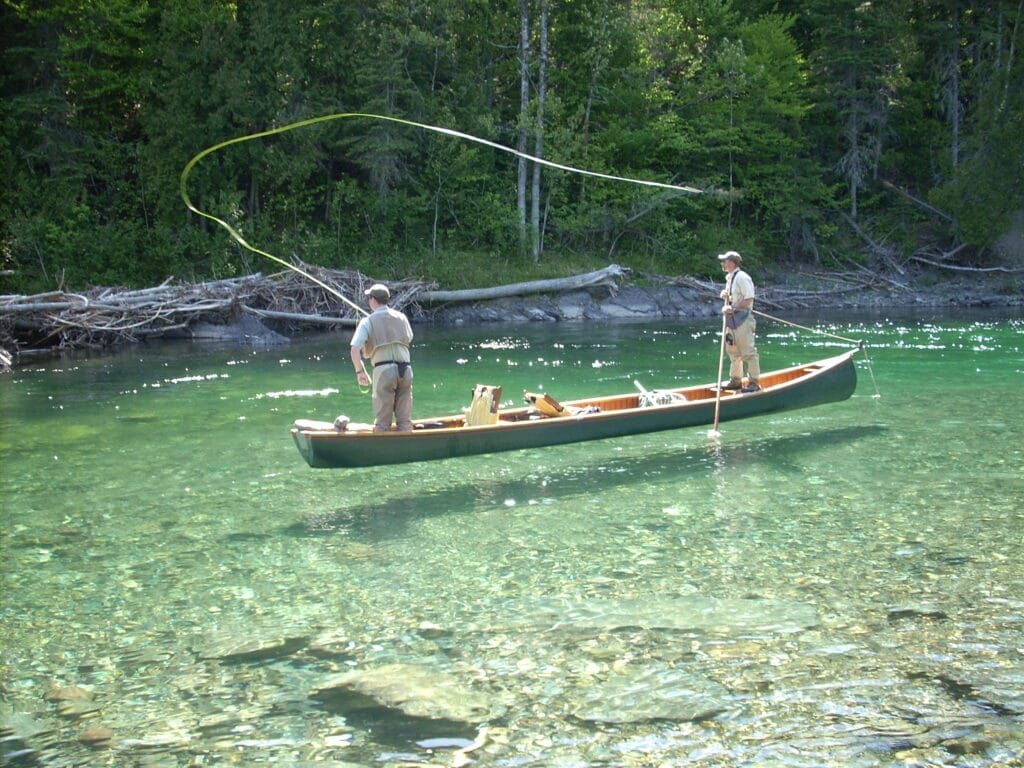 The cornerstone of Camp Bonaventure Lodge's uniqueness is its privileged location along the Bonaventure River. Renowned for its gin-clear waters and incredible salmon runs, this river is consistently rated as one of the finest Atlantic salmon fishing destinations in north America. Its crystal-clear waters allow anglers to witness the salmon as they inspect your flies, offering an unmatched visual spectacle.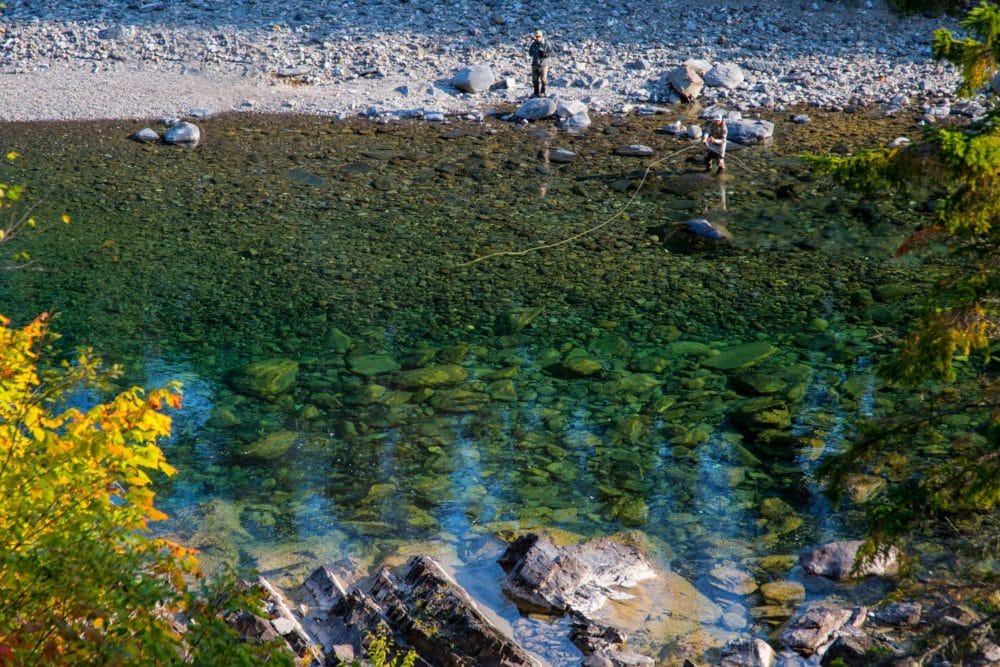 Gaspé, and especially the Bonaventure River, have steady salmon runs that attract anglers from around the globe. The river's salmon runs are both plentiful and diverse, with various species of salmon, including Atlantic salmon and grilse, providing ample opportunities for anglers of all skill levels. Whether you're a seasoned pro or a novice, there's a unique thrill to be had in hooking and battling these incredible fish. At Camp Bonaventure Lodge you will be looked after by a team of seasoned and knowledgeable guides who know the river like the back of their hands. They'll help you navigate the best spots, provide expert advice on fly selection and casting techniques, and ensure you have a successful and enjoyable fishing experience.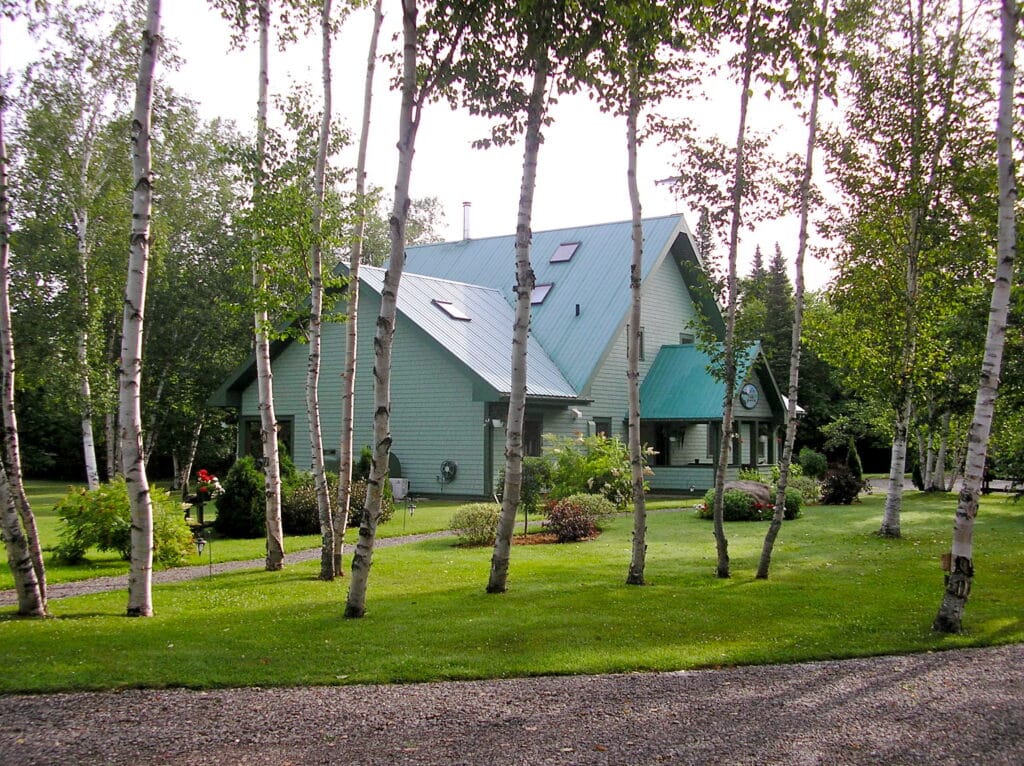 The lodge itself offers cozy and comfortable accommodations, ensuring you have a relaxing retreat after a day on the river. You'll enjoy delicious meals prepared with local ingredients, and the staff will go the extra mile to cater to your needs. The lodge's location, nestled amidst this untouched wilderness, allows you to immerse yourself in nature while pursuing your passion for salmon fishing.
Salmon Lodge – Grand Cascapedia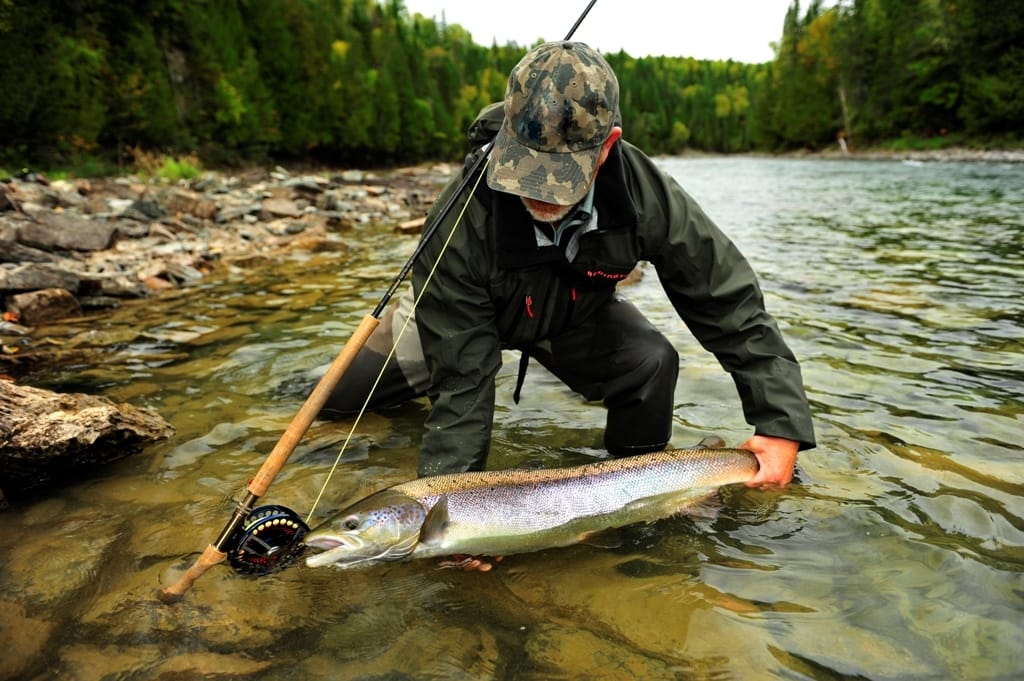 Nestled along the picturesque banks of the Grand Cascapedia River in Canada's wilderness, Salmon Lodge stands as a testament to the allure of Atlantic salmon fishing. This historic lodge has become synonymous with angling excellence and tales of epic battles with giants of the deep.
What sets Salmon Lodge apart is its connection to a river steeped in history. The Grand Cascapedia River, once frequented by industrial magnates like the Rockefellers and DuPonts, remains a haven for these noble fish. What truly captures the imagination, though, are the stories of colossal salmon hauled from the depths of the Grand Cascapedia. These giants, often weighing in the high twenties or even exceeding 30 pounds, are a testament to the pristine habitat and abundant food supply that allow them to thrive.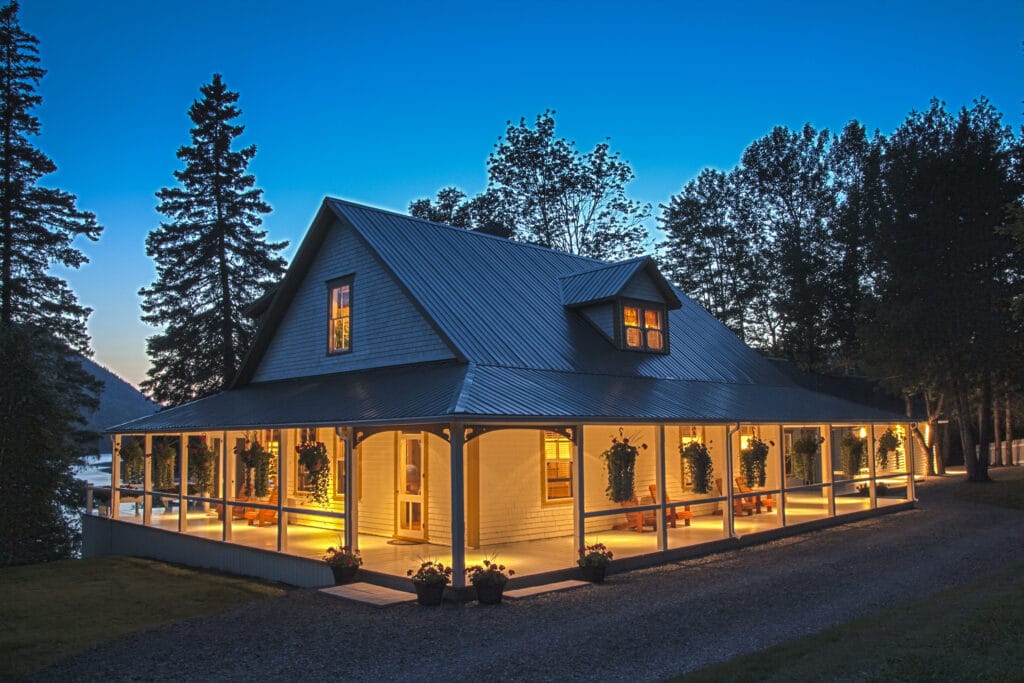 Anglers from around the world flock to Salmon Lodge, drawn by the promise of hooking into one of these leviathans. Whether a seasoned veteran or a novice angler, the chance to tangle with a Grand Cascapedia giant is an irresistible allure.
In the end, whether you choose to cast your line into the Grand Cascapedia River with Salmon Lodge or the Bonaventure River with Camp Bonaventure Lodge, you're in for an unforgettable Atlantic salmon fishing adventure. These two lodges stand as shining examples of how dedication to conservation, expert guiding, and breathtaking natural beauty come together to create a truly unique and world-class angling experience. Whichever river you choose, the pursuit of Atlantic salmon in these pristine wilderness settings promises to be an experience you'll treasure for a lifetime.
Have a look at the following film to get a feel for the fisheries:
2024 Availability
Camp Bonaventure
2 – 9 June: 6 rods
9 – 12 June: 2 rods
27 – 30 June: 4 rods
30 June – 4 July: 2 rods
14 – 18 July: 4 rods
4 – 11 August: 6 rods
18 – 25 August: 6 rods
25 August – 1 September: 6 rods
1 – 8 September: 4 rods
8 – 15 September: 4 rods
15 – 22 September: 4 rods
22 – 30 September: 4 rods
Salmon Lodge
28 July – 4 August: 4 rods
25 August – 1 September: 6 rods
1 – 8 September: 2 rods
8 – 15 September: 4 rods
18 – 22 September: 4 rods
Packages & Prices
A three day package would be an arrival on a Sunday and fish Monday, Tuesday and Wednesday or an arrival on Thursday and fish Friday, Saturday and Sunday.
A three day fishing package is CAD$4,350 per angler at Camp Bonaventure and CAD$4,650 at Salmon Lodge.
A four day package would be an arrival on Sunday and fish Monday, Tuesday, Wednesday and Thursday or an arrival on Wednesday and fish Thursday, Friday, Saturday and Sunday.
A four day fishing package is CAD$5,800 per angler at Camp Bonaventure and CAD$6,200 at Salmon Lodge.
A seven day package runs from Sunday to Sunday, Wednesday to Wednesday or Thursday to Thursday.
A seven day fishing package is CAD$10,150 per angler at Camp Bonaventure and CAD$10,850 at Salmon Lodge.
Single supplement accommodation, please add CAD$900 per day, includes a private bedroom with bath and one-to-one guide ratio. Please note that a single angler without a fishing partner is not required to pay the single supplement. The supplement rate is only for an angler who requests to fish alone, have a single bedroom and a private guide.
The non-fishing rate is CAD$450.00 per day which includes lodging, meals and snacks. Please note all prices are subject to a 14.9% government sales tax.
If you would like more information then please do not hesitate to contact Peter McLeod or call our office on +44(0)1980 847 389.