Fishing British Columbia, Canada, Skeena, Kitimat, Copper, Kalum
If the thought of a 30, 40, 50 or even 60 lbs+ salmon gets your juices flowing then you really need to take a look at the summer fishing on the Skeena system in British Columbia. These are some of the hardest fighting fish you are ever likely to hook and will test you and your tackle to the limits.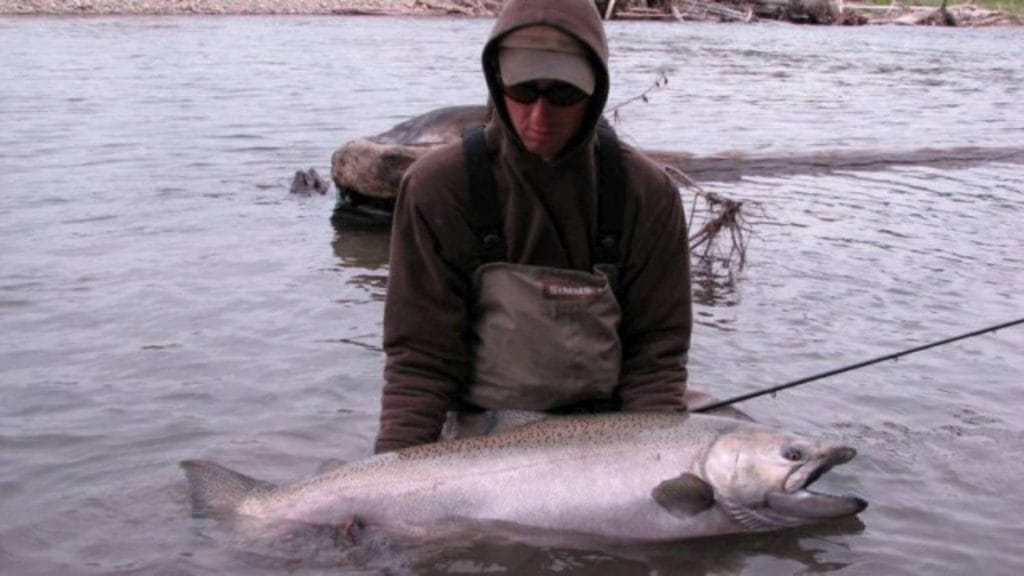 Prime season for Chinook (kind salmon) is anywhere from June 10 to August 6 and the main target rivers are the Copper, Kitimat, Kalum and Skeena. The Copper and Kitimat fish are generally in the 20 to 35 lb range and the Kalum and Skeena fish tend to average a little bigger around 25 to 35 lbs.  The largest fish each year are generally caught in the mid to late July weeks on the Kalum and Skeena, so if you want to hunt down a real big one – 40 lbs and over, which we do see a good number of each year – pick the July weeks of 9-15 or 16-22. Last year's largest fish on the fly was just shy of 50 lbs and the largest to date that they've seen landed at the lodge is a 60 lb monster.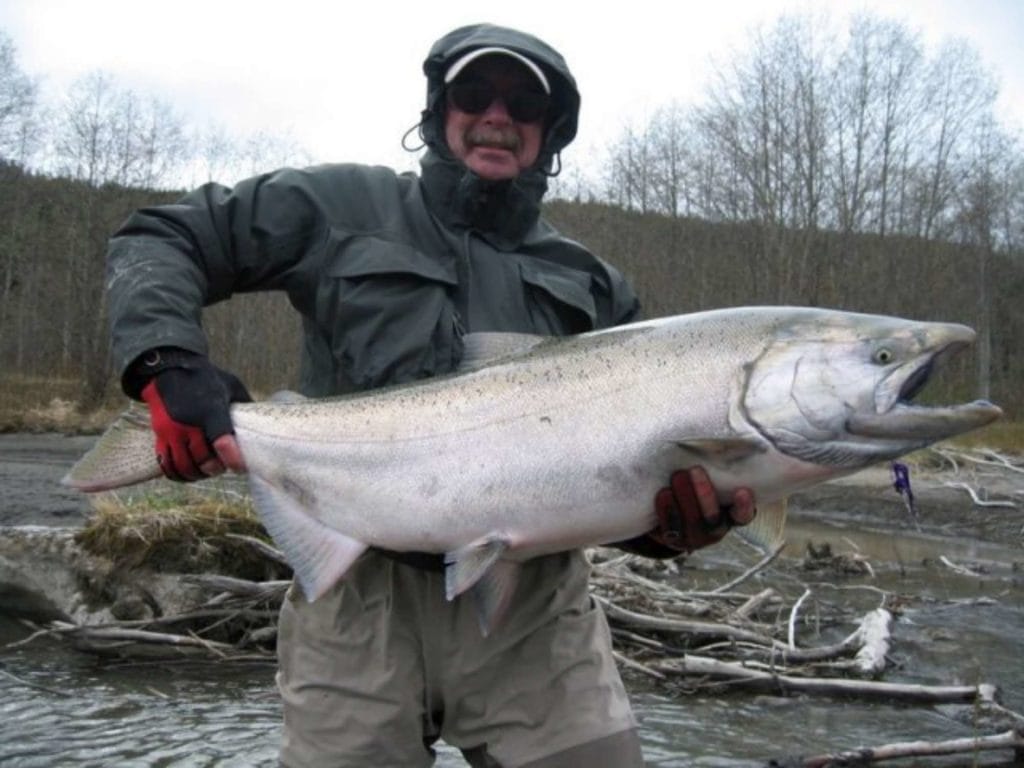 The fishing would be with Nicholas Dean Outfitters and you would be staying at Pioneer Lodge, which is located near the town of Terrace in British Columbia, Canada. Nicholas Dean have what is regarded as the best guide team on the river, but also access to the best water on the surrounding rivers.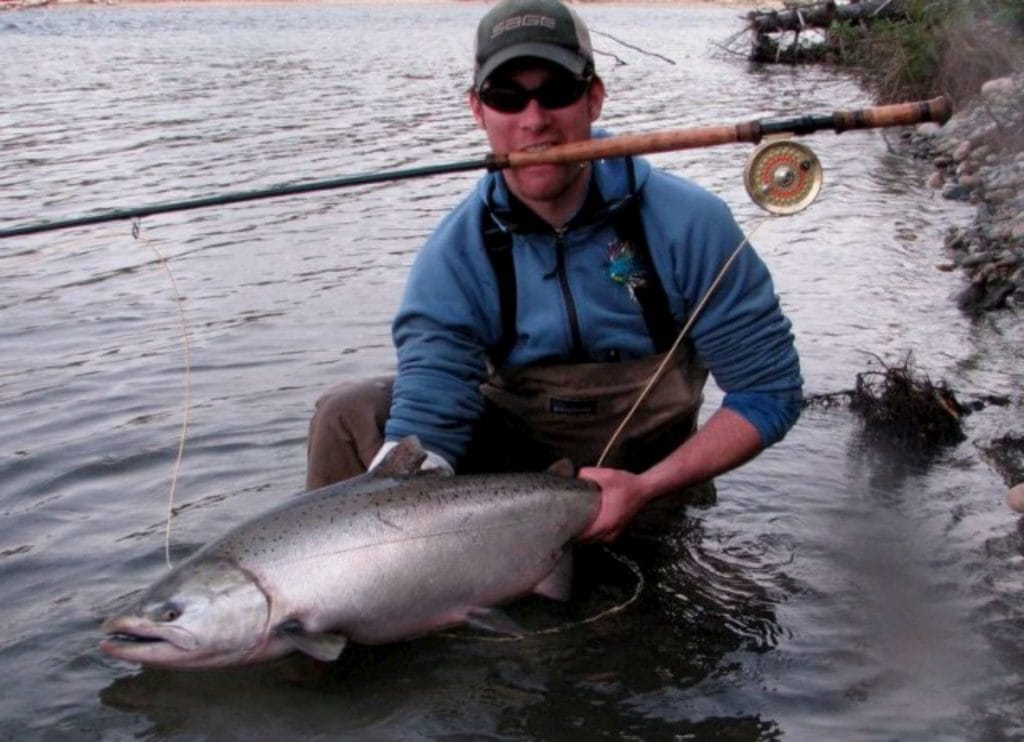 Available dates:
June 24 to July 1 – 1 rod
July 1 to 8 – 5 rods
July 9 to 15 – 4 rods
July 16 to 22 – 2 rods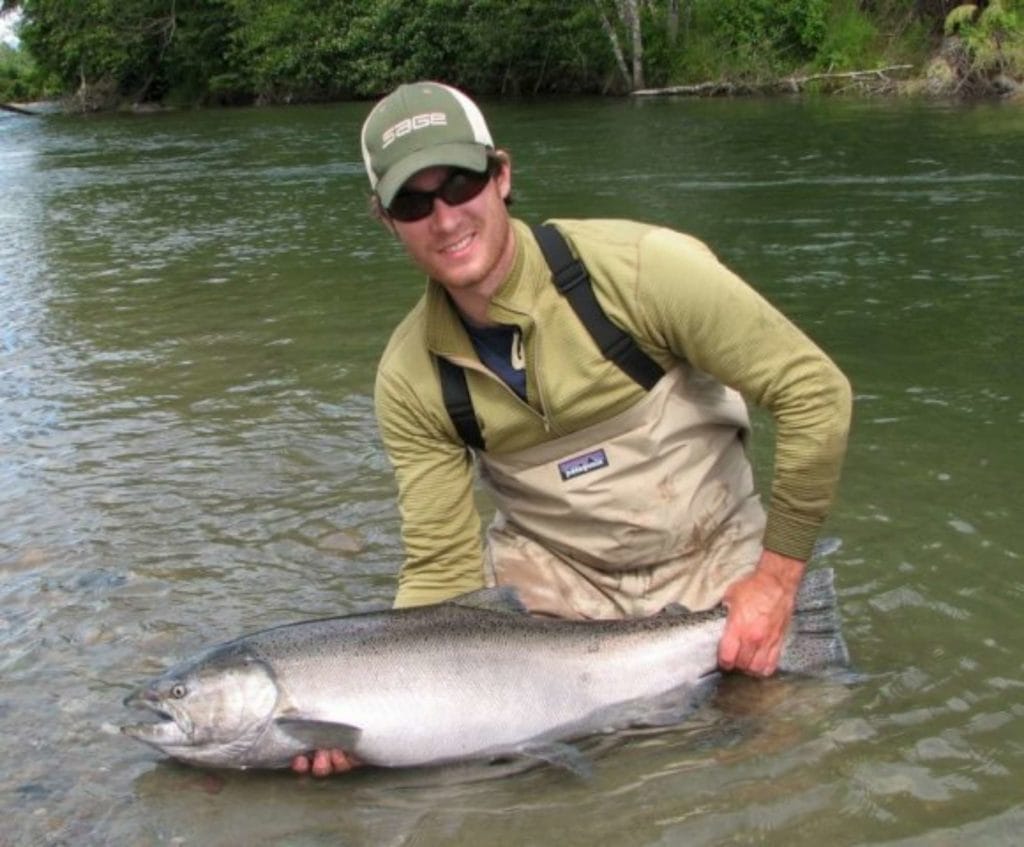 Cost:
The price for a 7 night stay with 6 days fishing to include fishing licences and all taxes and also including a single room (shared bathroom between two rooms) is $6360 Canadian Dollars.
Fishing British Columbia, Canada, Skeena, Kitimat, Copper, Kalum
For more information please contact Steffan Jones or phone 01980 847 389.