When considering Atlantic salmon fly fishing destinations it is easy to overlook eastern Canada in favour of the likes of Iceland, Scotland and Norway, but there are some fantastic fishing options to be had. We have just received rare openings at one of Quebec's most exclusive lodges; Cold Spring Camp on the Matapedia.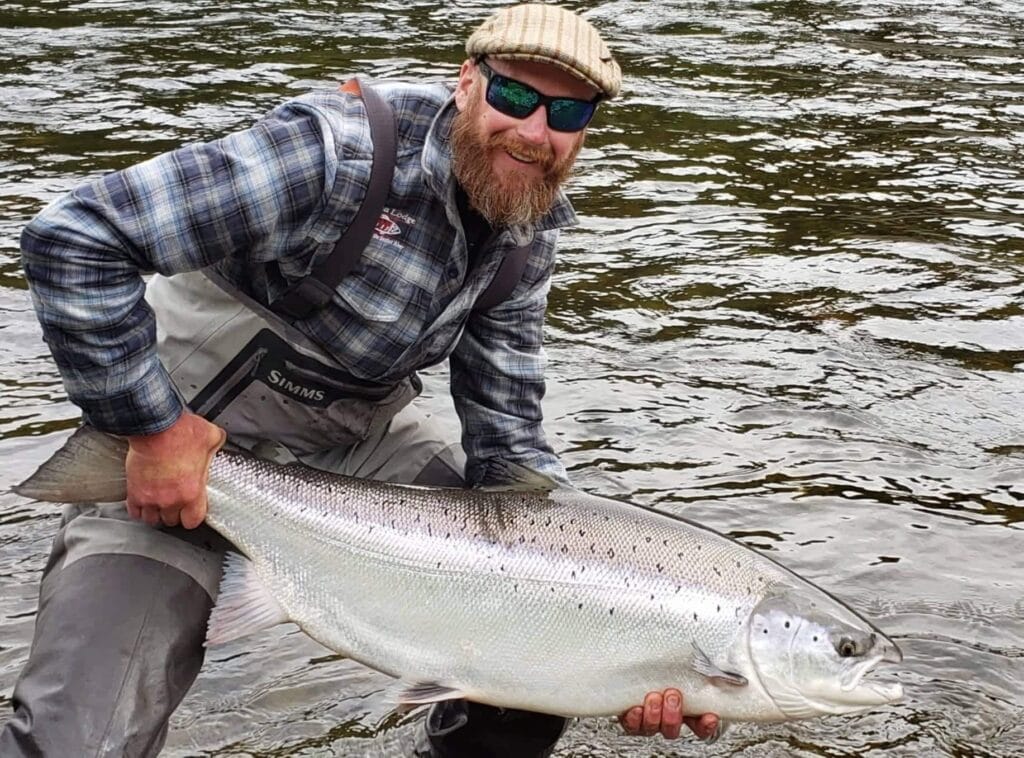 Cold Spring Camp, Matapedia River
Cold Spring Camp, overlooking the banks of the Matapedia, is one of the more storied and prestigious camps in the Gaspesie. With a tapestry rich in local history and fishing folklore, this venerable camp
is home to perhaps the most acclaimed of Gaspesian salmon guides, the legendary Richard Adams.
The camp was built at the turn of the century when J.B. Cobb, president of American Tobacco, and A.H. Cosden purchased the fishing rights to Alexander pool (which was later acquired by Tobique Salmon Club) and Manns pools from the Restigouche Salmon Club. Today, the camp has 17 km of river and 15
named pools starting above Tobique Salmon Club and ending at Falls Pool below Glen Emma Camp.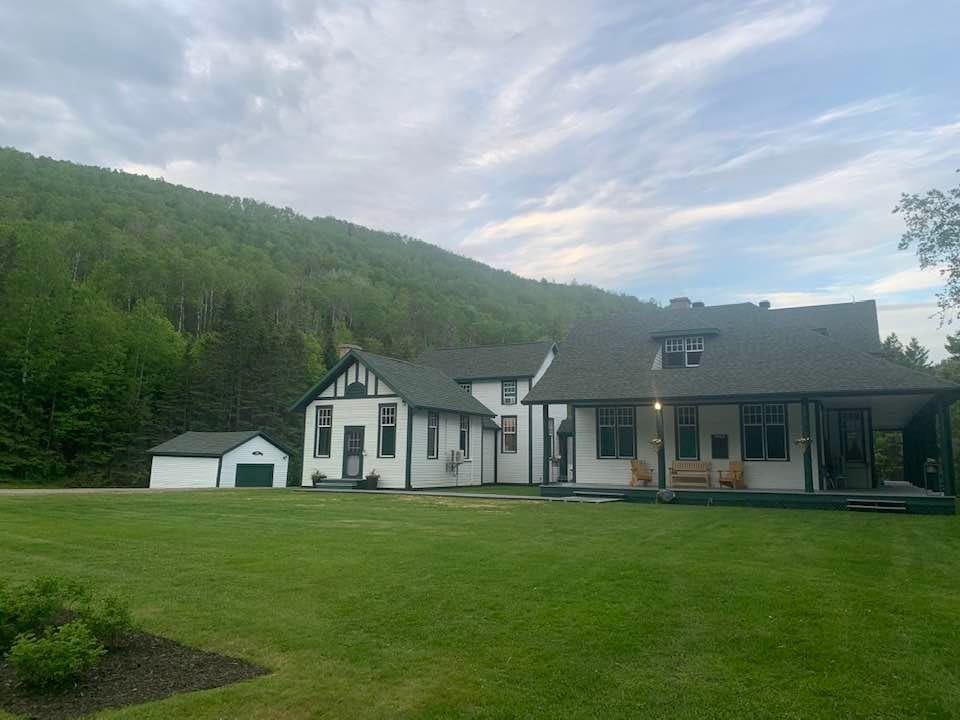 The Matapedia, a sizeable tributary of the Restigouche, is famous for the size and especially the large quantity of Atlantic salmon that navigate up it each season. From its annual runs of 3,000 to 5,000 fish many are between 20 to 40 lbs, with even larger salmon possible.
Fishing in early June is for big, aggressive fish and is not a number's game. These early salmon are special and, being but 25 km from the salt, are extremely strong, platinum bright, often carrying sea lice. When
you hook a fish in early June, it will likely be 25 lbs or larger.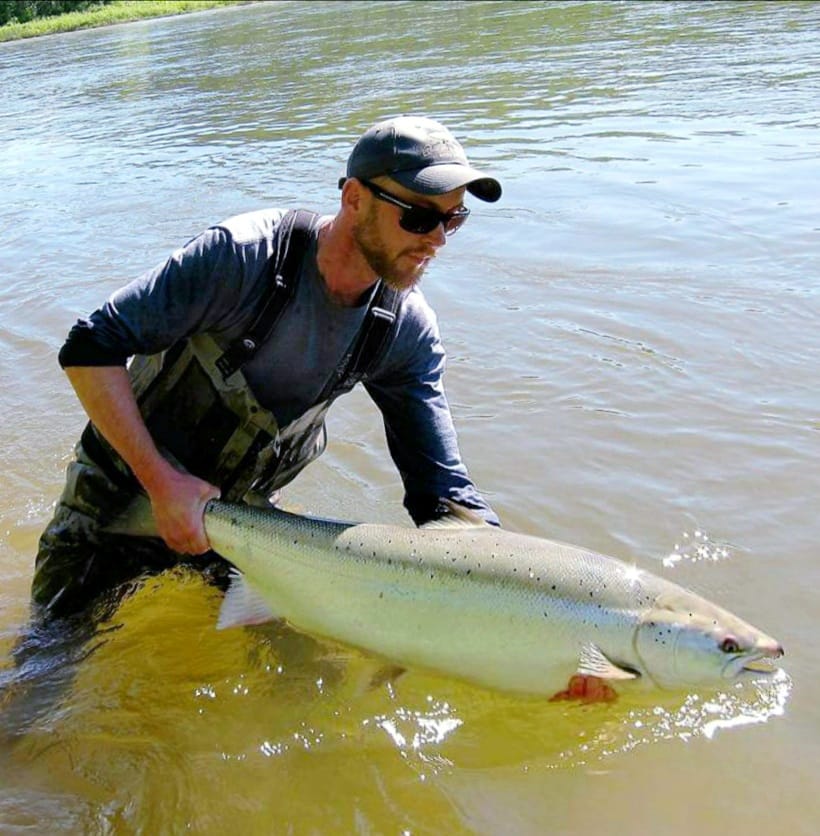 The river is typically big in June. When it is, fishing with tips and tube flies is the way to go, especially if the water is carrying colour. Due to the Matapedia being lake fed, it fines down in quick-time. This can be as soon as the first week of June. It's then you can commence fishing floating lines and large classics — the epitome of Atlantic salmon fishing. Who wants to unnecessarily cast a tip? Atlantic salmon will move a long way to take a fly and these early brights are aggressive, often boiling on the fly multiple times on the swing or actively chasing the fly down. Having a 30 lb fish showing on the fly is unbelievably exciting.
There is often substantial June flow and due to the valley topography, much of the fishing is done out of
Sharpes traditional 24-foot cedar canoes. This enables us to access mid-river lies not even the best casters could cover. Once a fish is hooked, your guide will ferry you to the bank to play your fish. When the conditions are suitable, then absolutely, wading is the way to go.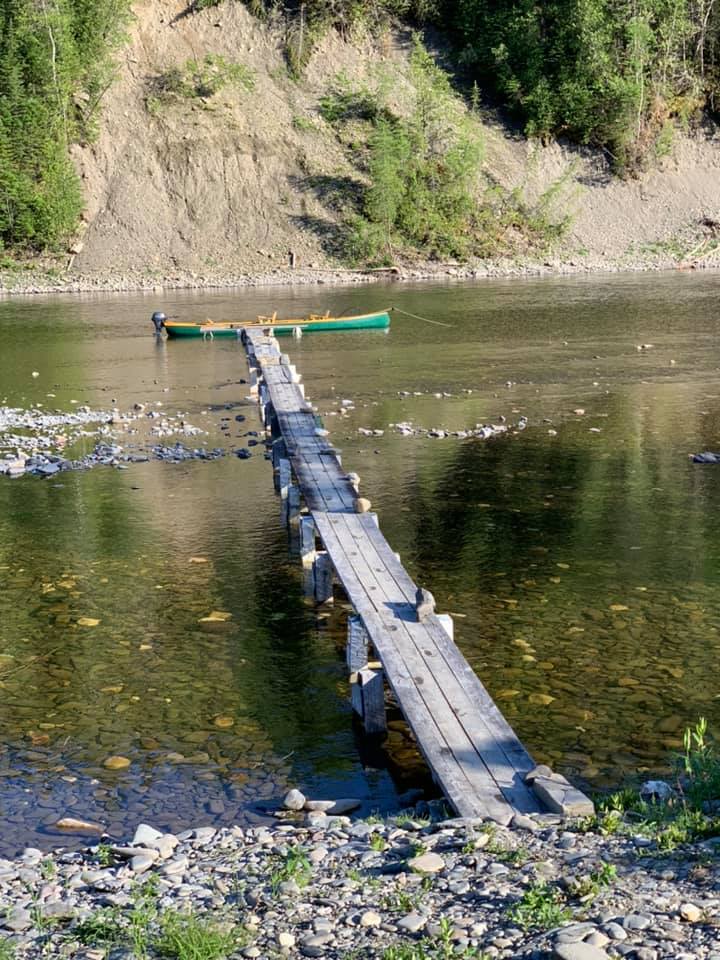 The Camp was freshly renovated for the 2022 season in keeping with its original design, Cold Spring is a classic early 20th Century sporting lodge catering to eight anglers in three double en suite rooms, based on two sharing, and two singles with a shared bathroom.
The fishing program is the classic split day. However, a more flexible schedule is available, enabling guests to opt for a lighter breakfast to start fishing earlier, if desired. Fishing is two anglers to a canoe. Wading depends on the pool and water levels.
2023 Season Availability:
14 to 20 June 2023: 4 rods – CA$9,750 per person
The first fishing session begins at 1700 on arrival day and wraps up with a four-hour morning session on departure. Guests then depart the lodge after lunch on June 20.
Rate does not include tax, licensing, tips or taxi services, if required, to and from the airport at either Bathurst or Mont Joli.
For more information about our Gaspé salmon lodges, or Canada in general, please contact Peter McLeod or Alex Jardine, alternatively you can call our office on +44(0)1980 847389.