Fishing for steelhead, coho, chinook, chum, pink salmon and more, all from one lodge. Fish the mighty Skeena or the revered tributaries such as the Kasiks, Kalum and Copper, to mention just a few. Nicholas Dean Oufitters operating from Pioneer Lodge offer this and much, much more.

The guides at Nicholas Dean have been fishing the Skeena River including the myriad of tributaries in the area (Copper, Kalum etc.) and remote coastal rivers for wild steelhead and Pacific salmon for decades.
They have one of the longest fishing seasons of any lodge in North America. With over 54 rivers, lakes and salt water estuary destinations the guides have the unique ability to plan a different experience daily. From long line casts and big water on the Skeena River, to small gin clear streams, sight casting to Steelhead and coho, or skating a dry fly across a coastal river pool.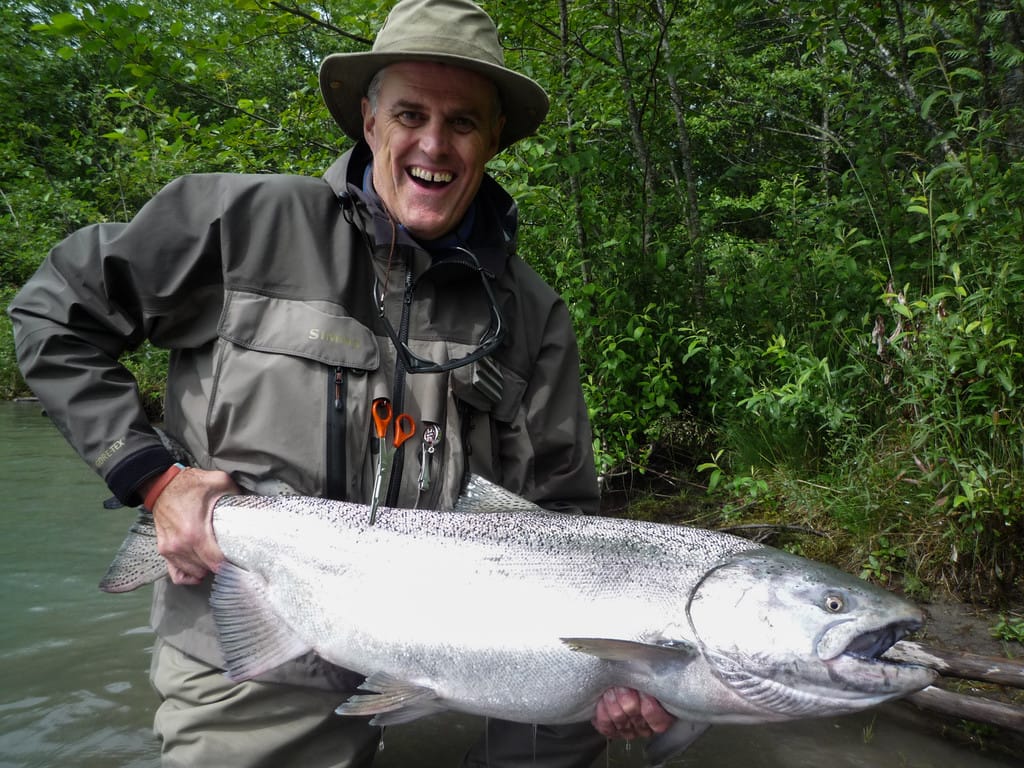 They also offer different modes of access from rafting, drift boat, hiking, jet boat or helicopter. Even when bad weather makes fishing conditions tricky in one area, you will simply be moved to another watershed.
Looking to fish in the prime of the 2023 season? We have fantastic spring and summer space that should not be missed. This includes mid and late August availability, which is great for those looking to target multiple species.
2023 Season Availability:
Spring Steelhead:
16 to 23 April 2023: 4 rods, staying in Yellow Cedar Lodge
23 to 30 April 2023: 4 rods, staying in Yellow Cedar Lodge
Summer Kitimat Chinook:
18 to 25 June 2023: 6 rods
25 June to 2 July 2023: 1 rod
Summer Steelhead & Salmon:
23 to 30 July 2023: 4 rods
13 to 20 August 2023: 4 rods
20 to 27 August 2023: 5 rods
Price to include 7 nights' stay, 6 full days guiding fishing, fishing licences and taxes: CAD$8,110 per rod.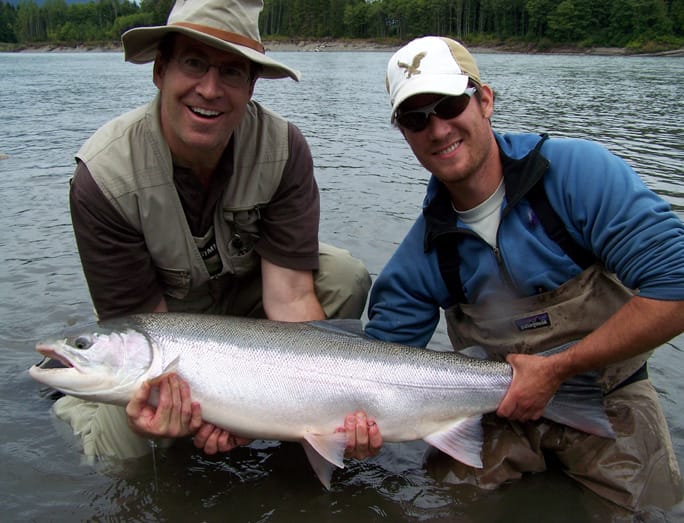 Short Trips – CAD $4,403
For those who might already be in the Skeena region and want to do an add-on trip, as opposed to a full length trip, we have "Short Trips", essentially 3 day/3 night packages. Typically arriving on Friday night, fishing Saturday to Monday, then departing Monday night. The following dates are available and they do need to be booked as a group of 2 or 3:
August 25 to 28 – 2 to 3 spaces
September 1 to 4 – 2 to 3 spaces
September 8 to 11 – 2 to 3 spaces
September 29 to October 2 – 2 to 3 spaces
October 6 to 9 – 2 to 3 spaces
The above costs include guided fishing, all meals and accommodation in a private single room (shared bath), rods, reels, flies and tackle and pick up/drop off between the Terrace airport and the lodge.
If you would like more information then please do not hesitate to contact Peter McLeod or call our office on +44(0)1980 847389.