We are delighted to announce that our one of our longstanding partners in British Columbia, Nicholas Dean Outdoors, have just recently purchased the stunning Yellow Cedar Lodge, which will be Nicholas Dean's new home.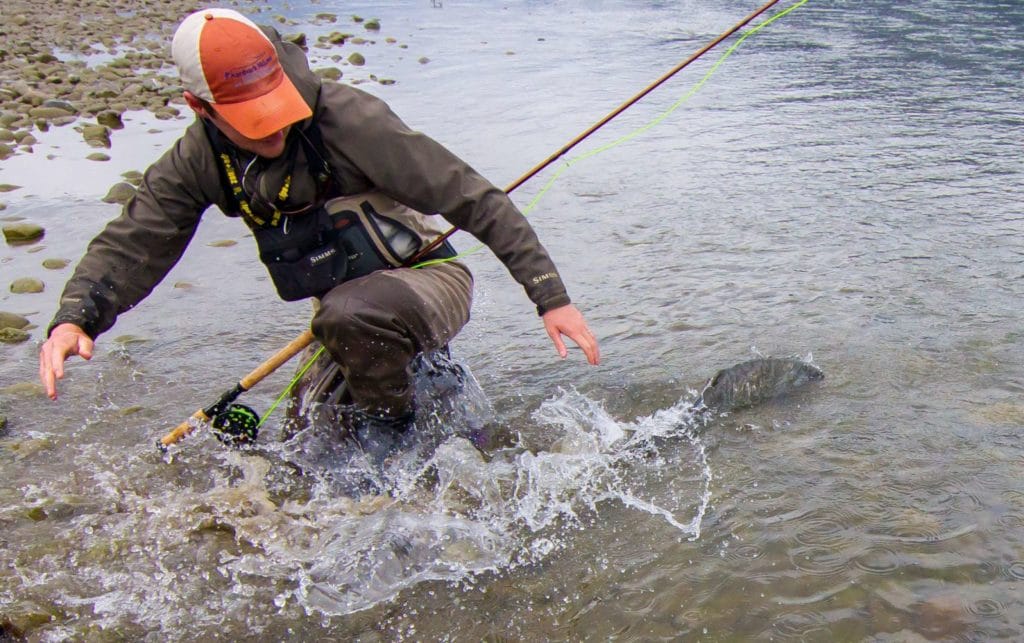 For those of you who have fished this area with us for many years, you will have known about Yellow Cedar Lodge and perhaps even stayed there. This will be now be their permenant home and they can make it their own. Yellow Cedar Lodge is perfectly located to access all the rivers in this area as it is only 15 minutes drive west of Terrace with its garden running down to the Skeena. From here the Kalum is only a few minutes along the road along with numeorus other tributaries.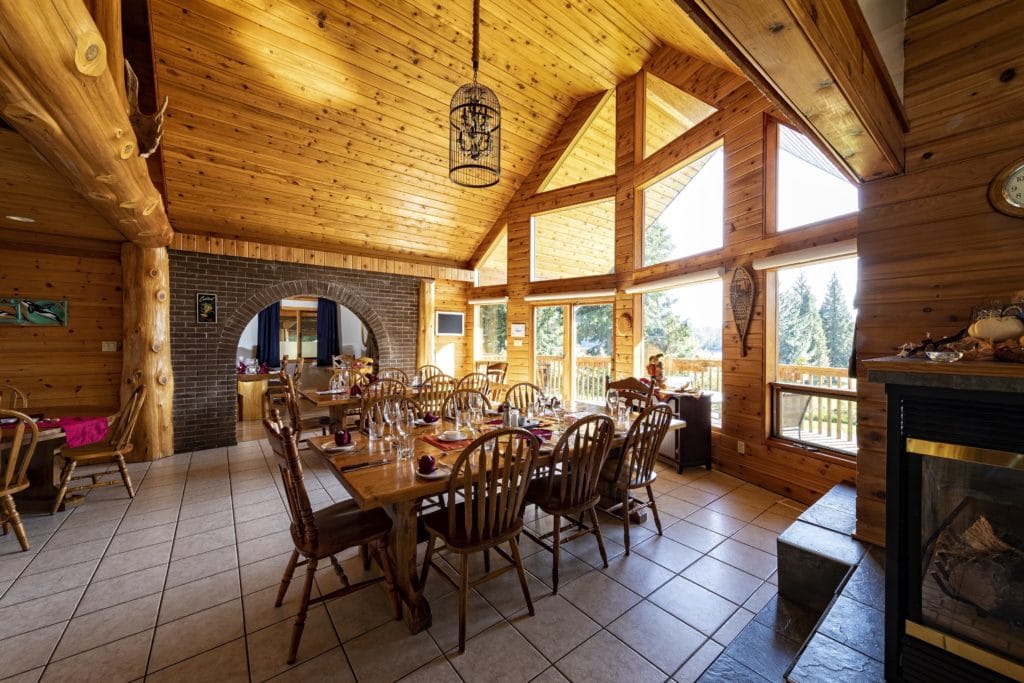 One of the supreme highlights of Yellow Cedar Lodge is the dining experience. Large, high vaulted ceilings open up to showcase the blue-green waters of the lower Skeena just a stone's throw away, as you enjoy the absolute best in lodge fare.
Yellow Cedar Lodge has eleven rooms available so guests can have private single rooms and bathrooms in all but the busiest weeks.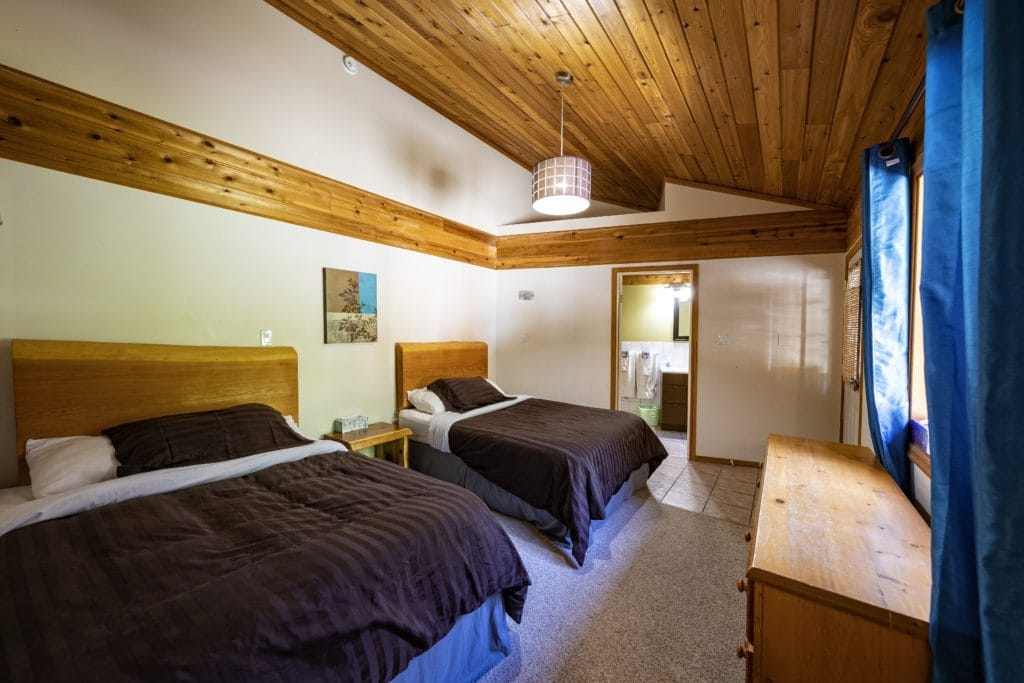 NDO chefs extraordinaire, Mark and Amanda Ross, will be there to stimulate your appetites, and they welcome long-time Yellow Cedar chef and ambassador Lori Nelson to their culinary team as well.
Yellow Cedar Lodge is also equipped with a hot tub to help chase that chill when you're back after a long, cold day on the water, a fully furnished games room including a TV, bar, and pool table, an incredible outdoor patio for those warm summer nights when you can't resist having that drink outside, a spacious dry room for storing your rods and hanging your waders, and an infrared sauna. There's even a gym for those that still require exercise after a long day on the water.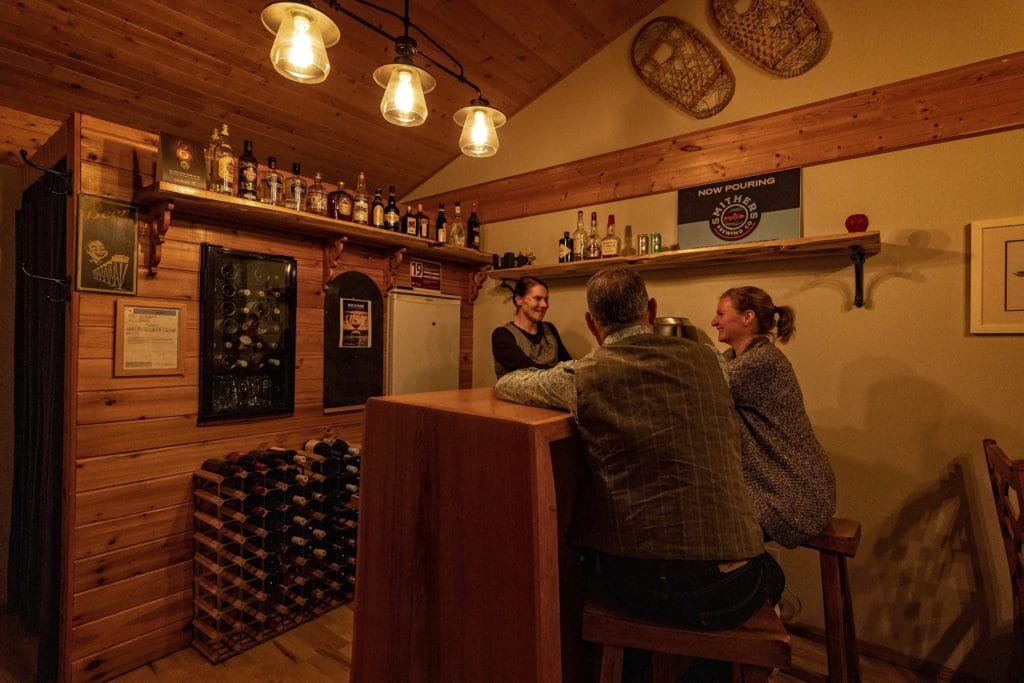 Nicholas Dean has one of the longest fishing seasons of any lodge in North America. With over 54 rivers, lakes and salt water estuary destinations the guides have the unique ability to plan a different experience daily. From long line casts and big water on the Skeena River, to small gin clear streams, sight casting to Steelhead and coho, or skating a dry fly across a coastal river pool.
They also offer different modes of access from rafting, drift boat, hiking, jet boat or helicopter. Even when bad weather makes fishing conditions tricky in one area, you will simply be moved to another watershed.
Looking to fish in the prime of the 2020 season? We have fantastic autumn space that should not be missed. This includes mid and late August availability, which is great for those looking to target multiple species during their stay.
– July 26 to August 2 – 4 rods available
– August 2 to 9 – 6 rods available
– August 9 to 16 – 4 rods available
Price to include 7 nights' stay, 6 full days guiding fishing, fishing licences and taxes: CAD$7,269.50 per rod.
If you would like more information then please do not hesitate to contact Steffan Jones or call our office on +44(0)1980 847389.