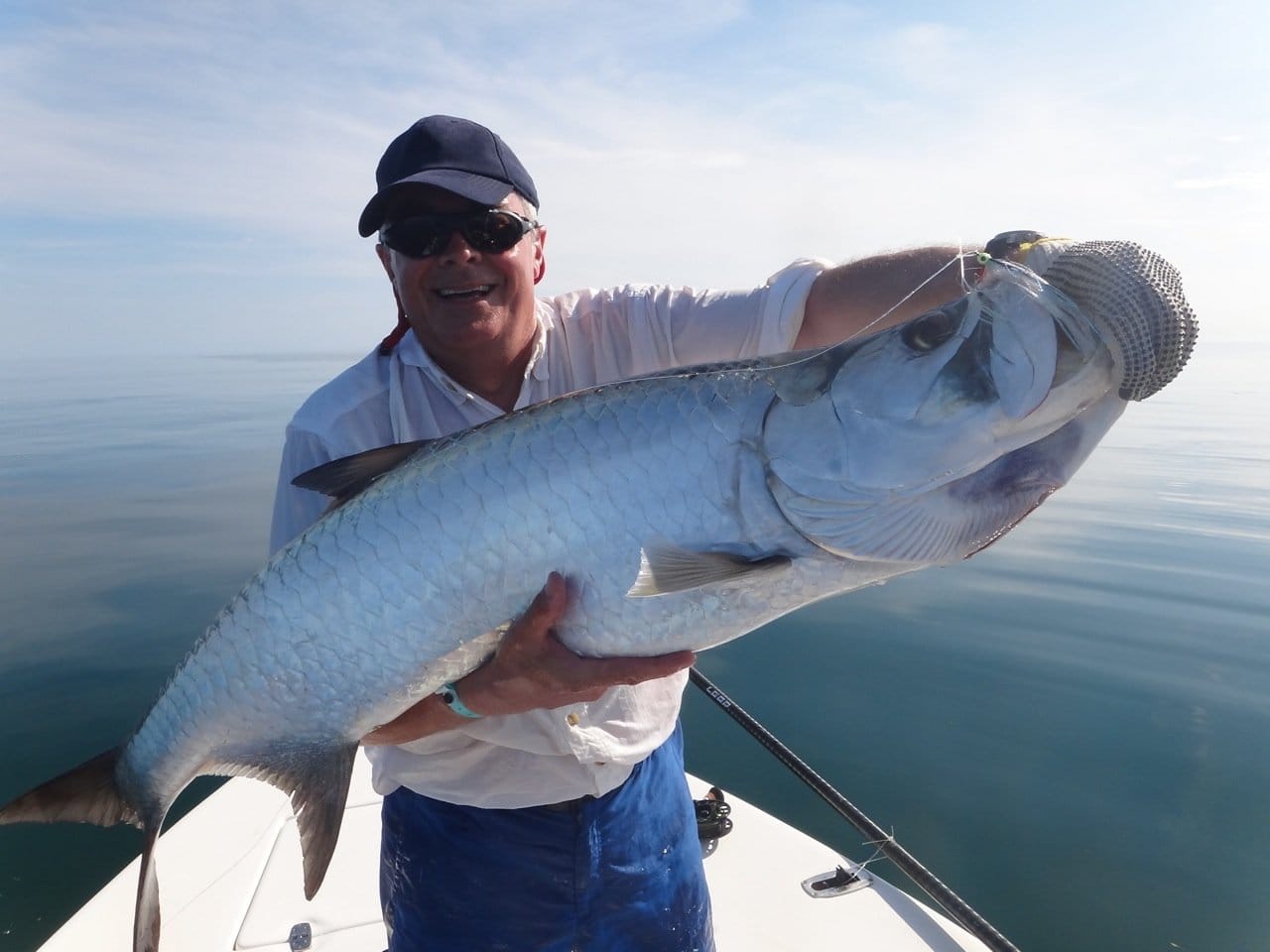 If fly fishing for tarpon is your thing then Cayo Santa Maria has tarpon, no, TARPON! Our guide Samuel met us down at the marina, how nice to have a guide with perfect English, skill and an entertaining nature that is so often lacking in other fisheries. We put our rods together and headed out of the tiny immaculate marina, it was 0615 and the sun was pushing over the horizon orange and hot. Not a breath of wind and a sea flat enough to play snooker. Near the horizon the Frigates and Terns were diving on a white foam of sardinas and Tarpon, looking right and left there were three schools of fish all with birdie aerial displays aloft, this was going to be " fun, fun, fun till my daddy takes my T bird away." There I'm excited already!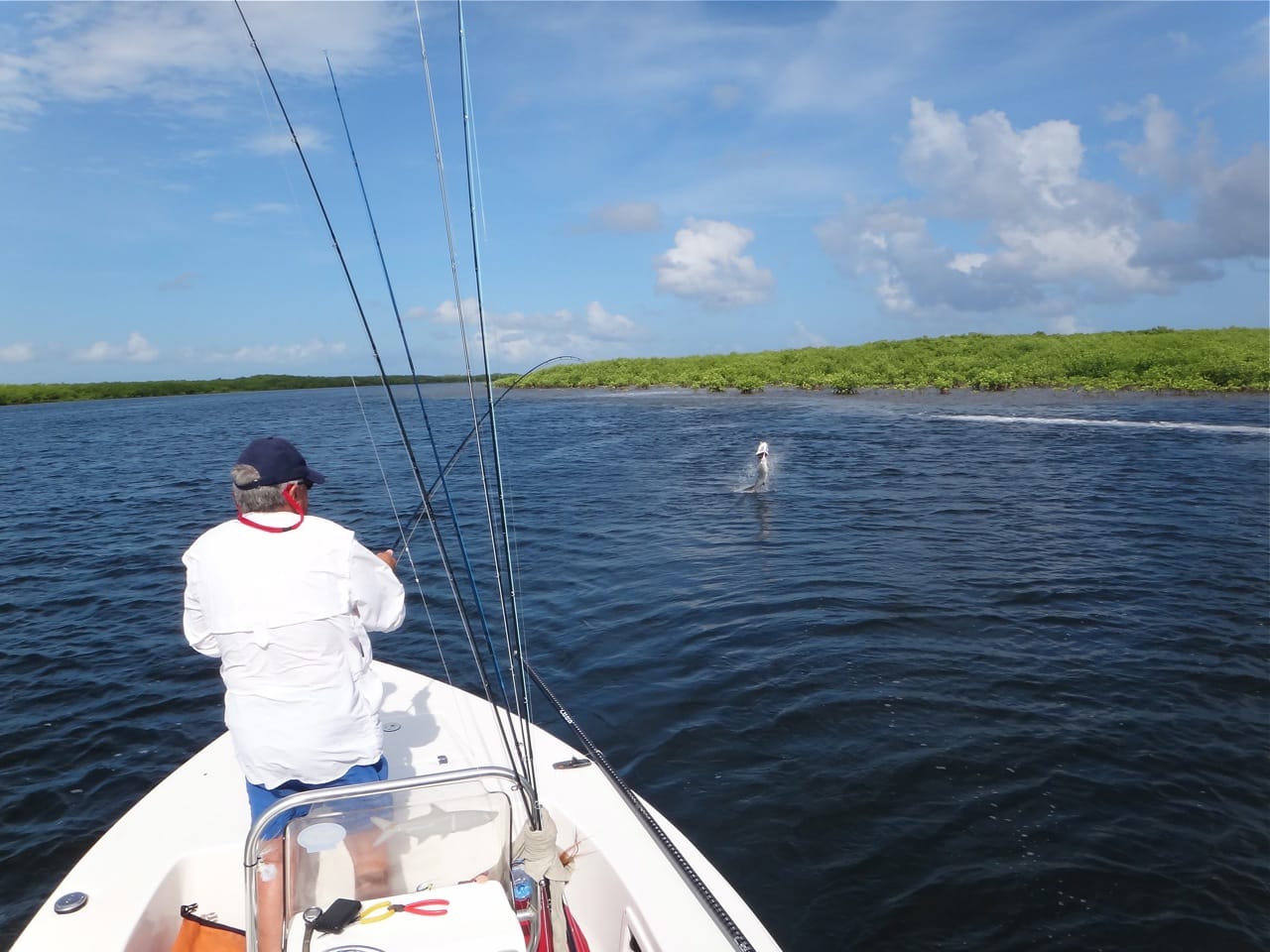 Samuel cuts the skiff and sits on the bow with a paddle and we quietly edge towards the tarpon enjoying a "fresh sardinas breakfast", there must be a hundred fish, says Samuel, only small ones, he says, just 60 pounders. I look at Graham (Stirling Silver Moss, on account of his Sir Stirling Moss looks).  "We are going to need a bigger skiff", I am thinking! First cast and it's a 60 pounder that leaves the water like a Cuban missile (we won't go there) on a flat sea the splash of re entry shatters the excited bird screeches and 100 mtrs of fly line is gone. Five times this silver ingot leaps for freedom, half an hour later and I find out why you should not pack your 12wts in your bag out of their storage tubes to save weight. "Craaaaackk and I have a 6 piece Sage and am hanging on to the handle and reel with both hands.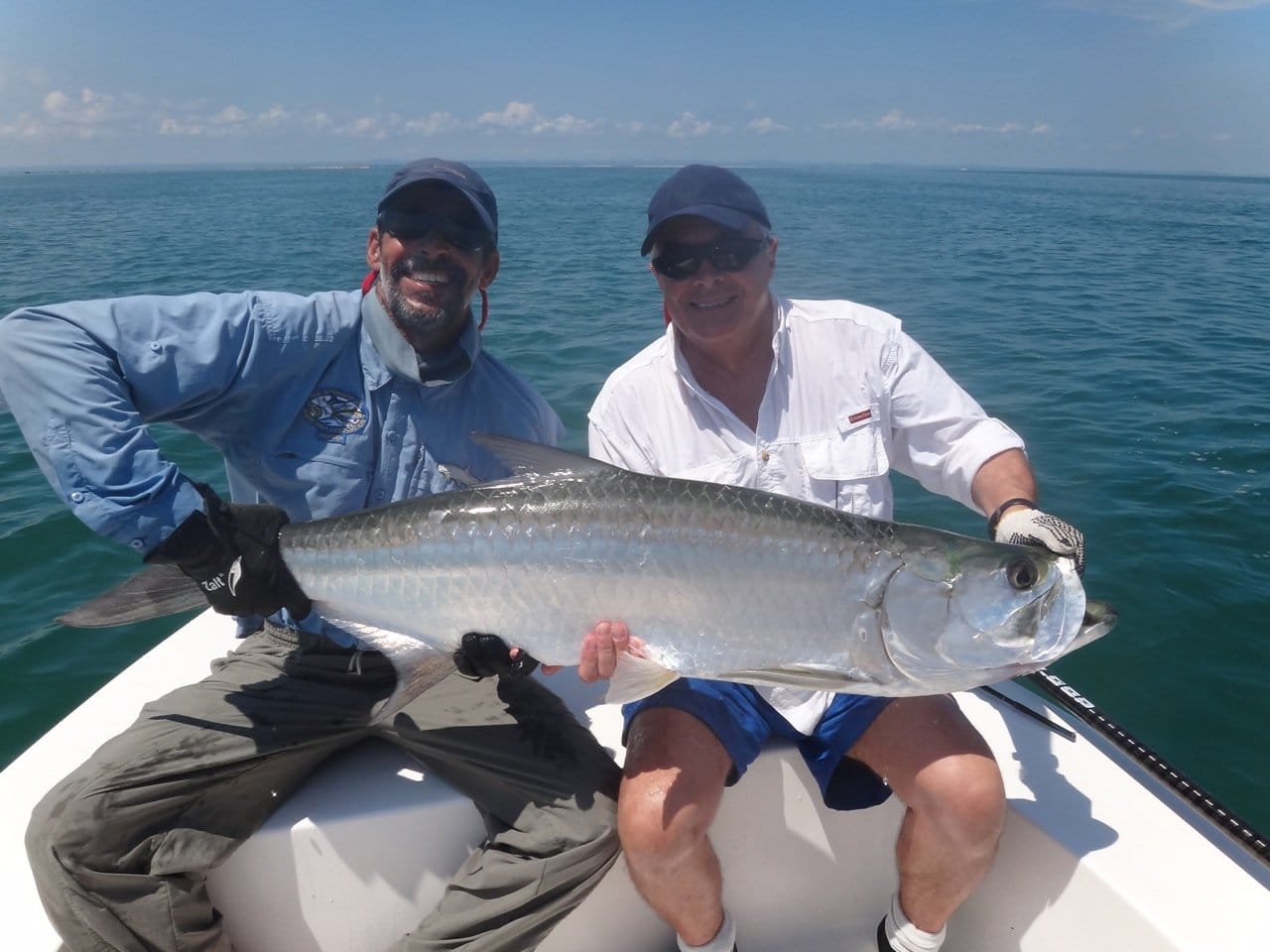 Lifetime guarantee? I don't think I will live that long but the Tarpon looks at me from 10 mtrs as if to say, sorry, woops and ok I'll come in now. Samuel boats the brute and says, "this is the only place on earth where even these small ones are big!" I have to agree, this is a fat firm pristine conditioned fish the likes I have never seen. Well these sort of experiences continued all week on the spare rod, lots hooked, 29 jumped and 15 boated, 40 to 100lb of the best condition tarpon you will ever find!
 
Well done Aardvark McLeod, well done! Another Mojito Stirling! With thanks to Samuel (H) our guide.