Despite some of the most unfavourable fishing conditions we have experienced over the last 12 or 13 years our mid-April week at Cayo Largo was a great success. The week began with a stronger than normal wind coming out of the south east which hung around for a couple days bringing one morning of rain (a lie-in for some) before abating mid-week to furnish us with ideal conditions for 24 hours. The next weather front returned from the south west just in time for our departure on Saturday afternoon.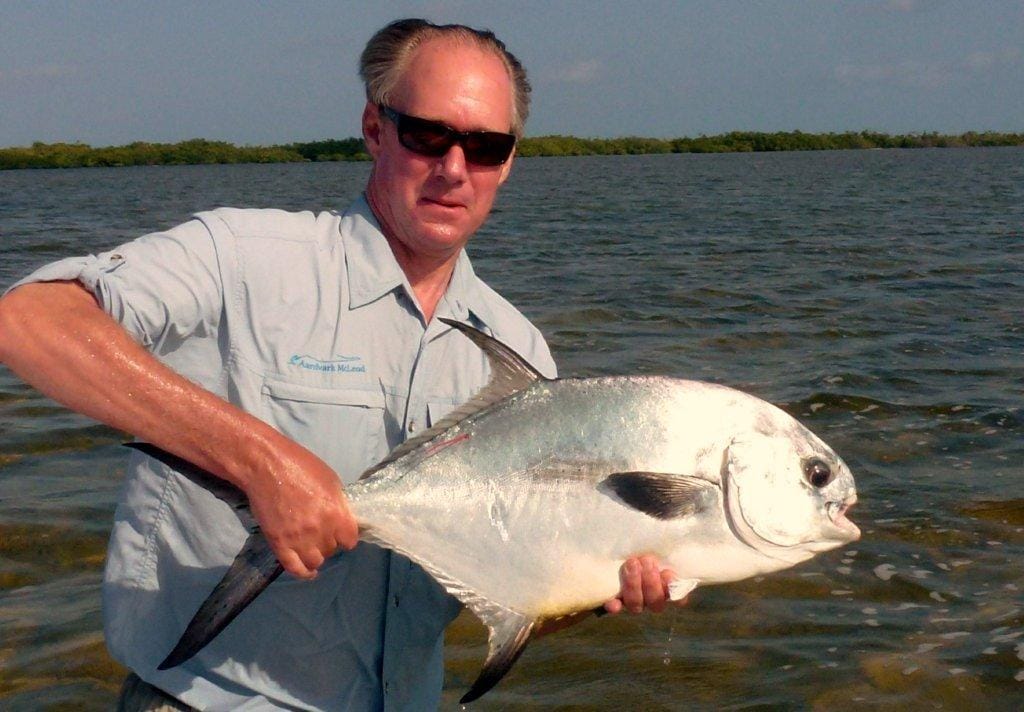 The fishing week got underway with the usual deal of "let's get a couple of bonefish in the book" to get re oriented with saltwater drills before going on permit patrol. It was a pretty slow start with most boats struggling that first day mainly due to poor visibility rather than the rods' ineptitude (except probably in my case). Our gang of five collectively have 41 visits to Cayo Largo notched up so we have a rough idea of what we are doing – we only have one semi-professional in our midst with the rest being of more steady amateur stock who enjoy a good lunch as well as the fishing. Talking of lunches we did all manage a couple of non-picnic lunches  during the week at Sirena beach and Cayo Rico which were good fun and a welcome change – well worth discussing with Mauro (the fishery Manager) if you are on zones 3,4 or 5.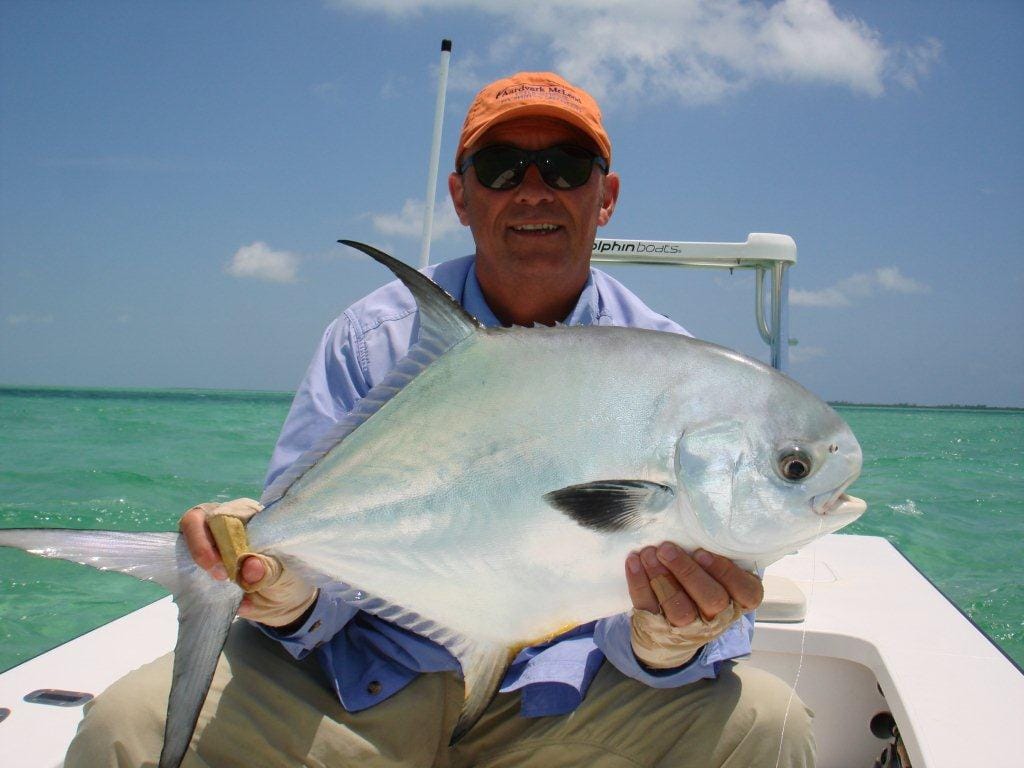 Day two saw the fishing pick up with most boats reporting better bonefish catches and almost all had shots at the ever elusive permit – the usual tales of "it spat it out" or a "dirty great bone snatched the fly from under its nose". However a plethora of other species were accounted for – tarpon, barracuda, snapper, shark, jacks etc – all on the fly. It is worth noting that the fishery has stopped all spinning (except on the reef) so there is no need to bring heavy spinning gear to put you further overweight. A nice green popper annoys the barracuda just as much as a bit of ironmongery! On my shared boat we had two #8 bonefish rods up, a #9 for permit, a #10 for tarpon and a #12 for barracuda rigged up.
The third day was same again – our boat had a good morning's wading harvesting  (to quote a former Cumbrian visitor to CL) "a nice basket of bones"! Day four saw the wind drop and the clouds clear presenting us with nigh on perfect conditions. We made good use of  this better light and calmer wind accounting for two Grand Slams- one allegedly on Area 1 (although the snook was on zone 3) and we are not sure on what beat the other Slam was taken as Guide and Rod know no boundaries! The US contingent who were fishing with us had very little to say at the post fishing pizza and beer fest – with loads of saltwater fishing in their back yard " all the gear and no idea" springs to mind! However one of them achieved the Slam on Friday and although he left early (before we returned from fishing) we have all emailed him a hearty congratulatory note just to make a point.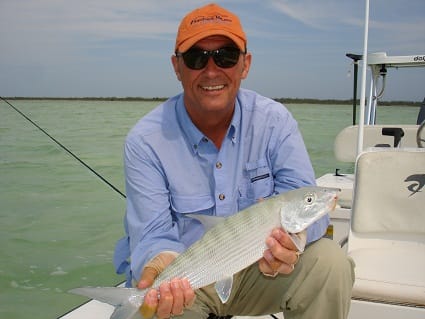 Cayo Largo lived up to expectation as usual. The fishing, despite trickier conditions, was as good as ever. The guides were diligent, enthusiastic and did not get too over-excited when the permit fly fell short yet again. The Sol Club Hotel is starting to look tired but on the whole everything still works. We managed to get into Las Trinas restaurant on three nights and the beach restaurant on another thus avoiding queuing for scoff in the main dining hall. The mosquitoes were the worst I have known so anyone going later this season take loads of bug juice – bad around the bar and in the mangrove! For a land based saltwater operation I think one would be pushed to find a better set up than Cayo Largo at a sensible price. Everyone had between 3 and 8 shots at permit most days and there are not many destinations that can boast that.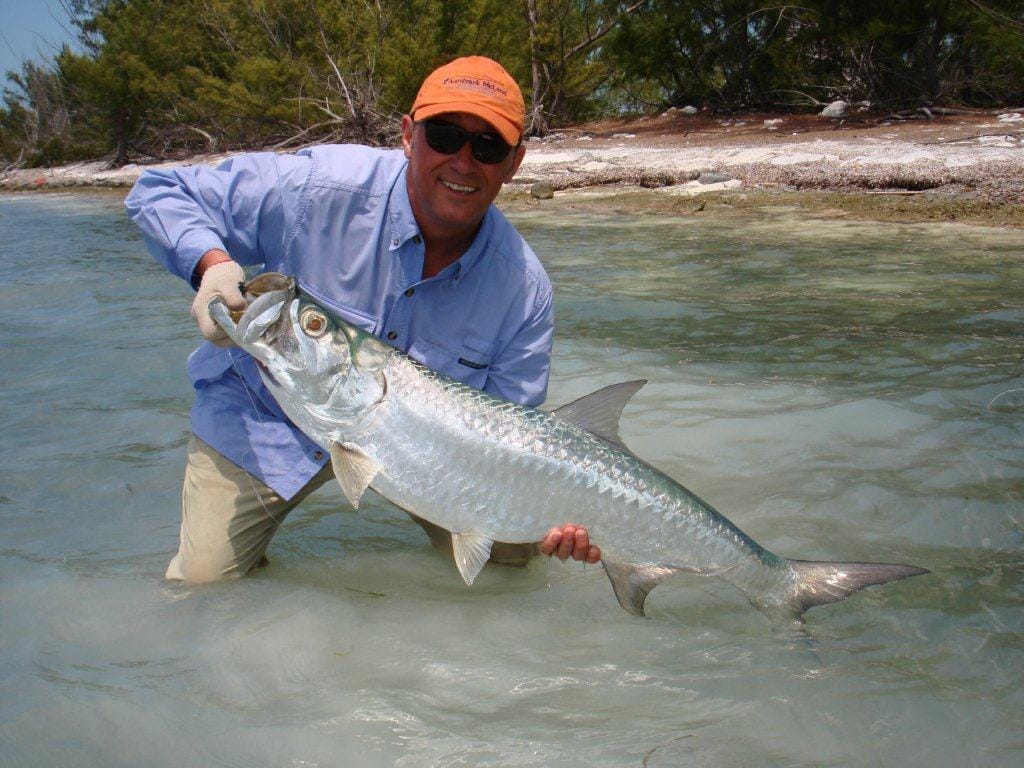 Having returned to Havana later than anticipated on the Saturday, we ended our week with a splendid lunch on the Sunday in Mauro's brothers restaurant La Carboncita in Miramar. The food was about the best we have experienced in Cuba and it is well worth a visit. Don Ciccio's (Mauro's bro) establishment is about a 15 minute cab ride from the Capitolio building.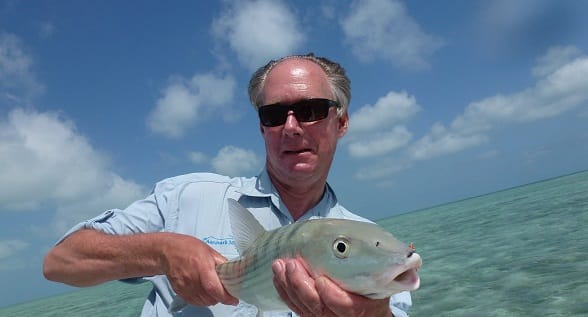 In summary yet another great trip to the Cannareos Archipelago and see you next year – Mauro et al!