Finally the trout fishing season has started on the River Test after much anticipation. Although we were slightly worried that we would begin in a snow storm, the day began with a modest 4°C with highs of 12°C in to the middle of the day. In the afternoon the wind swung from the south west and had a bit of bite to it.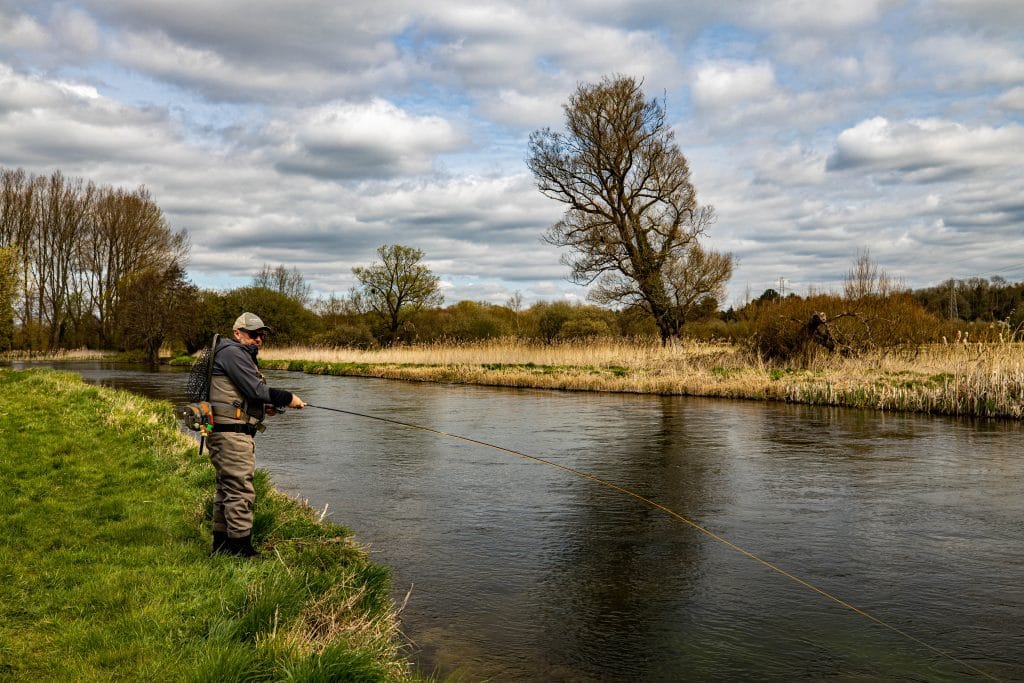 Fishing was reasonably tricky as there was not huge amount of fly about except sporadic hatches of Large Dark Olives, but only in singles and pairs as the sun beams cut through the trees, only to be quickly extinguished by another cloud. The first Hawthorne flies we beginning to bounce around the bushes on Moorcourt, and only a few splashy rises through the day. There is still a large amount of water moving through the lower course of the Test, with some areas being a bit rapid to hold fish presently which will become more usual lies as the season progresses. There is still a tinge of colour, but in shallower areas the gravel pots are making themselves visible.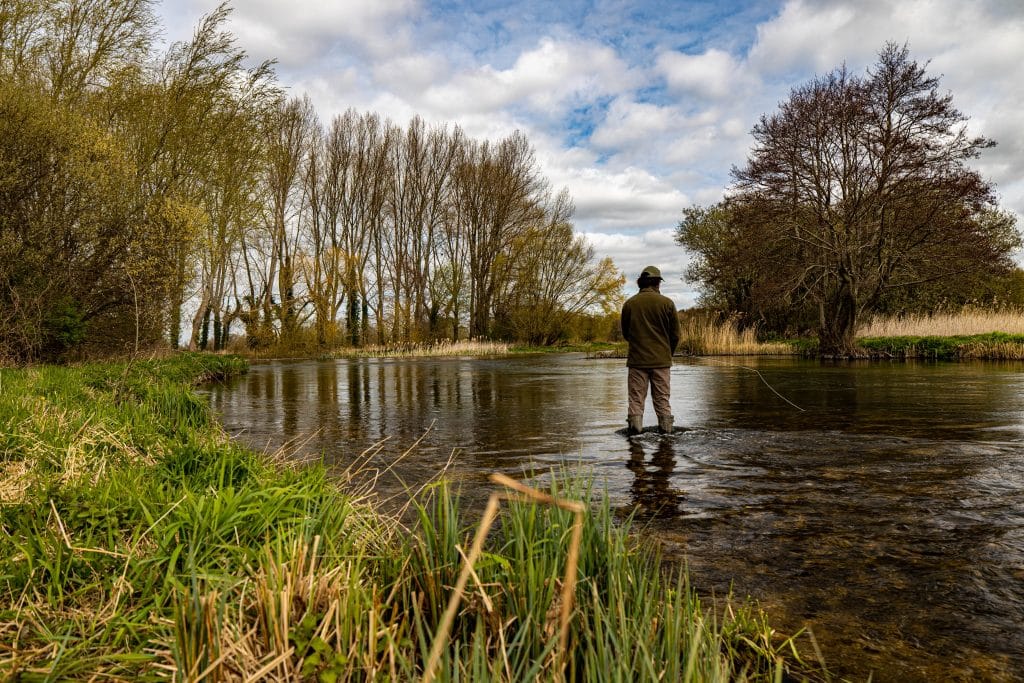 In terms a of fish caught a number of out of season grayling threw themselves at flies along with a couple of stunning wild trout. One member of the party did latch into something more significant that was sitting in nor more than a foot of water on the gravel edge, but sadly parted company when it headed down stream.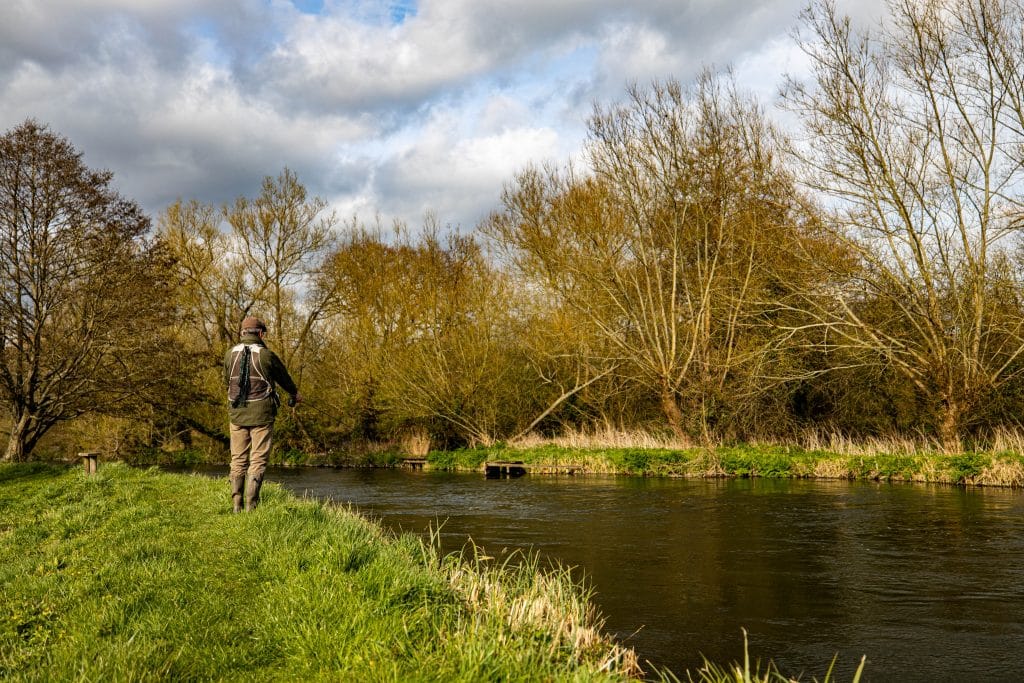 Although the bag was not significant everyone thoroughly enjoyed themselves in the fresh spring air, many stretching casting arms and refamiliarising themselves with rod a line after a long winter.
For more information, further chalkstream fly fishing availability or to book one of these days please do not hesitate to contact us by EMAIL or call our office on +44(0)1980 847389.