The mayfly hatch is an extraordinary time to be out on the southern chalkstreams. There is nothing quite like watching these large flies floating majestically down the stream to suddenly disappear as the neb of a large trout breaks the surface. Despite the bountiful hatch, trout can become selective, especially towards the end of the mayfly period. It is crucial to not only have an adult imitation but a range of patterns, as the trout will often only focus on one stage of the hatch. Our chalkstream mayfly selection has been tied by us and includes our favourite patterns to cover the emerging, dun and spinner stage this wonderful fly.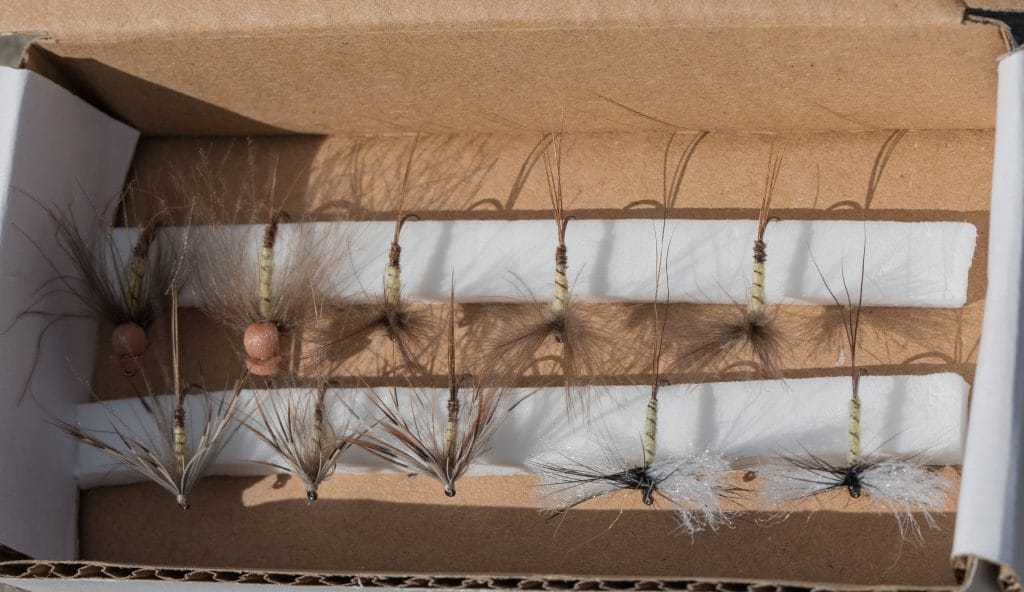 All of the flies have been tied by us and use only the best materials and hooks possible.
The box costs £23.20 inc VAT, which includes postage.

Inside our Mayfly selection is:

3 x Partridge Mayfly, size 10
3 x CDC Mayfly, size 10
2 x Mayfly Emerger, size 10
2 x Mayfly Spinner, size 10
For our Spring dry fly box please click HERE.
1. Partridge Mayfly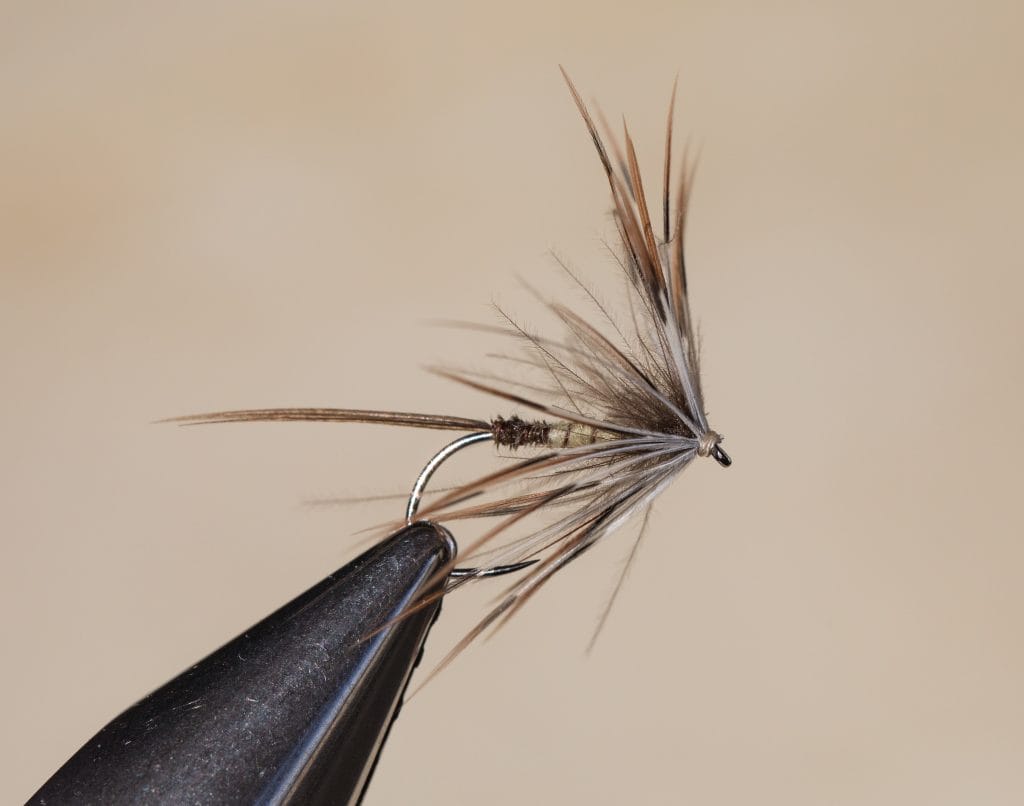 The Partridge Mayfly imitates the dun stage of a mayfly. Traditionally this pattern had hackle wound around the body, but we have found that a little CDC behind the French partridge feather gives a more delicate and lifelike appearance.
2. CDC Mayfly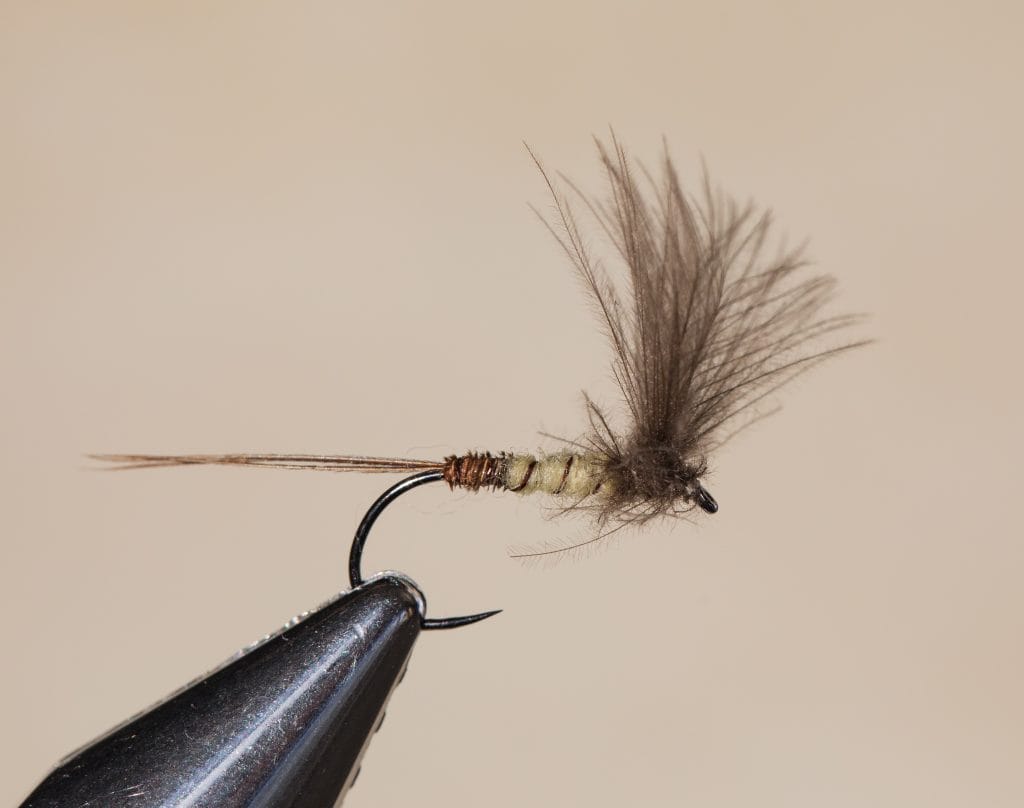 The CDC mayfly is wonderful delicate pattern to imitate adult mayflies. It comes into its own on the chalkstreams where the current is more gentle so not as much material is needed to keep the fly buoyant. Here, the trout have more time to inspect flies and a realistic pattern like this often works best.
3. Mayfly Emerger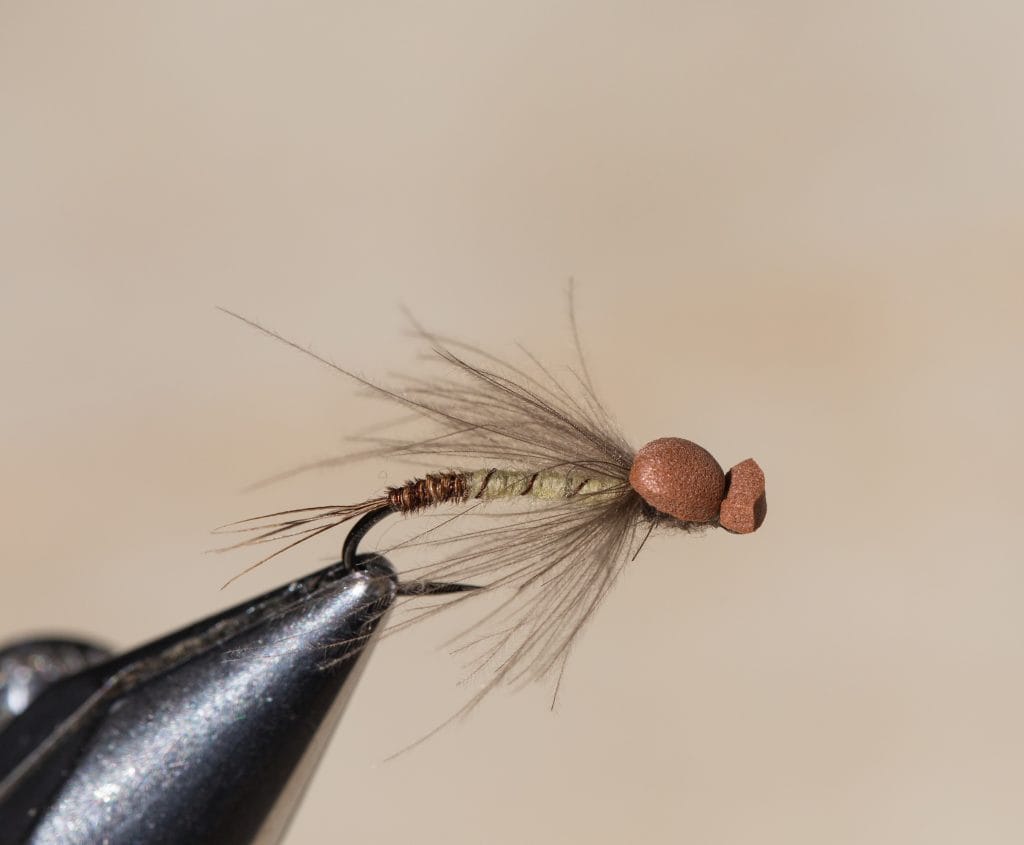 Too often anglers neglect the emerging stage of the mayfly hatch. Do this at your peril! Trout can become fixed on this stage of the hatch and will completely ignore any dun imitations. I was am often told by an Irish friend "the first of the soup is the hottest." This can be the case with the mayfly hatch so it is important to make sure you have the right pattern to catch fish from the first cast.
4. Mayfly Spinner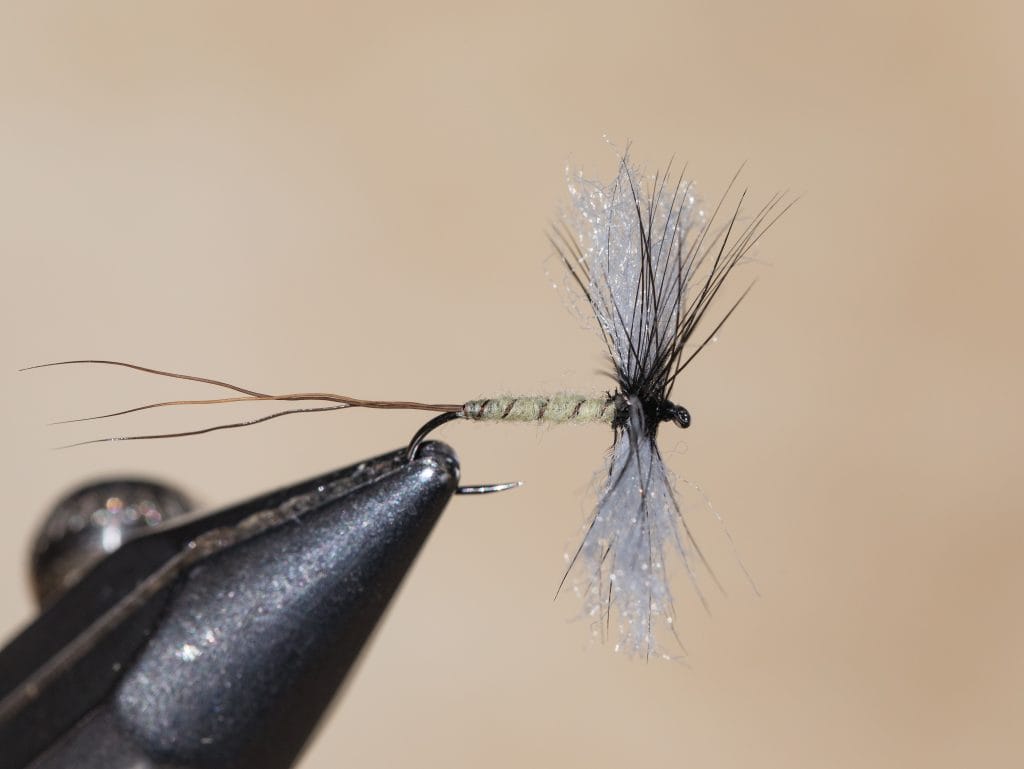 This stage of the hatch is often when some of the largest fish come out to feed. When the spent mayfly are on the surface and drifting downstream, they are easy pickings for eager trout. Unlike with the dun stage of the hatch, the rises tend to be sips rather than splashy. The trout know they have more time to inspect the fly. It is for this reason that it is vital to have a good spinner pattern.
If you would like to purchase our mayfly selection, please contact us or call our office on +44(0) 1980 847389.