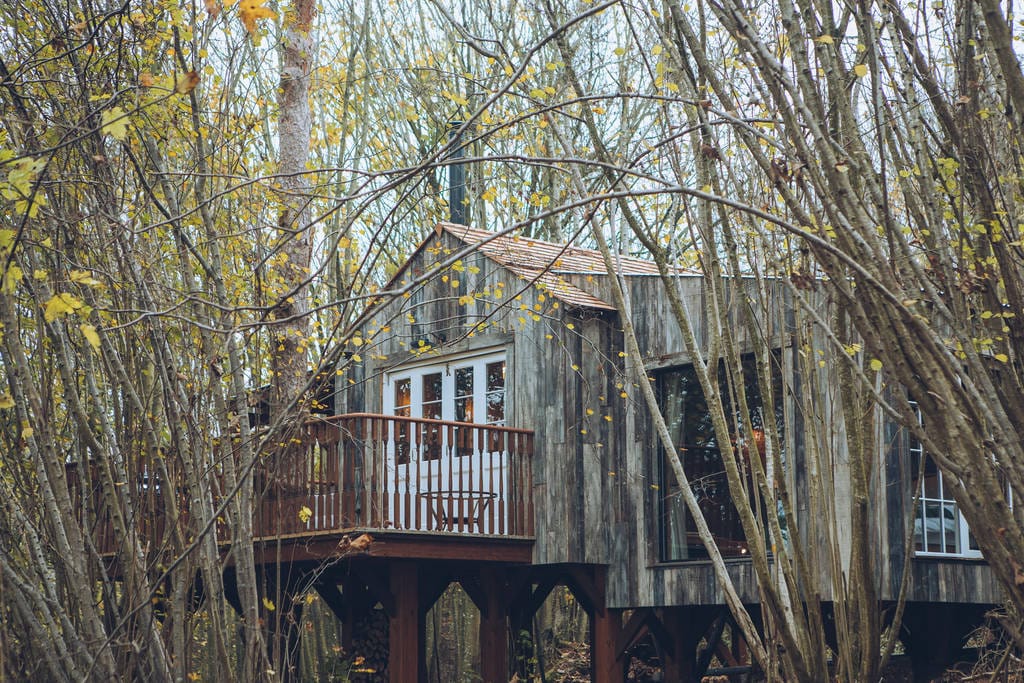 Wild Escapes
We are delighted to pair up with Wild Escapes and to be able to offer something a little different to those looking for chalkstream fishing and accommodation in the River Test area. Wild Escapes is a set of luxury tree houses a stone's throw away from the River Test and its wonderful tributary the River Anton. After a day of sight fishing to heathy trout and grayling, you can sit back and relax with a glass wine from Black Chalk Vineyard that the treehouses overlook.
Nature is woven into each of these beautiful treehouses, from the perfectly positioned sycamore branch to rest your glass on, to the build's use of local materials, and the artisan produce in the welcome hamper that welcomes you on your arrival. It is truly a unique place to stay.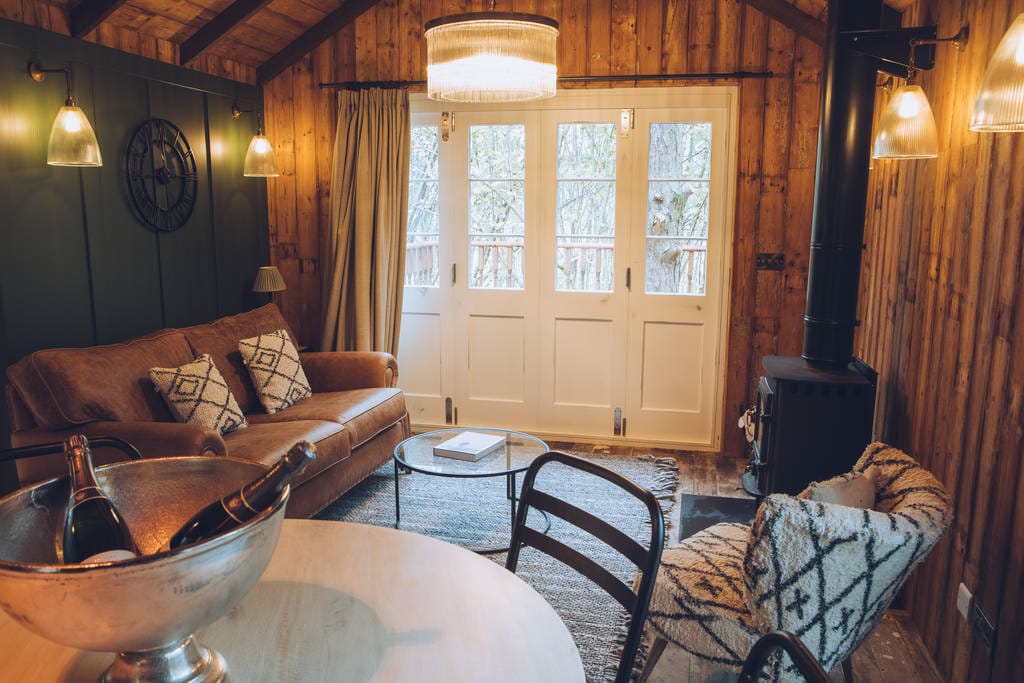 Chalkstream Fly Fishing
Wild Escapes is ideally situated, being close to our Testcombe Beat on the River Test and our Westfair Beat on the River Anton. Each fishery offers a delightful and contrasting mix of chalkstream fly fishing. The packages we have designed offer fishing on both beats, alternating each day. This allows the angler to experience a wide variety of water.
Running for 1.5 km Westfair is smaller and more intimate of the two beats, it is typical of the upper stretches of an English chalkstream. The river meanders through peaceful, untouched water meadows. Weed growth has helped to aid the excellent fly life and enhance the fishing.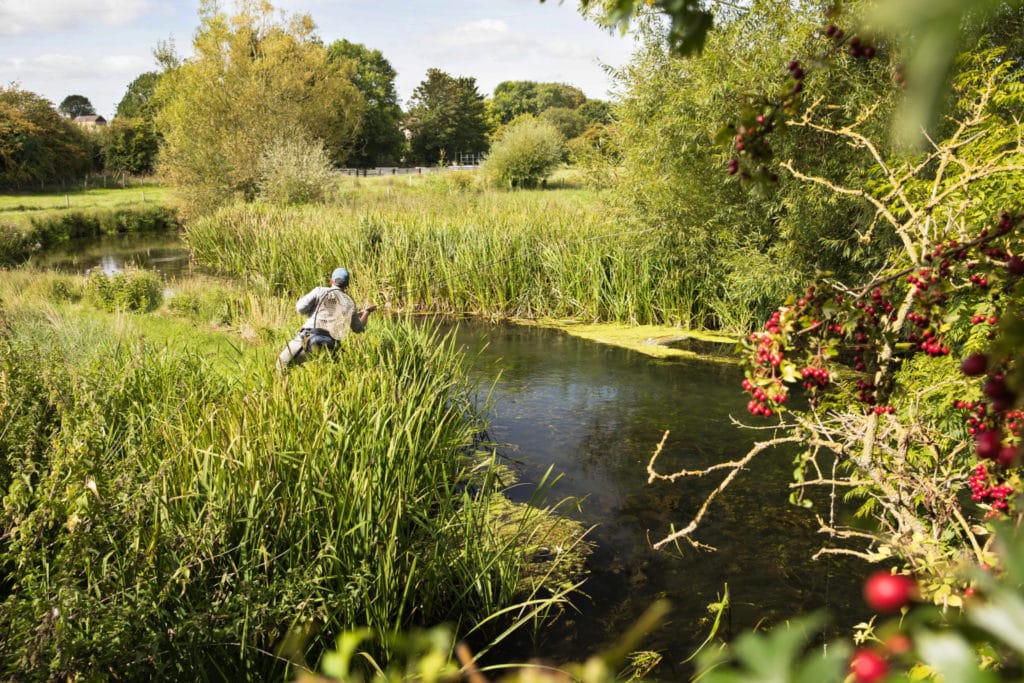 Once the chosen fishing spot of King George VI Testcombe offers a wide variety of water to explore on both the main river and several interesting carriers. The beats HQ for the day is a spectacular Grade II listed fishing hut dating back to 1888. It is the perfect spot to immerse yourself in a day's chalkstream fly fishing.
The Testcombe beat offers fly fishing suits all abilities, with a wide main river and intimate carriers offering deep holes, overhangs and shallow glides.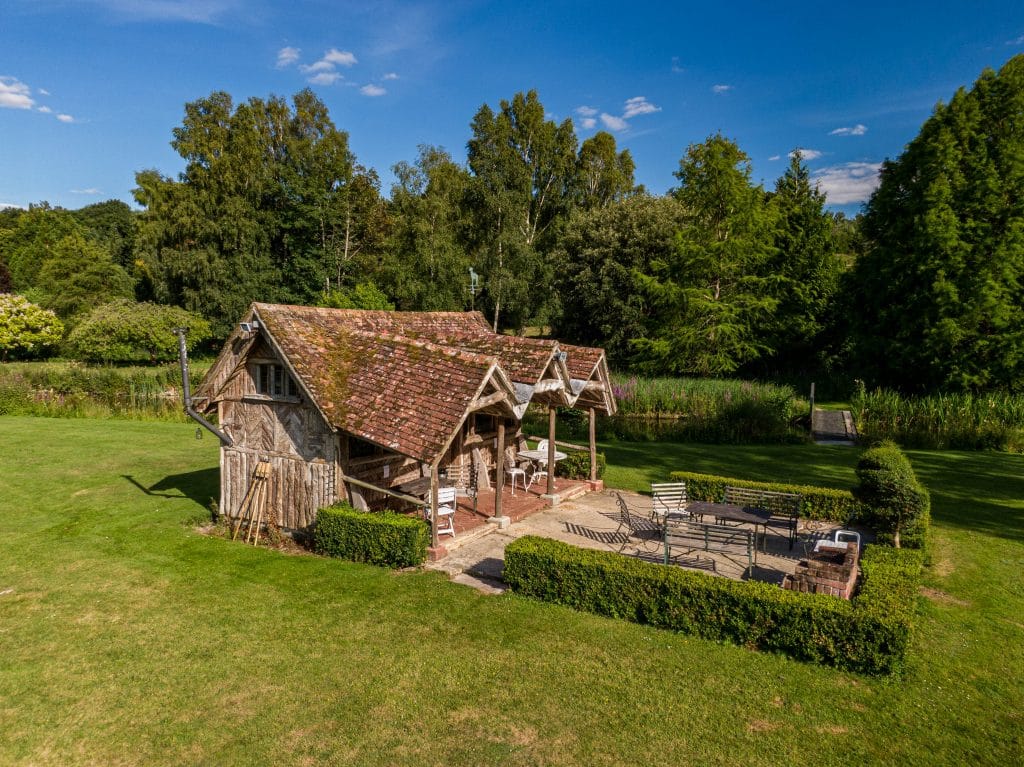 2021 Packages, Staying at Wild Escapes
3 night / 2 days (Weekender)
2 people / 2 days fishing Test & Anton – £2,190
1 person fishing (up to 2 staying) / 2 days fishing Test & Anton – £1,690
2 night / 2 day (mid-Week)
2 people / 2 days fishing Test & Anton – £1,680
1 person fishing (up to 2 staying) / 2 days fishing Test & Anton – £1,170
Prices may vary in different seasons and depending on fishing beat availability.
Guiding
Guiding can be added if required at a cost of £280 including VAT.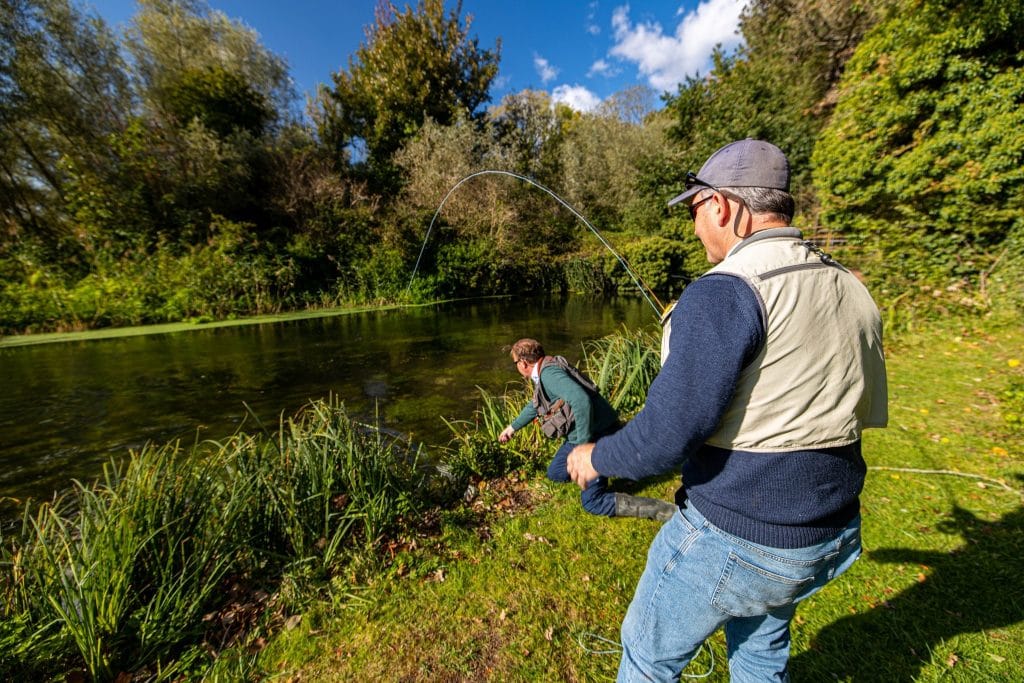 For more information, further chalkstream fly fishing availability or to book one of these days please do not hesitate to contact us by EMAIL or call our office on +44(0)1980 847389.