The first frosts have descended on the southern chalkstream valleys and the winter pike and grayling season has kicked off in fine fashion already. As of the 1st November our full range of winter beats are now available if you are looking to head to the water during this magical, if not cold, time of year.
As ever, October greeted us with low flows and crystal clear water which is very much standard following the full summer season of vegetation growth combined with the season dying by of the river weed. This makes for some very exciting and sometimes challenging sight fishing opportunities. October however hasn't been plane sailing as we have been battered by several storms bringing intense rain, whilst this doesn't impact the bulk of the chalkstreams it does affect a few. The fish, thankfully, have been more than willing to feed throughout all conditions.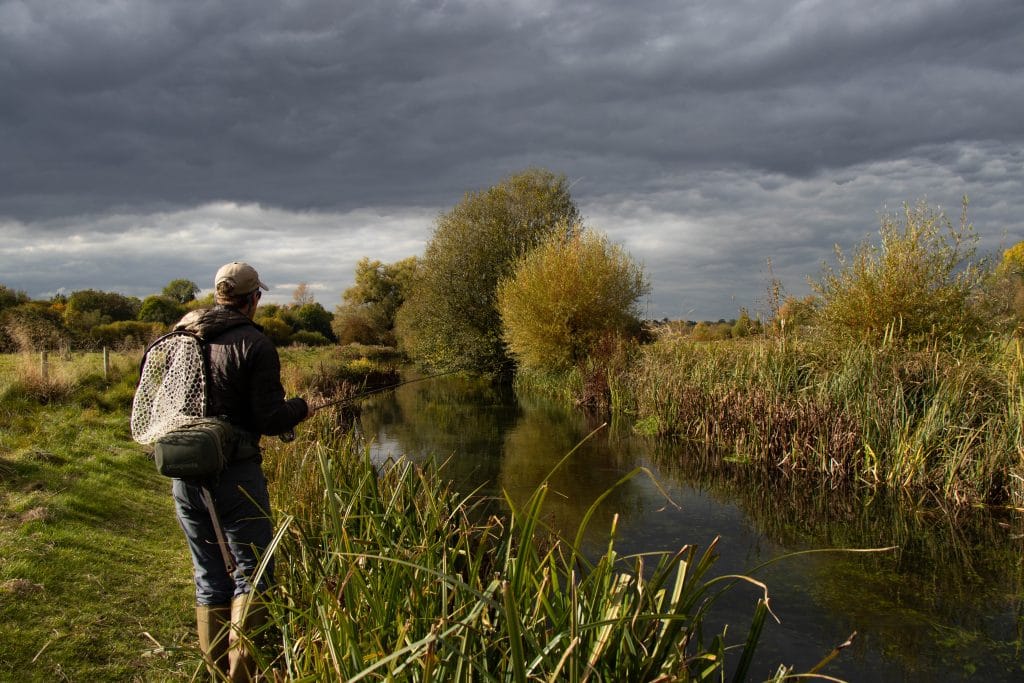 Below is a quick run through current river conditions, recent fishing experiences and the winter outlook. If you are yet to try winter grayling and pike fishing or are looking to learn more about it do not miss our seasonal master class events here.
River Test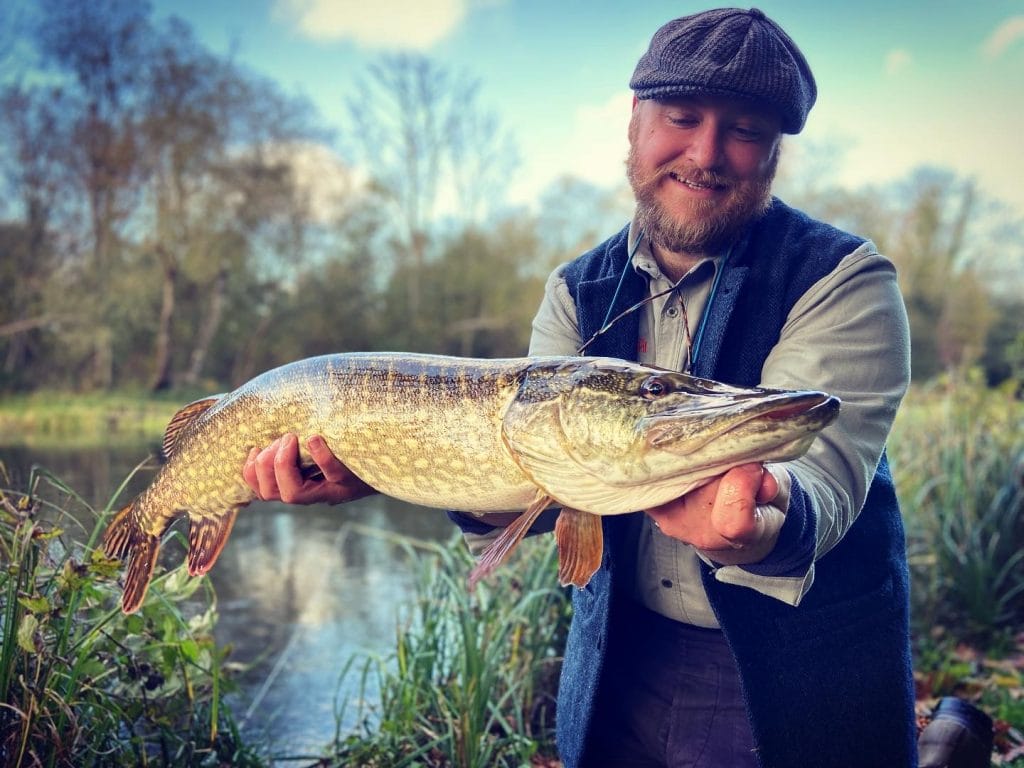 The River Test has our widest range of winter offerings from small carrier beats through to much larger sections of main river. Some sections of the river have experiences some water discolouration and increased flows after recent deluges of rain but this has largely been a combination of weather and October river works on some beats. Generally the river holds up brilliantly this time of year.
For the grayling anglers; there have already been some excellent big grayling caught, predominantly on nymphs but using sight fishing methods. The upper reaches have required a stealthy approach and a mixture of smaller flies but with bright hot spots flies often being the preferred option. We have also seen good fly hatches throughout October and the grayling have been taking dry flies well on our Testcombe beat.
For the pike anglers; our first guided pike day of the winter was a great success at Testcombe despite a bright sunny day. Action was slow in the middle of the day, but that was to be expected. During times when the light was lower action came thick and fast. Three healthy pike were brought to the net all around 10 lbs and several other opportunities were missed. Our guided days really pick up pace through November and run all the way to February.
River Anton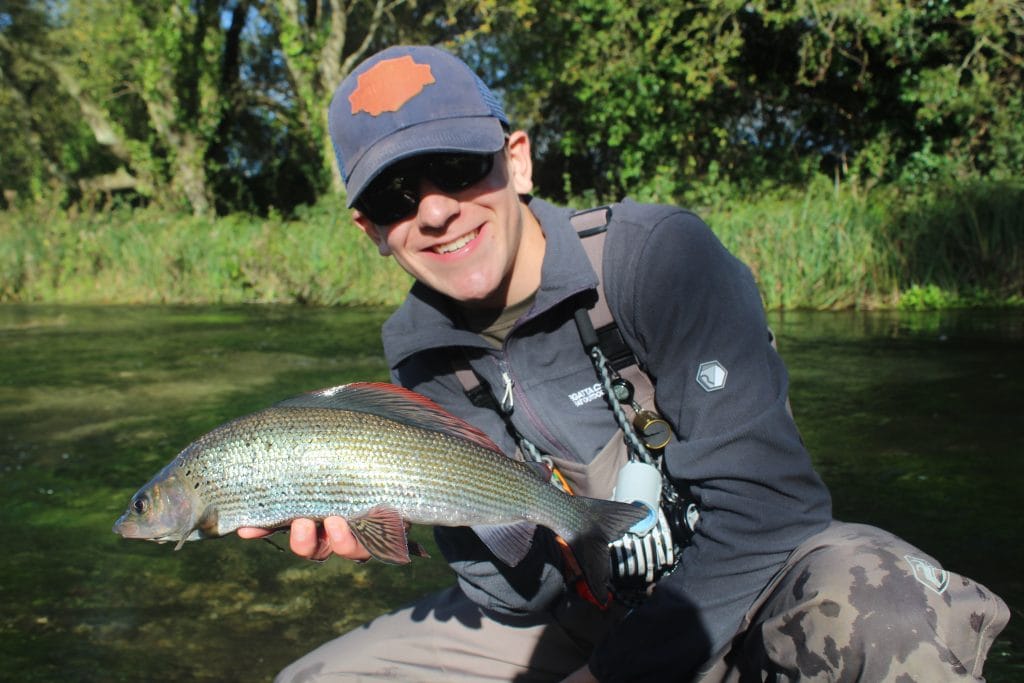 The River Anton definitely sits up there as one of our favourite winter grayling rivers. Rarely does the river carry any additional colour from heavy rain making it a fantastic sight fishing venue throughout November and December when day tickets are available. The clarity of the water can make it tricky, so anglers preparing for a day here should expect some technical fishing at times.
Whilst the main winter season is yet to really get going, our beat at Westfair has already enjoyed some fantastic sight nymphing to big grayling. There is a very good head of fish in excess of 2 lbs and we would not be surprised if one or two of the fish will break the magical 3 lbs mark this winter. It will also be an intriguing final grayling season on the Westover beats with some new work carried out in October that will have no doubt changed some of the old grayling lies and created new ones.
River Dever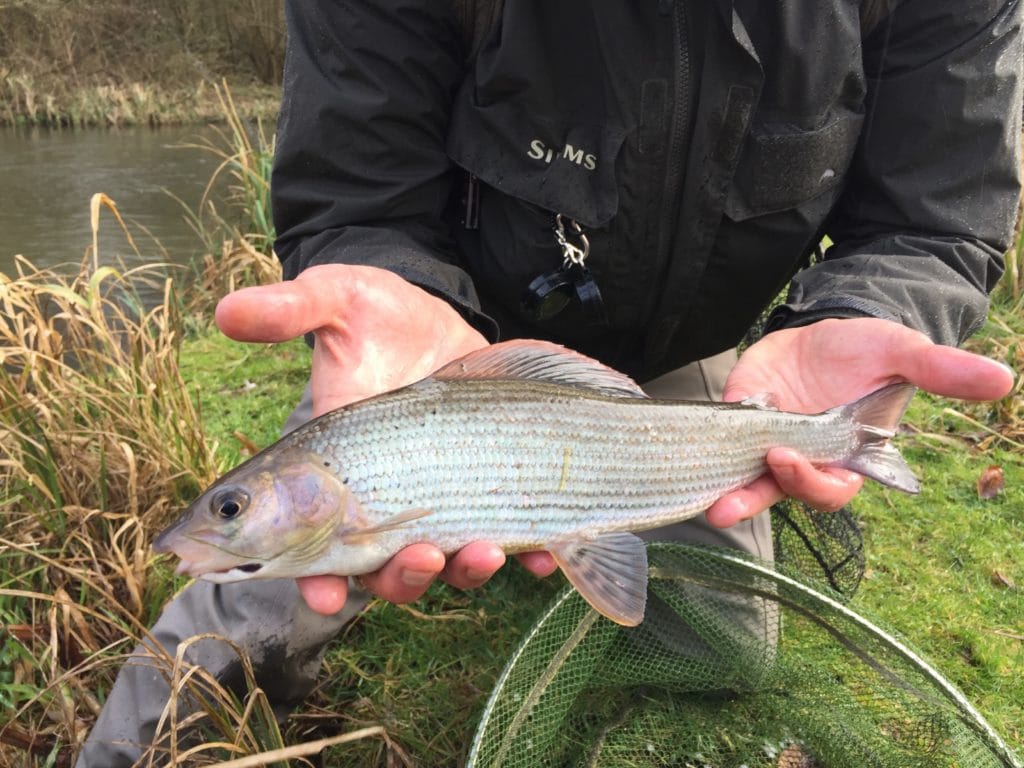 The grayling season is only just kicking off at this end of the valley but we are very excited to see what this winter has for us. October has done the river a world of good by supply a load of rain to the aquifers which will give increased flows and keep the part of the river clear through the winter.
Whilst it doesn't always hold the numbers of bigger grayling like the other rivers do it is one of the most idyllic places to fish for winter grayling.
River Wylye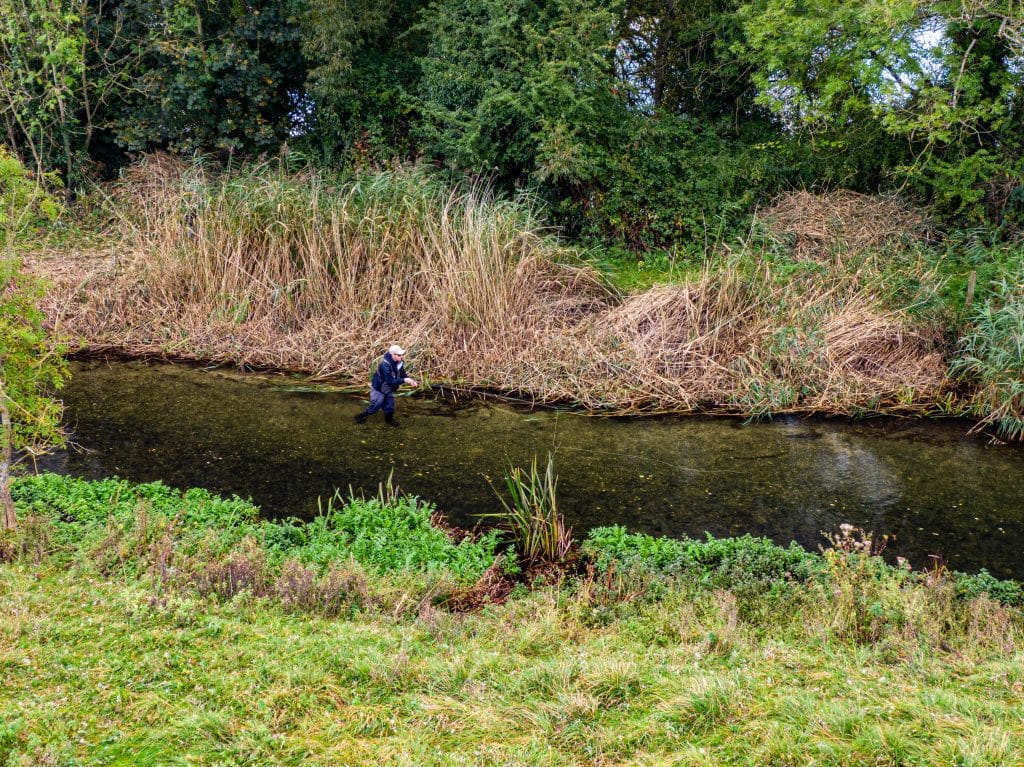 The River Wylye grayling season is well underway with mixed fortunes for our anglers who have headed out already. Frequent rains have caused pulses of high water on the river, this has moved the fish around substantially so each visit is a new voyage of discovery. The cold weather is expected to start to hold the fish in deeper slower sections from now on.
The beat is best fished when waded, this is permissible until the end of November so if you are planning a trip this winter please do get in touch.
River Frome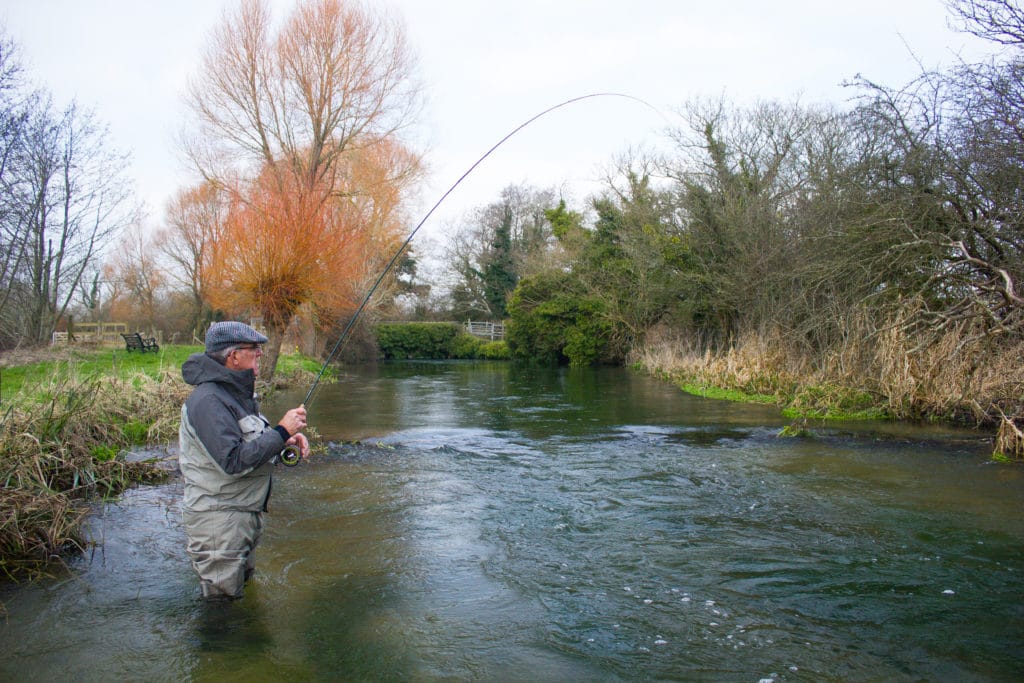 The River Frome is our prime big grayling river, for anyone searching for a true giant this is the place. The fishing is tough but the rewards are great, all of our days here are guided to try and maximise individual fishing experiences. Much like the Wylye, the river has experienced some periods of high water rendering it unfishable at times but pre and post flood waters have offered some excellent fishing already with fish over 3 lbs already being recorded.
Availability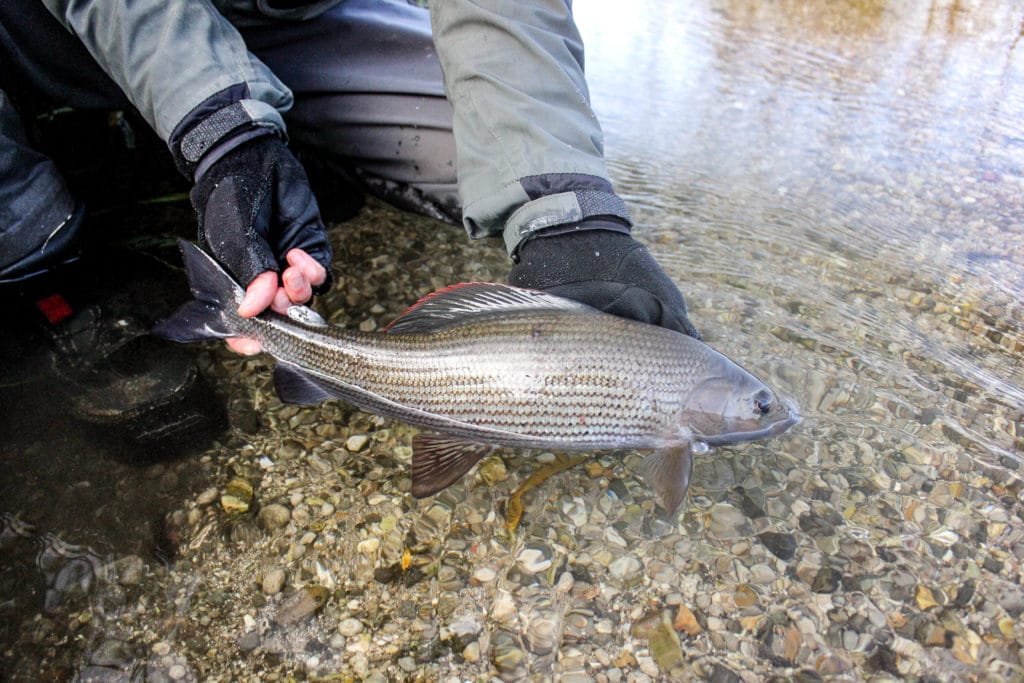 ---
For more information, further chalkstream fly fishing availability or to book one of these days please do not hesitate to contact us by EMAIL or call our office on +44(0)1980 847389.