Our chalkstream trout fly fishing season first started on April 1st on the Avon quickly followed by the river Anton on the 4th.  The stormy weather did not help those brave fellows who ventured out during the first week. A few large dark olives and grannom provided the top of the water dry fly action although hatches of both were not as prolific as in previous years. Later in the month frosts and a light dusting of snow did not stop some hardy fly fishers from Switzerland venturing out to be rewarded with some good action mainly confined to the midday period. It was at this time that we saw an appearance of the terrestrial hawthorn fly and fish responding when these insects were blown onto the water surface.
The majority of the River Test beats opened on the 1st May and we continued to see hawthorn flies during the first week of the month and the start of some good hatches of medium olives on all the rivers and streams. As usual there was much anticipation of the impending Mayfly hatches which turned out to be quite mixed in some areas and in others very prolific. Those who had not booked their fishing early were to be disappointed as all beats during this period except for a few last minute cancellations were taken.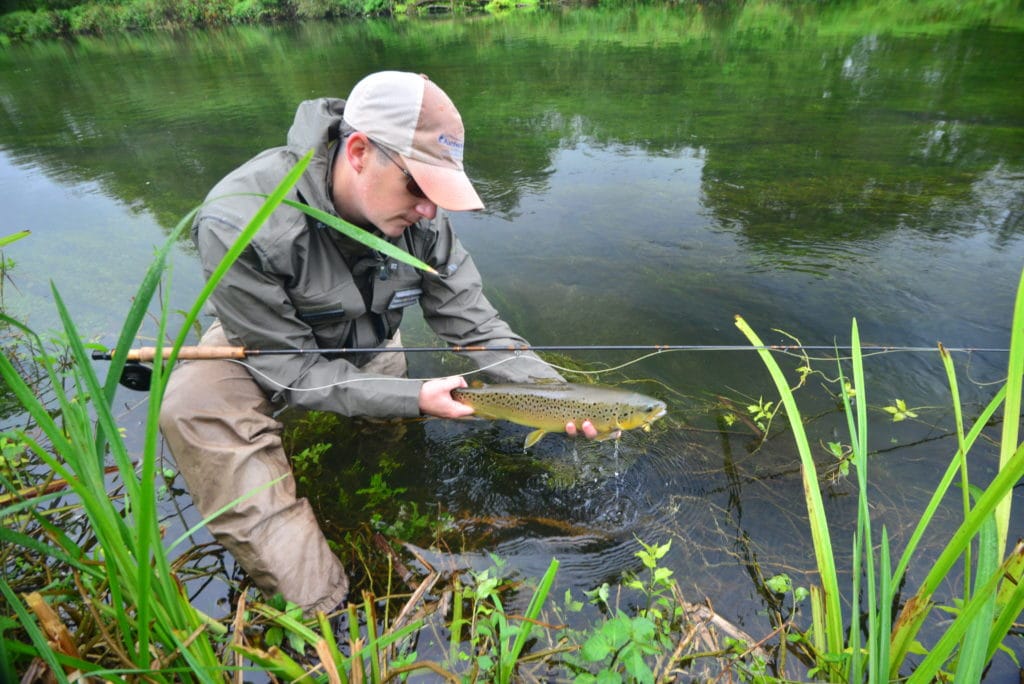 From all reports at that time and from my own experience this mayfly  season has been fairly typical although by the first week of June fish were becoming extremely selective.  Alex's newly devised emerging pattern proved its worth and now doubt will be developed further for next season.
Although the majority of estates have not released their 2017 availability, now is a good time to be expressing an interest for the 2017 mayfly season.
Weed growth at the top of the valleys was again very good but became extremely patchy further downstream in all the rivers and in some areas did not really not get going until quite late in the summer.  Where there was good growth flocks of juvenile swans would descend and strip large sections of the river bed bare. Although a very beautiful bird there are far too many and somehow or other there needs to be a better form of control than exists at the moment.
July and August proved challenging on the chalkstreams with crystal clear and higher water temperatures but those anglers that were prepared to start fishing early in the morning, take a long break midday and continue late into the evening were rewarded with good sport. It is a shame that many anglers arrive at 10am and then leave at 6pm missing the most productive times of the day.  BWO hatches again not as prolific as in previous years still provided the majority of dry fly fishing.
September has been an exceptional month and is by far my favourite of the year. The clarity of the water has been truly amazing and although the fishing has been challenging at times it has also been very satisfying. Fine and far off has been the order on most days and a misplaced rod tip or sudden clumsy movement have sent fish scurrying for cover. Good river craft skills have been well rewarded.
Sedges and pale wateries have been the predominate hatches continuing into October.
River levels held fantastically well this year and it is now after the season has finishes that there has been a slight drop in levels. A winterbourne stream that I cross daily has only in this last week become dry whereas normally this would happen in late June.  We now need another wet winter like last to replenish the aquifers for a good 2017 season.
The river keeeprs will now be starting the hard work now and over the next few months mending bridges, repairing broken banks and making everything is in place for our return next season.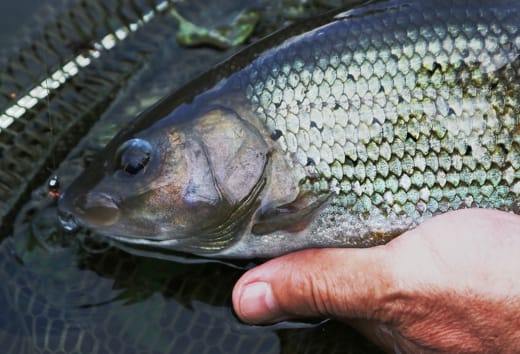 If you would like more information on our chalkstream trout fly fishing for 2017 or grayling fishing for the remainder of this year please contact Alex Jardine or call our office on +44(0)1980 847389.