Chalkstream fly fishing is something that each person enjoys differently, whether looking for a venue to fish alone or as a pair, through to larger beats and estates suitable for group fishing days. A group day can be anything from simply a venue for you and your friends or family to fish exclusively, through to guided days or full service events with catering too.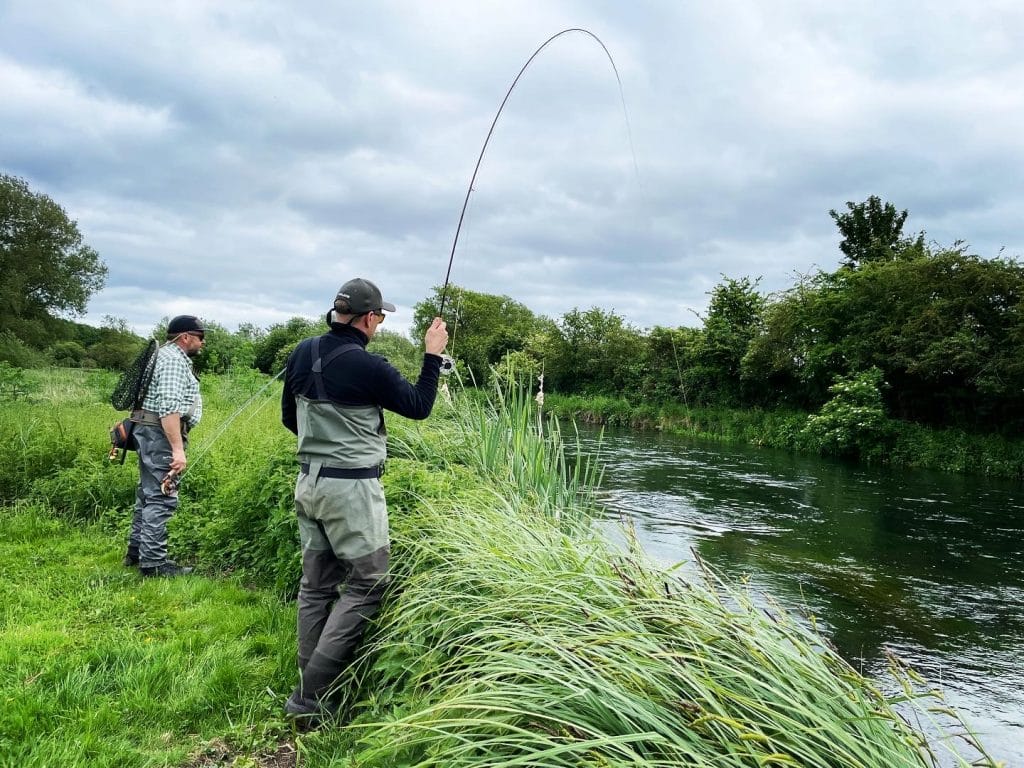 We have a range of venues suitable for group days throughout the chalkstream valleys of Hampshire, Berkshire, Wiltshire and Dorset. Each one unique, with individual charm and delights for the discerning fly angler.
If you are looking for a group venue for the 2023 season, we have listed a few of our main group venues below.
Testcombe, River Test
Group Size: Fishing for up to 6 anglers
Season:
Trout fishing 3rd April to 31st October
Grayling fishing 1st November to 14th March
This stretch of the River Test at Testcombe beginning by the bridge at the famous Mayfly pub and running up to the village of Chilbolton has been a private family-run fishery since 1976. Having been previously only available to season rods we have made available a limited number of day rods. Offering a balanced mixture of wide, fast-flowing stretches, deeper pools and tricky carriers there is something for every fly fishing enthusiast whatever their ability. Split into two beats with the Home beat enjoying the true left bank and featuring the stunning Grade 2 listed fishing hut situated on the middle beat. The Away beat is a continuous stretch running for a little over 750 metres of main River Test. The fishing is all from the true right hand bank and mainly done from a well maintained path. In several places there are wooden walkways to help anglers reach past the mature reed beds to target fish that would otherwise be out of sight. The beat features a small wooden fishing shelter set back from the river in a quiet copse, a perfect spot to enjoy a simple angler's picnic.
Wherwell Estate, River Test
Group Size: Fishing for up to 24 anglers (8 for grayling season)
Season:
Trout fishing 1st May to 15th October
Grayling fishing 16th October to 14th March
The River Test on the Wherwell Estate offers a nice variety of small side streams and larger stretches of main river. Due to its location in the upper Test valley the river enjoys great water clarity which allows for some lovely sight fishing all season. This part of the river can enjoy prolific hatches of fly and typically fishes well at mayfly time and offers a range trout and grayling sizes. Each beat is serviced by its own simple fishing hut which makes a good rest spot for lunch, and larger group days enjoy use of the small trout lake and main fishing hut with catering facilities.
Broadlands Estate, River Test
Group Size: Fishing for up to 12 anglers
Season:
Trout fishing 3rd April to 15th October
Broadlands offers an interesting section of the River Test; wide, fast, varied and open, renowned for big brown trout, sea trout and the occasional salmon. It is one of our favourite venues, but it is a tricky river to read with dozens of surface currents and interesting underwater deflections. Good fly presentation and patience are rewarded and there are some big wild trout to be found. It also boasts great mayfly hatches, often starting earlier than elsewhere on the river. For group days the estate is sold as a whole with use of the historic nissen hut.
River Kennet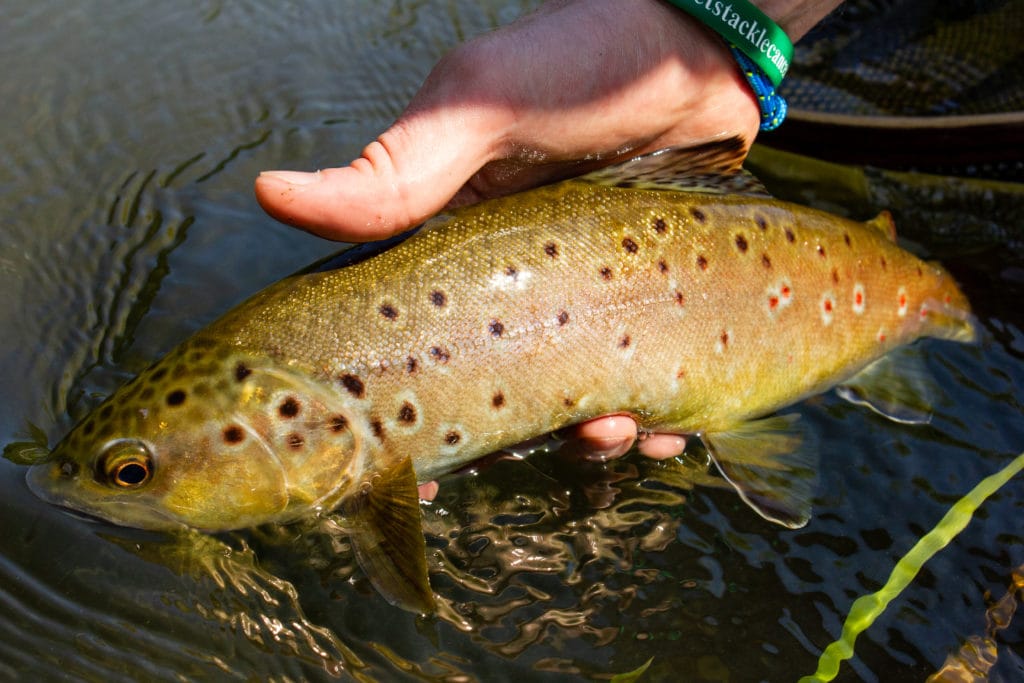 Group Size: Fishing for up to 6 anglers
Season:
Trout fishing 1st May to 30th September
The River Kennet is an often overlooked chalkstream, with miles of prime brown trout and grayling water largely unavailable to day trips due to a series of syndicates. Our estate controls some of the best trout and grayling water, and we are delighted to get a handful of days through the season. The river here offers a great variety of traditional broad chalkstream perfect for mayfly feeders, but it also has fast riffles for those looking for good small dry fly and caddis fishing in the summer. The stretch also enjoys a small carrier stream with lots of interesting twist and turns, perfect for anyone looking for some more challenging fishing. The fishing is serviced by a beautiful thatched hut with cooking facilities.
River Avon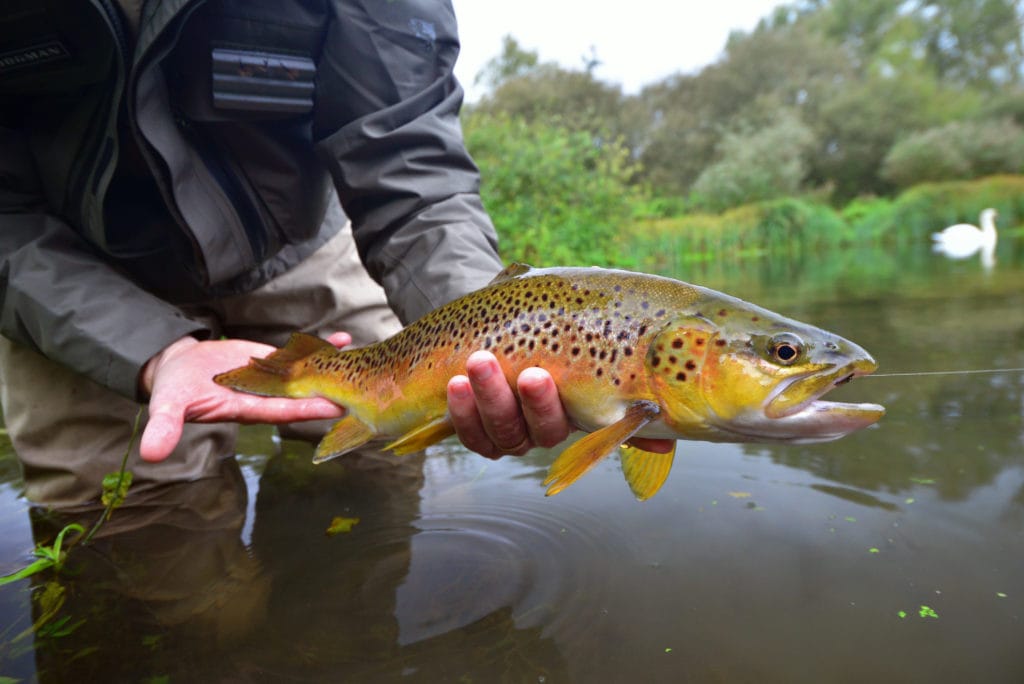 Group Size: Fishing for up to 8 anglers
Season:
Trout fishing 1st April to 14th October
We have a choice of two venues in the River Avon valley, one offering wild fishing in upper valley and the other prime middle river fishing. Both venues offer great fishing all season long with good and varied fly life. It is not uncommon for mayfly to hatch through until September with the fish responding during larger emergences.
Compton Chamberlayne, River Nadder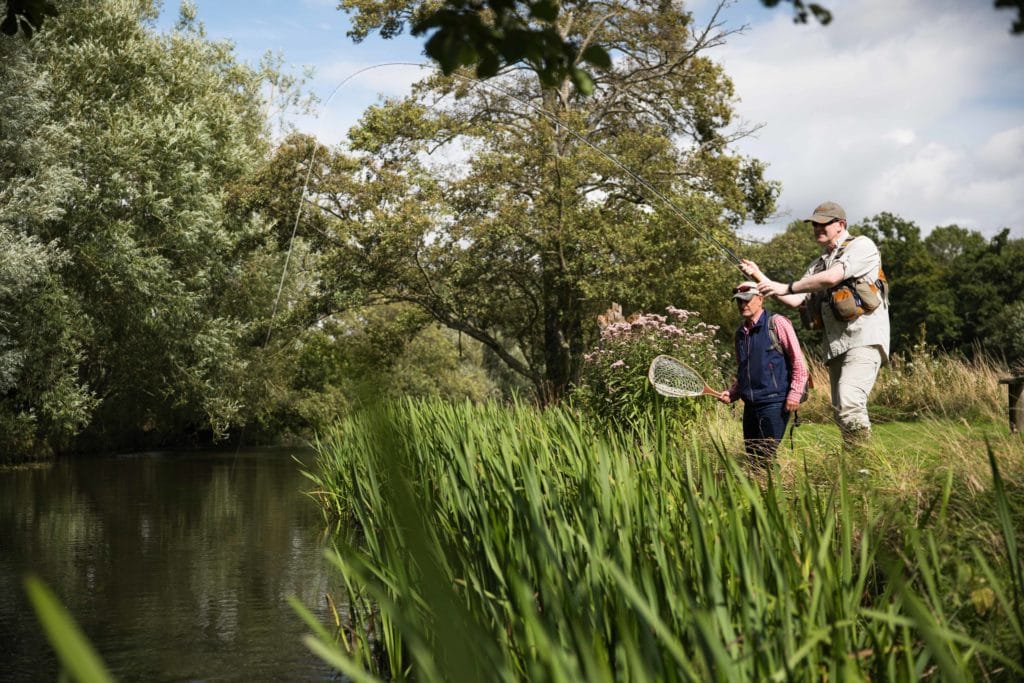 Group Size: Fishing for up to 14 anglers
Season:
Trout fishing 22nd April to 7th October
The estate is located just west of Salisbury and offers seven 2 rod beats that feature a variety of water from fast shallows to deeper slower pools. Whilst the Nadder does not generally run as clear as its neighbouring rivers it does get some of the best fly hatches providing wonderful dry fly fishing all season long and especially during the mayfly. Each beat is serviced by simple shelters, but for larger group days we can provide additional amenities.
River Frome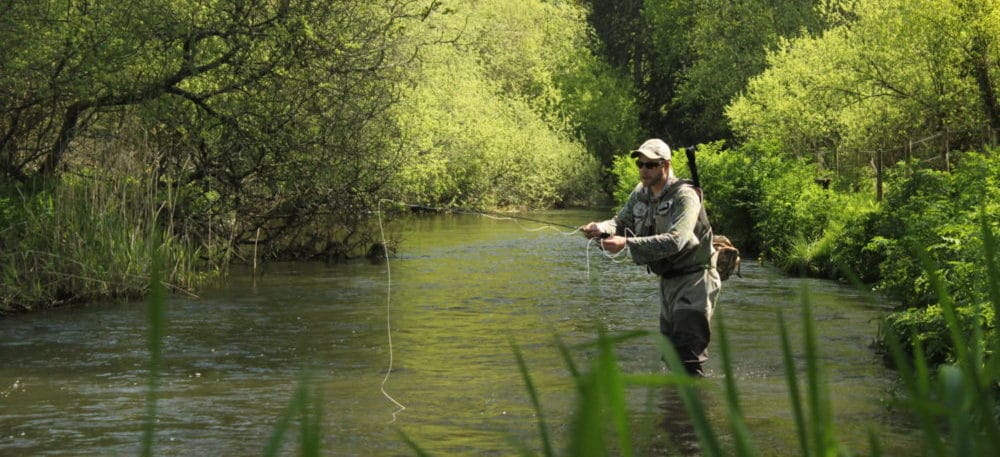 Group Size: Fishing for up to 12 anglers
Season:
Trout fishing 1st May to 14th October
Grayling fishing 15th October to 14th March
Our fishing on the River Frome offers four miles of prime middle river and the North Stream carrier. The river is a stunning wild chalkstream with a variety of pools, riffles and sweeping bends. Given the size of the fishery some sections run through old woodland which is cultivated for the winter shoots and open pasture land. The river is home to wild brown trout and large grayling, and there is also a limited amount of stocking of brown trout each season. For a group day, the estate can be taken privately and a gazebo can be erected to create a nice lunch spot by the river in all weather conditions.
---
For more information, further chalkstream fly fishing availability or to book one of these venues please do not hesitate to contact us by EMAIL or call our office on +44(0)1980 847389.