Stormy weather at the end of March and into the first week of April did not deter a few hardy chalkstream dry fly addicts from venturing out onto the rivers that were open for trout fishing. The River Avon opened on the 1st April closely followed by the River Anton at Goodworth Clatford and a couple of estates in the middle of the month on the River Test.
Those rivers in the Test catchment and some on the Avon restrict fishing to dry fly only so sport was confined to mid-day when usually there were hatches of large dark olives for a few hours. Nearly all fish caught were in excellent condition possibly a factor of the mild winter.
The last week in April saw a classic Blackthorn winter, white blossom on the bushes, white frost on the ground every morning and on some occasions snowflakes in the air. This weather did not stop the hatches of fly and our group of visiting Swiss fisherman had dry fly sport every day on the Test, Itchen, Anton and Ebble.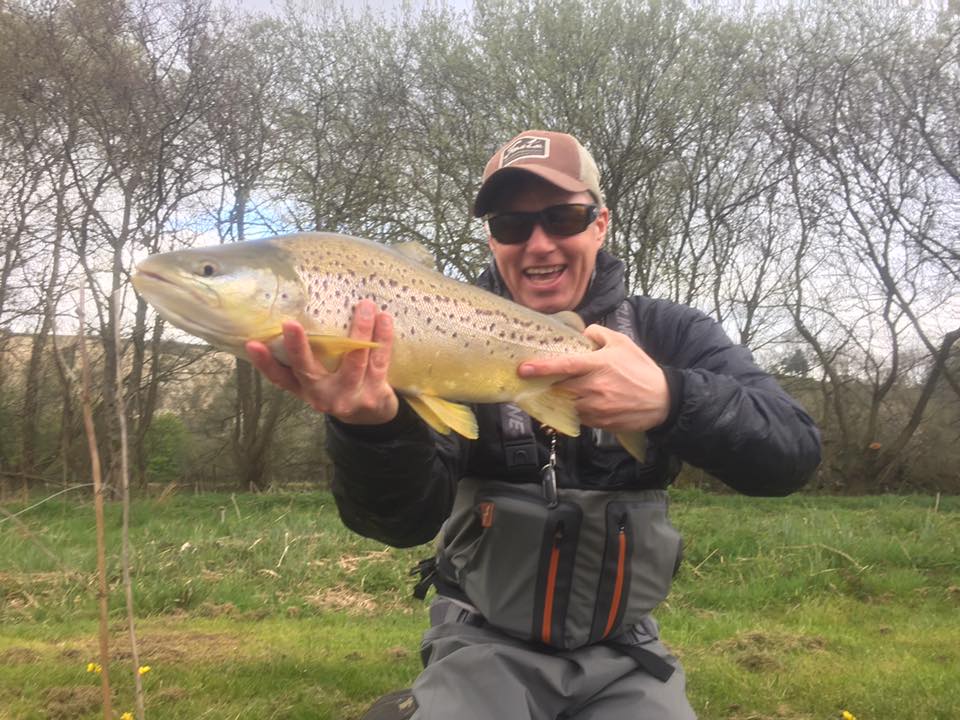 As the Blackthorns leaves are starting to show and the flowers begin to turn a grubby brown we can if country law is anything to go by expect to see much improving weather over the coming weeks. The river valleys are soon to be adorned again with white blossom but this time from the Hawthorn bushes which leaf before they flower unlike the Blackthorn.
There were reports of grannom hatching from about the second week of the month and last week as if on que I saw lots of hawthorn flies along the river fringes with some  fly landing on the water in the blustery conditions.
With the aquifers full all the rivers are running high and with strong flows, prospects for May and the rest of the season look very promising, increased sunlight will help promote good weed growth something that was lacking in many areas last season. In some of the headwater streams the ranunculus weed beds have already started flowering on the surface necessitating cutting by river keepers.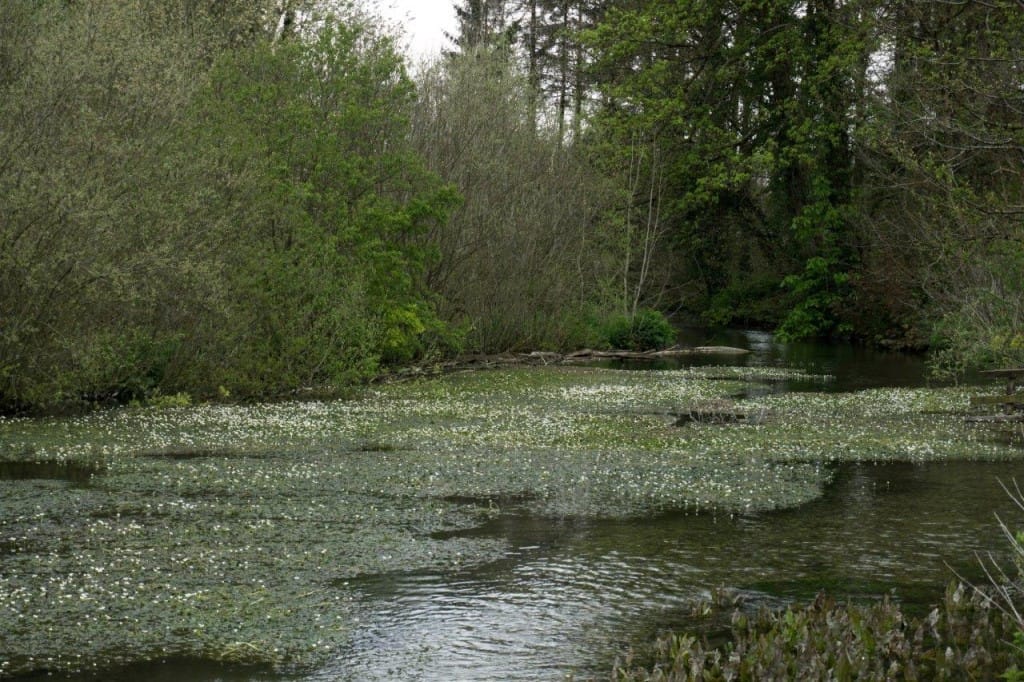 As we move into the early part of May the hawthorn flies will continue for a while, LDO hatches will diminish replaced by medium olives then the main mayfly hatches starting around the second to third week of the month.
There are still some very limited prime time weekend beats available for either one or two rod beats.
For more information on chalkstream fishing please contact Alex Jardine or call our office on +44(0)1980 847389.