Beneath their tranquil exterior, Chalkstreams hold a hidden realm of excitement. Swift currents and crystal-clear waters create an ideal haven for brown trout and grayling. However, the depths also harbour a formidable predator – the PIKE.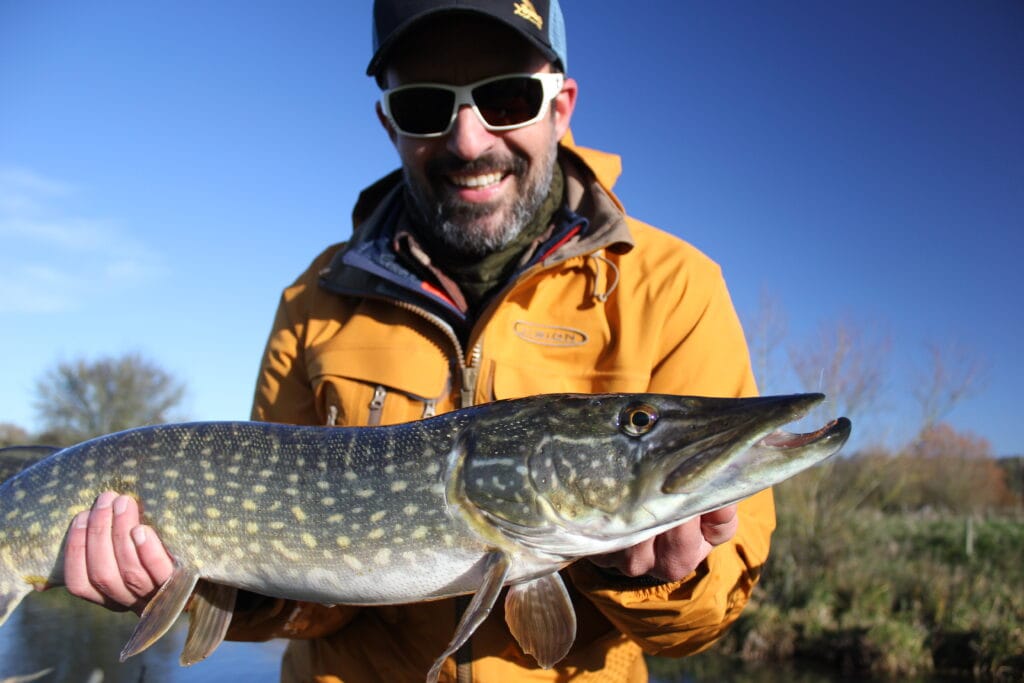 In the upcoming winter, we're delighted to unveil exclusive guided expeditions on the middle River Test, curated for fly fishing enthusiasts who seek not only the excitement of landing a substantial pike but also the invaluable guidance of seasoned experts.
As the apex predator of freshwater, pike embody stealth and camouflage, biding their time before striking their prey with unparalleled speed.
In recent years, a fervour for fly fishing for large pike has taken hold among anglers, adding to the allure of these waters. Despite historical concerns about pike's impact on trout populations, we've come to appreciate their role in maintaining a balanced chalkstream ecosystem. Today, pike coexist harmoniously with brown trout and grayling.
While bait and lure fishing have long been the norm, the dedicated community of anglers now possesses a profound understanding of targeting sizable pike using fly tackle. Astoundingly, some anglers have even managed to tempt pike exceeding 30 lbs to their fly.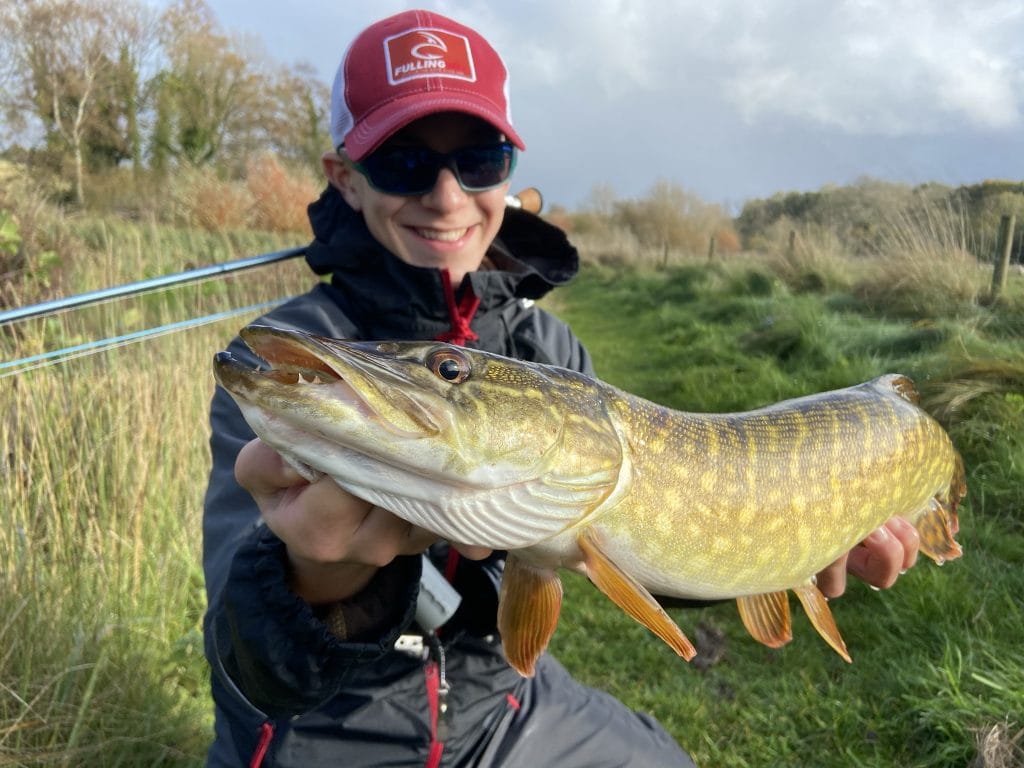 The chalkstream rivers, notably the renowned River Test, provide an exquisite backdrop for pursuing large pike with fly fishing gear. The pristine waters occasionally grant a remarkable opportunity to sight fish, witnessing the calculated approach of these predators before they strike with an explosion of power.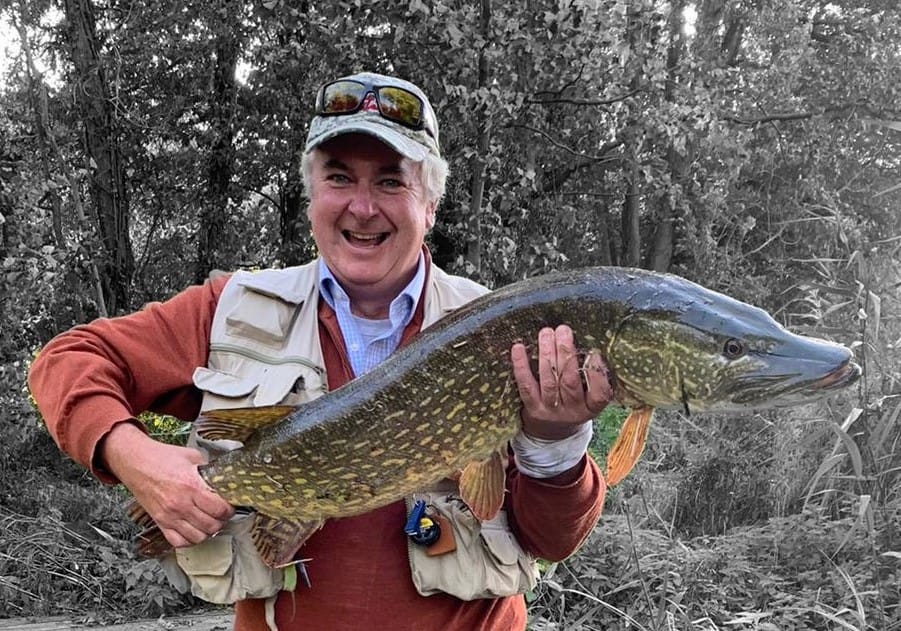 Whether you're a newcomer, eager to learn the art of fly fishing for pike, or a seasoned angler refining your techniques, these outings provide an unmatched opportunity to delve into the captivating world of chalkstream pike fly fishing, guided by experts who know every twist and turn of the water.
To engage in this hugely exciting adventure or for more information, about Guided Pike and Grayling opportunities and availability please contact Justin Hancock or call our office on +44(0)1980 847389.