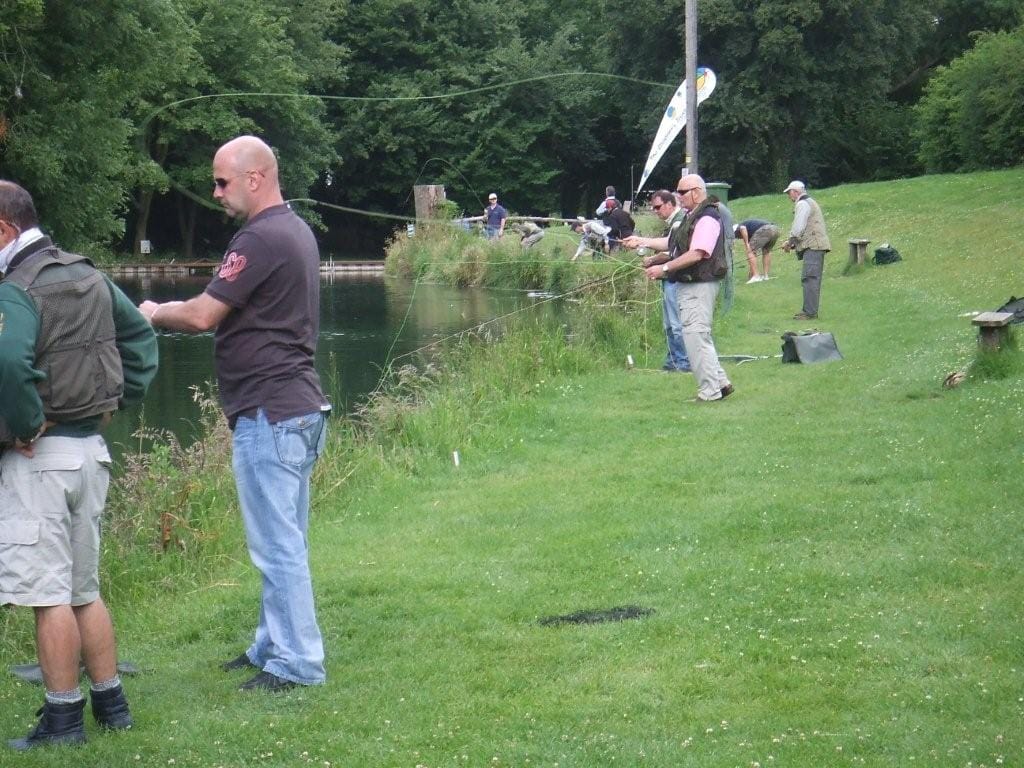 Last Friday Aardvark McLeod fielded a team at the charity fishing competition held at Meon Springs Trout Fishery. I had the pleasure of fishing with my father, and Elisabeth my wife fished with Nick Palliser from the Latin American Fishing Company. The day began the best way possible… with a bacon sandwich and a cup of coffee! The day was organised by Fish & Fly and approximately  50 anglers took part including a number of Celebraties such as Ian Botham, Liam Botham, Robbie Earle, Gary Brooker along with of course Charles Jardine and England International Fly Fisher Jeremy Lucas. The Children's Trust provides care, education, therapy and rehabilitation to children with multiple disabilities and complex health needs.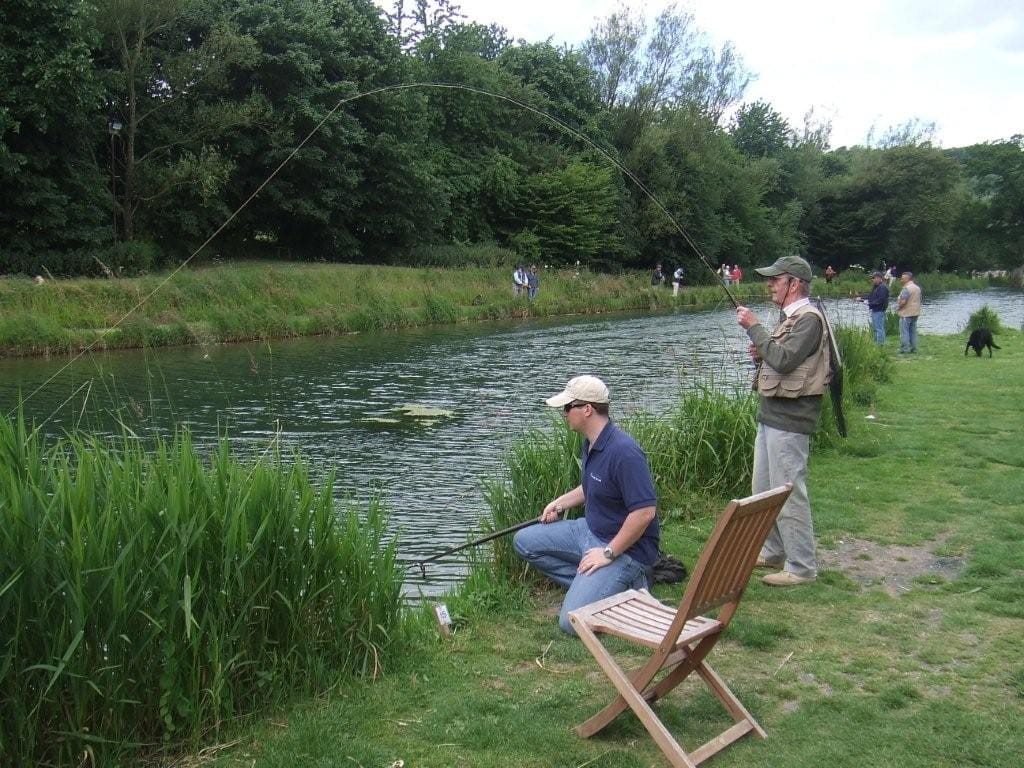 My father David McLeod caught the first fish of the competition and had one on the bank in the first three minutes. Elisabeth and Nick also immediately started hitting fish, and managed to land a couple of good sized ones when they weren't giggling like a pair of school kids. We did not really look back at this point and the team had finished its limit by 1130… apart from me…. The pressure was on and with exceedingly "helpful" comments by the team I finally managed to finish my bag limit. While we waited to see the result and for the fine BBQ laid on it allowed us to catch up with numerous familiar faces in the industry from Grant Harris at Sportfish to John Wolstenholme at Fulling Mill flies. I was also interviewed by the Country Channel who was covering the event and should be out in the next three weeks or so.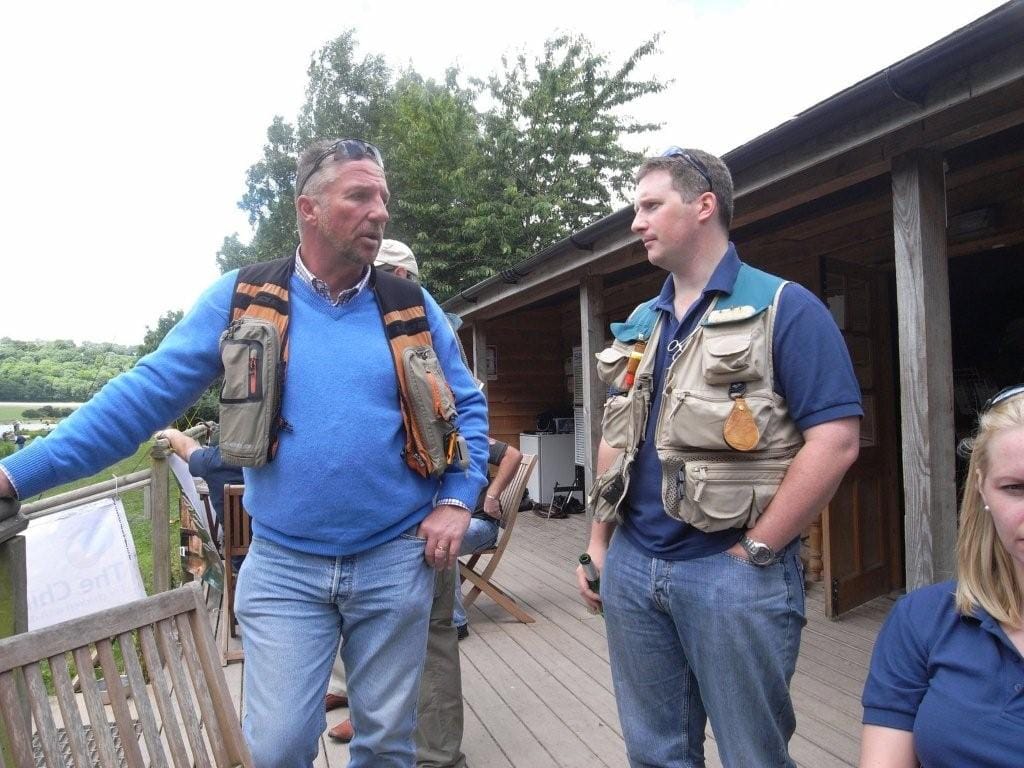 After an excellent BBQ Neil Freeman of antique tackle fame conducted the charity auction. Neil normally ends up doing all these events, probably as he is so good at extracting money out of people, and his witty commentary kept the crowd amused. Following the auction one of the young men that had been helped by the Childrens Trust gave an extremely moving account of how they had helped him through an extremely bad accident teaching him to walk, talk, read and write again. It made all of us realise how lucky we were.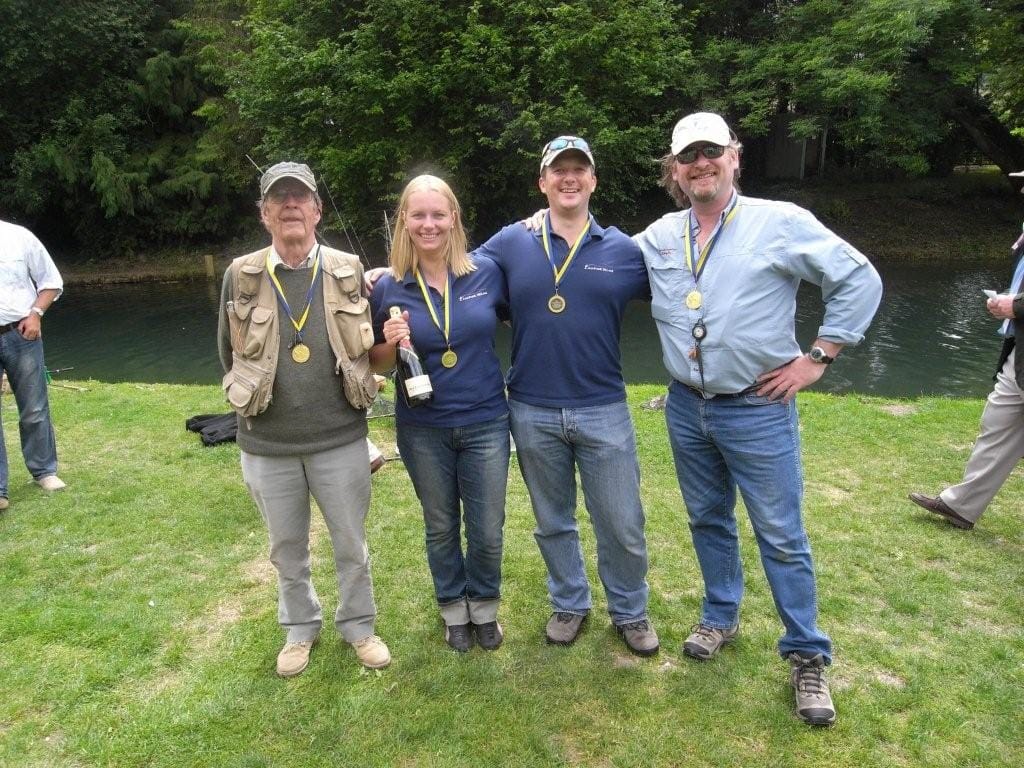 Next came the moment we had all been waiting for, the results. The presentation was given by angling legend Charles Jardine and the winners were……. US! Much to our surprise and delight we had won the team event with a total weight of 38lbs and were presented with medals to commemorate the event. All in all a fantastic day out and a result for the Aardvark McLeod team.