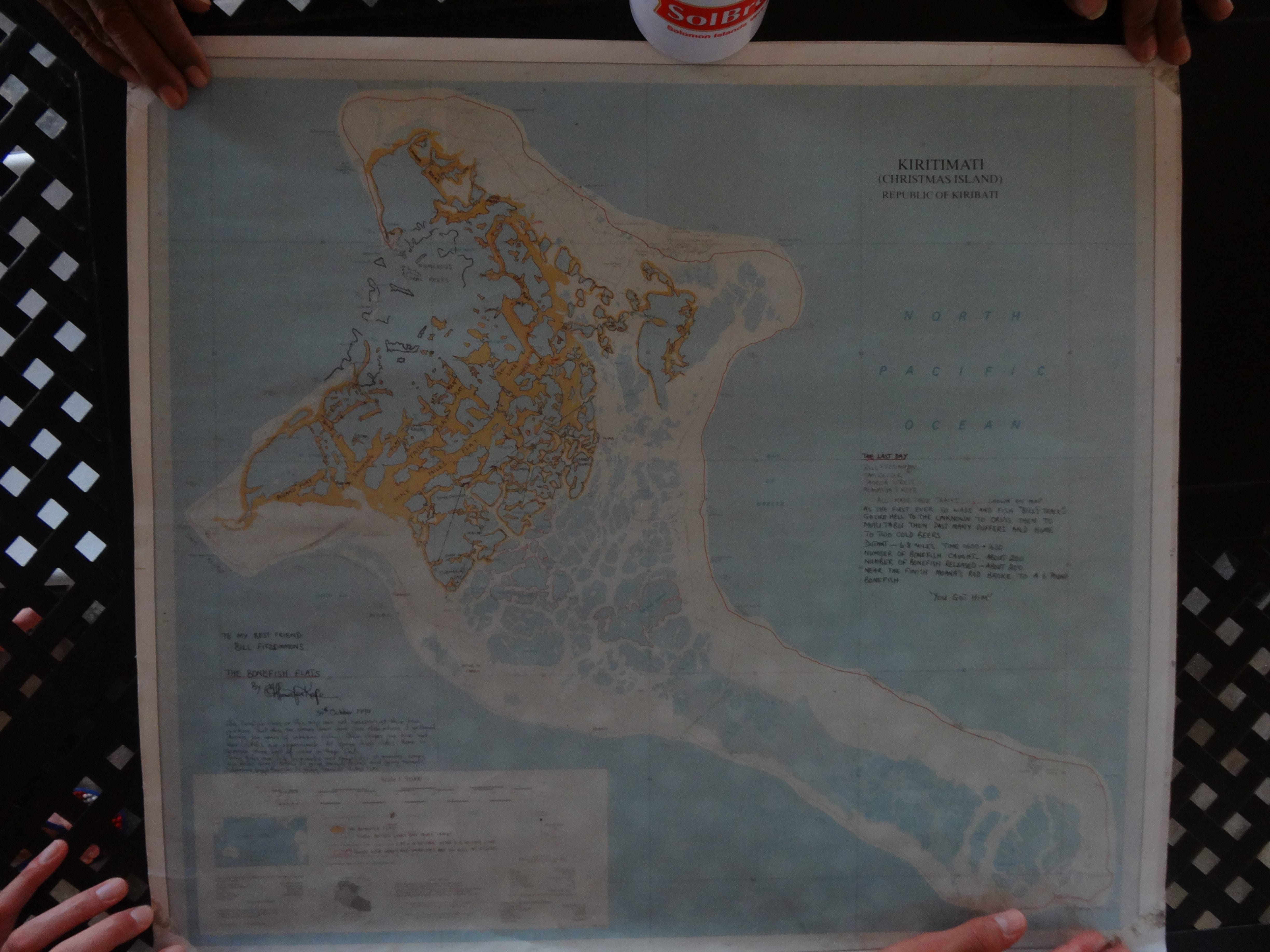 "We arrived back yesterday, knackered, but a really good trip.  We caught a lot of fish – probably in excess of 200 between us – biggest bone around 6 lbs, biggest GT around 35 – 40 lbs.  Mind you, my sons Thomas and Kieren used the heavy #12 rods for GTs, and I was left with a #9 weight.  Biggest I had was about 18 lbs on that.  Lucky I had 300 yards of backing though!  Loads of GT's about, but I spent most of my time on the bones (which I prefer).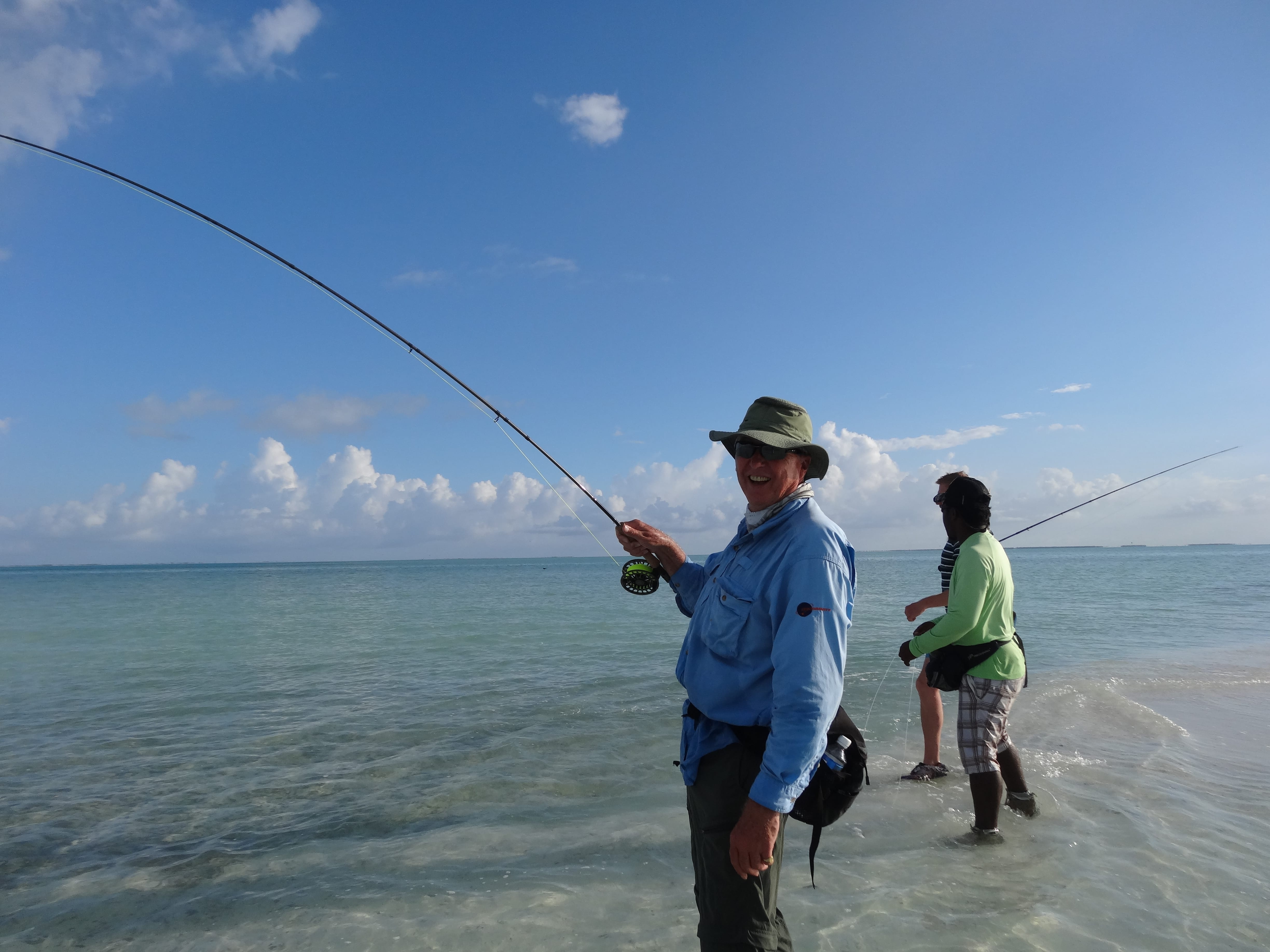 My most successful bonefish fly was the Cuban Shrimp (actually had a 50 lbs GT follow that in from some deeper water to the end of my rod one time – could have been interesting – and caught a couple of 5 lbs GTs on it).  Gotcha wasn't too bad and a Chartreuse Clouser was – as usual – very successful.  Tons of black tip sharks around, biggest I saw on the flats was about 7ft but mostly 2-3ft, and none any bother apart from spooking fish.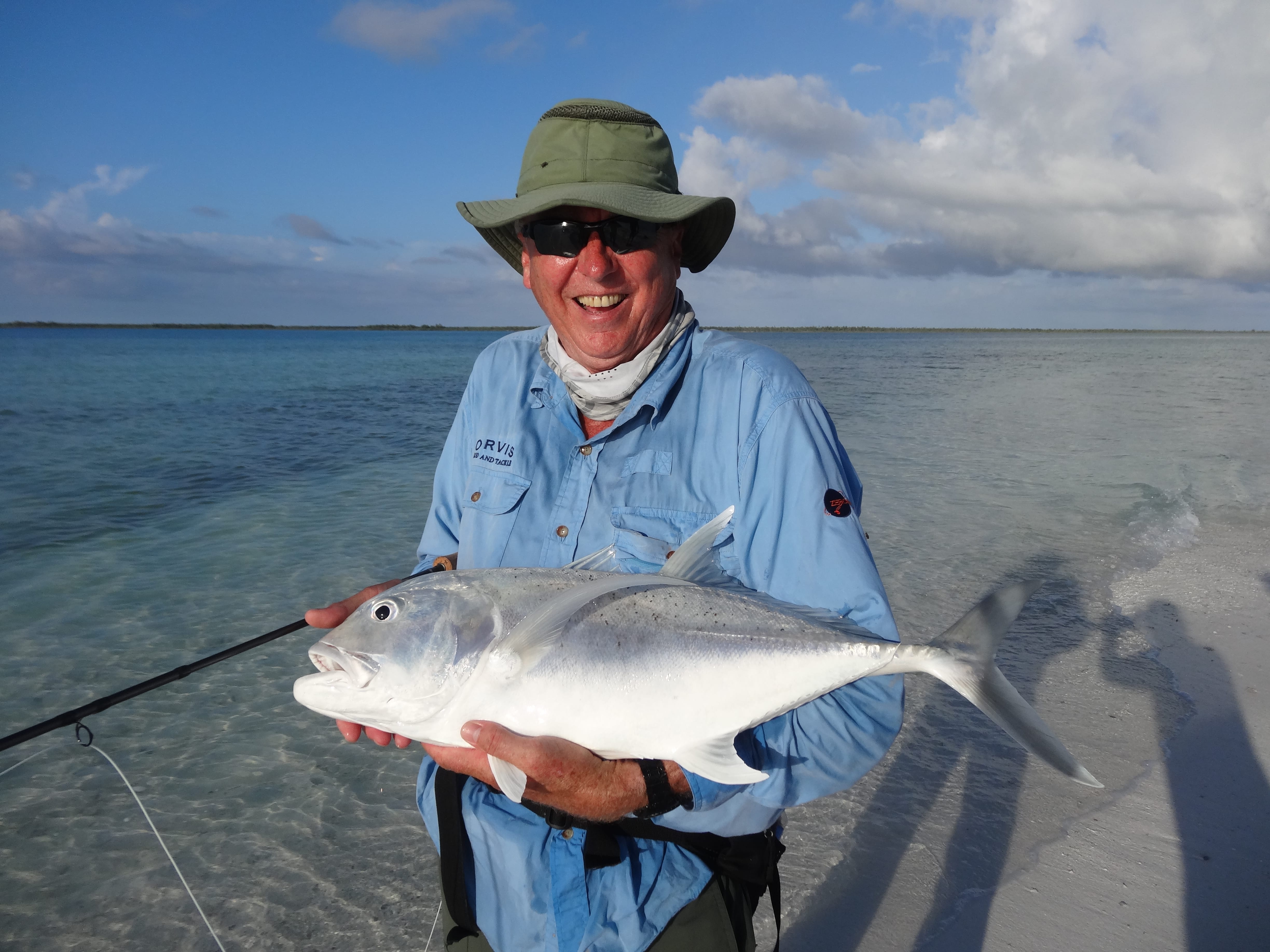 Had quite a lot of rain, every day in fact, which made spotting fish more difficult, but we managed.  A couple of really big storms at night too.  Thomas sees everything – really quite impressive considering he's never done it before.  Kieren caught a really nice GT but lost a much bigger one estimated at close to 65 lbs when his #12 weight line snapped (tangled around reel!)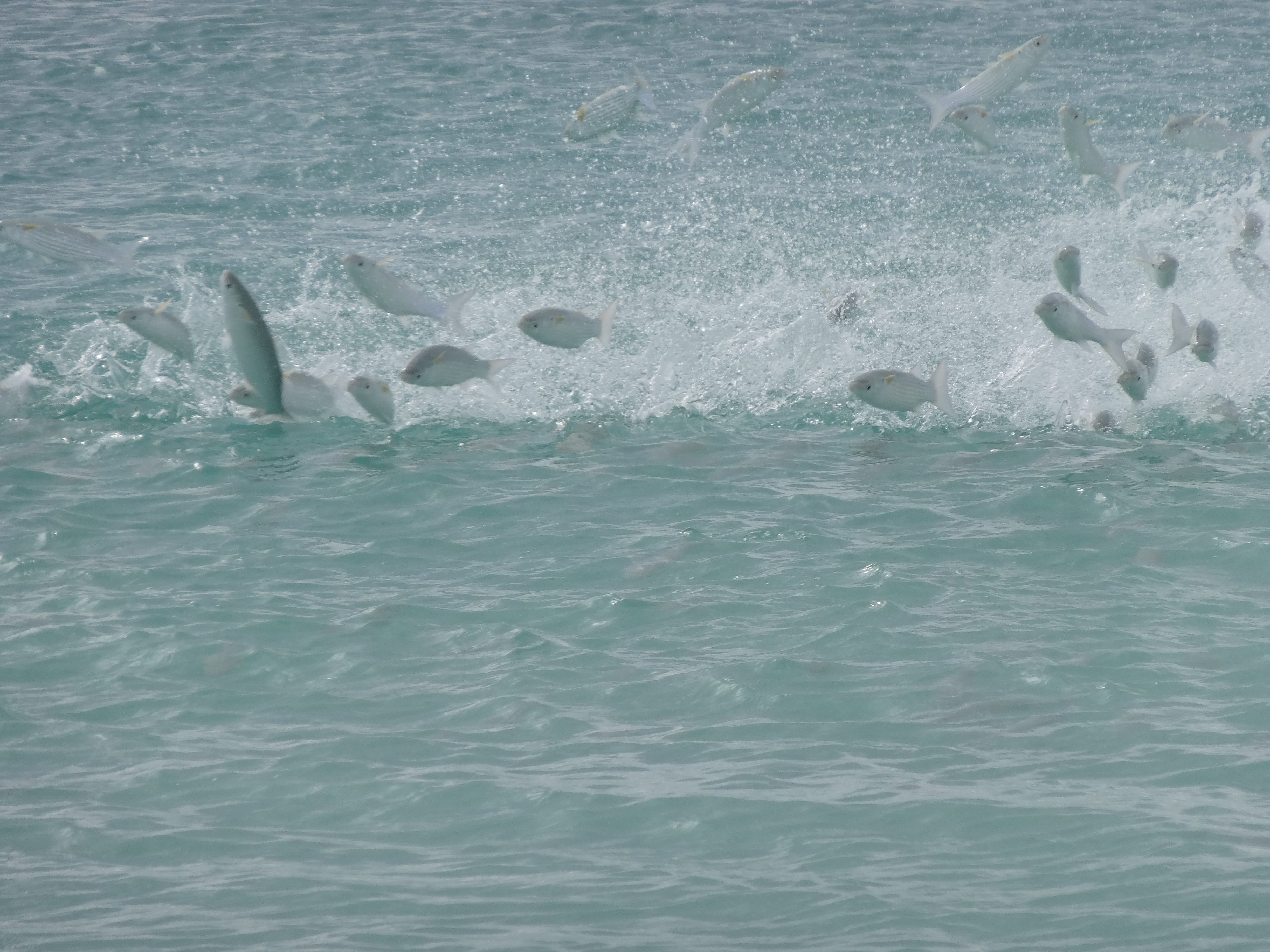 For me, as usual, bonefishing is best.  I put the guides with Kieren and Thomas and was able to wade miles over the flats catching plenty of fish by myself.  I did spend an hour or two here or there with the GTs, but swinging a heavy #12 weight around is just plain hard work.  For the bones I think an #8 is more than adequate on Xmas Island. I'd have been perfectly happy using a #7, and have caught bones elsewhere up to 10 lbs on that.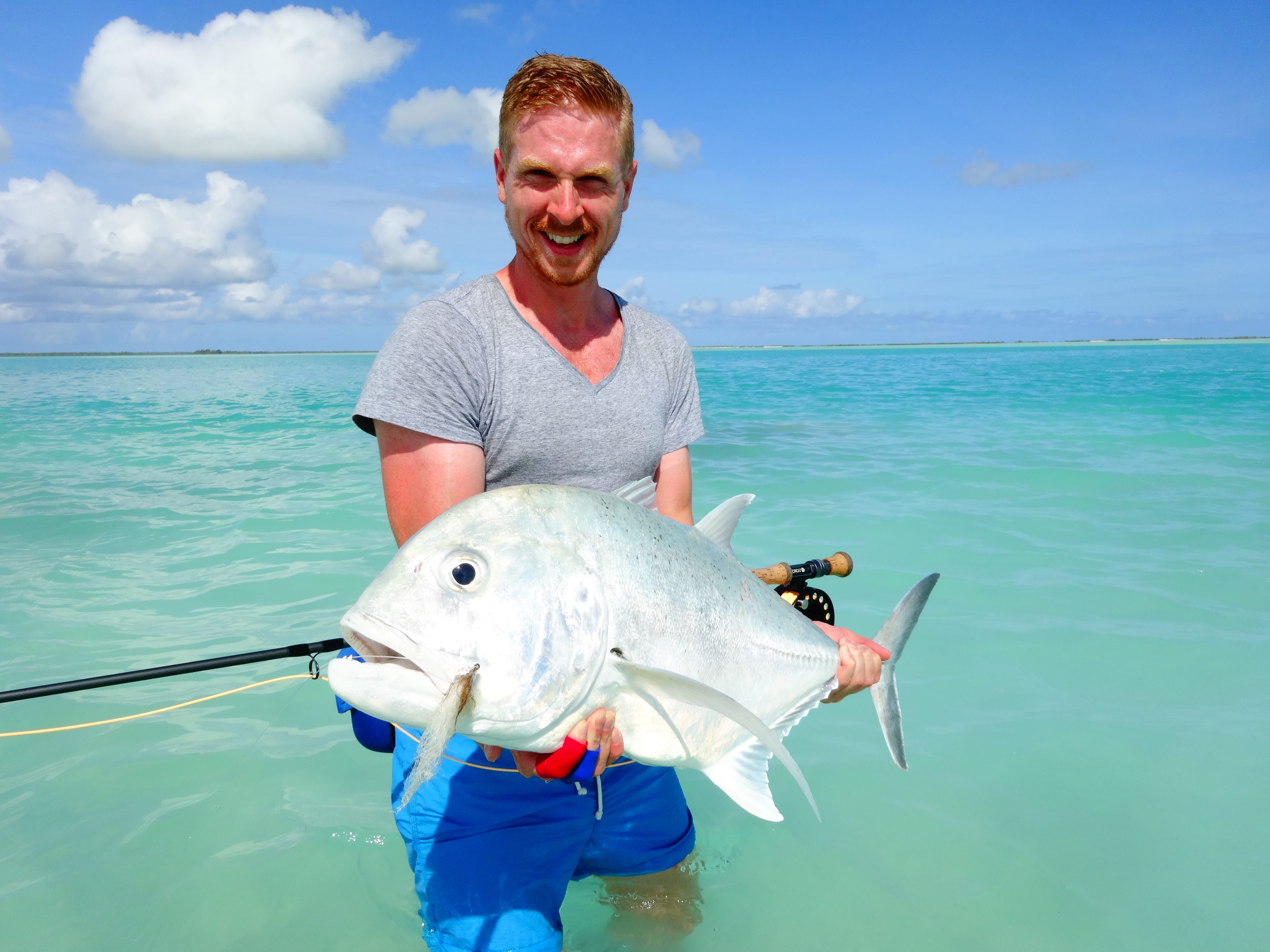 Guides were good.  We had two young guys – Cabby and Kirk – who were good fun and good with the boys.  The journey is long and tiring, but worth it.  Xmas Island has changed a bit from when I was last there 25 years ago, but it has a real charm.  There are certainly fewer bonefish (but still plenty) and a lot more GTs.  There were a few other folk staying in Ikari – helicopter pilots from the fishing vessels, a pilot helping to set up some sort of local airline, and one or two Kiribati folk.  I heard that there was a Ugandan high court judge there trying a case, but sadly I missed him.  Would have loved to chat to him in Swahili.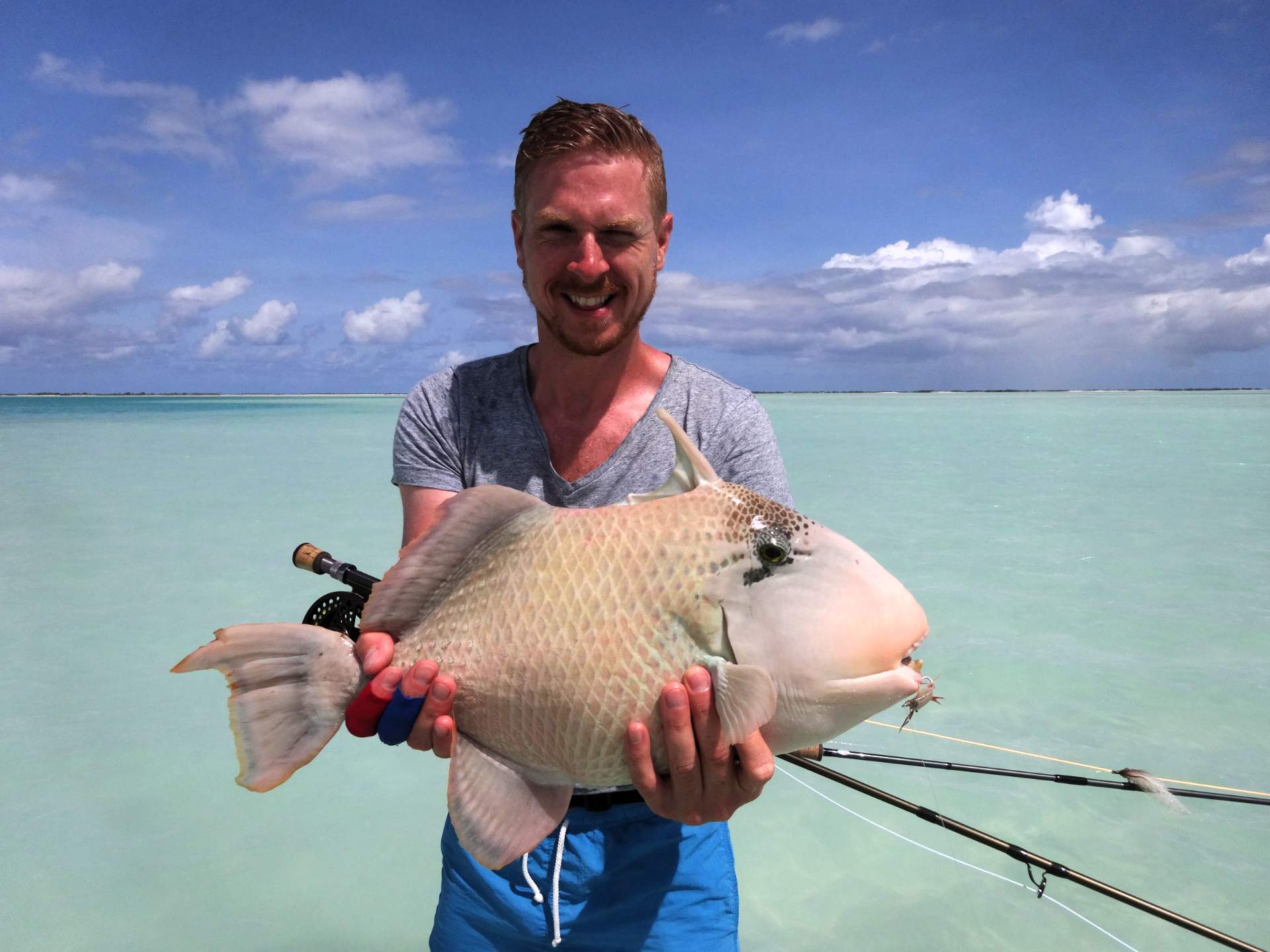 Ikari House is good.  I've stayed in many much worse on Christmas Island, it is clean and comfortable, the staff are happy and smiley, and the food was good.  It even has WiFi if you could be bothered.  Would I go back?  Yes.  I love that sort of fishing, the flats are fantastic, Ikari is more than comfortable, and the Christmas Island people are very easy going.  However, I'd probably look at having a couple of nights each way in Honolulu.   Or maybe simply go on from Xmas to Fiji (that flight is 3pm and saves getting up at 4am on the day of departure) and then back on an around the world ticket.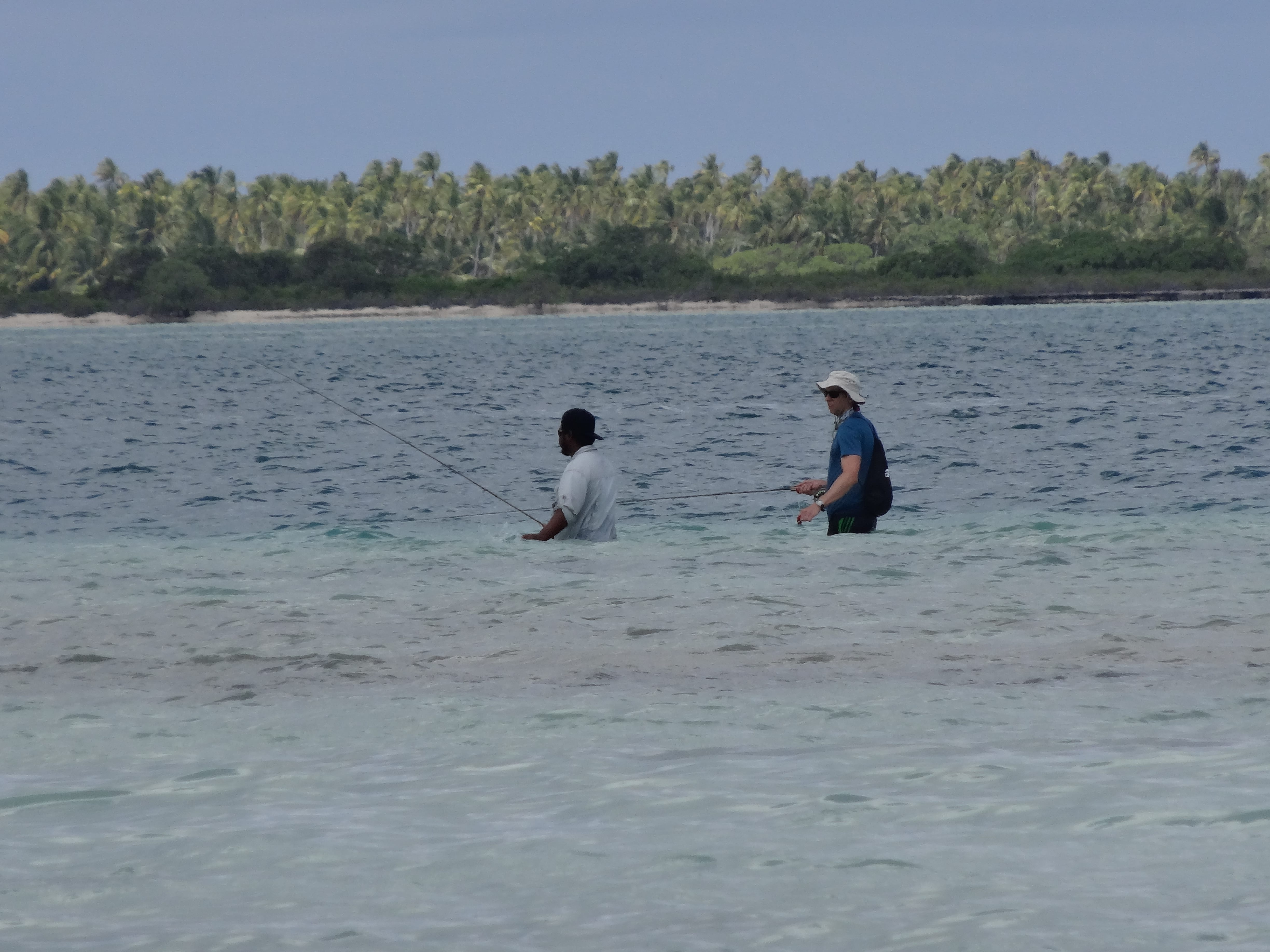 Somehow travelling west is always easier on the jet lag.  Actually, I wouldn't mind a 2 week trip, if I could fit that into the retirement diary! The information pack you provided was excellent.  Thomas and I read it all.  Got to go and soak all my gear in fresh water for a day or two now…"