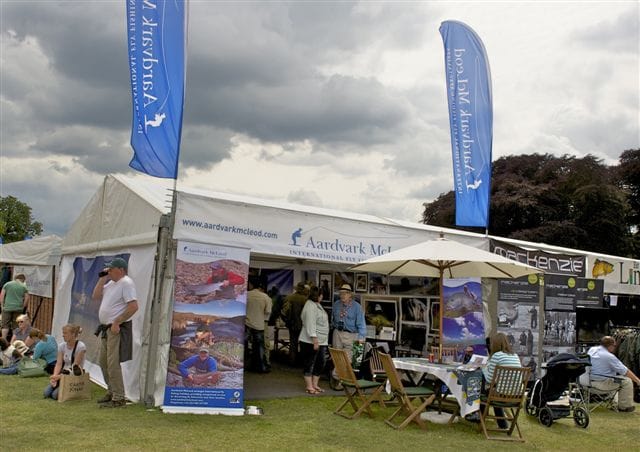 Aardvark McLeod returned to the CLA Game Fair for the sixth year running, this year held at Blenheim Palace in Oxfordshire. This years attendence at the gates was 148,500 people over the course of the weekend, which has only been beaten once in 2008 at the same venue.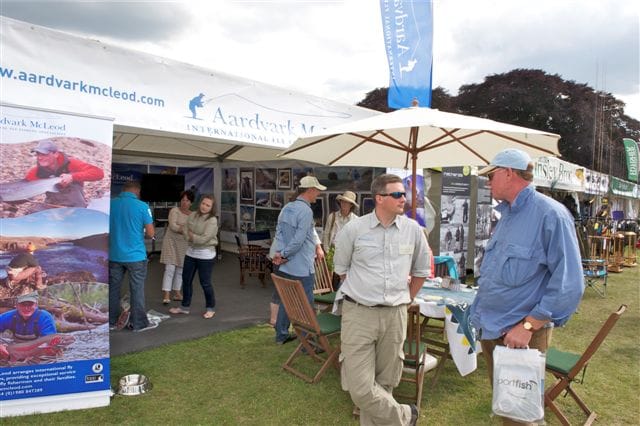 The revamped layout of Fishing Village worked very well we thought and, despite gloomy forecasts, we couldn't have asked for better weather. Peter McLeod's casting demonstrations on behalf of Hardy Greys were very well attended although the pond could have done with being a lot longer!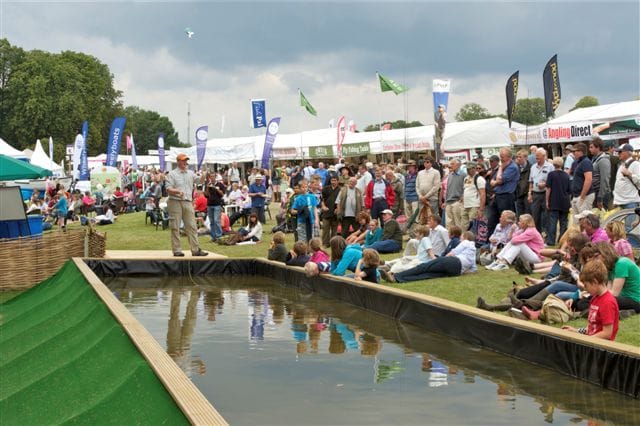 A very big thank you to all who took the time to stop by the stand and, in particular, Bjarni Júlíusson from the Reykjavik Angling Club in Iceland who joined us for the weekend.
We will be heading north to Belvoir Castle next year so look forward to seeing you there!