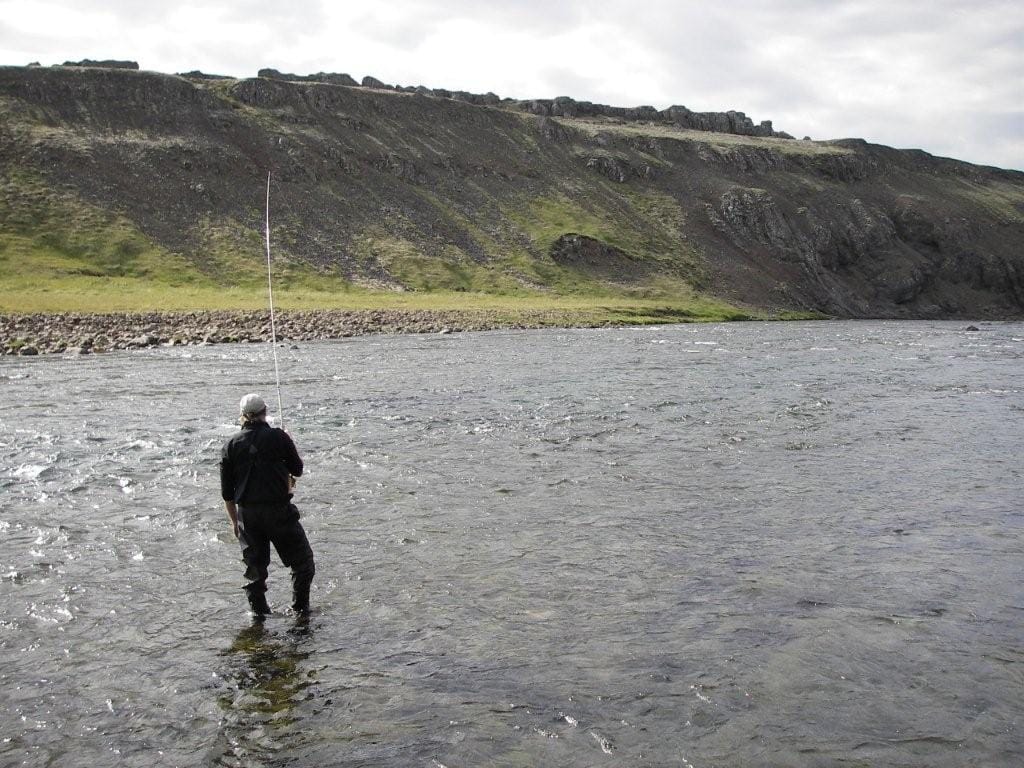 The CLA Game Fair was held this year at Harewood House near Leeds and we arrived to set up with our normal excitement. The Game Fair is nothing less than a phenomenon, although we were slightly nervous of the weather as we arrived in a down pour. The stand was put together rapidly and we began to catch up with old friends along fishermen's row. Although smaller than last year's show at Blenheim, Fishermen's row was a hive of activity. This year the casting platform was set up in the middle which proved to be very popular.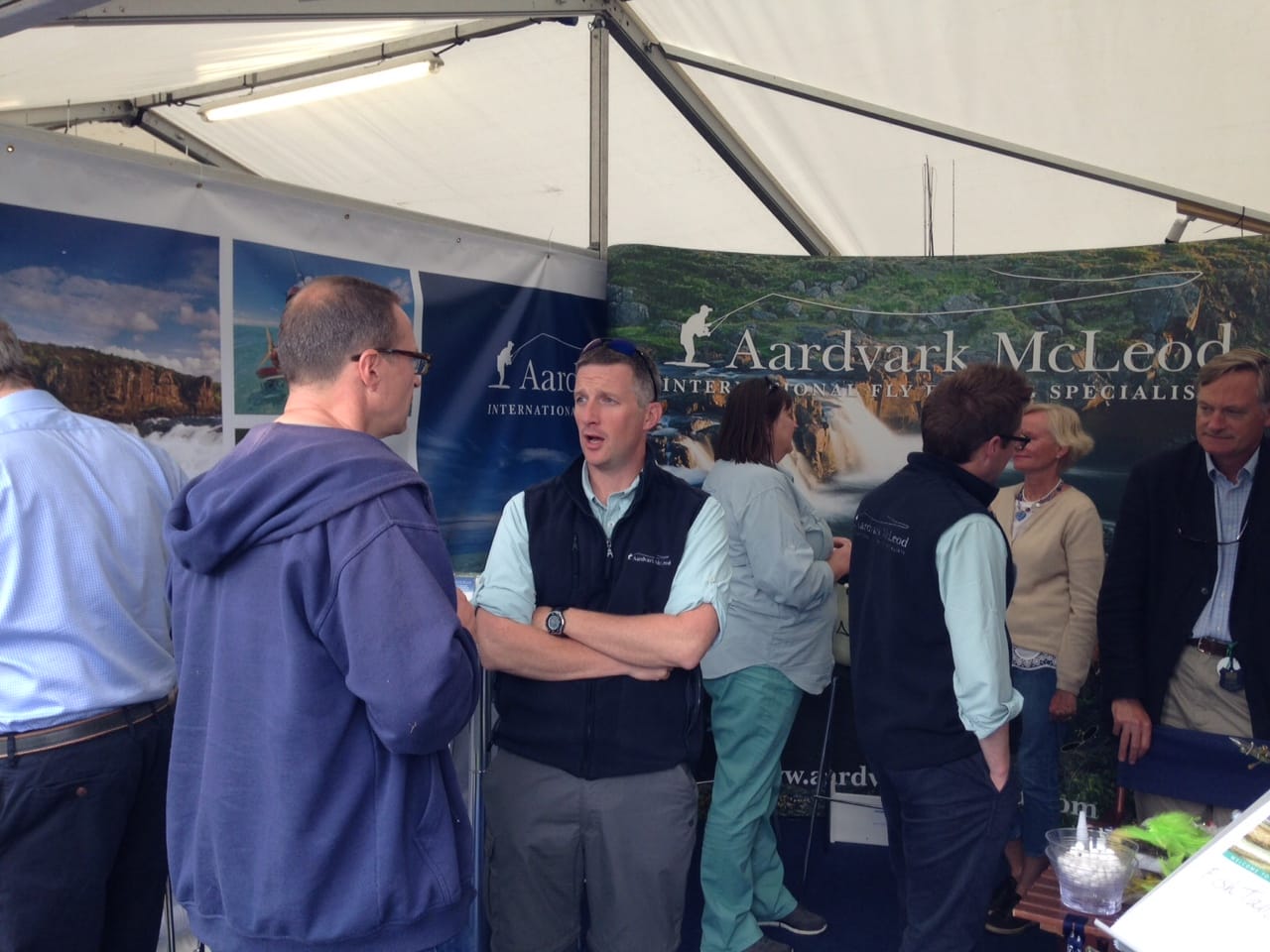 The following days passed in a flash as always, but many of our existing clients took the time to come and see us and chat about trips past and plans for the future. The team love the opportunity to see people face to face and share experiences of new destinations, chat about tactics and the latest tackle. Most popular destinations were the Seychelles, Argentina, Icelandic trout fishing, Slovenia and Sudan.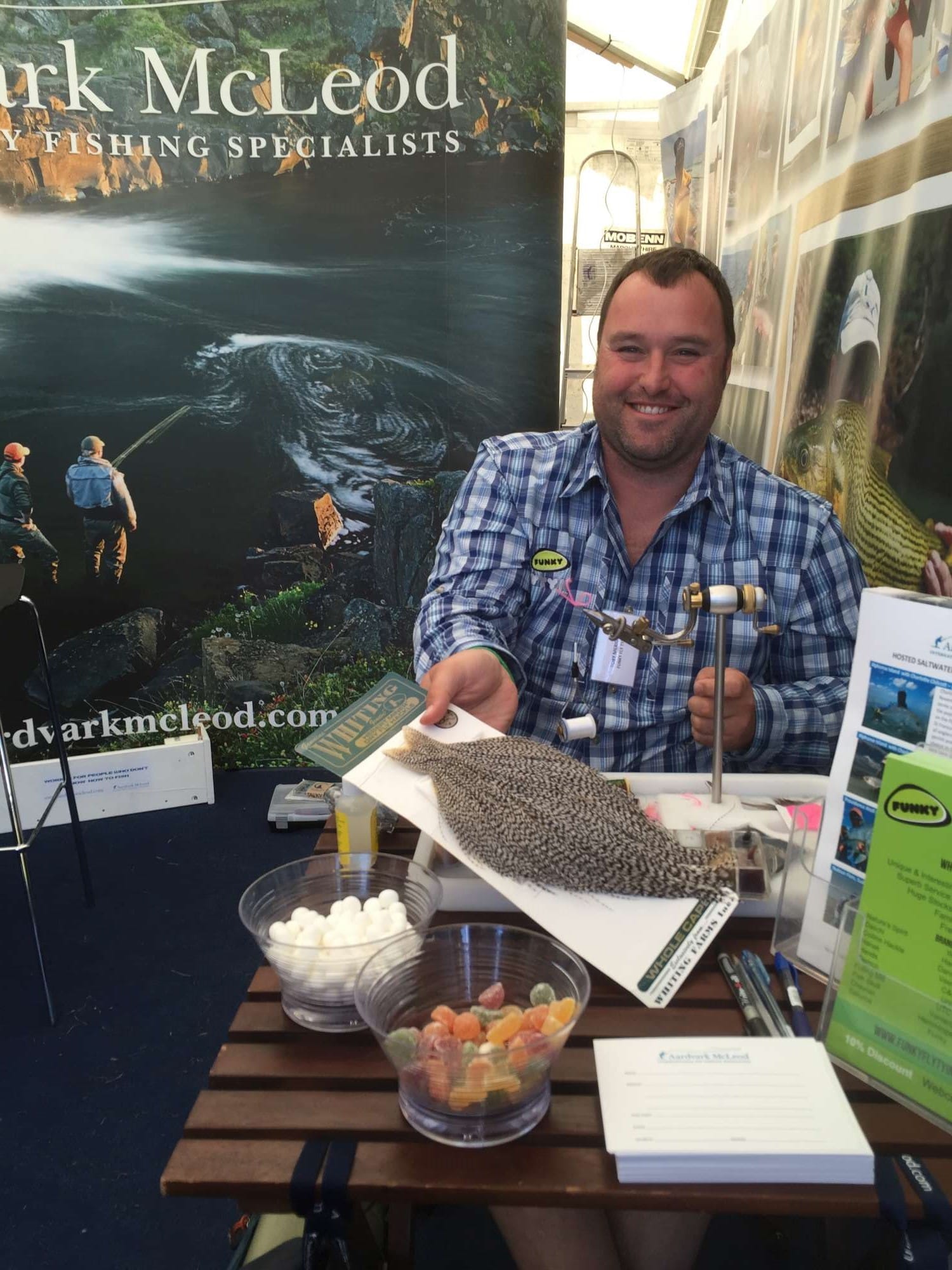 Toby Merigan from Funky Fly Tying was with us and tied up a storm on his vice showing us some fascinating new materials and techniques which we then tried to emulate.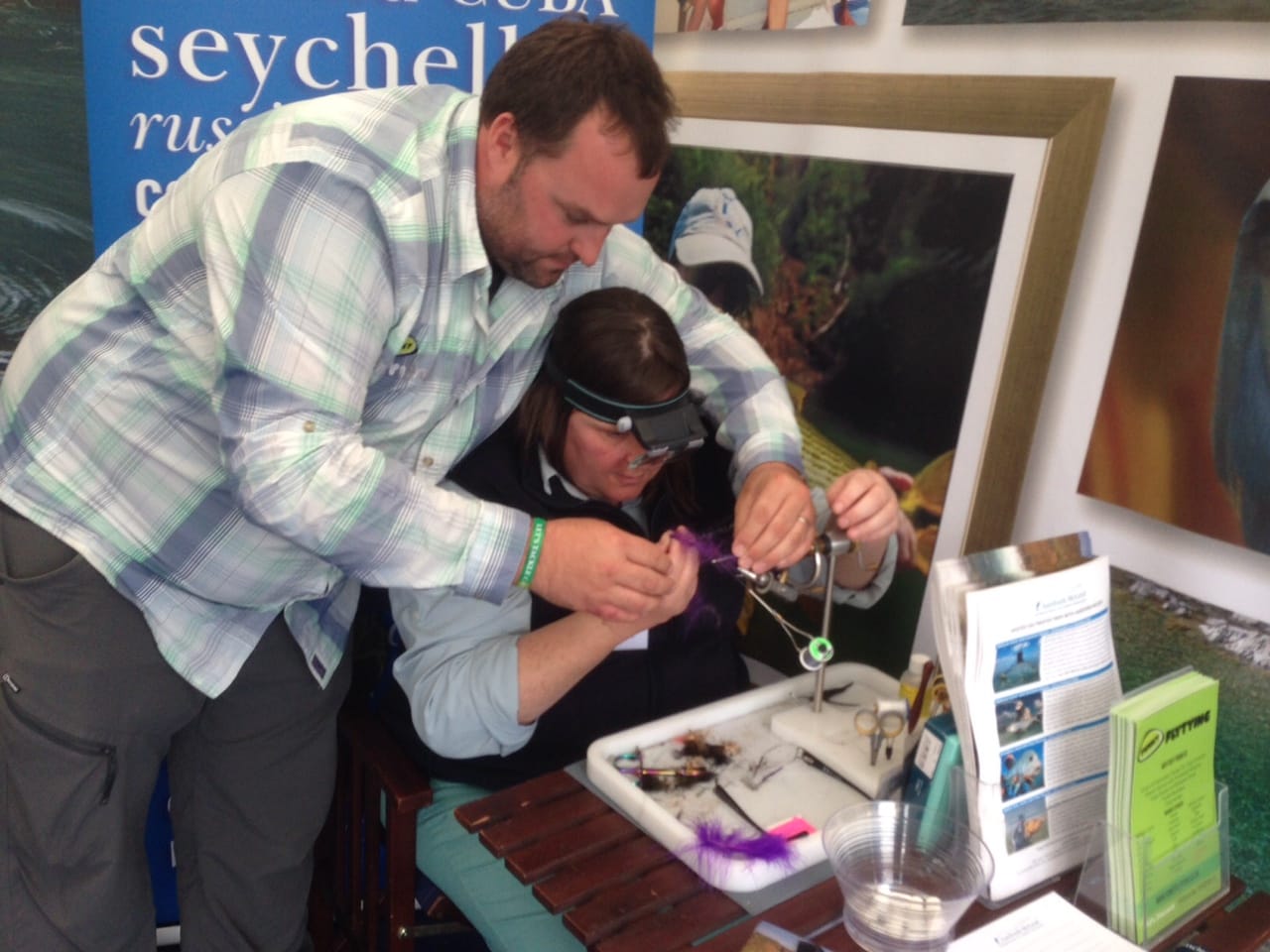 Steff and Charlotte also tied their favourites with Charlotte tying up some brush flies for her next trip to the Seychelles. Steff dazzled us with articulated baitfish patterns in preparation for his trip to Brazil in the next week.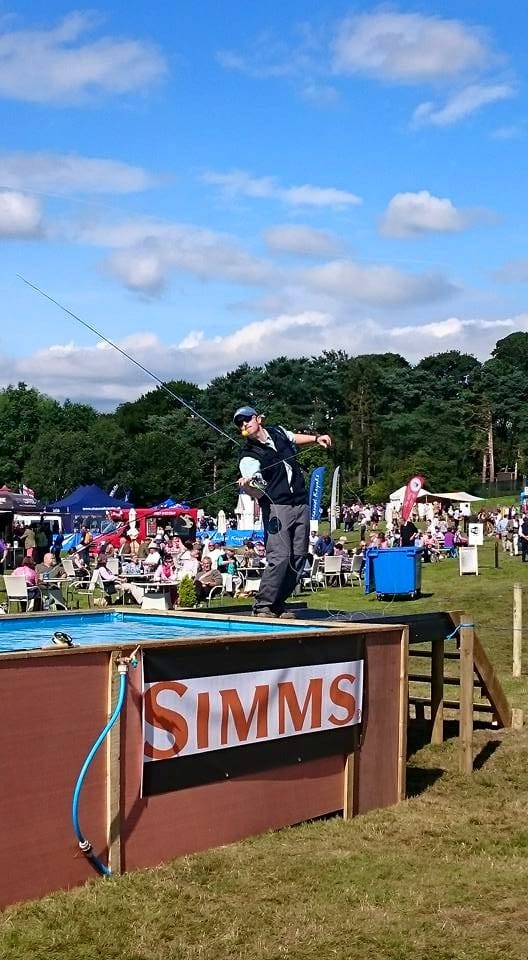 Peter once again this year was demonstrating all three days on the casting pond with the latest kit from Hardys and covered backhand casting, turning over heavy flies, dealing with the wind, and switching rods off his backpack. His demonstration culminated in hook up of a big GT, the role kindly played by Andreas Linz from Fulling Mill Flies, which was well received.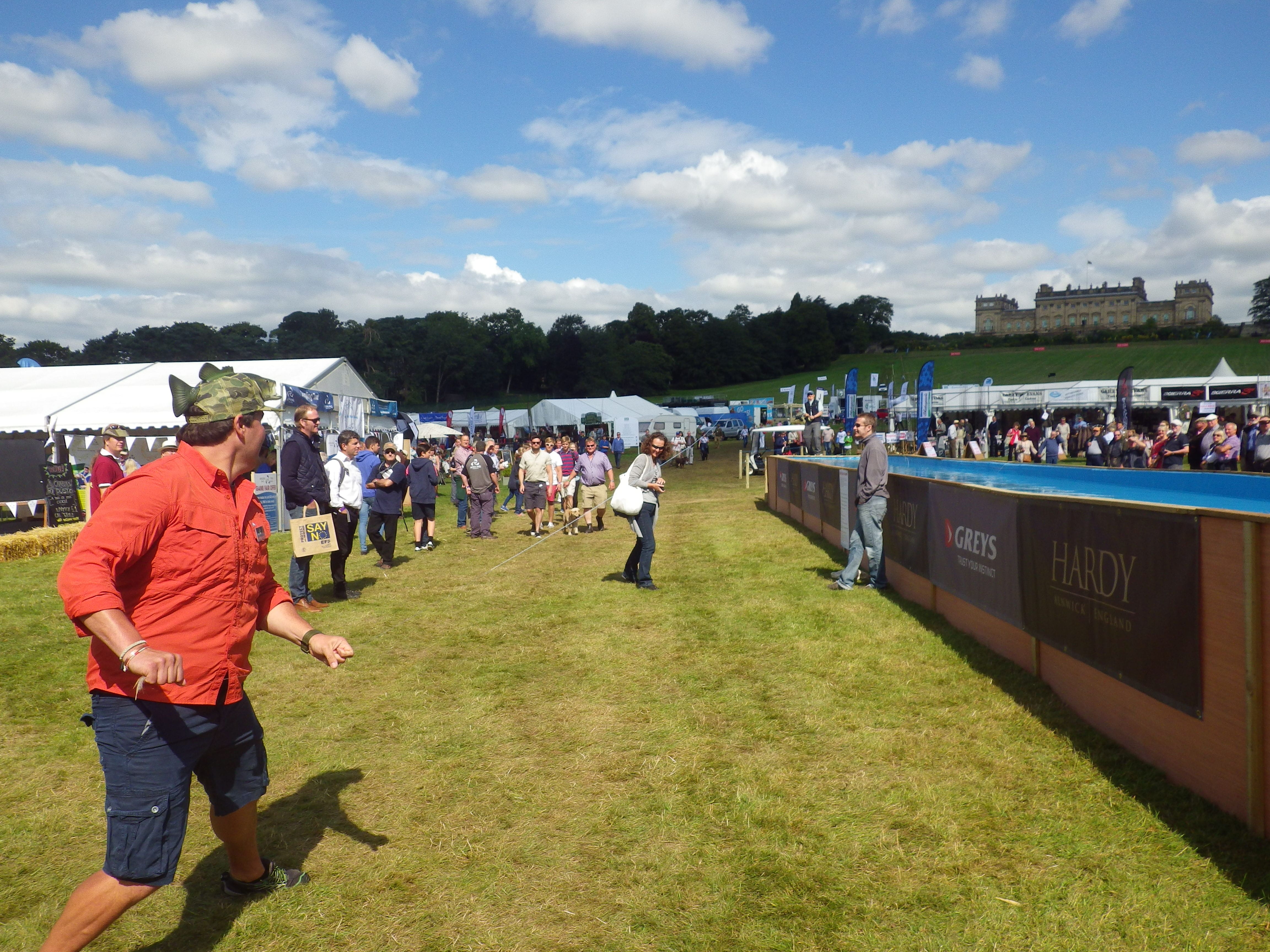 As usual we have a prize draw over the course of the show, and I am pleased to say that the following have won the prizes: 1st prize of a rod on the two day trout masterclass with Alex Jardine was won by Mark de Mallet Morgan, 2nd prize was shared between Chris Stephens for the Fulling Mill saltwater fly selection and Reef Hogg for the Fulling Mill freshwater fly selection. 3rd prize of the Omnispool Switchbox system went to Edward Clive. Congratulations to all.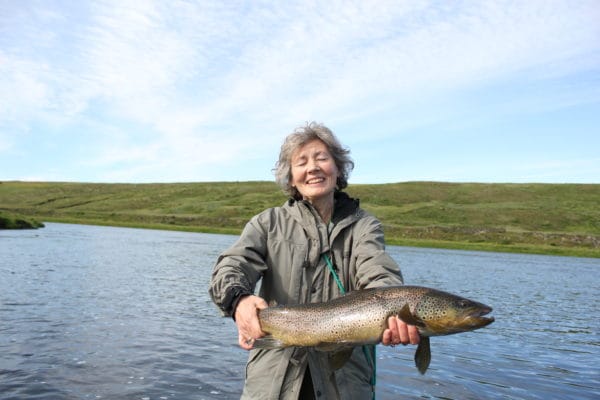 Having attended the Game Fair for the last 10 years it is always a pleasure to catch up with all our friends from the trade along with friends old and new. A huge thank you to all those that took the time to come and see us and we look forward to next year.