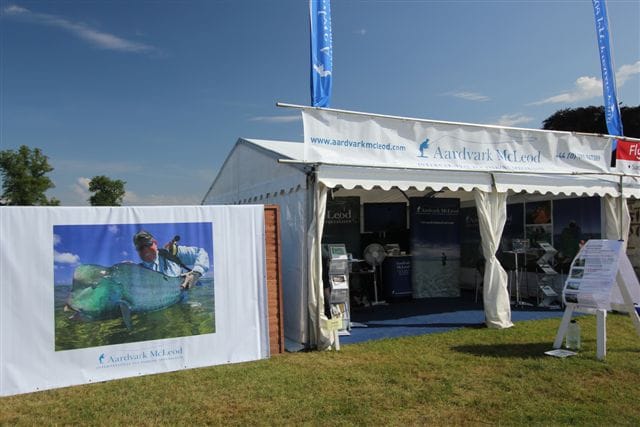 The Game Fair has developed over the years into somewhat of a phenomenon and this year was no exception. Blenheim Palace is always one of our favourite venues, although the weather was a little unpredictable. Friday was one of the hottest days on record with nigh on tropical heat followed by thunderstorms and when the day was done we felt like we had spent a day on the flats. This year we had our whole team on the stand including our consultant Gordon Richmond and also Lutz Schepers who will heading up our new German office.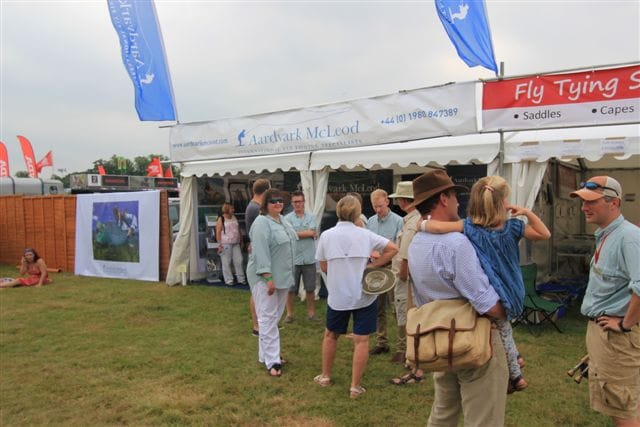 As always Friday was busy for us as it is normally the day that most clients chose to come and see us ahead of the Saturday rush and take the opportunity to sit down and plan their next trip. It is always such a pleasure to meet friends and clients face to face, chat to them about this years experiences and discuss what is new on the horizon. A couple of groups that travel with is also came en mass for some hearty banter and stories of fish caught and lost. Charlotte was kept very busy with Seychelles enquires and bumping into many of her groups who had been down there this year.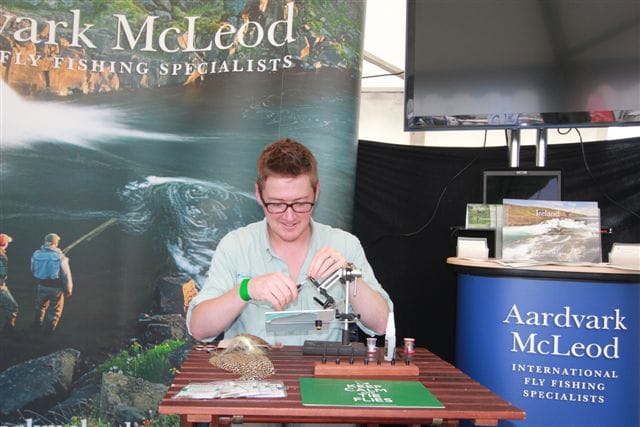 The following day dawned a little grey and wet, although it warmed up quite rapidly. The day was punctuated by the odd sudden down pour and I think some decided to skip it and come the following day. Nevertheless we found ourselves consistently busy through out the day, Peter's casting demonstration on "destination casting tips" was very well attended on the grand stand.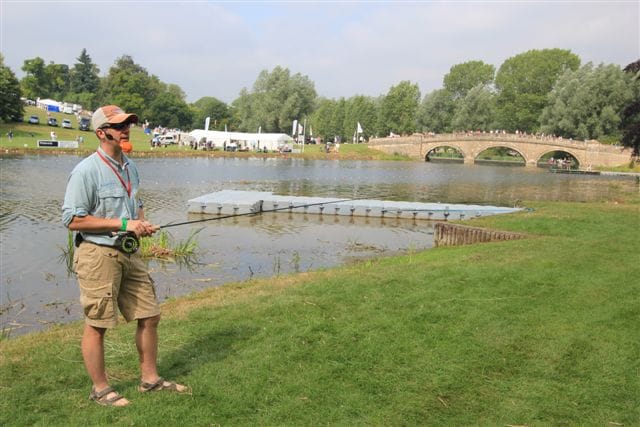 To top it all off Alex was awarded the honour of being an ambassador to Angling by the Angling Trust. Well done Alex!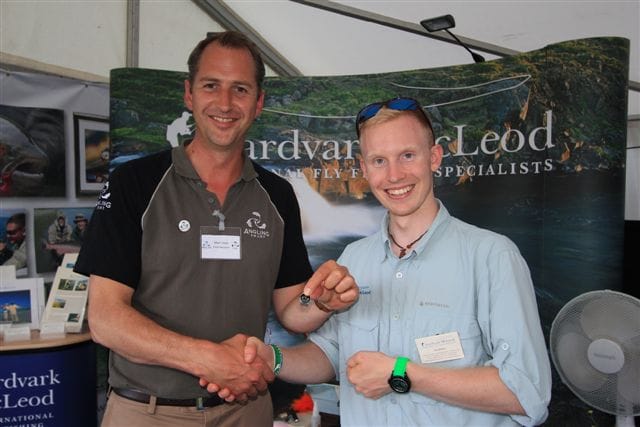 Both Steff and Alex gave some great demonstrations of some of their patterns on the vice, and Amy also tried her hand.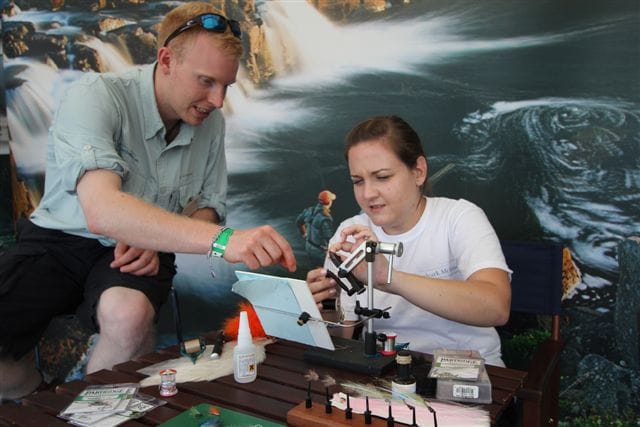 To finish off the show in style Charles Jardine, who has just got back from hosting our groups in Iceland with Alex, was awarded the Arthur Ogelsby trophy for a lifetime contribution to the sport of fishing. Congratulations Charles!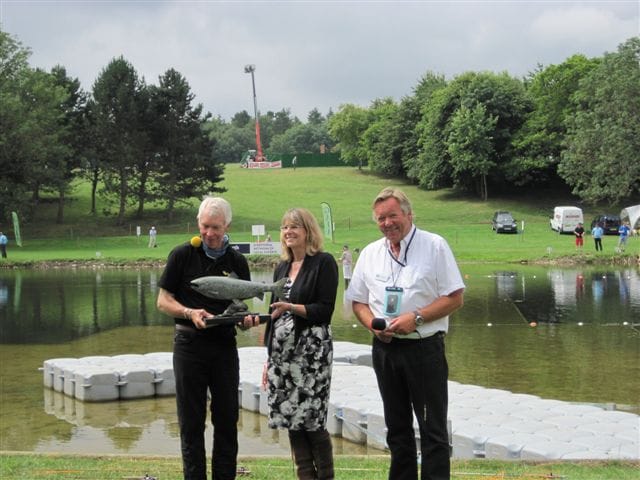 Unusually Sunday ended up being our busiest day. In Game Fairs gone by Sunday is normally the day that families come and enjoy the sights, so it is not normally so busy for us. Not this year, we found the whole team occupied until well in the afternoon. We would like to thank the organisers as always and all those that took the time to come and see us, we look forward to planning your next trip.