Cosmoledo atoll, Seychelles – fishing report 30 March – 7 April 2017
Cosmoledo atoll was the final stop in a trip that took guests from Astove atoll up to Alphonse and then back down to Cosmoledo. It was a fairy tale start to the trip as the group landed 18 GTs and 6 milkfish on the first day. Wallis Higginbottom continued on from his sensational fishing on Astove and was the recipient of 3 of the Milks and 9 GTs. Tim Youngkin and his boat partner David Farley landed some hefty GTs, Tim with the biggest of the week, a very impressive 107 cm. David just falling 2 cm short of the sought after 100 cm mark. Nonetheless, a 98 cm GT is a great fish and wonderful achievement.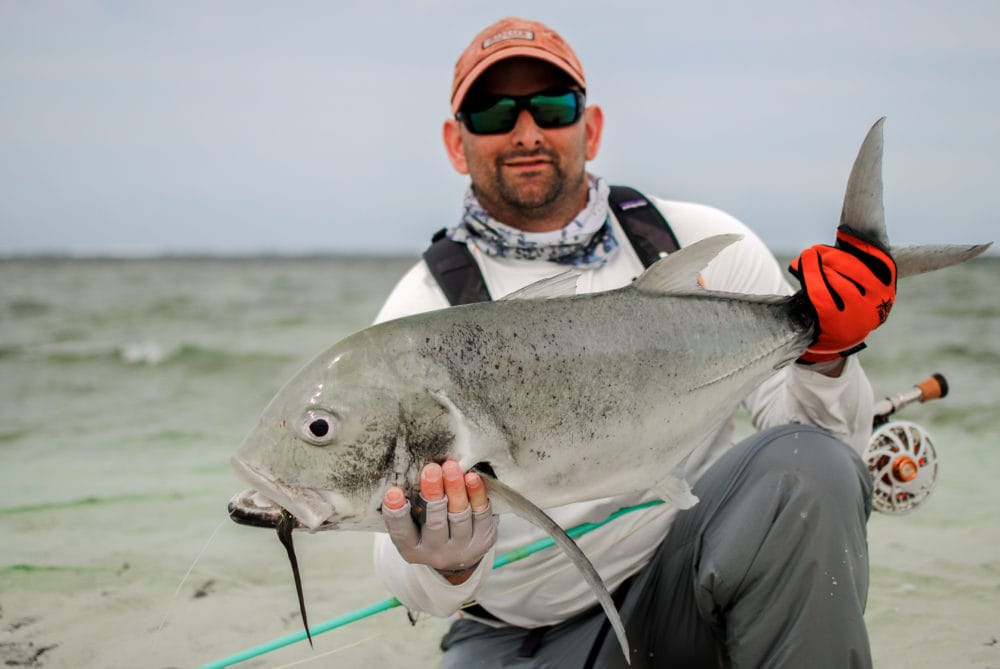 Sadly, the weather turned sour for the greater part of the week with strong winds and high percentage cloud cover with passing squalls making conditions far from ideal. However, this did not dampen the spirits of the anglers as they faced the elements head on and in doing so landed some great fish. During the worst of the weather, Dan Hill and his boat partner Jim Prybylo had a phenomenal afternoons' fishing. Even in very poor light conditions, the GTs were in abundance in very shallow water making them easy to spot as their dorsal fins and backs were well out of the water.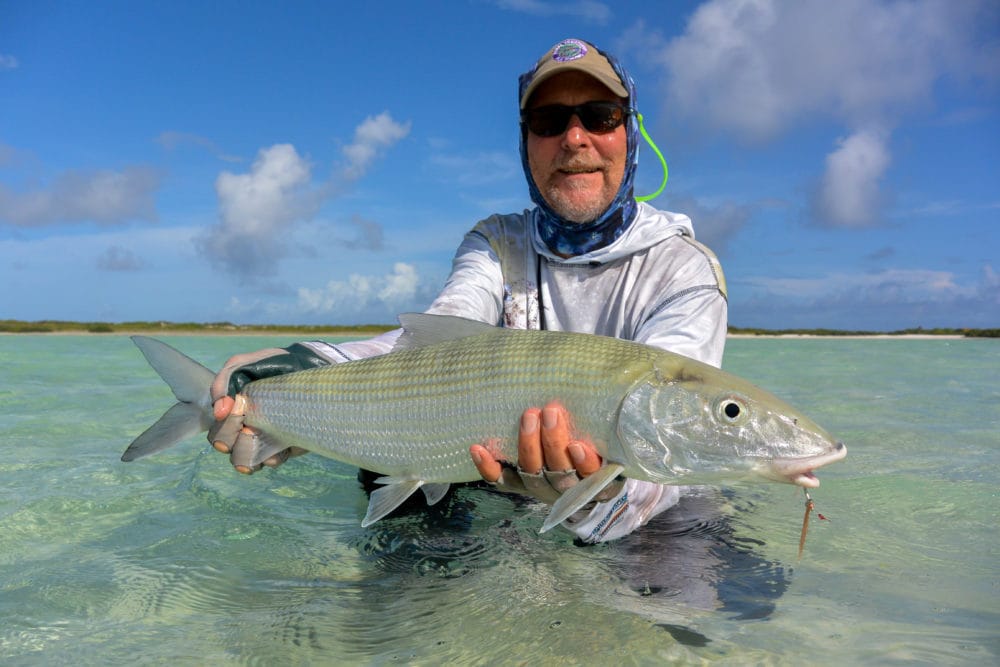 The final day saw the weather lift a little. Lighter winds and more sunshine resulted in an immediate improvement to the catches as 20 GTs were landed. Unfortunately Gary Gordovano was denied a monster GT as it seemed to spook as it was about to eat the fly at the rod tip, a gut wrenching feeling and a memory that will last a long time.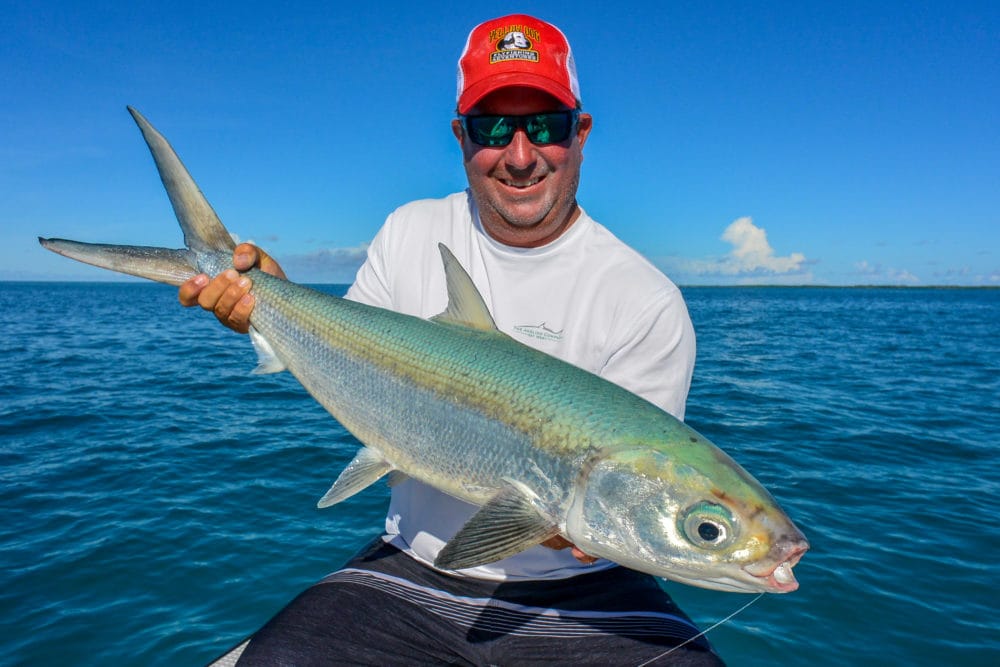 In the end, it was a testing week at times however there were still some great fish caught, laughs throughout the week and a lot of cold Seybrews drunk.
Please contact Peter McLeod. Alternatively call the office on to +44(0)1980 847389 for more details.