Cosmoledo Atoll  15 – 22 February 2018
Flats Slam and 153 GTs
Last rods available on Cosmoledo this season are 12-19 April 2018 – 2 rods are available. New moon is on 16th April so a great tidal week. For 2019 3 rods just became available in 7-14 February. Contact Charlotte or Peter if you are interested.
One word could be used to describe week two of the Cosmoledo season, EPIC! From the flat calm, bright sunshine filled days throughout the week, to the incredible number of GT's, triggerfish and milkfish experienced by the group, the week could not have gone any better.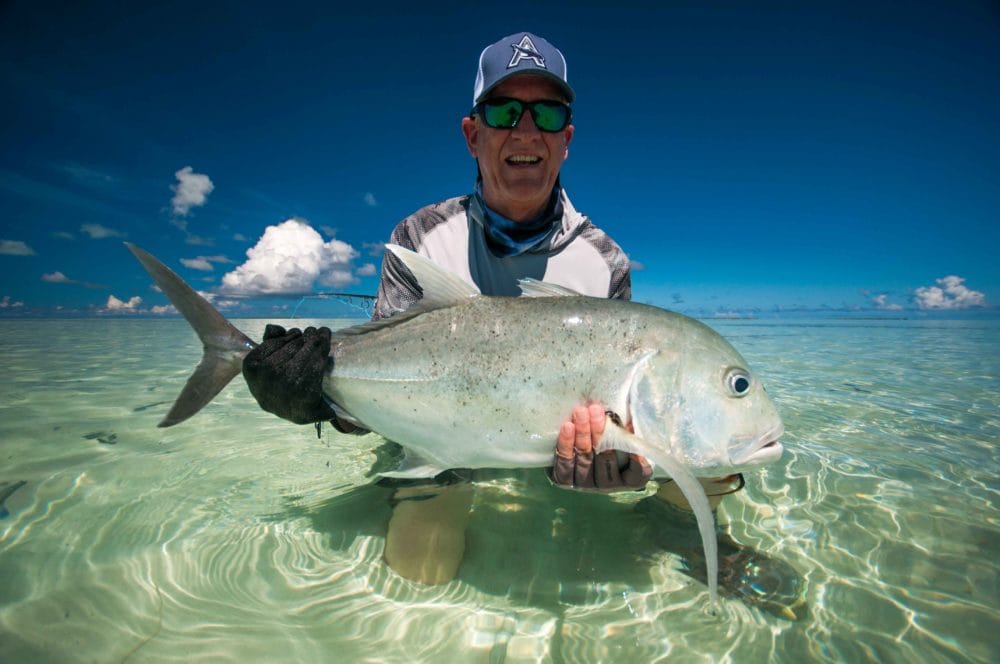 Day one of the trip set the standard for the rest of the week. With over 50 GT's landed on the first day alone the guests arrived back at the mothership wide eyed and speechless. Best mates Rick Wishcamper and Justin Metcalf had a session of a life time, landing 26 GT's and two triggerfish in one afternoon.As the week ran on the numbers just kept rolling in. Justin, Tyson O'Connell, Chuck Grehn, Murray Stacey, Rick Wishcamper and Tyler Hogan all landed their first triggerfish. Tyson was absolutely addicted to the trigger fishing after his first taste and he could not be kept away from them. At the end of the week his tally was three Moustache triggers and two beautiful Yellowmargin.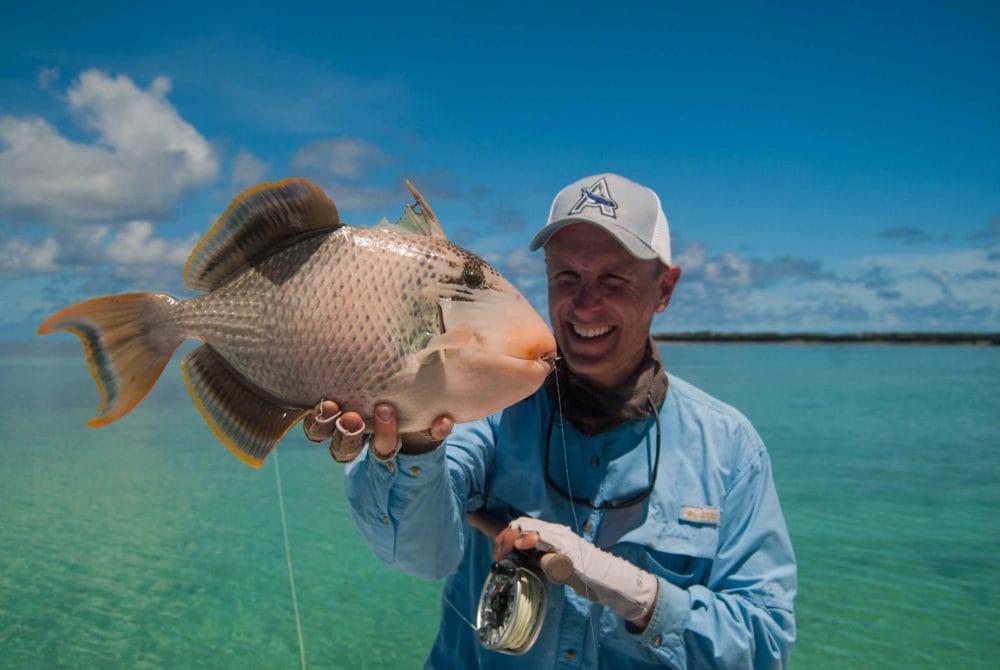 Chuck and Murray were on their first saltwater fly fishing experience but it didn't seem to show. On one unforgettable day Chuck managed to land a GT, Bonefish and his first Moustache trigger to complete his first "Flats Slam". Not to be out done by his buddy, Murray also completed a 'Flats Slam', but then on the way home, after he had already finished his celebratory beer, they ran across some feeding milkfish. It didn't take Murray long to get his 10wt Thomas & Thomas bending on his first Milk to complete a "Super Slam".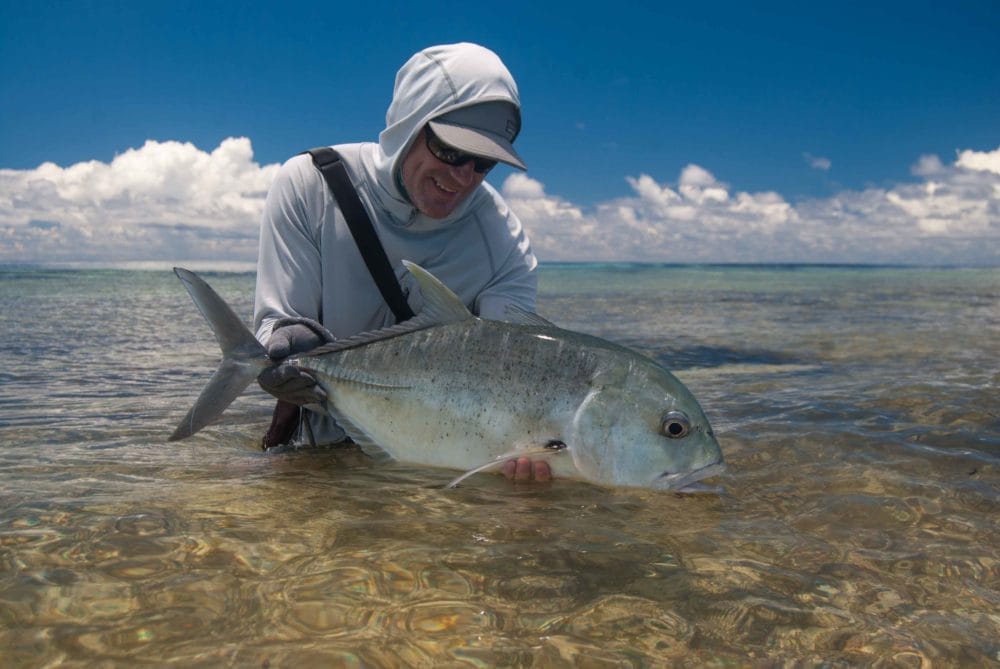 Two slams per boat almost seemed to be the norm for the week. The milkfish kept a few of the guys busy towards the end of the week. Justin, Murray, Joe Wishcamper, Rick and Tyler all got to meet the Milkman for the first time and it definitely left a lasting impression. Great laughs, great company and great fishing made for an unforgettable week for guests and guides alike. It will be a tough one to beat but anything can happen on Cosmoledo.
Giant Trevally: 153, Yellow Margin Triggerfish: 7, Moustache Triggerfish: 11, Milkfish: 5, Bonefish: 9, Dogtoooth Tuna: 1
If you would like more information please contact Charlotte Chilcott or Peter McLeod or call us on ++44 1980 847389. Alternatively click HERE if you would like us to contact you. Click HERE for the Astove space and report or HERE for the Alphonse space and fishing report.