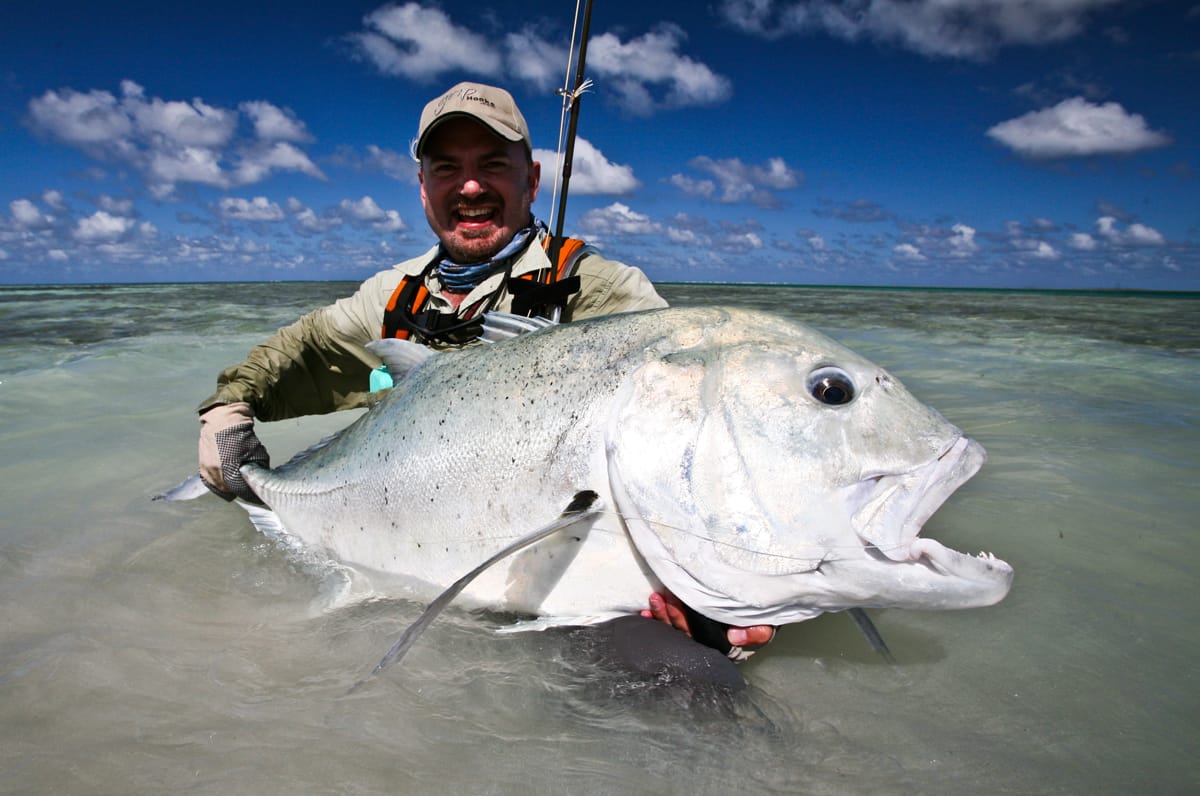 We will be hosting a presentation on Thursday 30th September at Farlows of Pall Mall on Cosmoledo Atoll in the Seychelles. Cosmoledo represents some of the wildest and most dramatic saltwater flats fishing for giant trevally and bonefish on the planet and is re opening this October.
For those not familiar with Cosmoledo it is an atoll located approximately 600 miles south west of Mahé and 200 miles north of Madagascar in the far reaches of the Aldabra chain. The atoll itself is approximately 152 km square. There are 16 individual islets and cays along the rim of the atoll, with Menai (in the west) and Wizard Island (in the southeast) being the largest. The cuts and channels between these islets provide an extraordinary habitat for giant trevally, blue fin trevally, permit, milkfish, trigger fish and numerous other species. The internal flats that lead down to the lagoon consist of miles of pristine sand flats teeming with bonefish. Fishermen are broken up into parties of three and four with their guide, and move around the atoll targeting whatever species the group prefers.
The evening will begin with small wine tasting supplied by Bowes Wine Limited at 6.00pm followed by a slide presentation at 7.00pm and a question and answer session. Caspar Bowes will give a brief talk about The Daily Drinker, a wine sampling club for those with inquisitive palates and will be showing four fascinating wines on the night.
The Aardvark McLeod team will also be on hand to discuss any other trips that may be of interest. We hope you will be able to join us and, if you can, please email Amy to give us an idea of numbers. We look forward to seeing you!