Ask most anglers about their first time out with a rod and they will normally go all misty eyed and reminisce about their father or grandfather taking them for their first time. Ask them what they caught and it would be something unique to home waters; for British anglers, perhaps a gudgeon or a trout, perhaps a roach or some mackerel from the coast. Ask them what they caught it on and it will often involve worms or bread before they move on to flies.  I didn't do any of that. No-one in my family fishes – my late Uncle, post war, used to shoot trout on one of the River Anton feeders to put food on the table but I don't expect that counts.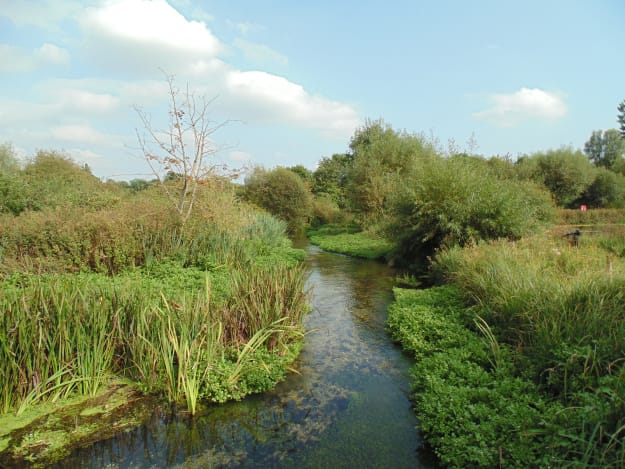 Ask me the same questions and no-one ever believes the answer. Completely new to fishing, I didn't know any better and I just did things a little differently. My first ever fish was a sailfish. On a 12# in Costa Rica. It took me a while to believe it as well. With only a couple of lessons to my name, and most of those spent watching my casting instructor show me how it was done – he didn't believe in client participation – I was dispatched to Costa Rica with borrowed 12# and 10# setups. Also packed; a small box of flies (all pink), a bottle of duty free gin and not much else. My task? To target sailfish on fly and have a go at anything else that came my way. At the time, I had no concept of quite how mean the task was but I set about it with enthusiasm and determination, if not skill. My final instruction, literally as I walked out of the office door, was to be in Guatemala City on a particular date, to meet a British fishing journalist who was writing a piece about targeting sailfish on fly and I was to be his fixer. That is a whole other tale, best left for another time.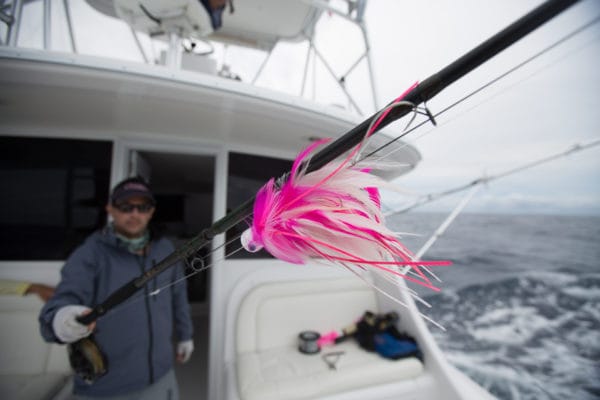 Starting in San Jose, my journey took me north to Arenal and its iconic volcano. I rode, discovered I hate zip lines, cave tubed and hiked, eventually heading to Quepos on the coast for my time on the water. Rod put together, we very quickly left Quepos harbour behind as we headed out in search of sailfish. My companion for the day, ostensibly to act as my interpreter but mainly there to sunbathe in spite of the weather, found a secluded spot. She settled down, chatting to the deckhand, the guide and the captain. I guess we were on auto pilot. From her prone position she relayed the crew's instructions and I took up my post; line coiled on the floor. Pink fly in hand, I waited.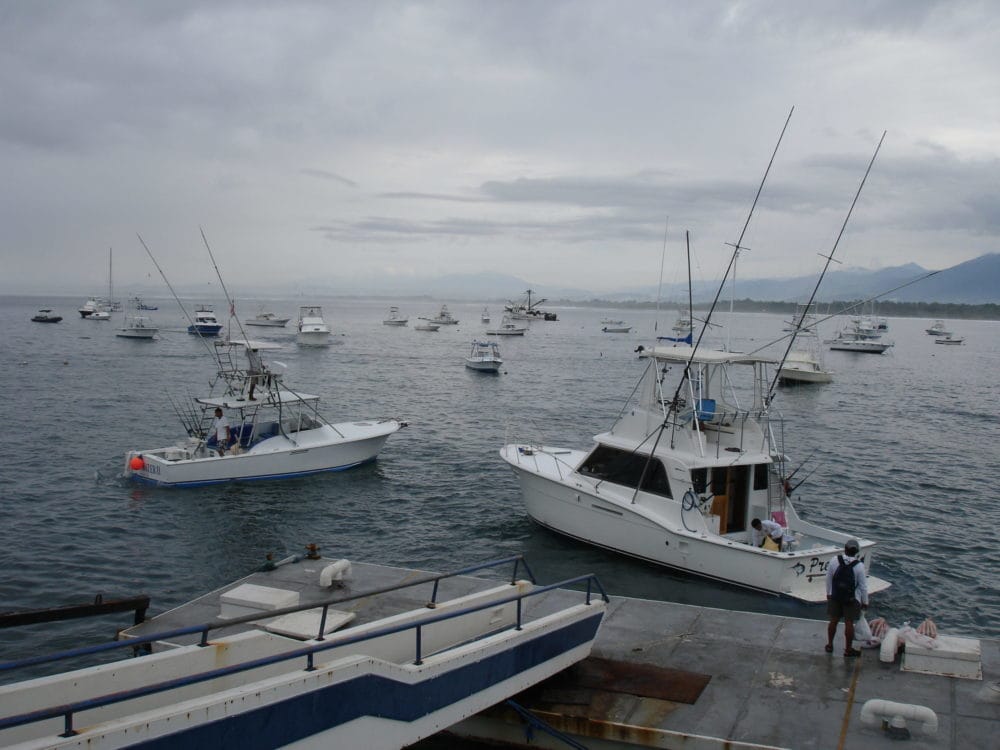 I had no idea what to expect but the explosion of sound from the crew and the hand signals left me in no doubt that the fly needed to be out of my hand and in the water. With more of a right to left sweep and a flick than any pretence of a cast, my fly somehow managed to land where it needed to be. The volume on board grew to football pitch intensity; I saw one sail. Then another and another. I couldn't see how many fish had risen to the teasers but I was watching for hand signals when suddenly I felt it. A huge WALLOP on the end of my line and then my fingers were burnt, my knuckles were bruised – it frightened the life out of me and the rod nearly went overboard. I hung on. Rod straight. One of the deck hands had his right arm directly out over the rod so I couldn't lift it too early. Then the mime started. He would mime pulling up and winding down. I copied. Lean to the left. Pull up, wind down. Wait and let it run. Lean to the right. He jumped, the fish jumped. I was so in awe seeing that magnificent creature that time seemed to slow and I nearly lost my place in the mime. Even now, all these years later, I relive that mime when I'm playing a sailfish. We continued on, Captain reversing down hard to get the sailfish in as fast as possible and then, after a few more heart stopping moments there it was … electric blue flashing alongside the boat. More miming told me to get out of the way. Now, I wouldn't take a sailfish out of the water, rather let it rest and recover in situ but then I knew no better so here it is, my first ever fish.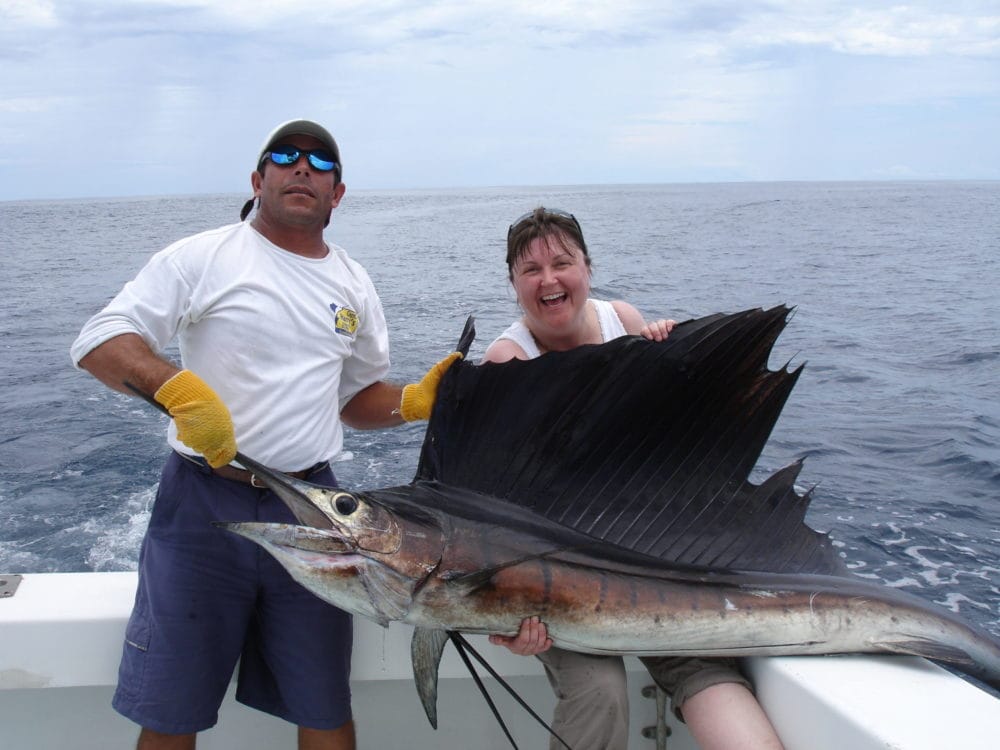 If you would like more information please contact Charlotte Chilcott or Peter McLeod or call us on ++44 1980 847389. Alternatively click HERE if you would like us to contact you.