If you have been watching the "The Big Fish" on BBC 2 you will have seen the anglers find themselves in the hallowed billfish waters of Costa Rica at Crocodile Bay Lodge. Crocodile Bay in Golfito Bay has long held a reputation for sailfish, roosterfish and the occasional marlin. Crocodile Bay Lodge is Costa Rica's finest sport fishing and eco-tour resort. The sport fishing resort is located on 44 acres of lush tropical gardens on the Osa Peninsula near the Golfito Bay area in Southern Costa Rica.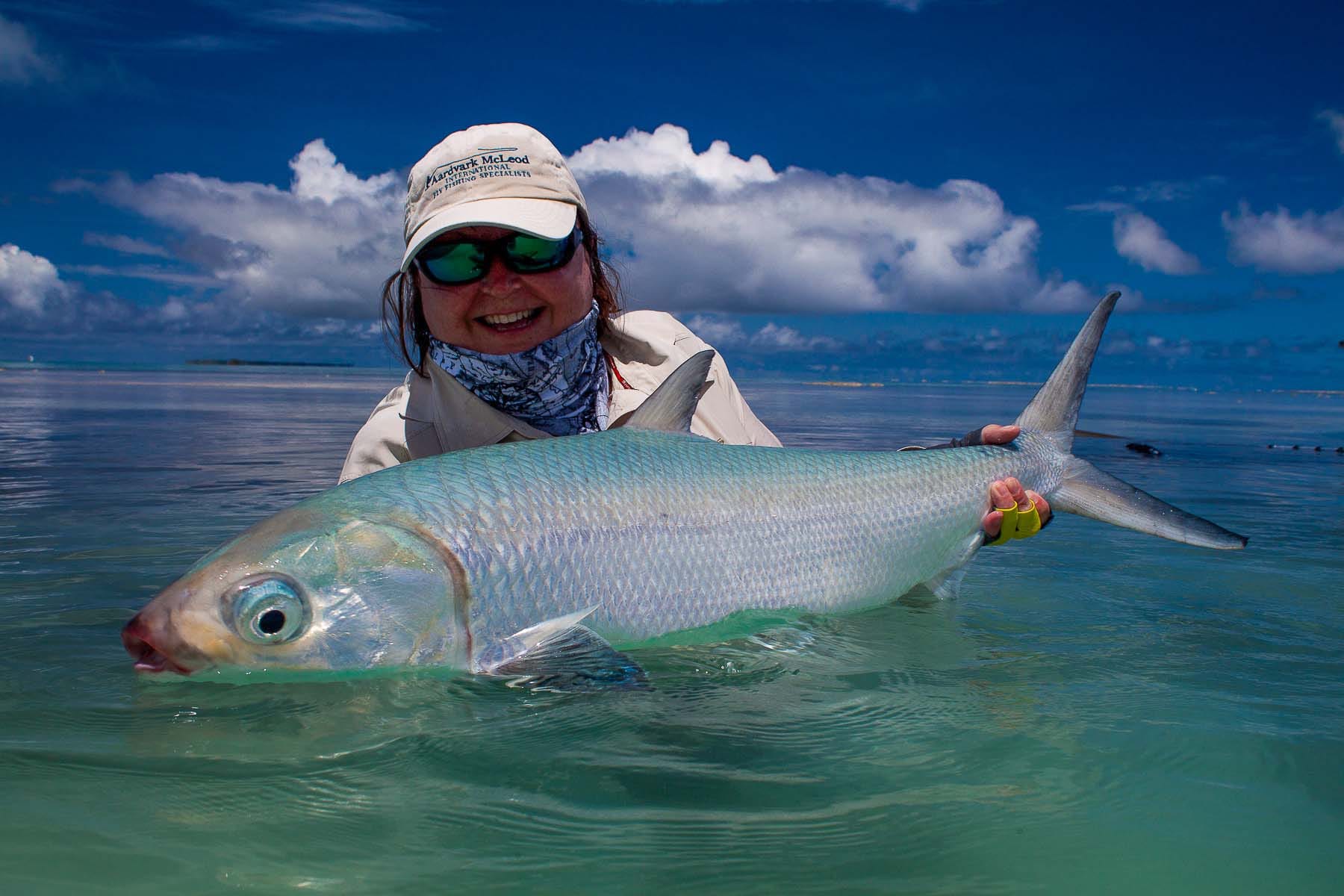 "Your patience shall be rewarded". Don't know how many times I have said that lately when it comes to offshore fishing. Everyone who ventured offshore lately has managed to add a marlin to their bucket list. Not really big fish, 200 to 300 lbs but a lot of drag burning energy none the less. Trent Schloneger and fishing buddies John Kerzan and Craig Bast scored a feisty 250 lb fish. They and everyone else here opted to stay inshore where if you listened closely you could hear the band "Deep Purple" because as of late it has really been "Smoke on the Water."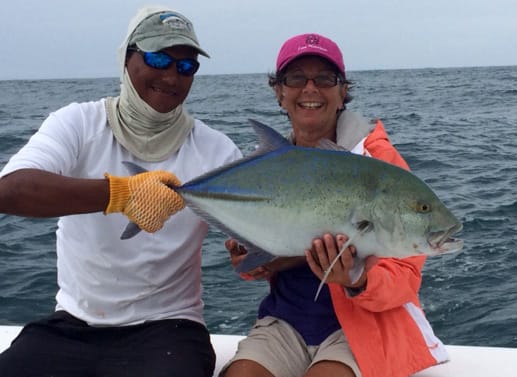 Rick Sands down by himself from Canada boated 30 fish on a day inside including a dozen roosterfish one going 60 lbs, snapper and jacks. Norm and Karen Hart fished nearby waters and every picture tells a story as to how things went for them. – Todd Stanley, Fishing Manager, Crocodile Bay Lodge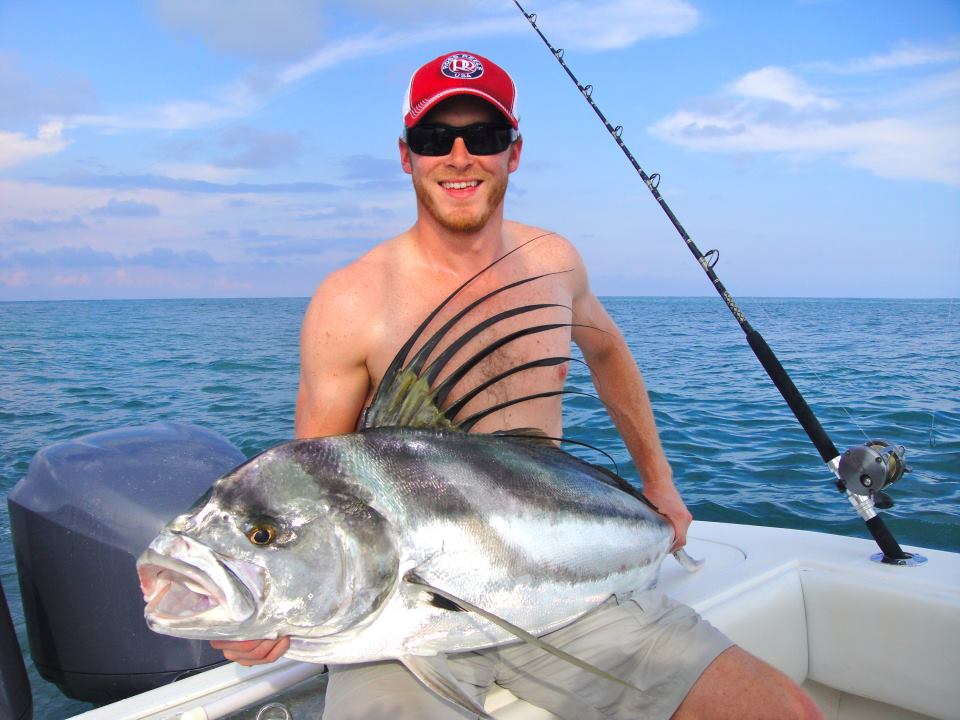 Crocodile Bay Lodge has three distinct fisheries: mangroves and rivers, (the inshore waters of the Golfo Dulce), the nearby sandy beaches and rocky shores, and offshore. The inshore fishery is accessed from flats boats. Prime mangrove and river species are black snook, the largest of the snook family, barracuda, numerous jacks headed by Pacific jack crevelle, mangrove snappers, and various other snappers, corvina (similar to weakfish), and of course roosterfish. Incredibly, several tarpon have recently been caught here, apparently having migrated through the Panama Canal. At Crocodile Bay and for miles north and south of there, the blue water billfish grounds are only a few miles offshore. It is incredibly diverse with sailfish and marlin at the top of the list. The sailfish are plentiful, and some of the largest in the region. The fishing here is complimented by a fleet of 31 boats from 17' flats skiffs to 33' Strikes.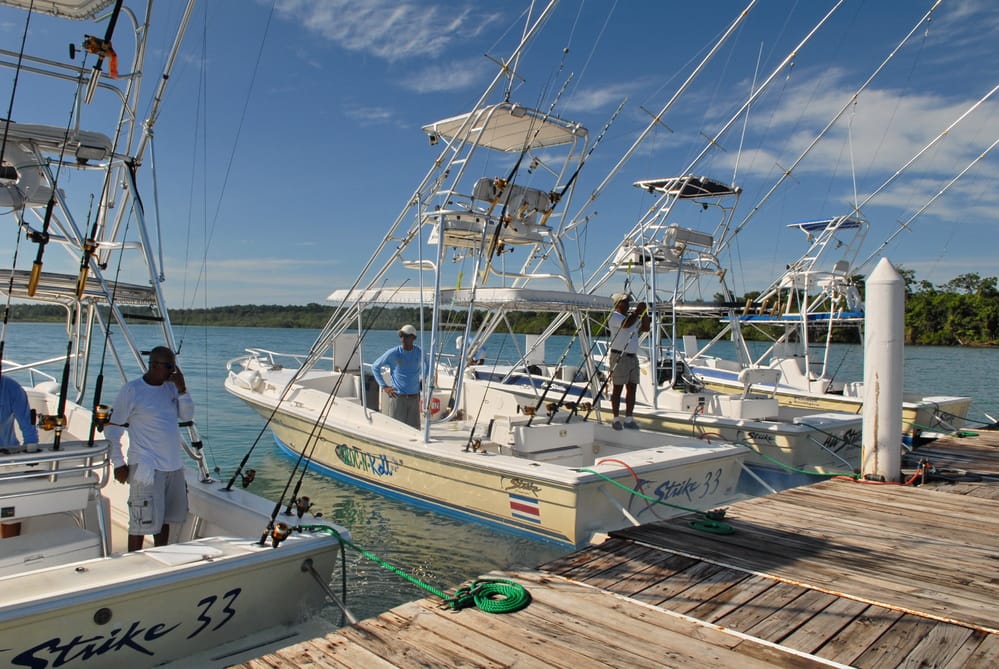 Crocodile Bay Lodge has 34 air-conditioned rooms that are spacious, each having two queen-sized beds and a private deck. Every room is uniquely decorated with the local "Tico" flavour, including hand carved furniture and many have private jacuzzi baths. Chef Pablo Montano provides guests with the finest blend of local and American cuisine, preparing a variety of dishes including fresh fish, chicken, or beef. As the gateway to the Corcovado National Park Wildlife reserve, Crocodile Bay Lodge enjoys some of the finest eco tours in Central America. Along with a host of eco-tours activities include waterfall rappelling, ocean and mangrove kayaking, snorkelling, mountain biking, gold panning, bird watching and trips to the botanical gardens, making it ideal for families.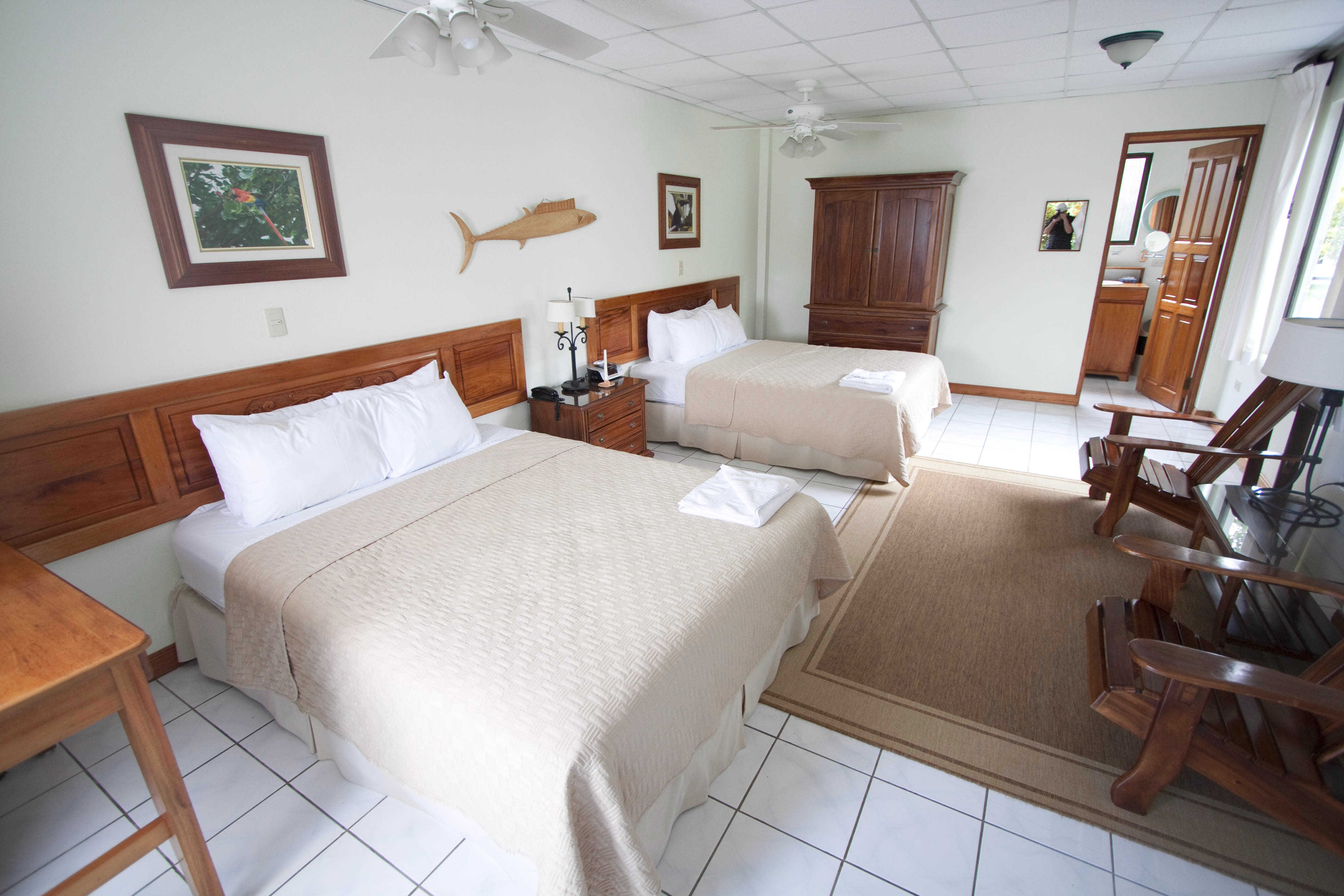 For more details or for current availability, please contact Peter McLeod or call the office on ++44 1980 847389.