Andy Smith has recently returned from Cayo Largo in Cuba, where he hosted a group onto some fantastic fishing. Andy is a casting instructor (www.reelflyfishing.co.uk) and has hosted groups with us for many years. If you are interested in putting a group together then please do contact us as we would be keen to work with you and facilitate accordingly.
Cayo Largo, Cuba – November 2019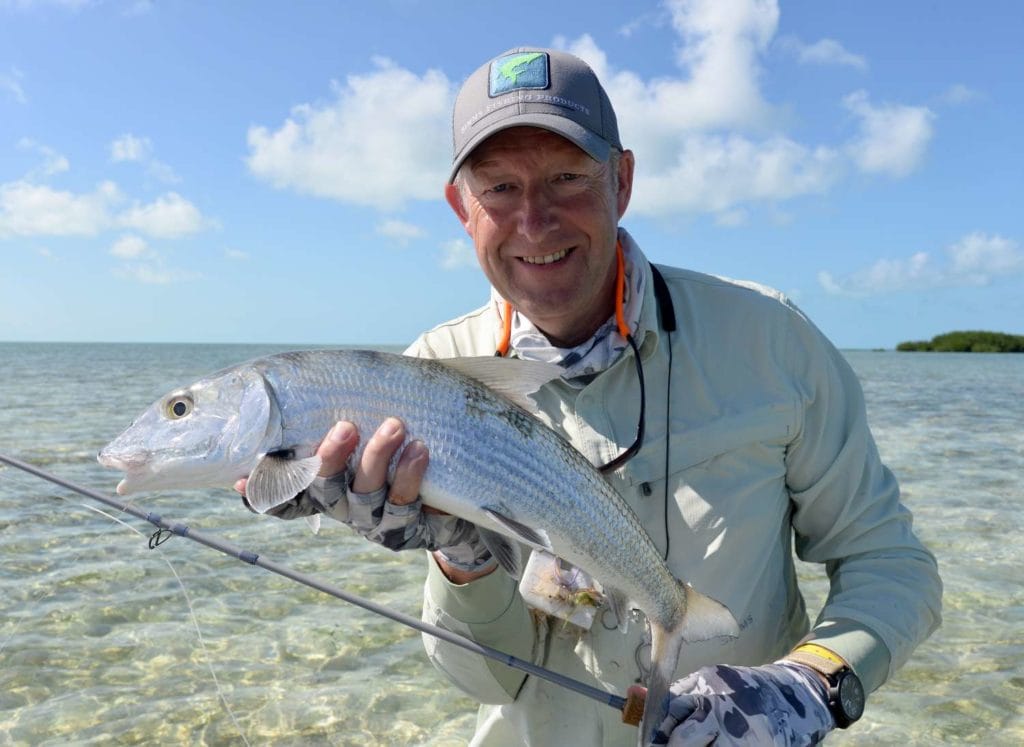 If you have never been to Cuba, let alone gone fishing there, reading about it doesn't even half prepare you for what's in store for. That's not just the fishing! I mean, lets face it, when do you get the chance to experience some of the best saltwater fly fishing there is and with the right trip planning get to experience one of the most fascinating cities in the world; 'Havana'.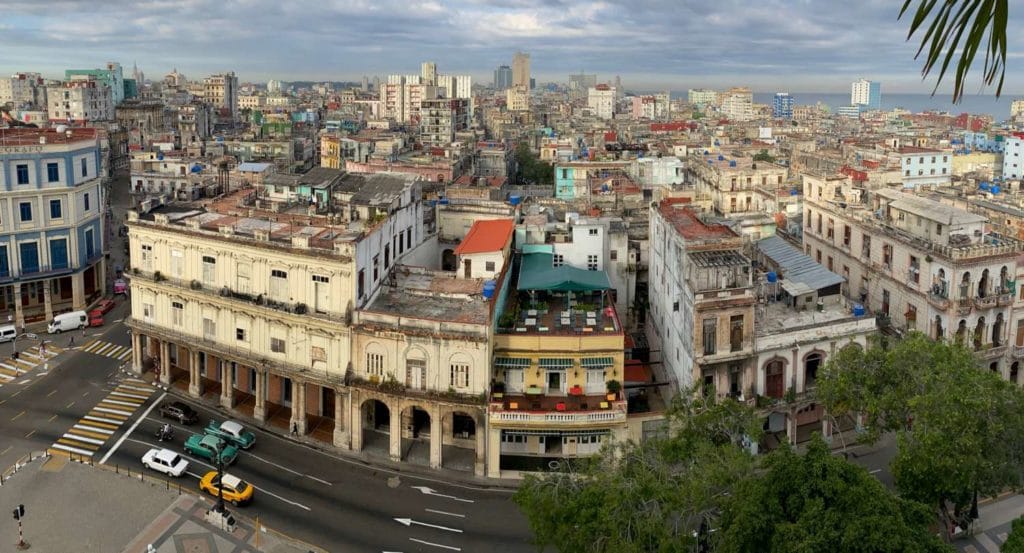 For me it had been five years since my last trip to Cuba and I couldn't wait to lead our group on what I knew would be a real adventure for us all. First stop after the long-haul flight was arriving in Havana early evening and whilst you can, if you want, connect straight through to Cayo Largo for the fishing the very next day, I advise staying over an additional night to take in Havana in all its wonder. Super friendly staff in all the hotels, bars and restaurants, amazing old American cars, culture and history by the bucket load, so what's not to like? Oh and there's RUM, which means cocktails, cocktails and even more cocktails.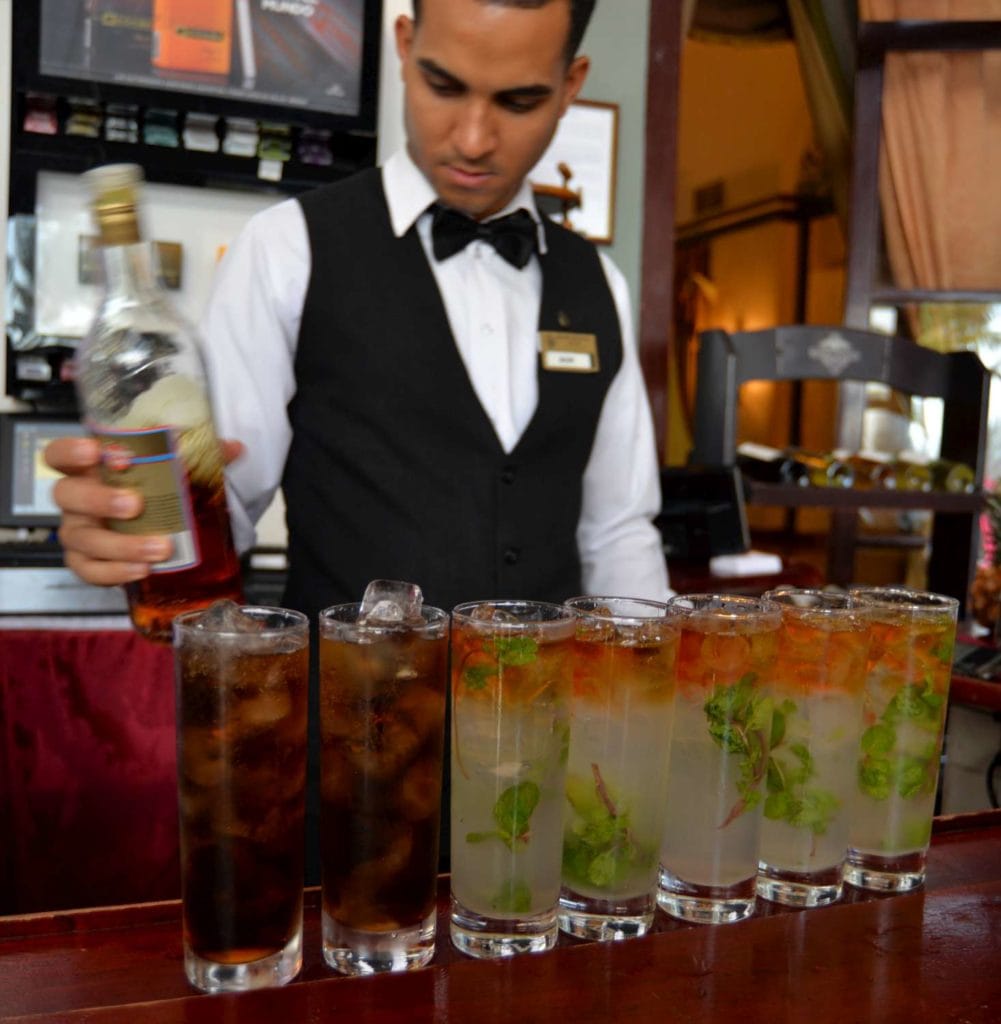 Having indulged ourselves in Havana for the extra day it was off on a domestic flight to Cayo Largo – an island situated about 40 minutes off the coast of mainland Cuba. On arrival at Cayo Largo and waiting around in one of the simplest of baggage halls, you're serenaded by a live band playing Salsa music and everyone has smiles from ear to ear and the whole trip continues to maintain a pretty magical feel to it. After collecting our bags we were whisked off to the hotel to unpack and settle in and most importantly then on to the fishing lodge to meet with the guides, set up everyone's tackle and talk tactics ready for the fishing ahead. The briefing by the head guide "Yosvani" takes on a pretty informative yet relaxed overview of what's to come, what's possible given any weather issues and your chance to say what you prefer to be fishing for.

Principally, as with so many saltwater fishing trips, it's all about catching bonefish and Cayo largo is no exception. However, whilst the various sectors to be fished each day would have bonefish as the headline act so as to speak, there was an insistence by the guides that we set up any if not all our 10 weight rods for tarpon, big barracudas and permit.
With skiffs full of gear to cover every eventuality – that's multiple 8 and 10 weight set ups – the next 6 days were set to become a blast. We were a party of 6, so split into pairs across 3 flats boats with truly excellent guides.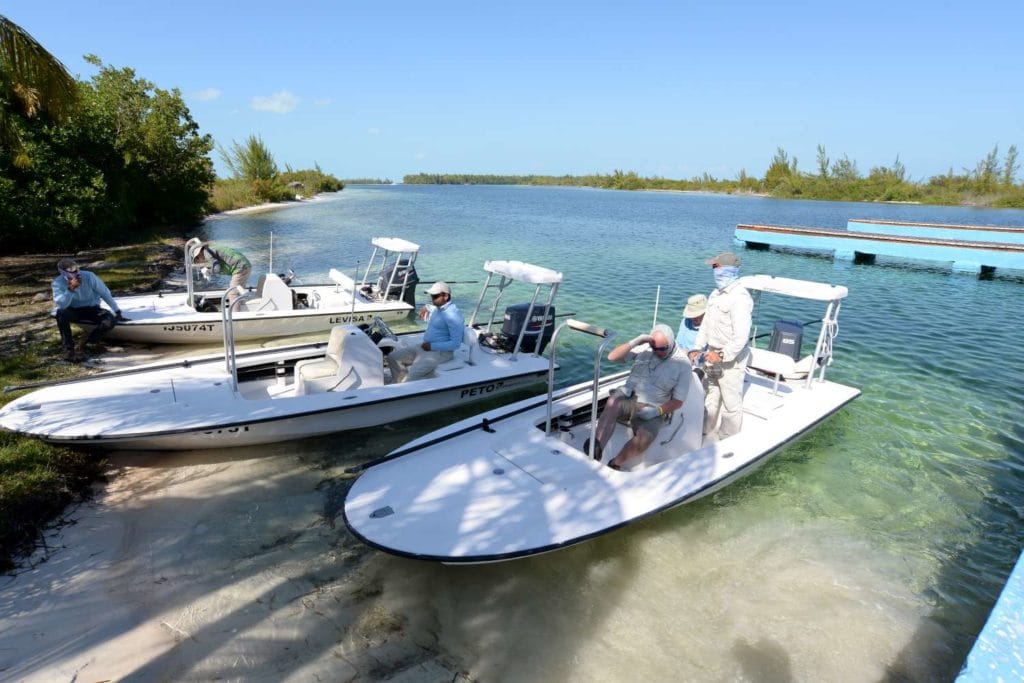 From the very first drift we were into bonefish and whilst my first impression was that the fish were not as plentiful as I had experienced previously on trips to places such Venezuela "some say I've been spoilt", I have to say these bonefish were bigger and brutally powerful. Very few bonefish were caught during the week under the 5lb mark which actually seemed to be the average, but with many being 6 to 7lb, with a fair few at 8 to 10lb and more, the expression 'Screaming Reels" was very much the case. Anyone not having a firm grip on their gear was at serious risk of having it snatched out of their hand and losing the lot over board.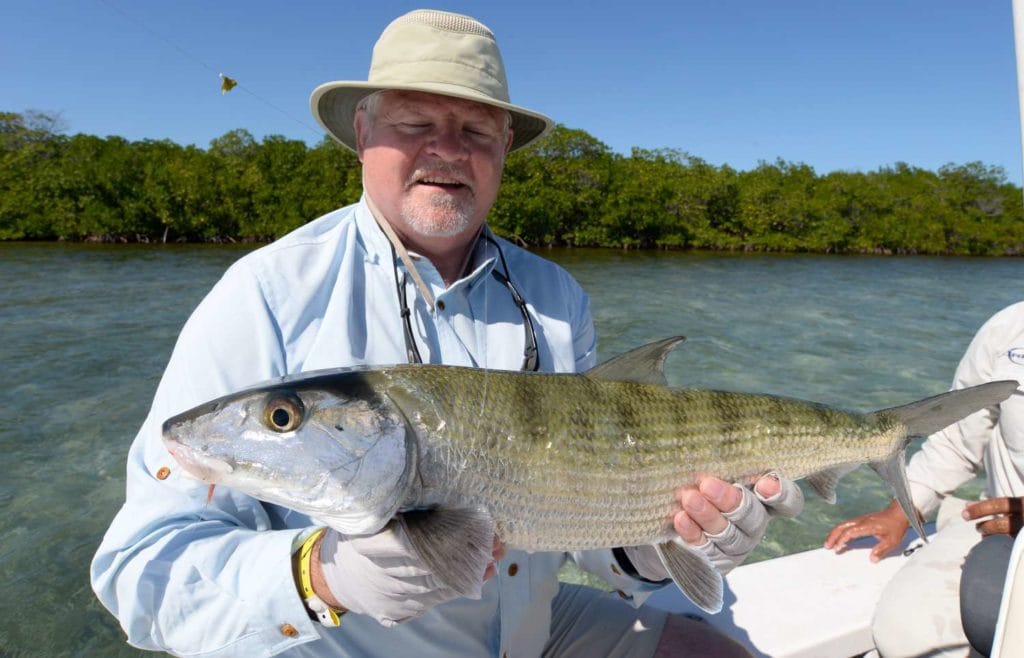 The usual presence of jacks and snapper were a welcome distraction for most, well unless they appeared (as they sometimes did) just at the wrong point to snatch the fly from out of the mouths of a huge bonefish and or permit. I don't think that anyone in the group failed to see and get a chance to cast to permit every single day, and at times there were permit showing up every hour. However, not the easiest of fish to catch, but if permit is your thing you could concentrate on them 100% of the time quite easily at Cayo Largo providing you have a likeminded partner in the boat or take a boat and guide to yourself.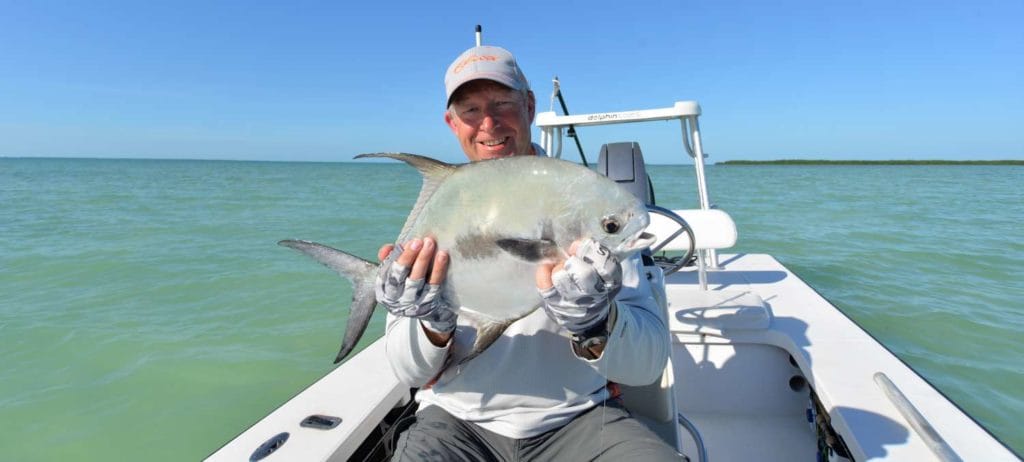 As to be expected in November, the tarpon were the smaller resident fish around the 10 to 40lb mark, but great fun nonetheless (double that size in April/May) and with what seemed to be an endless opportunity to track down and try for 5-foot-long Barracudas the mix of fishing was brilliant. Back to the lodge every day at about 5.00pm for beers and pizza snacks and a chance to relive the days catches and go through the next day's plan. This is also the time to rethink tackle set ups and if needed change things around, so no problem to swap over your fishing partner or even your guide if it's something that will enhance your next day's fishing.
Most days everyone would meet up for lunch together on some secluded island or better still at a beachfront restaurant for freshly grilled fish, shrimp and Lobster. These daily events just simply continued to build a tremendous feeling of camaraderie between us all and made the whole experience of Cuba a true adventure.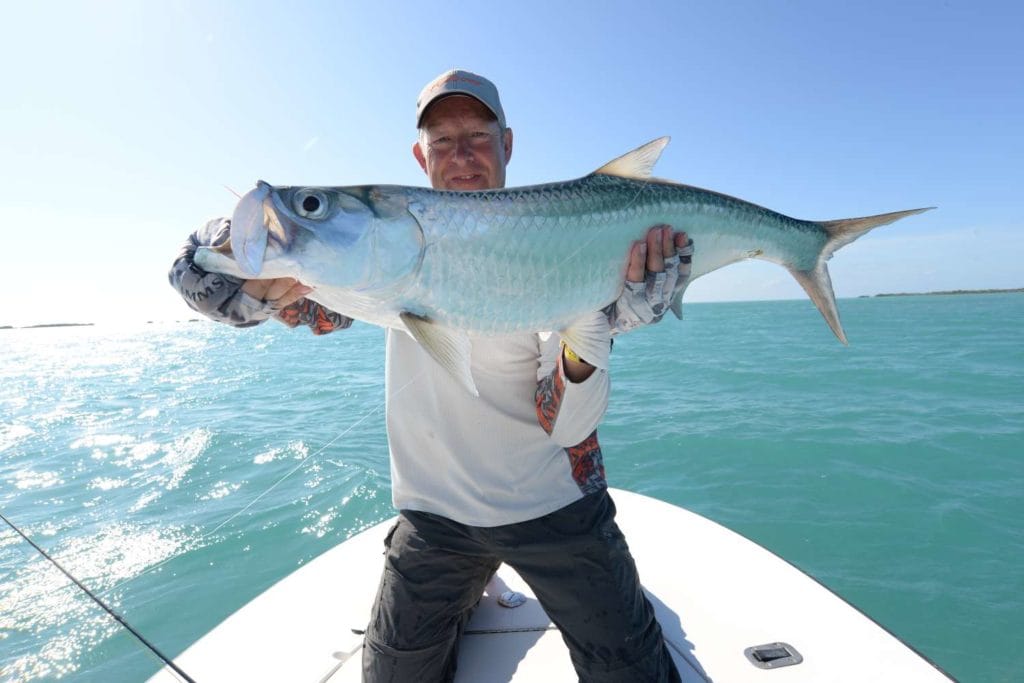 Our 6 days fishing in Cayo Largo produced everything, tarpon, permit, bonefish, jacks, yellow tailed snapper and great friendship within the group.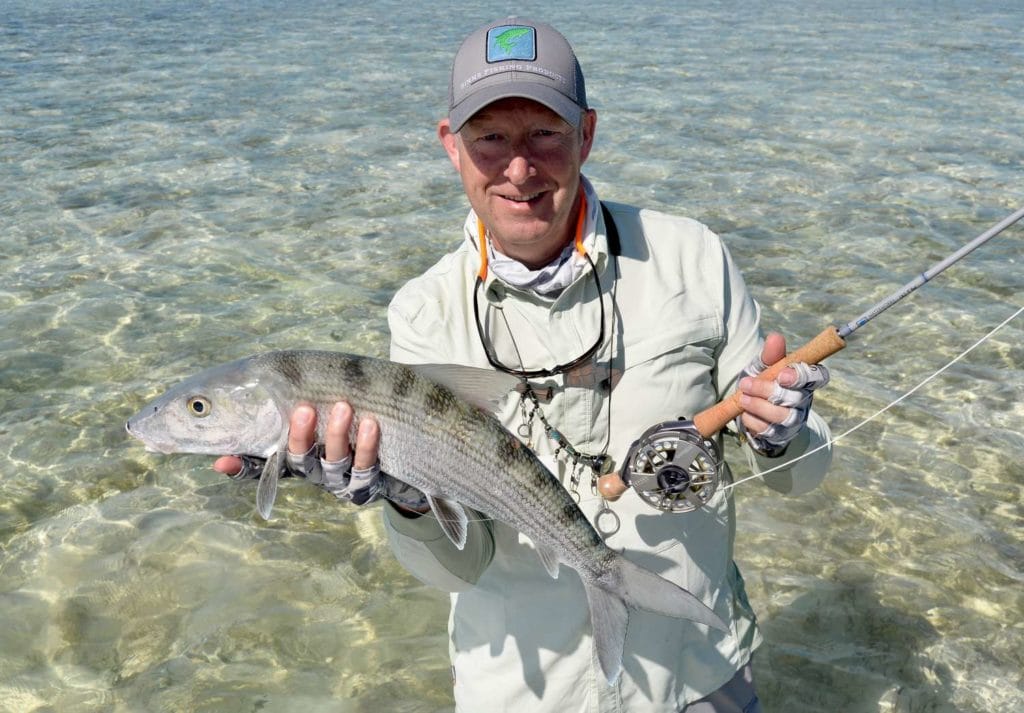 Leaving Cayo Largo and it wasn't all over as there's a second bite at the cherry as it were, as due to indifferent flight scheduling from Cayo Largo it results in another overnight in Havana before the next evening's flight home, so plenty of time to relax, recuperate, sleep and chill out around the hotel pool.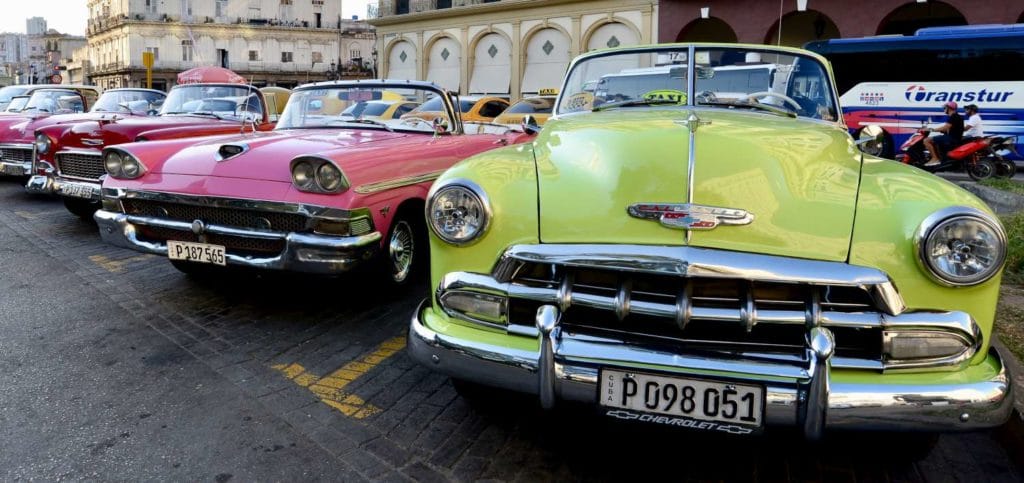 Whatever your level of competence, seriously experienced or new to saltwater fly fishing, a Cuba destination such as my hosted Cayo Largo trip won't fail to impress and no one is left disappointed.
If you would like any further information about Cayo Largo or about hosting a trip, please contact Steffan Jones or call our office on +44(0)1980 847 389