Now is your chance to fish the Zapata National Park on the south coast of Cuba from the yacht Georgiana. three days on a single skiff and three days on a shared skiff.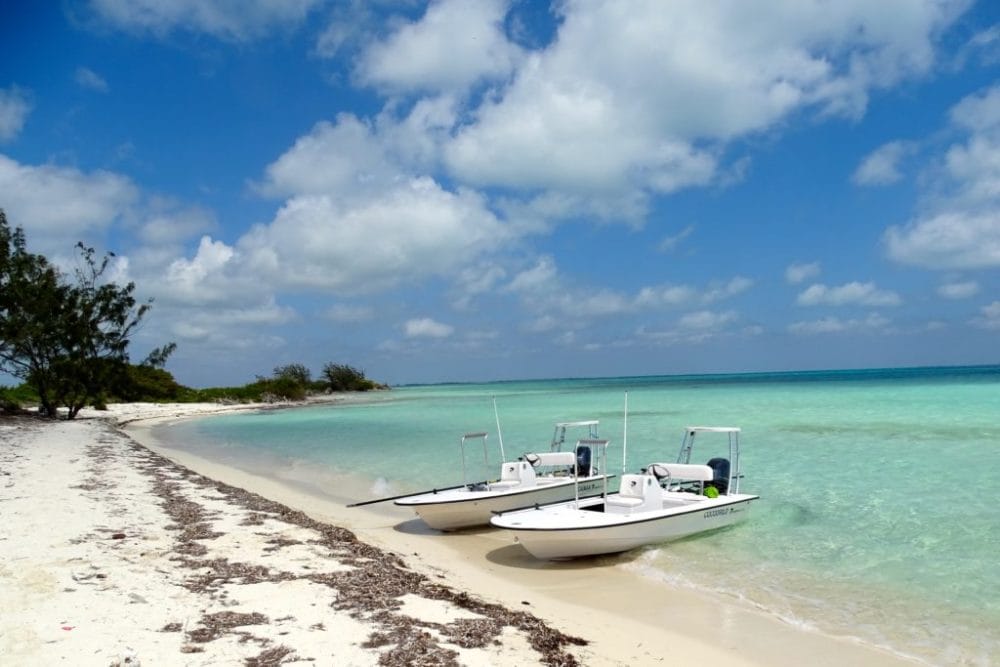 This destination has been part of the Blue Sanctuary project in Cuba since 2015, and has become  a "fly fishing only sanctuary".
While fishing Zapata in Southern Cuba, the live aboard, Georgiana, will be home for the week allowing direct access to the flats and fishing as the tides dictate. The program is based on a 6 days of fishing and accommodates up to 8 anglers.
The skiffs rotate so you can fish 3 days in a single skiff and 3 days in shared skiff. This opportunity gives great flexibility for getting the most out of a fishing trip. The rotation enables you to all experience those areas of the flats that are best fished from a the skinny water flat bottomed single skiffs while in pursuit of bonefish and permit. The deeper hulled Dolphins, conversely, will take you further afield and into deeper water in search of Zapata's very healthy populations of juvenile tarpon.
Availability
October 19 – 26, 2019: 3 places
January 18 – 25, 2020: 5 places
January 25 – Feb 01, 2020: 8 places
If you would like more information please contact Peter McLeod or call us on ++44 1980 847389. Alternatively click HERE if you would like us to contact you.