A NEW LEVEL OF LUXURY IN JARDINES DE LA REINA
It has been an initiative of Avalon over the last decade to ensure the comfort of their guests and the luxury of the experiences in Jardines de la Reina by continually upgrading their yachts. In 2019, they released the Jardines Avalon III at 160 feet with the most updated amenities and highest level of comfort with 15 cabins and an incredible cruising ability. This vessel has set the standard for their newest project to be released in August 2020, the NEW LA TORTUGA.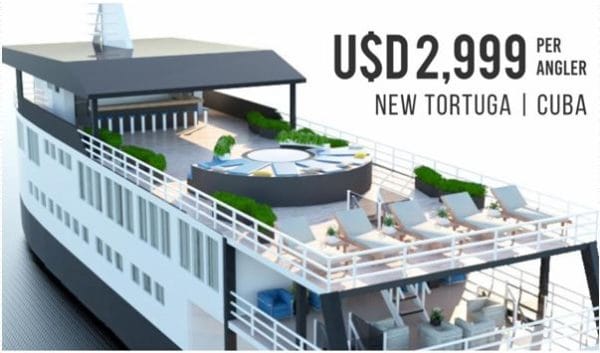 The former La Tortuga developed a strong following as THE floating hotel in Jardines de la Reina. Many anglers, divers, and eco adventurers have called this special place home for weeks on end, enjoying the classic comforts of this Cuban vessel. Now, with an increased demand for updates and higher levels of comfort and service, Avalon has invested in a massive improvement in building a New La Tortuga from the hull up.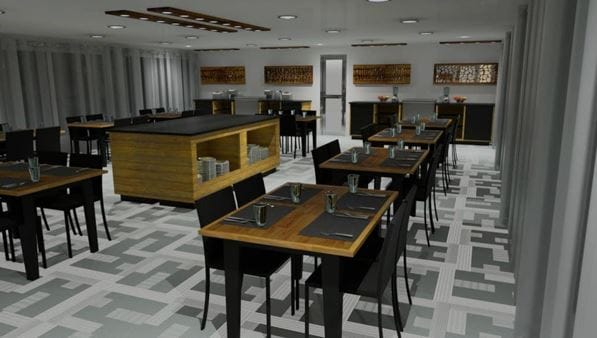 This amazing 180 foot vessel will be permanently moored in Jardines de la Reina and will feature 20 staterooms, a spacious lounge, a modern dining room, and a sun deck to enjoy every aspect of the Gardens of the Queen. Each room will include personalized air conditioning and heating controls, ample storage space, and convertible double beds.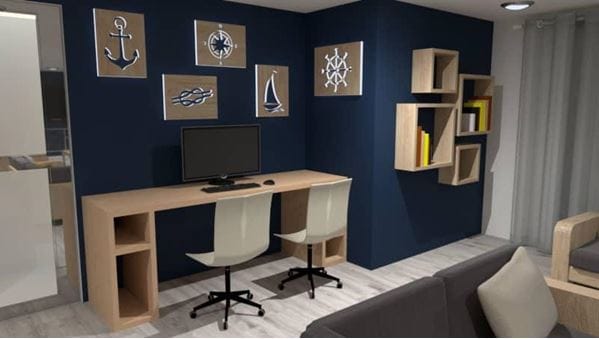 The New Tortuga will be the perfect base of operations for your week of fly fishing, diving, eco adventuring, and experiencing the pristine nature of Jardines de la Reina through your conservation workshop program.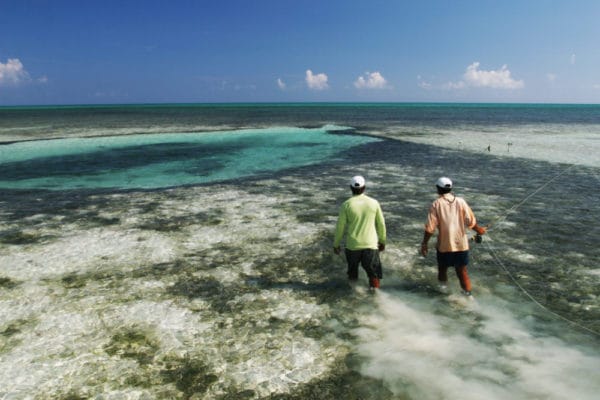 The helm deck includes four suites with balconies as well as a delightful jacuzzi and sun deck to enjoy the incredible views. The upper deck includes eight double rooms with private bathrooms as well as a lovely dining area and rear patio. The main deck includes another eight double rooms, a comfortable lounge area with large couches and areas to relax. This is the main entrance area to the yacht and features a massive rear deck and platform to keep all of your gear organized and access easy. The lower deck is where the crew resides along with the engine room powering this incredible vessel.
INTRODUCTORY DISCOUNTED RATES – US$ 2,990 PER ANGLER, this offer is valid for anglers traveling from August 1st, 2020 to March 6th, 2021
GROUPS DEAL: 5 PAYING ANGLERS + 1 FREE HOST, CURRENT AVAILABILITY:
AUGUST 15-22, 2020 (NEW MOON)
AUGUST 22-29, 2020
SEPTEMBER 05-12, 2020
SEPTEMBER 19-26, 2020 (NEW MOON)
OCTOBER 10-17, 2020
OCTOBER 31-NOVEMBER 07, 2020
NOVEMBER 21-28, 2020
DECEMBER 05-12, 2020
DECEMBER 12-19, 2020 (NEW MOON)
JANUARY 09-16, 20201
JANUARY 16-23, 2021
FEBRUARY 13-20, 2021
FEBRUARY 20-27, 2021
RATES INCLUDE
– Reception at the Camaguey or Cayo Coco airport and group transfer to Jucaro port (round trip)
– Ferry transfer from Jucaro port to New Tortuga in Jardines de la Reina (round trip)
– 7 nights on New Tortuga; 6 days on full board basis;
– 5 1/2 days of fishing
– An immersive experience in participating in a sustainable conservation and fishing workshop with instruction by local Cuban guides and discussions with Cuban marine biologists. This qualifies your trip for legal travel as a US citizen. Read more about the Blue Sanctuary conservation program here: www.bluesanctuary.org
RATES DO NOT INCLUDE
– Transfers from other airports (can be booked at a supplement)
– International flights
– Tips, personal expense; and drinks other than stated above.
MANDATORY SUPPLEMENTS:
– Open bar fee: US$ 200 per person/week (to be included at your invoice)
– Conservation fee per angler: US$ 100 (to be included at your invoice)
If you would like more information please contact Peter McLeod or call us on +(44) 1980 847389. Alternatively click HERE if you would like us to contact you.