If you are fishing Zapata in Southern Cuba, the live aboard, Georgiana, will be home for the week allowing direct access to the flats, fishing as the tides dictate. Zapata fishes 8 rods to the week, between 6 skiffs. The skiffs rotate so you can fish 3 days in a single skiff and 3 days in shared skiff. The rotation enables you to all experience those areas of the flats that are best fished from a the skinny water flat bottomed single skiffs while in pursuit of bonefish and permit. The deeper hulled Dolphins, conversely, will take you further afield and into deeper water in search of Zapata's very healthy populations of juvenile tarpon.
Make no mistake, affordable is not equal to a lesser quality of fishing. In just three seasons, Zapata and Georgiana Yacht have become one of the most sought after destinations in Cuba by saltwater anglers looking for a mix of species. From bonefish to huge cubera snappers, Zapata has it al. Grand Slams are not an uncommon occurance as the three grand slam species of the salt are heavily present: bonefish, tarpon and permit. Remember that Zapata us the ONLY operation in Cuba, and probably one of the few in the world, that you fish sharing the week between double and single skiffs – meaning that you have 3 days to pursue your treasure on your own.
Want to be part of the experience? Check spaces and weeks for this season.
• Feb 16-23, 2019 (Cancellation-Super Last Minute Deal-2 spots)
• May 19-25, 2019 (2 spots- US$4.990 per angler)
• Jun 29-Jul 06, 2019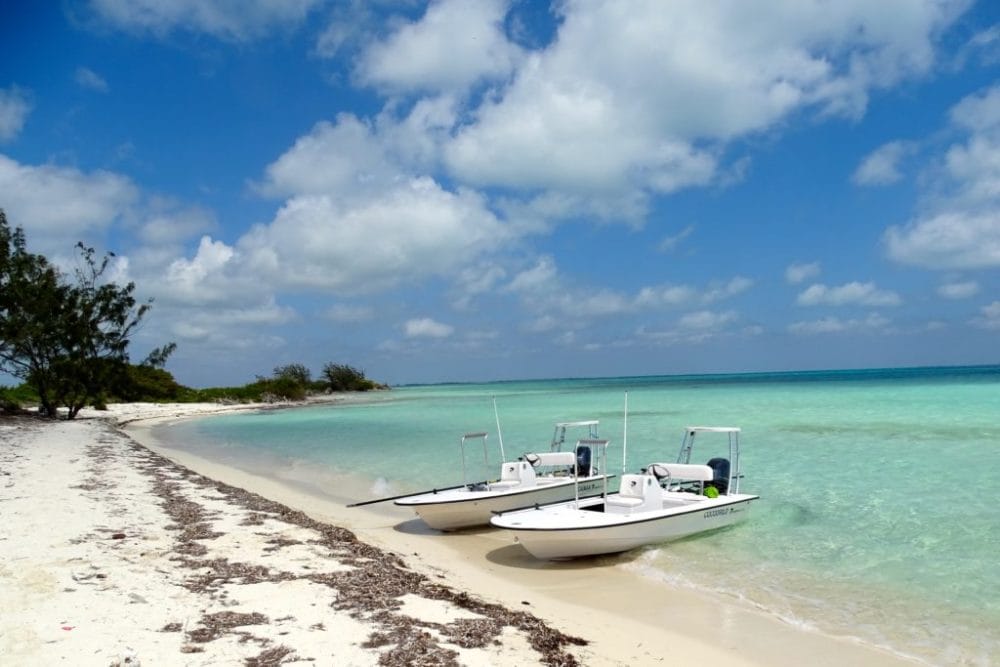 Years ago it was inconceivable to the people living in the Zapata Swamp that they would one day stop using the forest here to make charcoal, extract precious wood or hunt crocodile and deer. In fact the San Lázaro Channel that you use to get to Georgiana, your live aboard for the week, was one of the channels they used to bring the charcoal from the island to the sea. In 2000, UNESCO declared the wetlands, which occupy the entire Zapata peninsula and surrounding areas, a biosphere reserve and it remains one of the least populated areas in Cuba. In 2001 the Ramsar Convention included it on its list of wetlands of international importance as its 6,500 square miles of wilderness and supports an amazing 175 species of birds, 31 species of reptiles and over 1000 species of invertebrates, the majority of which are indigenous.
If you would like more information please contact Peter McLeod or Steffan Jones or call us on ++44 1980 847389. Alternatively click HERE if you would like us to contact you.