"Tarpon at 2 o´clock, 25 meters, back cast now! Too short.. five meters more, cast again, fast. Good, let it sink…now strip, strip…RING, it is my alarm clock. It is 7 o´clock and time to wake up and go to work. I open the curtains. I see plenty of snow and everything is frozen". Time to head Cuba!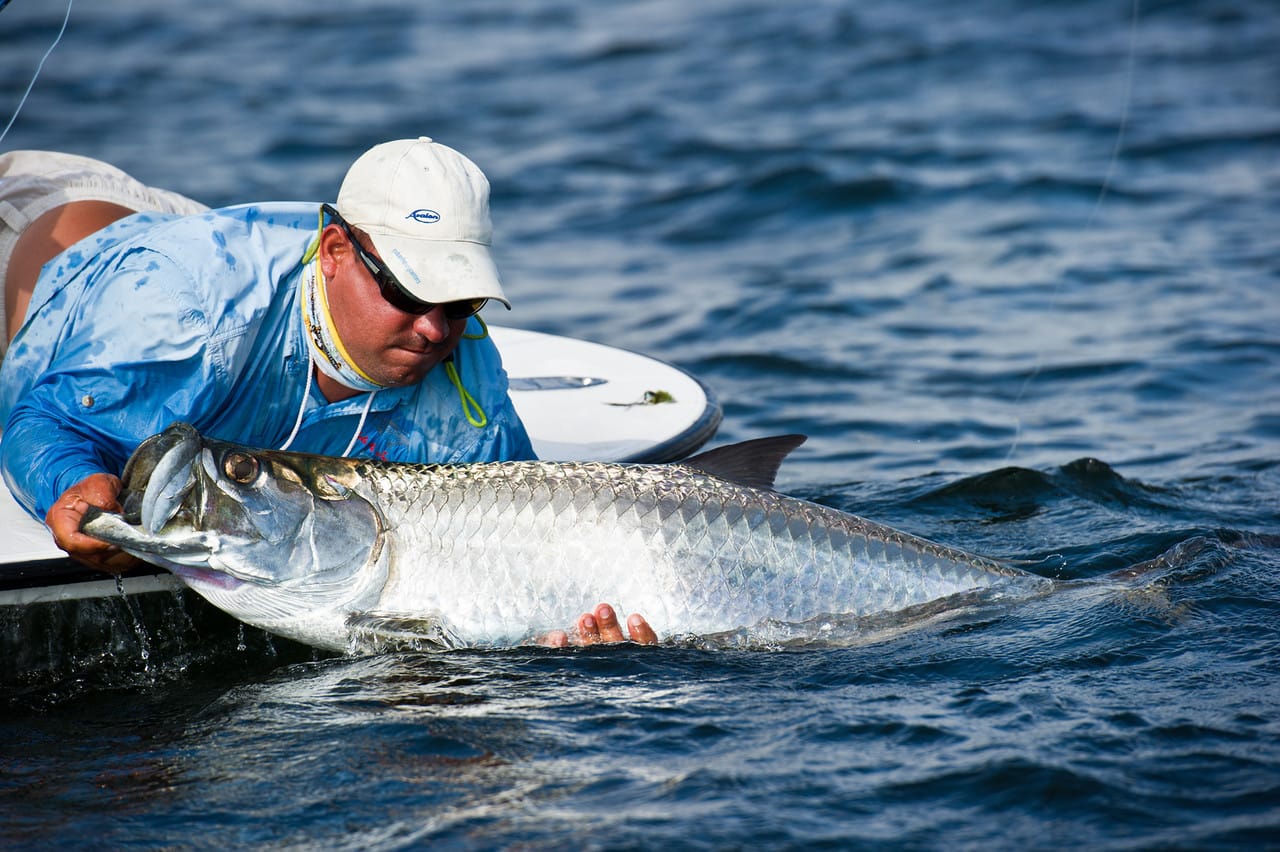 The fishing area at the Isle of Youth is large, some 130 km reaching as far as Cayo Largo`s western flats. We fished some part of it about, 100 km from zone 1 towards Cayo Campo, also known as Monkey Island in the south. Over the course of the week our band fished three days in the north and three days in south. Every day we saw new flats and lagoons. There are some excellent outer flats in zone 1 and 2. They are some distance away and take some 1 ½ hours to get there. The Southern area is different; there are more channels, hard sandy flats, mangrove islets and it gives more protection from wind.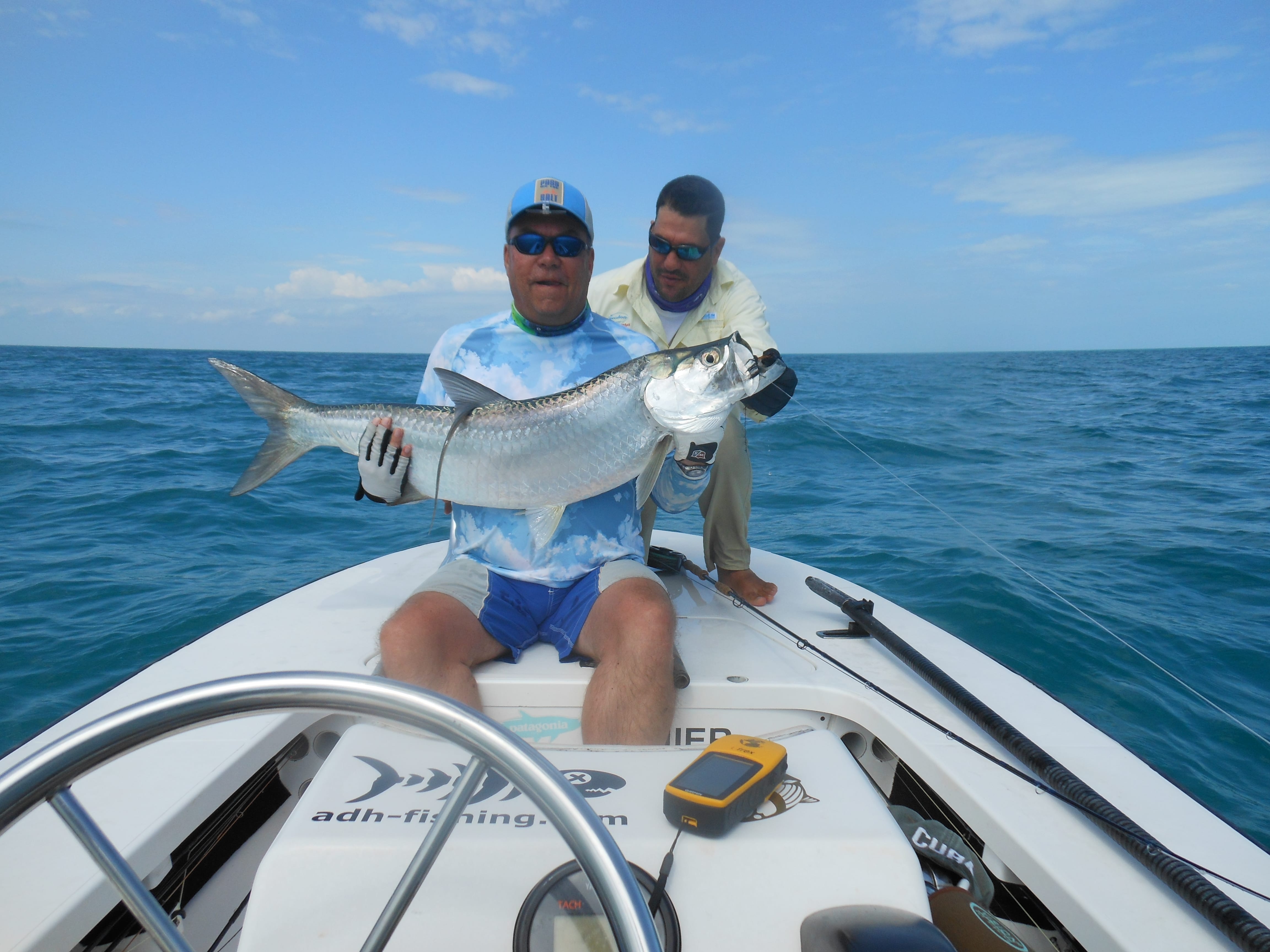 As the Isle of Youth is famous as a 'big tarpon' destination our fishing focused mostly on big tarpon although we were also looking for permit. We hooked 23 target fish and the largest tarpon was about 75 lbs. We encountered permit on the outside flats at zone 1 and 2 and some inside flats. We saw them always when we were haunting at them. A few times we saw big school of permit with some pushing over 30 lbs. Sadly the permit were not co-operative as is normal. It is always a huge achievement to catch a permit.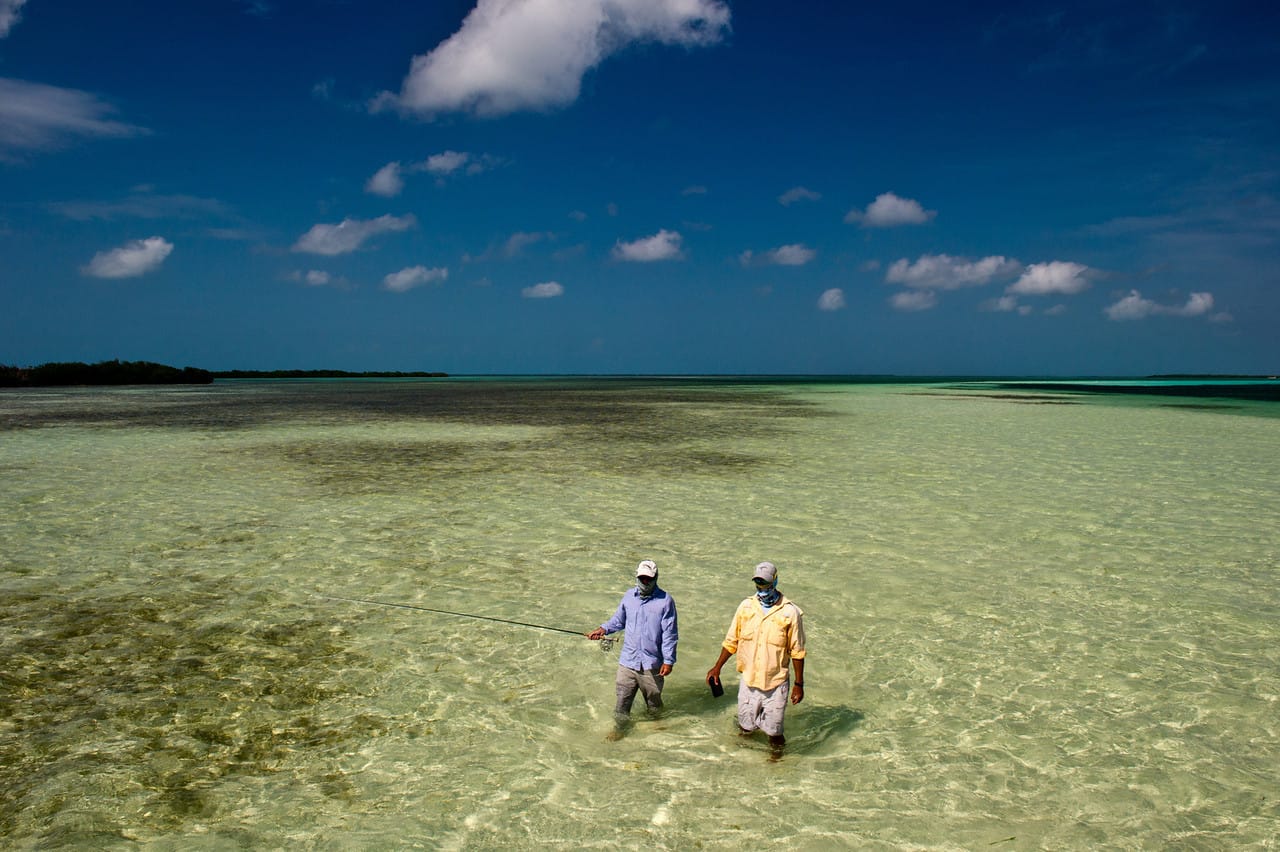 Accommodation at the Hotel El Rancho is single rooms with air conditioning. The hotel was modest but fullfilled our basic needs in every well. The staff were polite and the food was excellent all the time. Another option to fish this area is the liveaboard mothership La Perola that has capacity for six. Fishing is always near the boat and you can fish the best times and tides with more fishing time instead of running to the flats in a boat.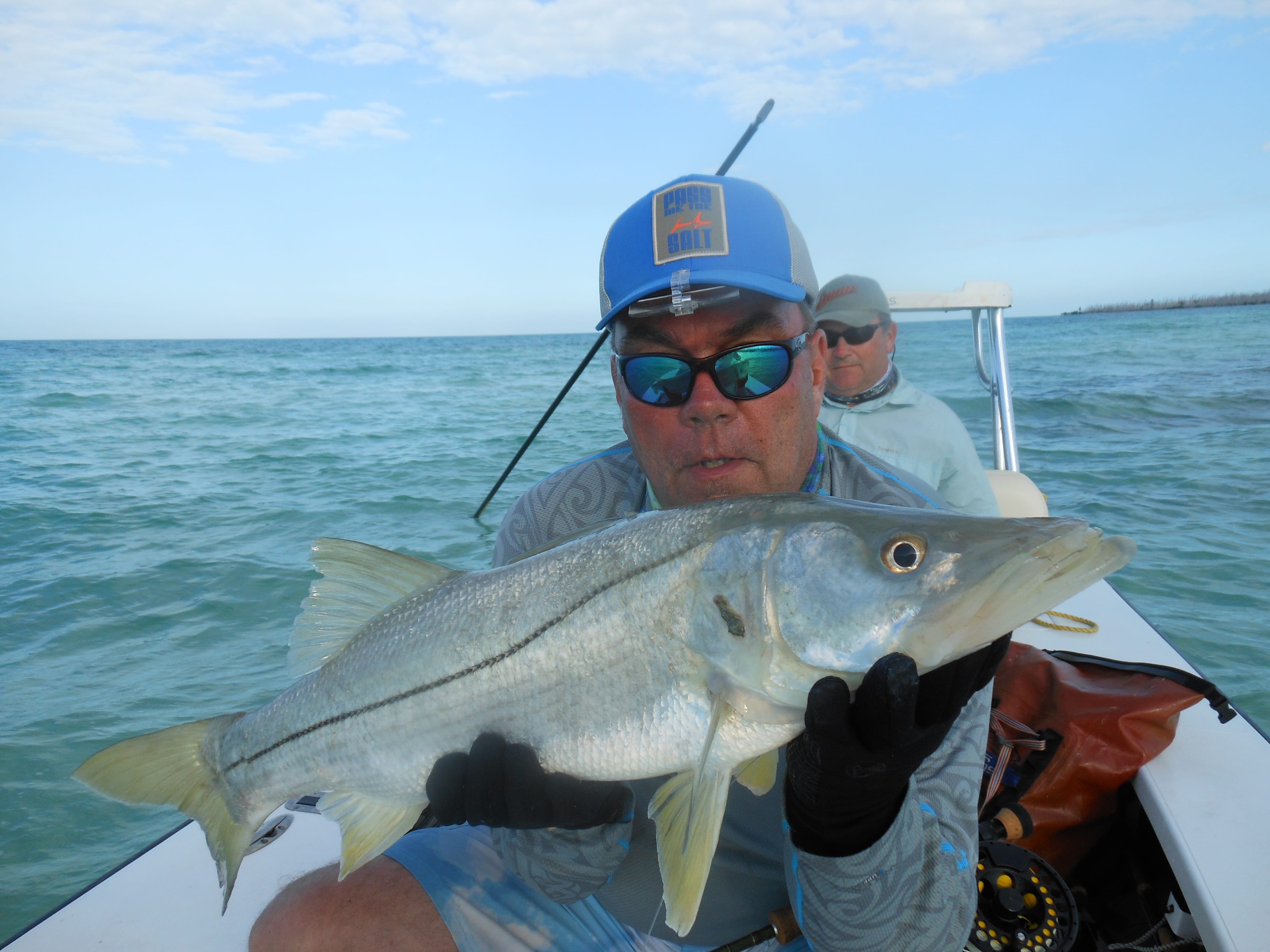 Many talk about rods when it comes to tarpon fishing but often forget fly lines. In tarpon fishing you will need different options such as: fast sinking lines (e.g. Rio Leviathan 500gr 26 ft sink tip is one good option), intermediate line (e.g. Airflo GT). For tarpon fishing in this area using intermediate and fast sinking lines will increase your chances, but you should always have a floating line as well. I had a possibility to test a new Vision Merisuola line which comes to the shops in autumn 2016. This line has 12,8 meters long front taper and it was excellent. It suited well casting at long distances and roll casting in very tight mangrove channels. I can recommend all those lines and they all are very easy to cast. Generally speaking don´t underestimate casting, it can be challenging in these circumstances. You have to cast fast, sometimes in high winds, between in big waves and being able to backhand cast is very beneficial.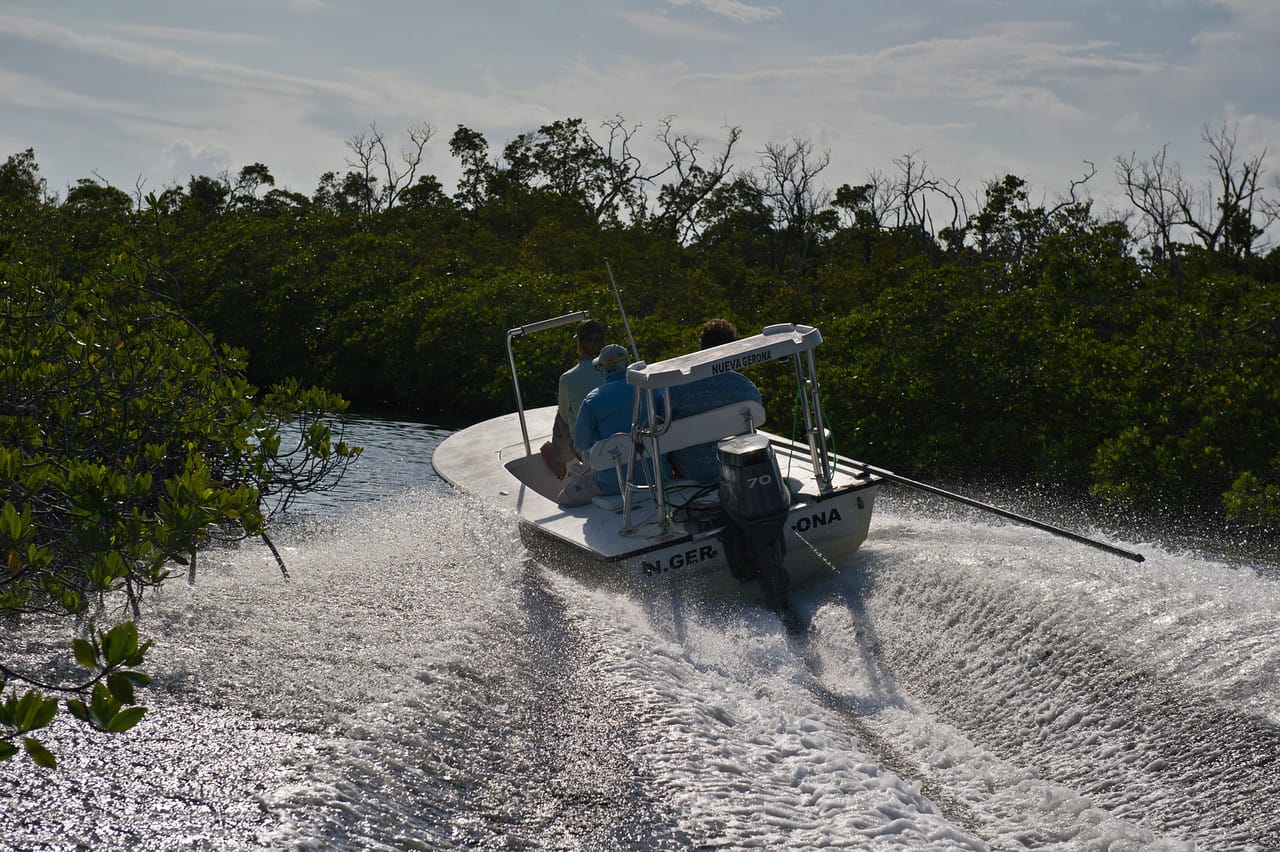 I have few tips about equipment. Rods for bonefish and permit should be #8-9 and a #10-11 rod with floating line for baby tarpon, snook, jacks, barracuda etc. It is best to have two rods #11-12 for bigger tarpon. You don´t have to buy sw-rods because modern pike rods (ex.Vision Big Daddy #10) has plenty of power to handle saltwater species as well. Saltwater reels (with full rim) and a good and reliable brake system and enough backing, 200 meter should be enough.(Vision XLB 4,5 was nice reel for bigger rods) Tippets; 2 ½  meters of 80 or 100 lbs tippet worked for tarpon and 3 ½ meter tippet of 0,33mm Seaguar fluorocarbon for bonefish and permit.
Some top tips from our trip:
-Tarpon flies; purple death works always and green, yellow, orange and black and their combination were the best.
– Always use top quality hooks for tarpon (e.g. Gamakatsu, Owner, Aki)
– Take two pairs of good sunglasses, one with low light lenses.
– Always remember to apply sun tan lotion, also in your ears and protect your lips
-Sun block, higher than SPF 30
– Hook sharpening tool, hooks need to be razor sharp for tarpon
– Always check your knots
– There are no cigars available on the Isle of Youth, so pick some up in Havana
– The wind can always be a big risk in that area, so make sure you are prepared
– Everything moves very slowly in Cuba
– Using mobile phone can be very expensive in Cuba
For more information on the Isle of Youthor any of our Cuban operations including the latest availability please contact us or call +44 (0)1980 847389 for details.