The North Coast of Cuba is known for its excellent tarpon fishing and in particular it's a prolific hunting ground for the largest migratory fish. One operation in particular leads the way and that is Cayo Santa Maria. Fishing for tarpon here is world class, fish from 10 to 40 lbs are present all year round and migratory fish up to 100 lbs+ start to show up in great numbers from March onwards. As well as tarpon the fishing for big snapper and jack on the fly provides additional species variation. With the Bahamas Channel in the near vicinity, the bluewater fishing offers good possibilities for wahoo, dorado and tuna.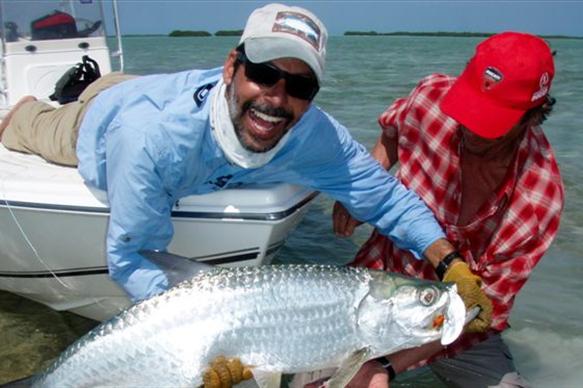 Tarpon are numerous in the area from March through August, which are found in very clearly determined spots. There are many canals through which great numbers of tarpon come and go to the open sea. There are many bay areas perfect for fly fishing, with deeper water to 20 feet. Often times fish are sighted rolling in schools with skiffs positioning themselves ahead for interception casts.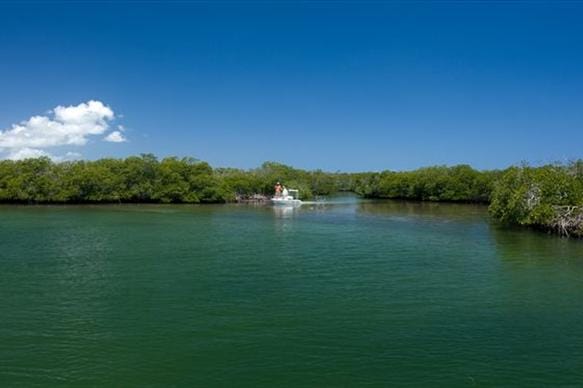 The fishery exhibits wide flat areas of 3 to 6 ft depth where tarpon are easy to spot due to the crystal clear water. For bonefish, there are huge areas of flats and mangrove vegetation to be fished on boat or by wading. The region abounds in permit in deeper water called floaters, some of them weighing up to 40 pounds. The average weight ranges from 25 to 30 pounds. All varieties of flats fish exist in the Gardens of the King, however, it is tarpon that make this area famous for fly fishing.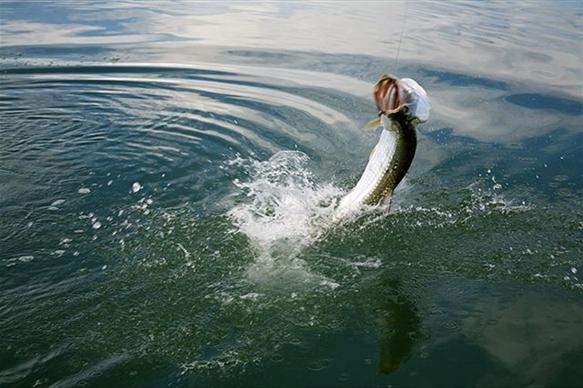 Resident tarpon are present all year long ranging in size from 10 – 80 pounds. At the beginning or March, the Gardens of the King begin to see the larger migratory tarpon and they continue to be present into August. These fish can be in excess of 150 pounds, and are a true test of a fly angler's skills.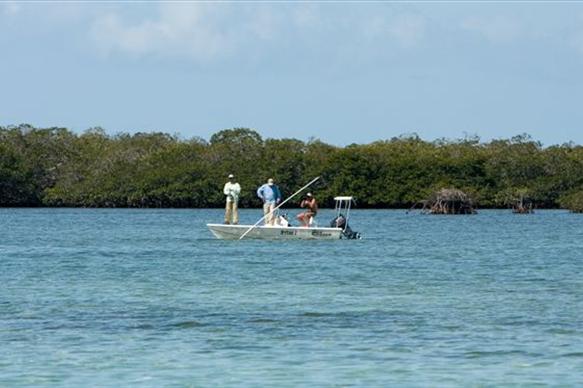 Since the operation was moved from Las Brujas to the 5 star Iberostar Ensenachos a considerably high level of comfort has moved it to the next level. Its secluded setting, immaculate surroundings and luxury facilities make it an ideal choice for families and couples. The excellent on site facilities include Italian, Japanese, international and Mediterranean a la carte restaurants as well as a steak house restaurant alongside the excellent spa facilities.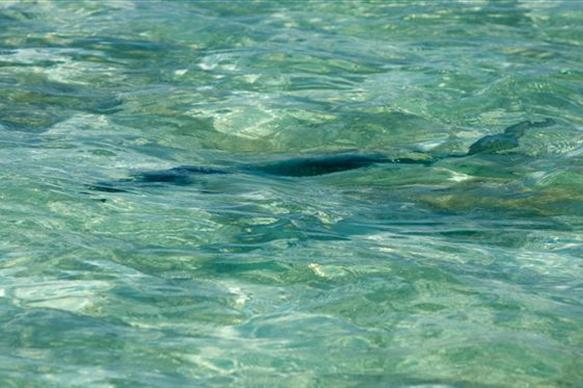 If you are looking for some prime tarpon fishing next summer then there is a limited number of skiffs left in May:
27 April – 5 May: 1 Skiff, US$5,320 per rod on a shared skiff basis
11 – 18 May: 2 Skiffs, US$5,320 per rod on a shared skiff basis
Supplements
Single fishing skiff: US$ 4,000 split in two anglers or US$ 2,000 for single anglers.
SGL Room Resort Upgrade : US$ 500 p.p. (both anglers need to paid)
Grand Villa Resort Upgrade: US$ 400 p.p (upgrade to DBL Grand Villa Room)
Transfer from Habana for groups of 1-4 anglers: US$ 250 p.p