Liveaboard fishing operations are unique; there is something very special about spending a week on a boat. As you step aboard, you leave your normal world behind. For the next week, life revolves around nothing but tides, tactics, fishing tackle, camaraderie, serious fly fishing. At days end, you have stunning sunsets and starry skies. A few hours to do nothing more than listen to music, eat, drink and talk about fishing. Not much can beat being rocked to sleep with the sound of waves on the hull.
Cuba; Jardines Avalon 1, Cayo Largo
Cayo Largo is a premier saltwater flats fishery famous for grand slams and amazing permit fishing. Since 2004, over 500 grand slams have been landed making it one of the most sought after and exclusive fisheries. Accessing these flats, Jardines Avalon 1, a 10 berth mothership, will be home for anglers. With a maximum of 6 skiffs in the week anglers can make the very most of this prolific fishery. Jardines Avalon 1 has queen sized beds, hot tub and comfortable lounge in which to relax after a day out on the flats. You will board Jardines Avalon 1 from Zapesca, 3 hours south of Havana. From there, you will motor to, and back from Cayo Largo.
If you would like more information please contact Peter McLeod or call us on ++44 1980 847389.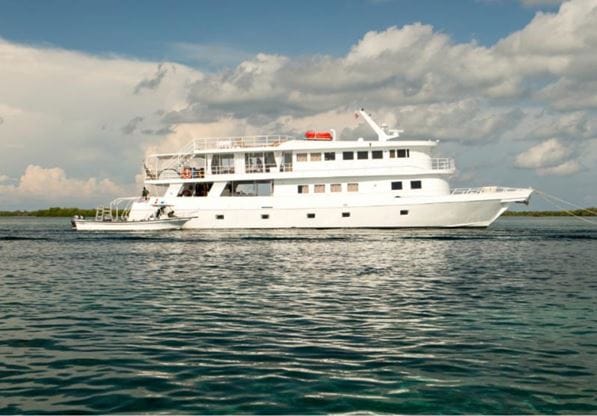 Seychelles; Maya's Dugong, Providence
A true adventure; accessing one of last few truly remote fly fishing outposts. Providence Atoll consists of two Islands, Providence North and Cerf Island. These are surrounded and separated by vast sandbanks, flats and channels offering adventurous anglers a diverse array of fishing scenarios. At 55 km long and 14 km wide, with 345 square km of fishing, a liveaboard is your only option. Providence offers a unique opportunity to wade for miles on open turtle grass flats. Giant trevally, bumphead parrotfish and pretty much every saltwater species you might wish to tangle with. The Maya's Dugong is rustic and can accommodate up to 12 fly fishermen, four guides and 14 crew. With her ability to store and transport four tender boats on her spacious aft deck, overall size and high fuel storage capacity, Maya's Dugong is ideally suited for this pristine and remote atoll.
If you would like more information please contact Peter McLeod or call us on ++44 1980 847389.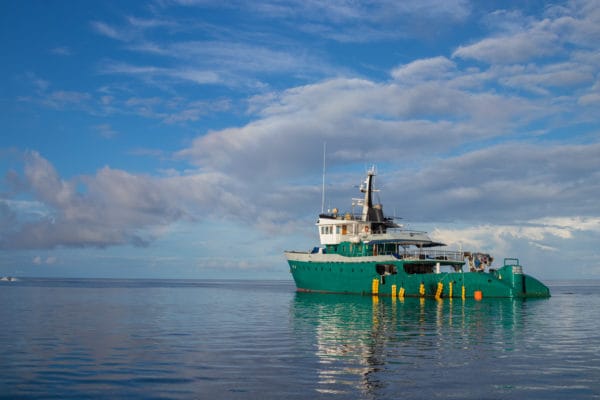 USA; Outpost, Louisiana
Have you ever wanted to go and chase redfish, black drum, jack crevalle and sheepshead in the Louisiana marshes? For a long time now we have been searching for the right operation to chase these species which has materialised in the form of the Eleven Experience Outpost Mothership. It has always been a challenge to coordinate guides, accommodation and transport in this area, but now we can offer the entire package right on the water. The 61' Hatteras Outpost mothership takes the live-aboard lifestyle to a new level, and while being out on the flats always takes top billing, you can hang-out, relax, eat, drink, sleep in unmatched Eleven Experience comfort and style. And the key here is the outstanding crew—professional captain, gourmet chef, plus superior guides. The dedicated crew is there to pamper you.
If you would like more information please contact Peter McLeod or call us on ++44 1980 847389.