Now is your chance to fish the Zapata National Park on the south coast of Cuba from the yacht Georgiana for an incredible $3,000 only. There are only two rods remaining in this week which offers six days fishing, three days on a single skiff and three days on a shared skiff.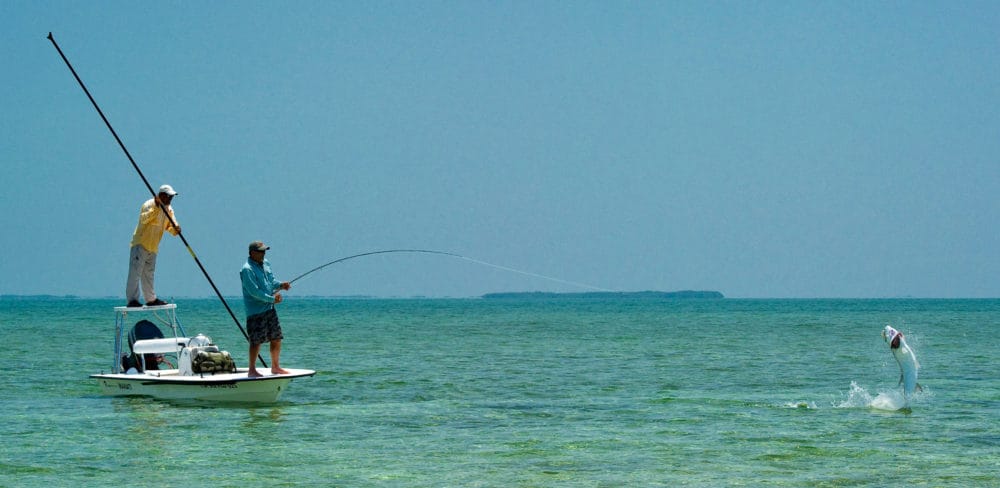 While fishing Zapata in Southern Cuba, the live aboard, Georgiana, will be home for the week allowing direct access to the flats, fishing as the tides dictate. Zapata fishes 8 rods to the week, between 6 skiffs. The skiffs rotate so you can fish 3 days in a single skiff and 3 days in shared skiff. The rotation enables you to all experience those areas of the flats that are best fished from a the skinny water flat bottomed single skiffs while in pursuit of bonefish and permit. The deeper hulled Dolphins, conversely, will take you further afield and into deeper water in search of Zapata's very healthy populations of juvenile tarpon.
Cost: $3,000 per angler based on shared cabin.
Rates include:
Reception in Havana airport
All transfers inside Cuba as per
programme below
7 nights Live Aboard (4 single cabins, 2 double cabins)
*6 full days fishing- 3 days double skiff, 3 days single skiff.
*8 drinks (soda, beer, water bottle).
Rates do not include
VIP Service in Havana Airport
Extra beverages and food
Tips and Cuban visa
Fishing Gear
If you would like more information please contact Peter McLeod or call us on ++44 1980 847389. Alternatively click HERE if you would like us to contact you.