Have you ever wanted to fish Cuba and get a feel for the different fisheries? Now is your chance to combine the world famous Jardines De La Reina with the up and coming fishery of Zapata National Park… in one exclusive trip. This would make the ideal Autumn escape to the sun to avoid the beginnings of winter.
Jardines de la Reina is a pristine chain of islands that run more than one hundred miles to the northwest from Cuba's south-eastern coast.  Most of the fishing area is forty to fifty miles offshore and has been designated as a Cuban National Park. As such, there is no commercial fishing in Avalon's exclusive area. The average sized bonefish is perhaps a solid three to five pounds, but there are opportunities for fish in the seven to ten pound class. The huge variety of species available here is an added bonus with everything from mutton snapper on the flats to wahoo and giant Cubera snapper on the drop offs.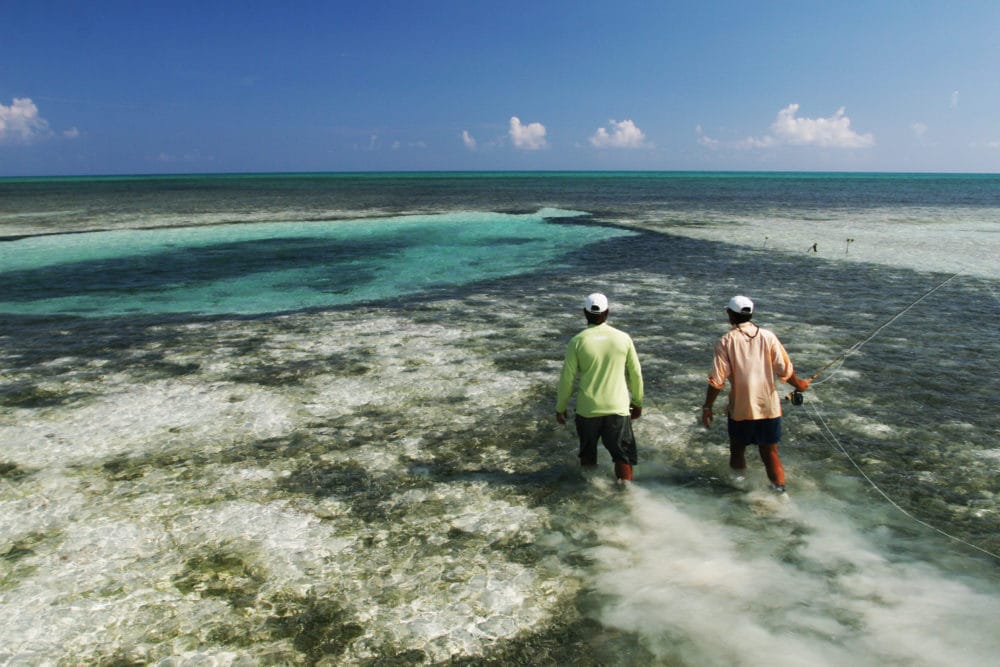 The flats environment here is a fantastic combination of wadeable white sand and turtle grass flats that are accessed by skiff. Tarpon are prolific with many "baby" tarpon – fish in the 10 – 40lbs class in the channels. On the flats the average size grows to 45-80 lbs with some specimens growing to 120-130 lbs in the deep ocean channel. Permit are also found in good numbers, and many of these fish will be in the twenty to thirty pound class, with a few well over thirty. For anglers that land a permit, there is an excellent chance of completing a Grand Slam the same day. Tarpon can be found at just about any time and tide level as can bonefish. Over the past five years, there have been numerous Grand Slams caught by fly fishermen. Fishing hours are totally at the discretion of the clients, unlike many other lodges.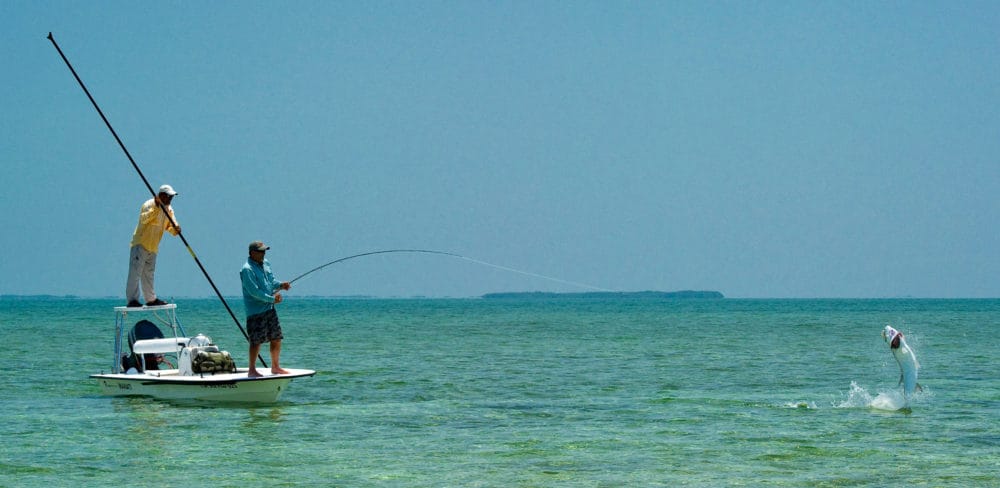 If you are fishing Zapata in Southern Cuba, the live aboard, Georgiana, will be home for the week allowing direct access to the flats, fishing as the tides dictate. Zapata fishes 8 rods to the week, between 6 skiffs. The skiffs rotate so you can fish 3 days in a single skiff and 3 days in shared skiff. The rotation enables you to all experience those areas of the flats that are best fished from a the skinny water flat bottomed single skiffs while in pursuit of bonefish and permit. The deeper hulled Dolphins, conversely, will take you further afield and into deeper water in search of Zapata's very healthy populations of juvenile tarpon.
Trip Itinerary – 23 November – 7 December 2019, Price US$7,500 per person bases on double occupancy
23 November, 2019 Arriving Camaguey (morning flight) – Transfer to Jardines de la Reina JDR (Camaguey City-Jucaro Port-JDR)
Nov 24-29 Fishing from Avalon III yacht.
Nov 30 transfer JDR to ZAPATA
Dec 01-06 Fishing Zapata from Georgiana Yacht.
Dec 07  Transfer from Zapata to Havana Airport
Dec 07 Departing flight Havana (after 15:00 hrs)
First Week: Jardines Avalon III Program details 
Rates include 
– Reception at the Santa Clara / Camaguey or Cayo Coco airport and transfer to Jardines de la Reina
– 7 nights on Jardines Avalon 3; 6 days on full board basis; – 6 full days fishing
Rates do not include
– International flights
– Tips, personal expense; and drinks other than stated above.
Mandatory supplements:
-Open bar fee: US$ 200 per person/week (to be included at your invoice)
Conservation fee per angler: US$ 100. This can be included at your invoice
Second Week : ZAPATA PROGRAM DETAILS 
Rates include:
Reception in Havana airport
All transfers inside Cuba as per
programme below
7 nights Live Aboard (4 single cabins, 2 double cabins)
*6 full days fishing- 3 days double skiff, 3 days single skiff.
*8 drinks (soda, beer, water bottle).
Rates do not include
VIP Service in Havana Airport
Extra beverages and food
Tips and Cuban visa
Fishing Gear
If you would like more information please contact Peter McLeod or call us on ++44 1980 847389. Alternatively click HERE if you would like us to contact you.