Cuba. Why go? There are many areas around the Caribbean that have bonefish, permit and tarpon. However one of the only places that has consistent numbers of good sized fish without the flats looking like a regatta is Cuba. It offers a huge variety of environments in which to catch each species and not to mention  a country with its own unique, time warp character and beat.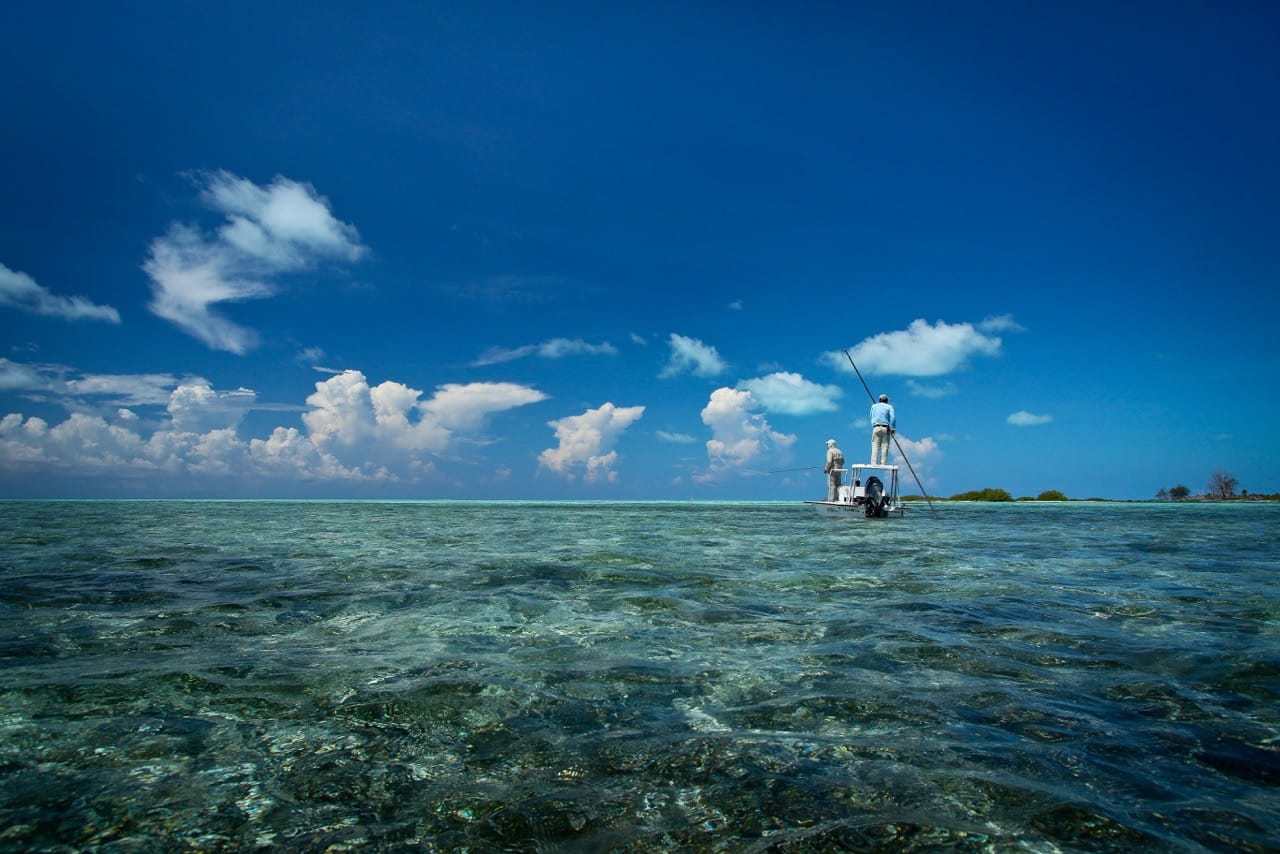 Avalon Outdoor and Fly Fishing the Run's have announced their No Risk Policy (NRP) which is designed to give you both security in your future bookings to Cuba as well as the opportunity to secure your preferred dates for your trips in the following years.
Their standard payment schedule is listed below:
18 months or more from your trip – 5% must be paid
12 months before your trip – 30% must be paid
6 months before your trip – 70% must be paid
2 months before your trip – 100% must be paid
The No Risk Policy is a total payment of 30% of your total package to be paid up to 6 months prior to your trip (180 days). You can split your NRP payments among your initial trip payments, spreading it out over time.
If your trip goes ahead as scheduled, you will have the 30% NRP amount to be applied to a future booking on your preferred dates within 3 years of your return.
For example, for a full yacht booking that costs $100,000 the payment structure will be follows:

18 months before: $5000 (5%) + 5% NRP ($5000)
12 month before: $25000 (25%) + 10% NRP ($10,000)
6 months before: $40000 (40%) + 15% NRP ($15,000)
2 months before: $30000 (final)
Total amounts paid: $100,000 (boat) + $30,000 (NRP)
Once you have completed your NRP payments (6 months prior to your scheduled trip) you may confirm dates for the following year with no additional deposits due.
After you return from your scheduled trip you will not owe any money for the following year's trip until 6 months prior to departure. You may choose to add NRP coverage for the new trip and you can choose to split it up before the 6 month deadline or pay it all at once with your 40% trip payment.
Avalon hopes that this structure will provide those who have come to love Cuba and plan to return year after year both a higher level of booking security as well as being able to choose the best dates for their trips and schedules.
The 30% extra that you will pay can be re used on a future booking and you have 36 months to use this credit so you don't need to travel necessary the year after.
In summary, you pay a 30% premium to allow your trip to be moved on to the following year should restrictions mean that you cannot travel. If you can travel, you have 30% to put toward a future trip. What you do need to be aware of is that Avalon won't move bookings in the future if Covid-19 restrictions continue unless you have taken out their NRP policy 6 months prior to your arrival date.
If you don't take our the NRP, and there is no requirement for you to do so, then Avalon's normal terms and conditions will apply and they will not move your trip on to the following year as they have done for 2020 trips that were unable to go ahead.
– Avalon's standard payment terms are:A deposit of 30% of your package is required within 2 weeks of invoice to confirm a reservation.

– A deposit of 40% is due 6 months before trip. Deposits are refundable (minus a EUROS 800 per person handling fee until 180 days prior to the start of your trip).

– Within 180 days of your trip, your deposit is non-refundable unless we are able to resell your spot. No refunds are available for unused portions of packages.

– Full payment is due 60 days prior to arrival.
In Cuba, you should also be aware of the following:
Payments cannot be made at Avalon operations by credit card
Trip cancellation insurance is highly recommended.
All programs and execution of them remain subject to weather and other unforeseen circumstances.
Claims for refunds will not be accepted
If you would like more information please contact Peter McLeod or call us on ++44 1980 847389. Alternatively click HERE if you would like us to contact you.