We have just had four rods become available on the mothership Georgiana fishing Zapata in 3 – 10 June this year. As this operation normally has to be taken as an intact group this is a prime opportunity to explore this fabulous fishery.
Zapata in Southern Cuba has been part of the Cuban Blue Sanctuary project since 2015 and as a result has become a haven for both fish and wildlife. Zapata is a great budget operation for those who are happy to make some sacrifices to creature comforts but certainly no sacrifices to the quality of fishing on offer. This destination has been relatively unexplored due to a restriction on the use of boat engines in the area but now with a new set of skiffs the true potential of this southern Cuba area can be explored. It is a mixed species fishery and the fishable area includes large expanses of flats interspersed with lagoons and channels; perfect habitat for bonefish and permit. In addition the outer ocean fronted ring of islands and mangrove forests raise the potential for opportunities of not just large bonefish but also permit, snook and tarpon.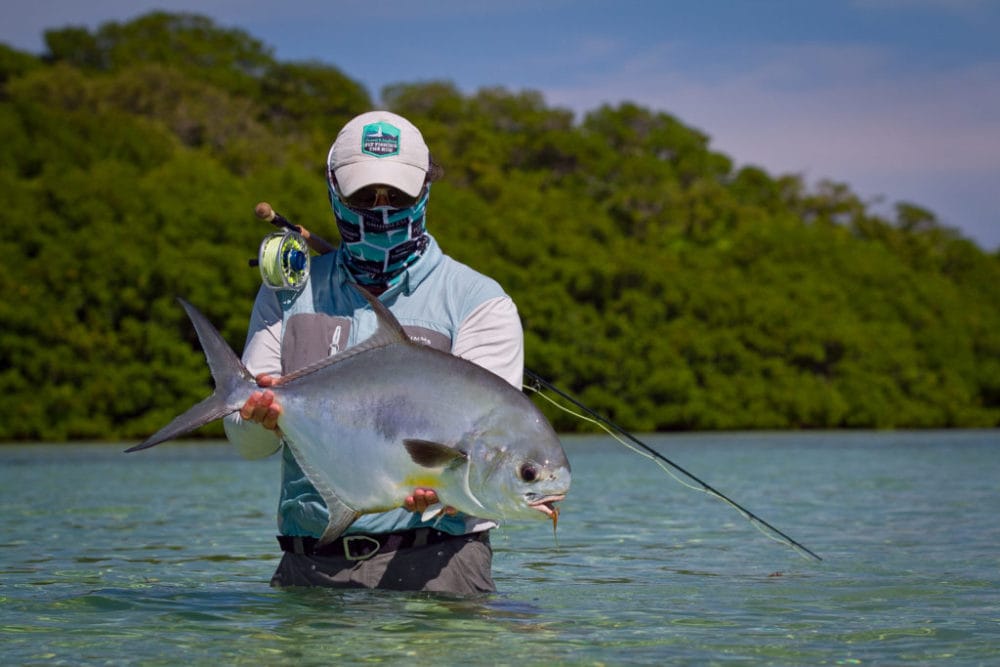 The operation is based from the mothership Georgiana which gives direct access to the flats and allows the fishing program to move as the tides dictate. Zapata fishes 8 rods to the week, between 6 skiffs. The unique program rotates so you fish 3 days in a single skiff and 3 days in shared skiff. This opportunity gives great flexibility for getting the most out of a fishing trip.
The rotation allows anglers to fish from two different types of boat, each of which has been designed specifically for the environment that it fishes. For single skiff days the flat hulled single skiffs run very shallow and are idea to pursue bonefish and permit in skinny water. Conversely the larger deeper hulled Dolphins are best suited to travel further afield and into deeper water in search of Zapata's healthy population of juvenile tarpon.
The area that the Georgiana travels through is exclusive to the operator and as a result there is little pressure on the fishery. Virgin, Iberia and Air France all have flights to Havana that work with the fishing schedules and although visas are required, we are able to issue them for you.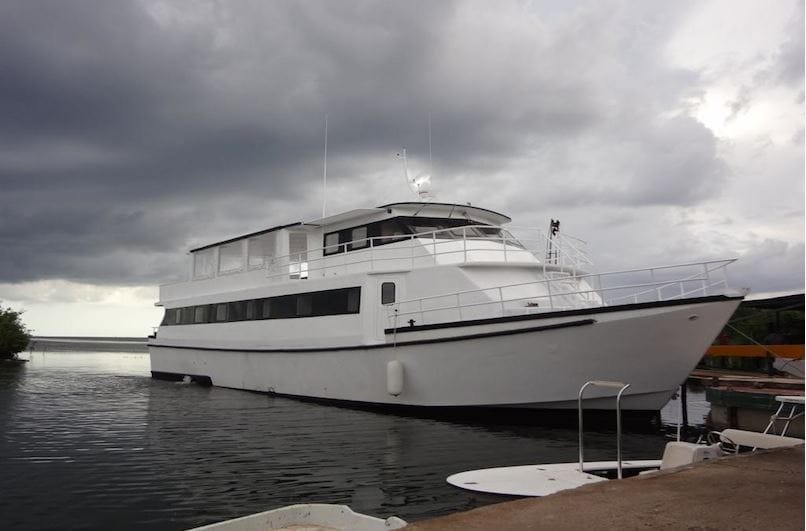 Georgiana is normally booked as an intact charter for 8 rods and ideal for intact parties looking for their own private trip, so this is a unique situation. The costs are $5,750 per rod + $120 Conservation fee and as an added bonus includes a free single room upgrade.
If you would like more information please contact Peter McLeod or call us on ++44 1980 847389. Alternatively click HERE if you would like us to contact you.