Delphi Club on Abaco in the Bahamas still has some nice openings during the current season, including a few peak-week opportunities.  With is comfortable yet relaxed atmosphere, Delphi offers both fishers and non-fishers an ideal base for time away from the grey skies and chill winds of more northern climes. Built in colonial fashion, Delphi Club has retained a country house feel, offering its guests a home from home experience.  Drinks on the wraparound balcony, meals at the long table sharing tales of the flats, generous and comfortable rooms and for those not fishing, plenty to do including exploring the island and visiting nearby Marsh Harbour.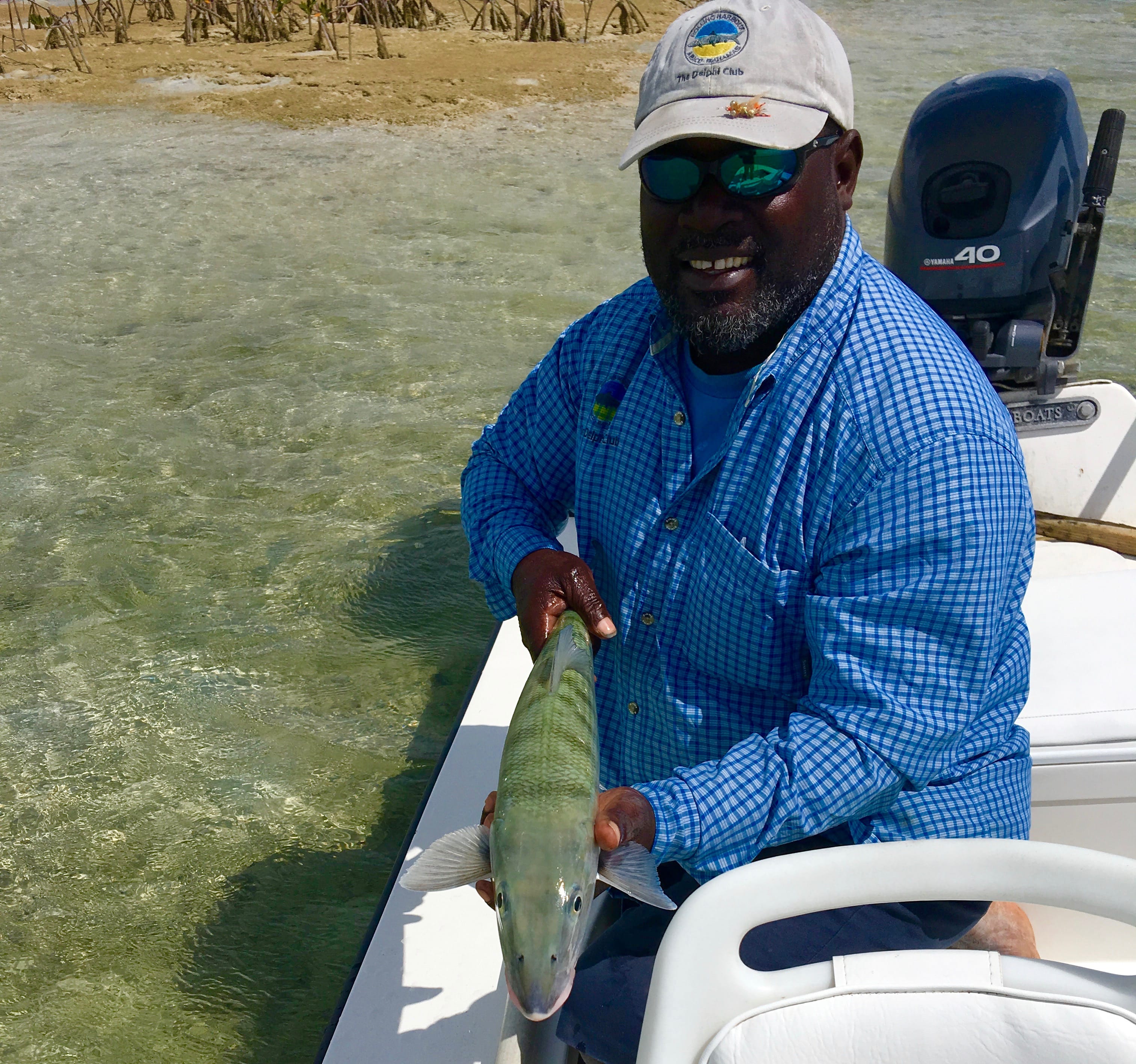 March 11-18 (7 nights) – 1 room
March 18-25 (7 nights) – 1 room
March 25-31 (6 nights) – 4 rooms
April 1-7 (6 nights) – 2 rooms
April 29-May 3 (4 nights) – 4 rooms
May 6-13 (7 nights) – 1 room
May 14-20 (6 nights) – 1 room
May 19-26 (7 nights) – 1 room
June 8-15 (7 nights) – 3 rooms
There is also a rare opportunity for a WHOLE LODGE rental for five nights from  for the period 27 May 27 to 1 June 2018.  Perhaps take the lodge as a birthday treat? Or enjoy spending time together with family and friends. Delphi lends itself to intact parties, it location hard to beat and who could resist watching the sun go down while enjoying a sundowner from the swing chair?