George Cook, a long time friend of ours at Deneki Outdoors, came to fish the Nushagak River for King Salmon recently. He planned to test flies, rods, reels, lines, and of course, find King Salmon. With food and supplies sent to our Rapids Camp Lodge Out-camp, George Cook and Team Deneki set off to find the mighty King Salmon.
At the beginning of the week, neither the weather nor the fish cooperated. Because of the wind, it was challenging to navigating the plane and boats. This summer, Alaska has been especially cold, which has made both fishing and operating as normal a challenge.
George and Team Deneki are tenacious anglers and powered through what was thrown at them to find King Salmon. By the middle of the week, both the weather and King Salmon became more willing, and the party had some excellent fishing.
Ultimately, Alaskan weather and fish run on their timeline. As anglers can do, all we can do is be persistent, adaptable, and patient during our pursuit. If this week on the Nushagak River is a sign of things to come, it should be a great season here at Rapids Camp Lodge and on the Nushagak River.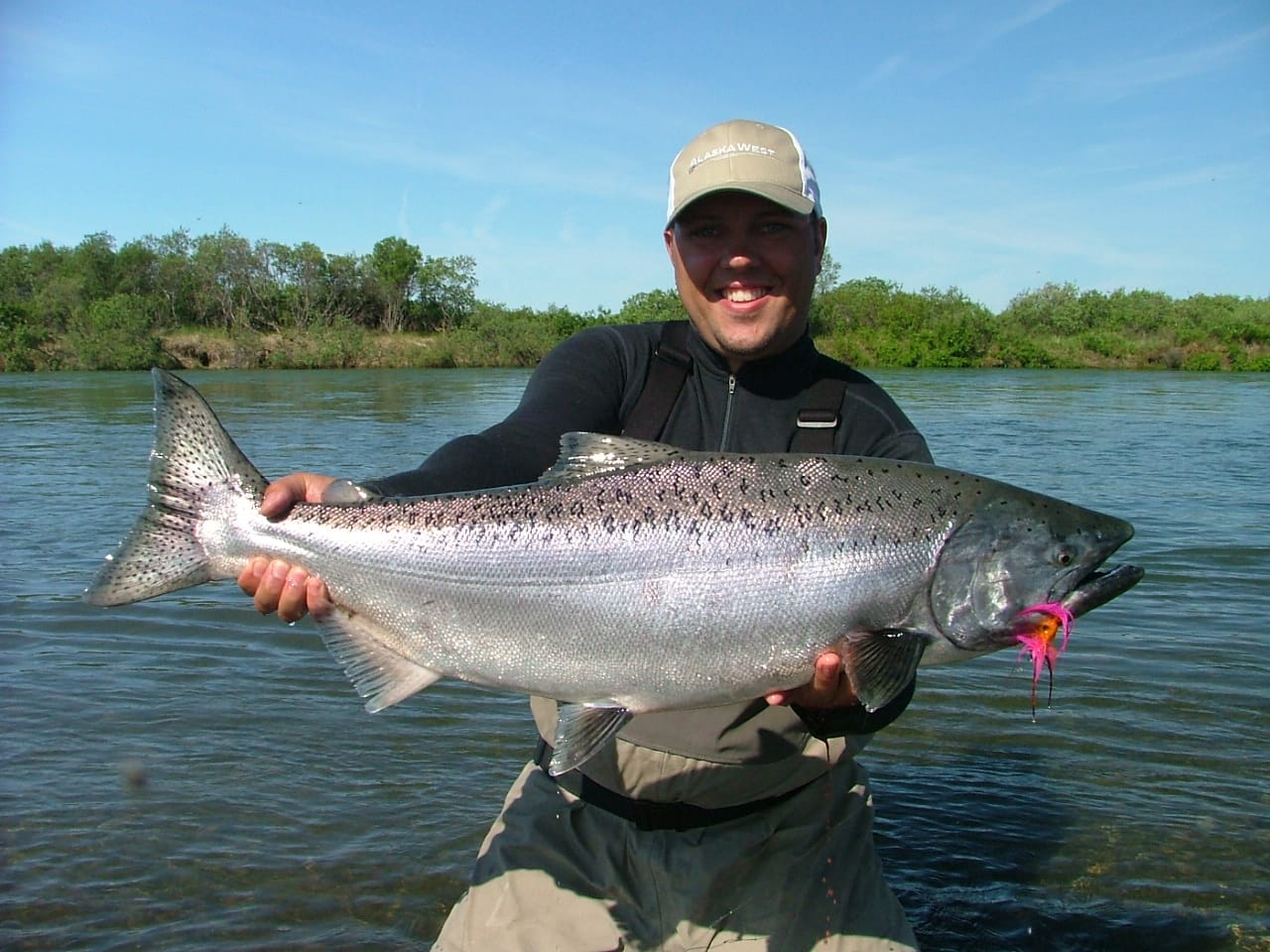 If you would like more information on either lodge please contact us by email or call +44 (0)1980 847389