With over 8,000 kilometres of coastline, Denmark has long held a reputation for being one of the best areas in Europe to target sea trout in saltwater. While there are many parts of this excellent coastline to target this great species in Denmark Fyn Island can be singled out as one of the best. Each year anglers return to Fyn Island which one of the country's largest islands for this reason. The coastline around Fyn Island is known for its beauty and clear water, and the natural reefs and sandy beaches offer excellent year-round fishing.
Catching sea trout in any environment is a special experience, but it is well known that these hard-fighting fish are especially powerful when hooked in salt water. Sea trout fishing is, at first glance, a straightforward and easily accessible form of fishing, but as most coastal anglers will tell you, it can become a lifelong addiction once you step into this unique environment. A first sea trout in the salt can become a gateway to a lifelong relationship with this amazing form of fishing and great game fish.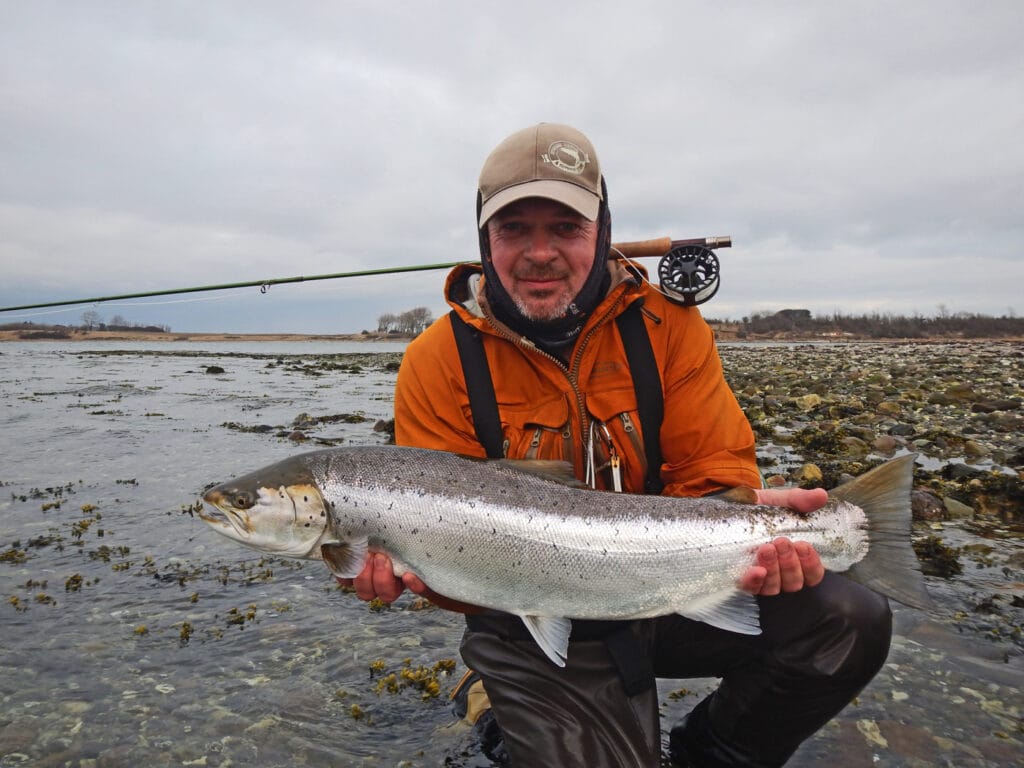 The Fishing
Although you can fish the Danish coastline for sea trout year round the best months for quantity of fish are between April and October. Most of the fishing is done from the shoreline but when conditions dictate a the lodges fully kitted out boat can be used. In addition to the sea trout fishing the lodge also has access to some excellent pike fishing on a series of private lakes. To maintain the quality of the fishing the lodge restricts fishing to twenty days a year to minimise angling pressure.

Spring: Spring is often one of the busiest times of the year as large numbers of sea trout come close to the coast so are quite easily accessible. The pike season opens in May so May can be an excellent month for a combination of seat trout and pike.
Summer: Usually the weather is settled during the summer months so this can be a wonderful time to be on the water. Although the sea trout are not as numerous as in Spring the fish are in excellent condition so can fight extremely well.
September: Fish can feed well before the spawning period in the Autumn so this is an excellent time of the season.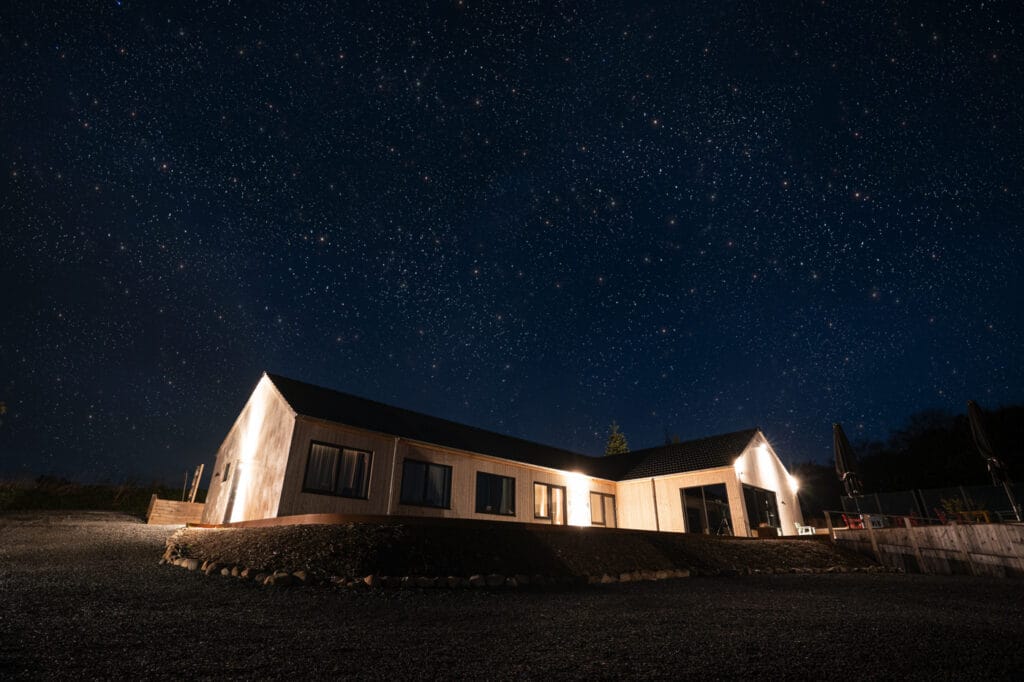 Denmark Fishing Lodge Accommodation
The Danish Fishing Lodge was built in 2013 and is set a stone's throw from the water, so ideally located to access the best-featured areas of the coastline around Fyn Island. The lodge is a dedicated fishing lodge with its own tackle shop and it is structured around the needs of keen anglers who want to make the most of their fishing. With six very comfortable rooms, there is space to accommodate up to twelve rods at any time. The lodge's food changes daily, and the Italian chef creates a wonderful mix of homemade Danish and Italian dishes.
Getting to the lodge

The lodge is 10 km from the beautiful town of Assens, 35 minutes from Odense, and 2 hours from Copenhagen and Billund Airport. There are daily flights linking Copenhagen and Billund most of Europe, and car hire can be organised from the airport.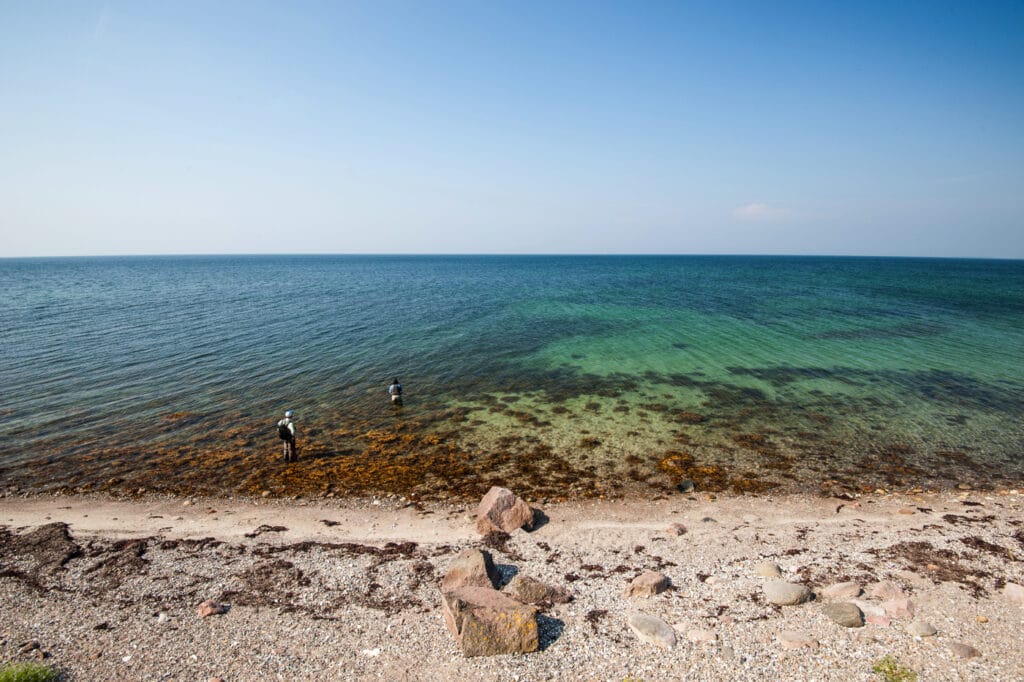 Denmark Fishing Lodge Packages
May, July, August, October – 6 days fishing 7 nights
Group of 2 to 6 clients cost: £2,262 per person
Single rod cost: £3,645 per person

April, September – 6 days fishing 7 nights
Group of 2 to 6 clients cost: £2,716 per person
Single rod cost: £4,370 per person

May, July, August, October – 4 days fishing 5 nights
Group of 2 to 6 clients cost: £2,262 per person
Single rod cost: £3,645 per person

April, September – 4 days fishing 5 nights
Group of 2 to 6 clients cost: £1,560 per person
Single rod cost: £2,524 per person
Includes
Guiding based on a ratio of 1 guide between 3 angers unless a single rod or 2 rods
Double occupancy accommodation unless a single rod
Boat days when conditions are suitable
All meals at the lodge
Pike fishing during the season

Excludes
Gratuities
International flights
Car hire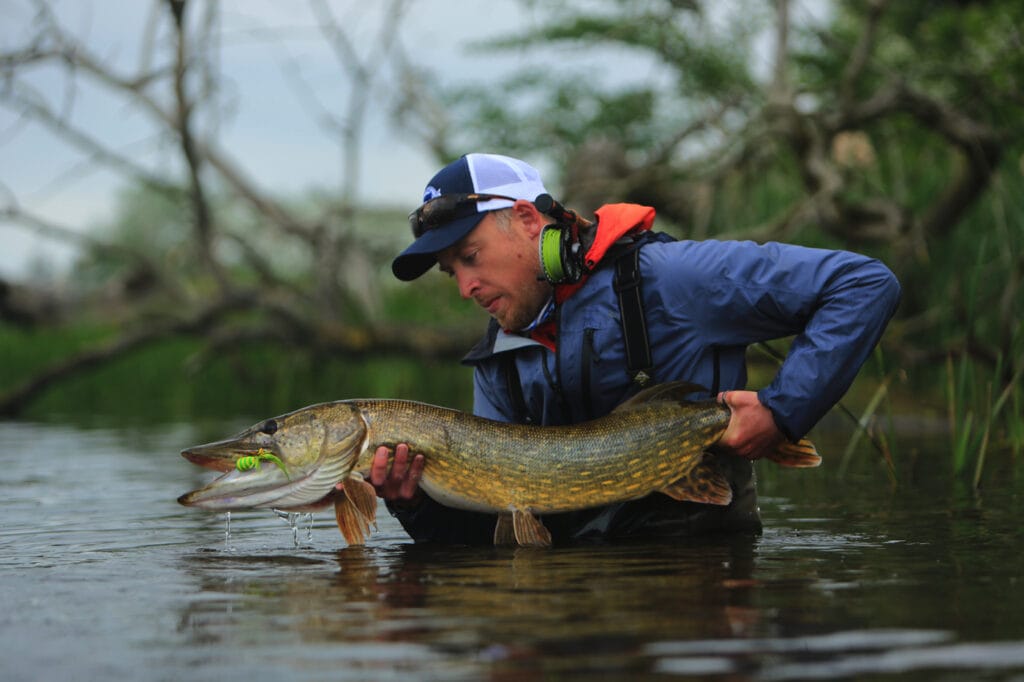 For more availability and information about the Denmark Fishing Lodge please contact Olly Thompson or call our office on +44(0)1980 847389.