The South-Easterly monsoon has very little effect on our land bound holiday makers who enjoy the magnificent palm lined beaches and crystal clear waters on the lea side of Desroches, where one can hardly feel a breath.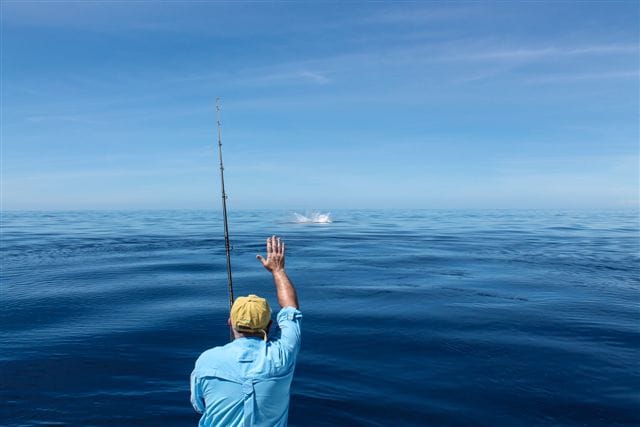 It does, however, dictate our fishing season as the shelter of the island disappears quickly when leaving the atoll. As the SE monsoon starts to dissipate from its annual visit, the seas start to flatten and our boats get a chance to venture further away from Desroches to the surrounding atolls, ridges and trenches.  Even in the South Easterly period the catches of Yellowfin, Sailfish and Wahoo are impressive, with regular action packed sessions. Since July the teams have already recorded over 400 Yellowfin, with the largest estimated around the 45kgs. An impressive 20 Sailfish have been caught and released, 5 of those been achieved on fly. The season is on the change as flat calm seas and electric yellow sunrises greet our mornings. Judging by the catches over the last few months we are heading for an exciting bumper times. As our season progresses the Desroches Cast-A-Way team look forward to adding to the growing catches and memorable fish like a Greater Barracuda of 40kgs, a 25 kg GT and over 100 Wahoo, with fish of 38kgs.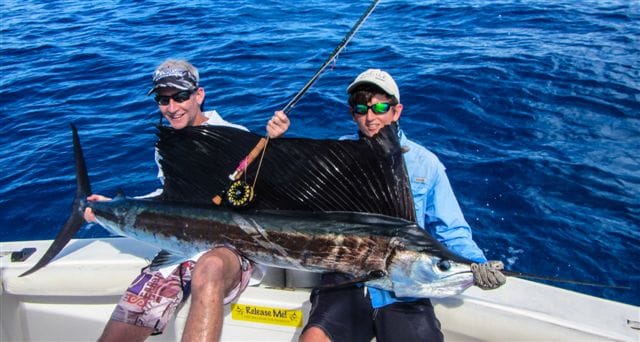 450lbs Black Marlin Landed at Desroches Island – October 2013
Desroches is fast becoming known as a destination to chase after billfish as the waters around this jewel  are home to not only fantastic numbers of big Sailfish, but also Blue, Black and Striped Marlin. The Sailfish numbers start climbing in October and stay constant all the way until May. Last season was a year, which opened up the eyes of anglers wanting to target Marlin, as 5 fish were caught in quick succession by Predator, Soho and Mantra.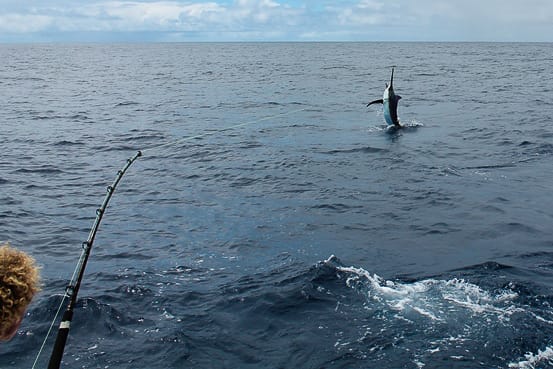 This season has started with Predator targeting them for 1 and a half hours in the afternoon and one full day, attracting 3 bites and managing to land one Black Marlin of 450lbs. There is no longer any doubt that this year the team will be spending a lot more time concentrating on the bigger billfish species.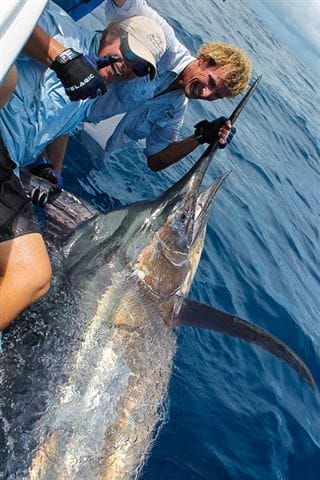 If you would like more information on Desroche Island Resort or to hold space, please contact Charlotte Chilcott or call us on 01980 847389.