Catching fly fishing's "Holy Grail" is not supposed to be easy, so a little luck goes a long way. At the best of times Indo-Pacific Permit are the most difficult species to catch on the fly. So when you throw in two weeks of glassy still seas, it's inevitable that you'll find yourself in the most tricky fly fishing situation known to the seasoned flats fisherman. This week our guests had countless shots at Permit and there were even several momentarily hook-ups, but only one was landed by Jonathan Olch.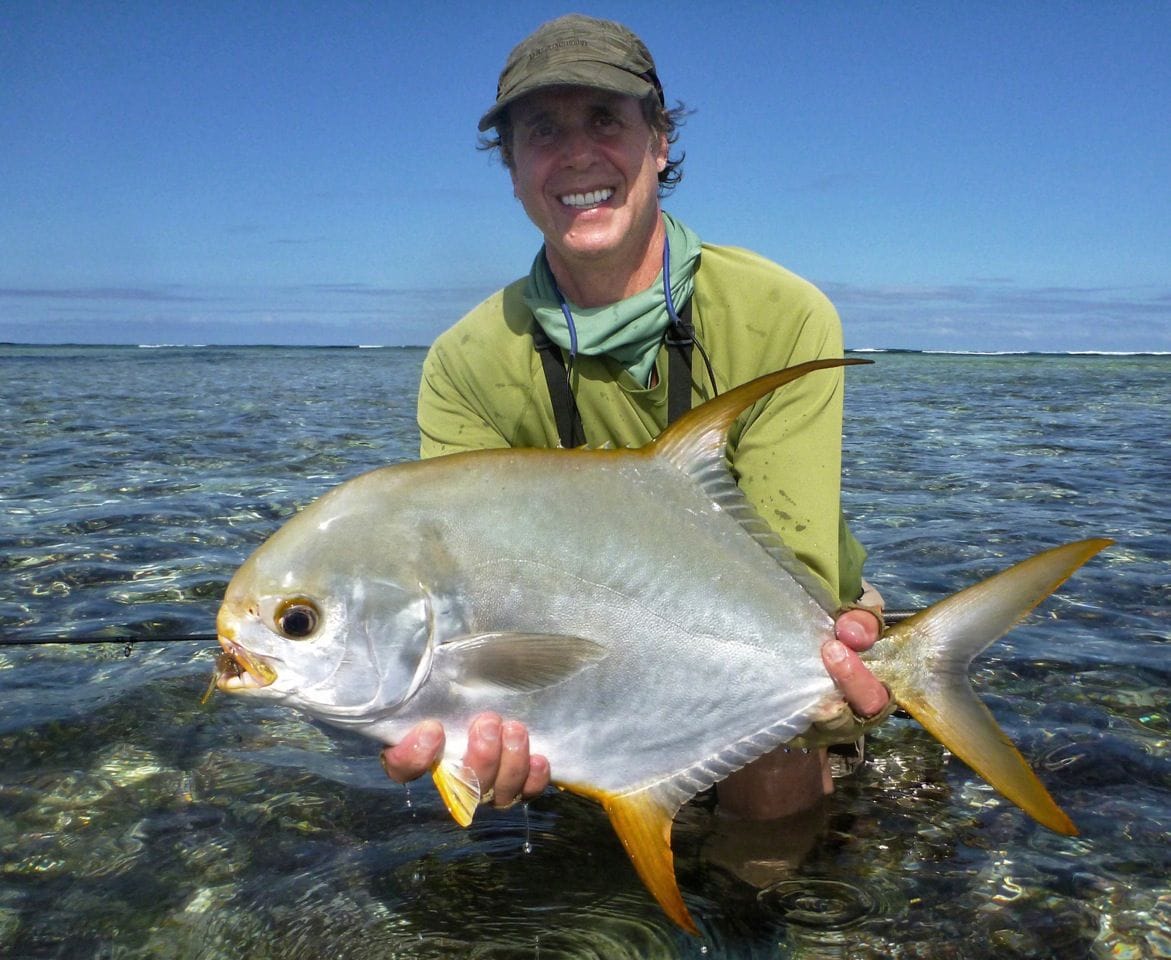 Some really big GT's were seen smashing Mullet on the incoming tide, which always adds a fair bit of excitement to the day as anglers switch over to their 12 weight outfits and head off on a frantic wade to see if they can get a cast to these super predators. Even though this week's prerogative was targeting Permit, our anglers took the time to change focus to fish for a few other fish species like Napoleon Wrasse, Bluefin & Yellowspot Trevally, Spangled & Yellow Lipped Emperors, Lemon Sharks and a variety of Grouper. A really big Barracuda of over 60lbs was also hooked and after removing hundreds of yards of backing from the anglers reel and a wonderful aerobatic display the hook was bitten off. St Joseph's bonefishing, as always has been outstanding, with large number of shoaling fish on the flats as well as magnificent single and doubles were caught in only 5 to 6 inches of water.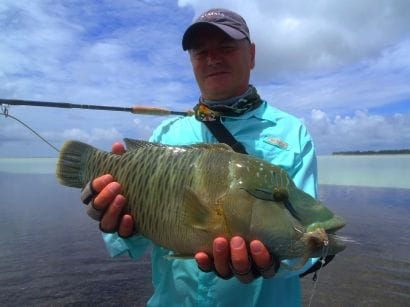 "We have found an area on St Joseph's that holds monster Permit on any outgoing and incoming tide. Poivre is our Permit hot spot as we always get shots at Permit and all that determines whether we will be successful is the anglers ability and the fish's willingness to eat", enthused Cameron Musgrave.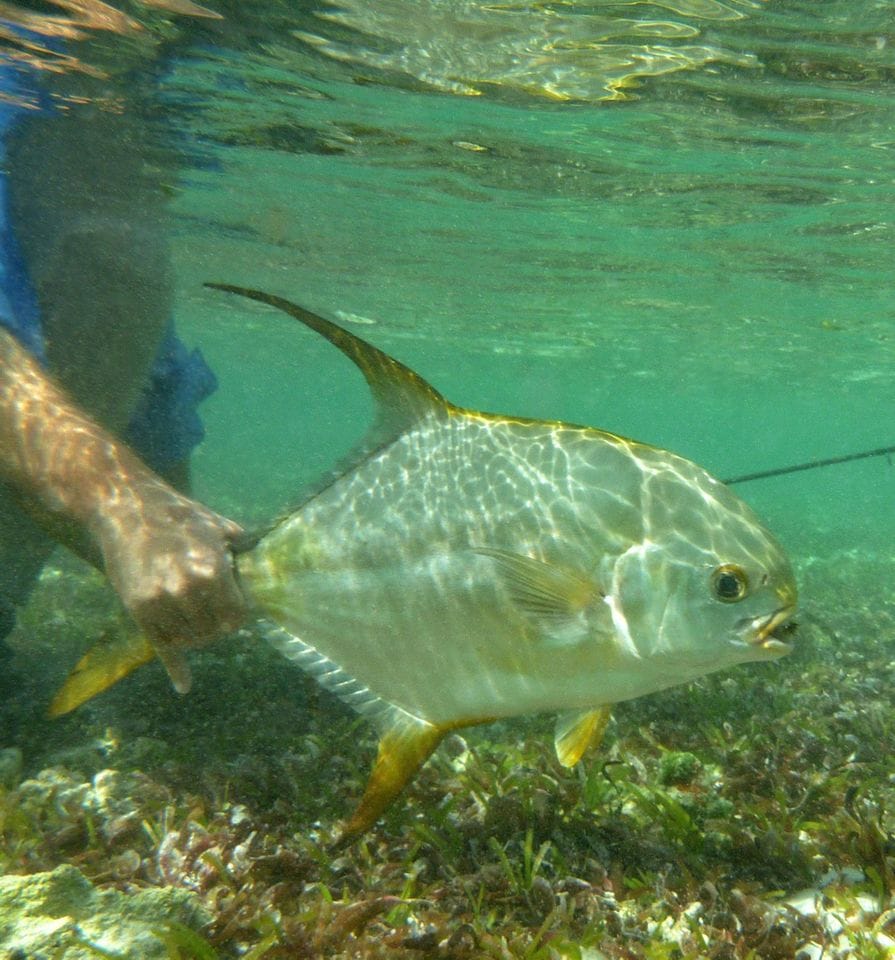 Once again the offshore fly fishing proved to be fruitful with a large amount of Sailfish been teased up to the fly along with fantastic numbers of Yellowfin Tuna and Wahoo. In conclusion, it has been fantastic to have the opportunity to target mostly Permit during the week, as new methods have often enticed the take making this week as entertaining for the guides as it was for the anglers.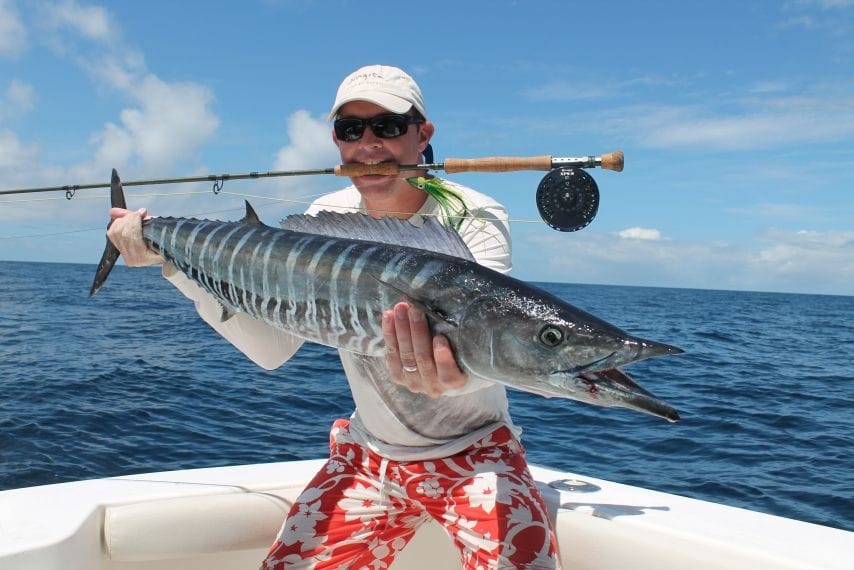 If you would like more information about Desroches Island please contact Peter McLeod or Charlotte Chilcott or call +44 (0)1980 847389