Often overshadowed by its better known neighbours Alphonse and Farquhar, Desroches is one of those very rare gems … a beautiful island surrounded by seemingly endless sandy beaches and azure blue waters.  It is a resort with fantastic accommodation and food and ideal for those of us juggling a passion for fishing with partners and families who prefer to stay away from a fishing rod.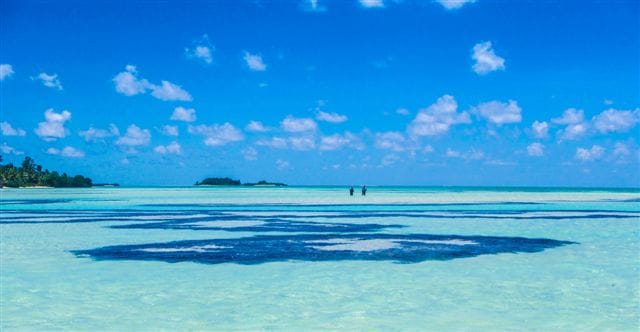 Desroches is fast becoming known as one of the best destination in the Indian Ocean Islands for chasing permit on fly. The neighbouring atolls of St Josephs and Poivre, where these fish are caught can easily be accessed for a day trip.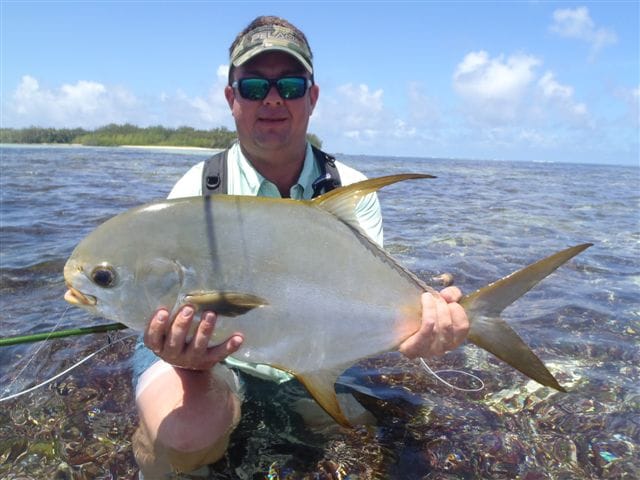 These atolls don't only have great numbers of permit but also hold a healthy population bonefish, which helps to pass the time when fishing for the "Holy Grail" and most difficult fish to catch on fly.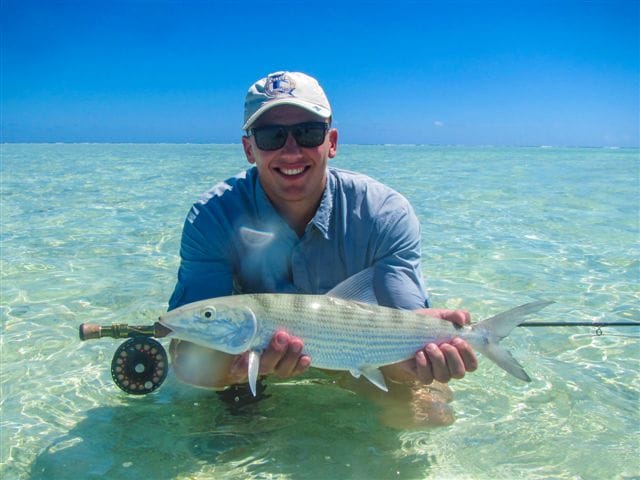 Recently the area has also been enjoying an influx of a few other species like triggerfish and trevally. Most of the trevally have been small with the exception of one fish which measured 109 cm from nose to fork.
So if you are coming to Desroches be sure to spend a couple days fly fishing St Josephs or Poivre.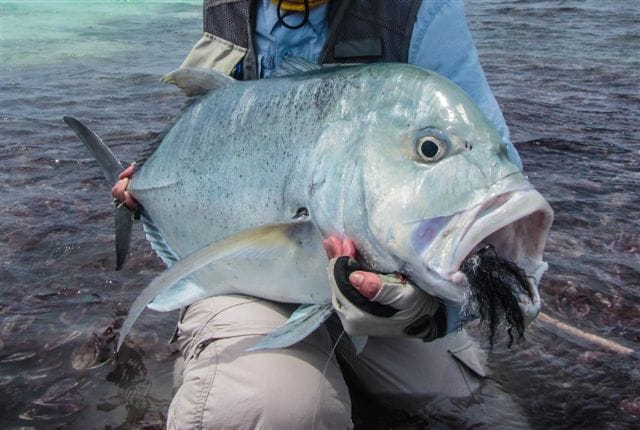 Tight Lines
If you would like more details on Desroches, or any of our other Indian Ocean destinations, please contact Charlotte Chilcott or call our office on +44(0)1980 847389.