We are now offering chalkstream fly sections designed for southern rivers. These are the essential flies that we could not do without and carry in our boxes. There are five selections to ensure that all of the main chalkstream hatches throughout the season are covered. These are split into spring, mayfly, summer & autumn, nymph and grayling selections. All of the flies are hand-tied by us and use the best materials and hooks possible.

All boxes cost £23.20 which includes postage.
---
Spring
Although the trout are less educated, spring fishing on the chalkstreams can be challenging because of inclement conditions. In spring, hatches can be more sporadic than at other times of the season. These hatches tend to be concentrated into short periods of the day, often when the wind has died, and it has warmed a little. It is essential to make sure you have the right flies as the hatches usually don't last long.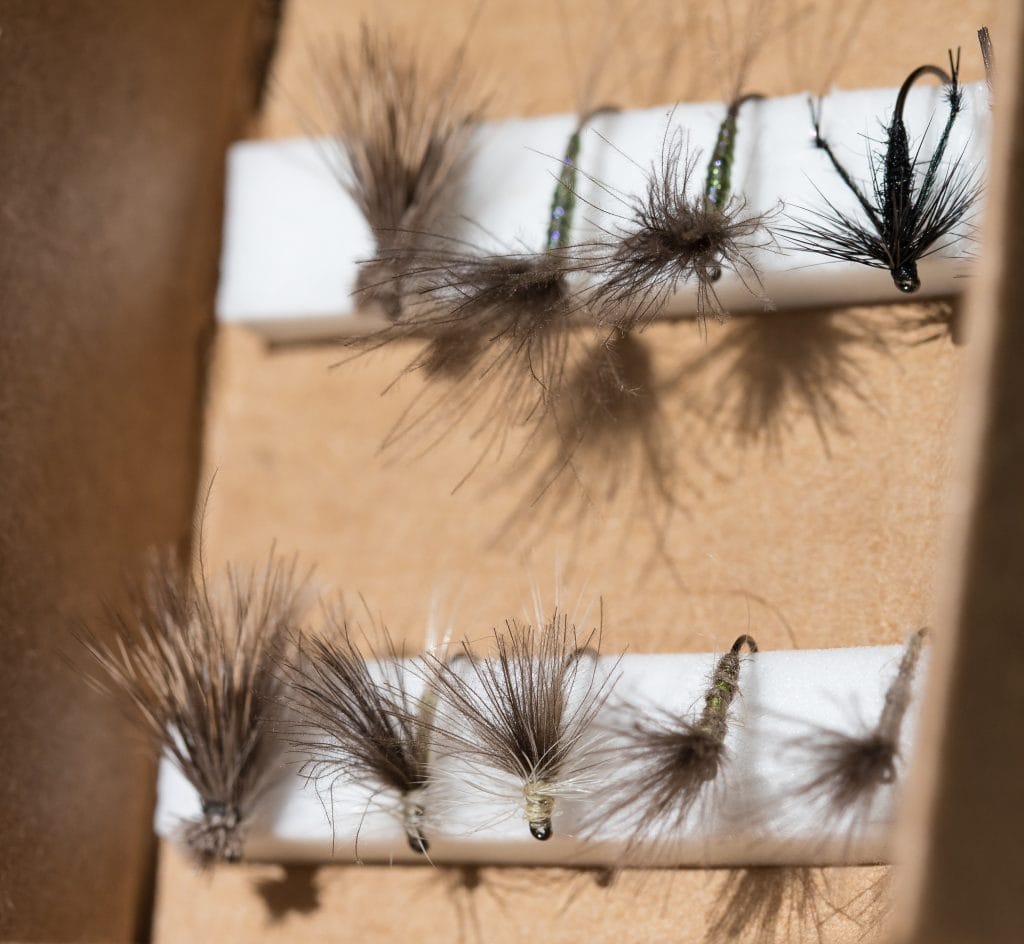 Inside our spring box is:
2 x Large Dark Olive, size 14
2 x Grannom Caddis, size 14
2 x Duck's Dunn, size 16
2 x Plume Tip, size 18
2 x Hawthorn, size 14
---
Mayfly
The mayfly hatch is an extraordinary time to be out on the southern chalkstreams. For the avid anglers, there is nothing quite like watching these large flies floating majestically down the stream to suddenly disappear as the neb of a large trout breaks the surface. Despite the bountiful hatch, trout can become selective, especially towards the end of the mayfly period. It is crucial to not only have an adult imitation but a range of patterns. Our chalkstream mayfly selection includes our favourite patterns to cover the emerging, dun and spinner stage this wonderful fly.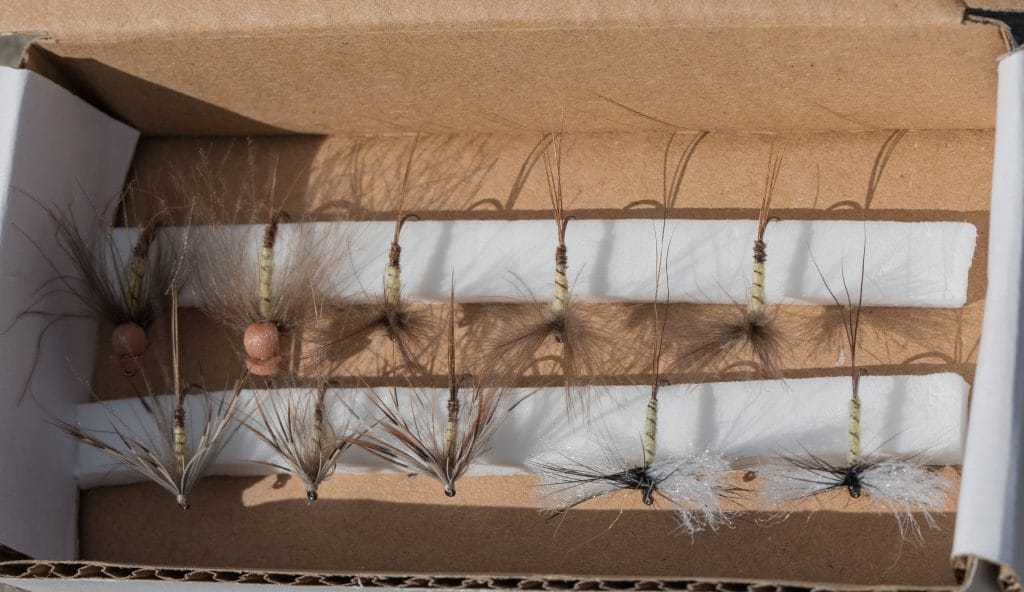 Inside our mayfly box is:
2 x Mayfly Emerger, size 10
3 x CDC Mayfly, size 10
3 x French Mayfly, size 10
2 x Mayfly Spinner, size 10

If you would like to buy one of our chalkstream fly selections please contact Alex Jardine or Olly Thompson or call on ++44 1980 847389.